READINGS for 2007-04-12
A FATHER FOR ALL SEASONS
...and that repentance, for the forgiveness of sins, would be preached.... – Luke 24:47

Life is indeed a cycle.
We were yesterday's students and today's professionals.
We were the young ones of the "Yeah, Yeah Vonnel" generation.
Now we are the young once as we become parents or grandparents of this dot.com generation.
But no matter how old we have become, God is here to stay.
He is the same yesterday, today, and tomorrow.
Yes, He was, He is, and He will always be our merciful and forgiving father as long as we go to Him with contrite hearts, to repent and ask forgiveness for our imperfections, inadequacies and sinfulness.
He will always forgive us our sins no matter how many times we fall.
Thank you, dear God, for forgiving us our trespasses. You are indeed A Father for All Seasons. Thank you, Lord. Henry Y.
REFLECTION:
How many times have I been deaf and stubborn not to listen to You when You called my attention?
Lord, forgive me for all the times that I have gone against Your teachings.
1st READING

Acts 3:11-26

Peter is a transformed man! His faith is finally coming to the fore in the way that the Holy Spirit is able to use him to proclaim the Gospel. Let us seek to be like Peter, open to the movement of the Holy Spirit and open to responding to God's will wherever it might lead us and whatever He might ask us to do. This is how the Gospel will be shared to all the nations.

11 As the lame man clung to Peter and John, all the people hurried in amazement toward them in the portico called "Solomon's Portico." 12 When Peter saw this, he addressed the people, "You Israelites, why are you amazed at this, and why do you look so intently at us as if we had made him walk by our own power or piety? 13 The God of Abraham, [the God] of Isaac, and [the God] of Jacob, the God of our ancestors, has glorified his servant Jesus whom you handed over and denied in Pilate's presence, when he had decided to release him. 14 You denied the Holy and Righteous One and asked that a murderer be released to you. 15 The author of life you put to death, but God raised him from the dead; of this we are witnesses. 16 And by faith in his name, this man, whom you see and know, his name has made strong, and the faith that comes through it has given him this perfect health, in the presence of all of you. 17 Now I know, brothers, that you acted out of ignorance, just as your leaders did; 18 but God has thus brought to fulfillment what he had announced beforehand through the mouth of all the prophets, that his Messiah would suffer. 19 Repent, therefore, and be converted, that your sins may be wiped away, 20 and that the LORD may grant you times of refreshment and send you the Messiah already appointed for you, Jesus, 21 whom heaven must receive until the times of universal restoration of which God spoke through the mouth of his holy prophets from of old. 22 For Moses said: 'A prophet like me will the LORD, your God, raise up for you from among your own kinsmen; to him you shall listen in all that he may say to you. 23 Everyone who does not listen to that prophet will be cut off from the people.' 24 Moreover, all the prophets who spoke, from Samuel and those afterwards, also announced these days. 25 You are the children of the prophets and of the covenant that God made with your ancestors when he said to Abraham, 'In your offspring all the families of the earth shall be blessed.' 26 For you first, God raised up his servant and sent him to bless you by turning each of you from your evil ways."
P S A L M

Psalm 8:2, 5, 6-7, 8-9

R: O Lord, our God, how wonderful your name in all the earth!

1 [2] O LORD, our Lord, how glorious is your name over all the earth! 4 [5] What is man that you should be mindful of him, or the Son of Man that you should care for him? (R) 5 [6] You have made him little less than the angels, and crowned him with glory and honor. 6 [7] You have given him rule over the works of your hands, putting all things under his feet. (R) 7 [8] All sheep and oxen, yes, and the beasts of the field, 8 [9] the birds of the air, the fishes of the sea, and whatever swims the paths of the seas. (R)
G O S P E L
Luke 24:35-48

The disciples who encountered Jesus on the road to Emmaus recount their adventure to the apostles. It is in sharing our faith experiences with one another that we will encourage and strengthen each other's faith. In this way we are all built up and our ability to evangelize grows. Let us never lose an opportunity to share what God has done for us and remember, we should always ensure the glory stays with God.

35 Then the two recounted what had taken place on the way and how he was made known to them in the breaking of the bread. 36 While they were still speaking about this, he stood in their midst and said to them, "Peace be with you." 37 But they were startled and terrified and thought that they were seeing a ghost. 38 Then he said to them,"Why are you troubled? And why do questions arise in your hearts? 39 Look at my hands and my feet, that it is I myself. Touch me and see, because a ghost does not have flesh and bones as you can see I have." 40 And as he said this, he showed them his hands and his feet. 41 While they were still incredulous for joy and were amazed, he asked them,"Have you anything here to eat?" 42 They gave him a piece of baked fish; 43 he took it and ate it in front of them. 44 He said to them, "These are my words that I spoke to you while I was still with you, that everything written about me in the law of Moses and in the prophets and psalms must be fulfilled." 45 Then he opened their minds to understand the scriptures. 46 And he said to them, "Thus it is written that the Messiah would suffer and rise from the dead on the third day 47 and that repentance, for the forgiveness of sins, would be preached in his name to all the nations, beginning from Jerusalem. 48 You are witnesses of these things.

my reflections
think: It is in sharing our faith experiences with one another that we will encourage and strengthen each other's faith.
________________________________________________________
_________________________________________________________
God's special verse/thought for me today________________
_________________________________________________________

T O D A Y ' S BLESSING LIST
Thank You Lord for: ____________________________________
______________________________________________________
READ THE BIBLE IN ONE YEAR 1 Chronicles 11-13
GETTING TO KNOW THE SAINTS
Saint John Baptist De La Salle

John Baptist de la Salle, patron saint of teachers, was born on April 30, 1651 to a noble family in Rheims, France. He was a devout Christian and was in the seminary when his parents died. While he was caring and teaching his brothers, John continued with his education, thus, he was ordained a priest.

He pitied the common people who had no chance to be educated. John opened schools and started a new order, the Brothers of the Christian Schools, to provide teachers. He taught in the language his students would understand, and not in Latin. He grouped them into classes, giving emphasis on the importance of silence during classroom discussions. More and more schools were opened, educating the sons of the working class and the nobility.

The priest's health was never good. He was in constant pain because of arthritis and asthma. At the age of sixty-eight, Saint John Baptist de la Salle died on April 7, 1719. He was proclaimed a saint by Pope Leo XIII in 1900.

http://www.daughtersofstpaul.com/saintday/m4.html

Saint Celsus McAedh

Saint Celsus was born Ceallach mac Aedha in Ireland in 1079. He succeeded to the hereditary abbacy of Armagh in 1105. The year after, he was consecrated bishop. As bishop, he implemented reforms to achieve ecclesiastical discipline.
Celsus also played an important role in restoring the primatial see of Ireland in Armagh. His intervention was always sought in warring Irish factions.

On his deathbed, Saint Celsus appointed Bishop Malachy of Connor as successor of his see to end its hereditary succession. He died at Ardpatrick, Munster in Ireland on April 1, 1129.

http://www.saintpatrickdc.org/ss/0407.htm
Saint Ezekiel

Saint Ezekiel was one of the four major prophets of the Old Testament during 6th century B.C. According to old traditions, the prophet was put to death while he was in captivity in Babylon. He was buried in the tomb of Shem. His grave became a site for early Christian pilgrims.

http://www.saintpatrickdc.org/ss/0410.htm
HEIRS OF THE COVENANT
In a very real sense the Jewish people are still heirs to the covenant; it is just that they have not yet realized that the covenant has taken on a slightly different form to what they first expected. Unfortunately, they did not recognize the Messiah in the form that he came. However, this will not be the case when He comes again in all his glory; when this happens, everyone will see, believe and know that He is the Son of God.
The past 40 years following on from Vatican II, there has been a lot of dialogue between the Vatican and various leading Jewish figures. This new depth of relationship has given rise to such descriptions of the Jewish people as our older brothers and so on. As Christians we have much to be thankful for to the Jews in that they were the ones who for two thousand years developed the understanding of God and His dealings with humanity that we assumed with our faith in Christ. If it were not for them, we would not have the rich heritage of revelation present to us in the Old Testament! It is important that we do not divorce our understanding of Christianity from its Jewish roots. Likewise, it is important that we never forget that the revelation of Christ gives rise to a new tool with which to interpret and understand the Old Testament writings.
Like most tensions in life it is important to avoid the extremes while trying to walk a middle path. Jesus certainly knew and respected his Jewish heritage as Scriptures record His faithful following of the Law in terms of rituals and celebrations. As we seek to redefine Christianity for the third millennium, let us not lose sight of our roots while at the same time endeavor to speak into the lives of a very modern society. We are heirs to the Kingdom of God – let us never forget where we have come from and to where we are
going. Fr. Steve T.

REFLECTION QUESTION: How well do I know the history of my Catholic faith? Perhaps I ought to do a little reading here in order to better understand from where the faith I profess has come.
Father, You carefully guide the Church through the difficulties of relating to a modern and often atheistic world. Help me to remain firmly rooted in the heritage of my faith so that I have a firm foundation upon which to build my life.

St. Vissia, virgin and martyr, pray for us.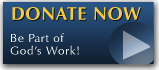 The FEAST is one of the happiest places on earth.

Click Here to find a Feast near you!
KERYGMA TV! is BACK
KERYGMA TV is on a new time slot and new channel Sundays 8 a.m. at IBC 13
Need Counseling? No Landline?
Now, you can use your mobile phone to call a friend for counseling at 09228407031. Or you may call our landlines 7266728, 7264709, 7259999 Mon-Fri 24-hrs, Sat 6am-5pm, Sun 6am-10am
BO BLOGS!
Go to Bo's Official Site and read his almost daily blog! Its not news, but thoughts and musings of Bo Sanchez. Get to know Bo in a more personal way --and find out what it means to live the life of a preacher. You get to enrich your faith as well.
DONATION
Remember to always donate your "first fruits"-not the last. Click on the "Donation" Box under the members menu - and you'll even see links to the nearest branches of the Banks where you can deposit.