READINGS for 2007-04-11
CAN YOUR FAITH STAND?
"With that their eyes were opened and they recognized him…" – Luke 24:31

When my son was diagnosed with an incurable heart disease, I began to seek the Lord like never before. As a result, the Lord also began to reveal Himself to me in ways I've never imagined ever since I got baptized in the Holy Spirit 20 plus years ago. I was so confident that the Lord was going to work a miraculous healing in my son's life that would truly bring glory to Him. After all, isn't that the purpose of everything — for Him to be glorified?
Five months later, my son passed away. I was stunned. No, I was devastated. Actually, there is no word yet ever invented to describe how I felt. I felt like I was conned, cheated, etc. I thought He was Lord and Savior but how come He wasn't Lord over this sickness. Why couldn't He save my son? Suddenly, I wasn't sure if He was really everything the Bible said He was. I got down on my knees and I told Him that I would not leave my room until I find out the truth about who He really is.
After struggling for one week, I woke up one beautiful morning with the truth. Yes, He is Lord and yes, He is Healer. No, He didn't show up in my room. I just woke up one morning with so much peace in my heart and I knew with every fiber of my being that He is real. Ronna L.
REFLECTION:
Can your faith in Jesus survive the test of fire?

Lord, open my eyes to see You.
1st READING


Acts 3:1-10

Peter and John knew what is the most important gift they can give anyone including the beggar in today's reading. The person of Jesus Christ can heal sickness and cure disease; he can raise the dead and deliver us from demons. It is Jesus who can save us from our sins and everything else for that matter. All we have to do is put our faith in Him and allow Him to work the miracle of salvation in our lives.

1 Peter and John were going up to the temple area for the three o'clock hour of prayer. 2 And a man crippled from birth was carried and placed at the gate of the temple called "the Beautiful Gate" every day to beg for alms from the people who entered the temple. 3 When he saw Peter and John about to go into the temple, he asked for alms. 4 But Peter looked intently at him, as did John, and said, "Look at us." 5 He paid attention to them, expecting to receive something from them. 6 Peter said, "I have neither silver nor gold, but what I do have I give you: in the name of Jesus Christ the Nazorean, [rise and] walk." 7 Then Peter took him by the right hand and raised him up, and immediately his feet and ankles grew strong. 8 He leaped up, stood, and walked around, and went into the temple with them, walking and jumping and praising God. 9 When all the people saw him walking and praising God, 10 they recognized him as the one who used to sit begging at the Beautiful Gate of the temple, and they were filled with amazement and astonishment at what had happened to him.
P S A L M

Psalm 105:1-2, 3-4, 6-7, 8-9

R: Rejoice, O hearts that seek the Lord.

1 Give thanks to the LORD, invoke his name; make known among the nations his deeds. 2 Sing to him, sing his praise, proclaim all his wondrous deeds. (R) 3 Glory in his holy name; rejoice, O hearts that seek the LORD! 4 Look to the LORD in his strength; seek to serve him constantly. (R) 6 You descendants of Abraham, his servants, sons of Jacob, his chosen ones! 7 He, the LORD, is our God; throughout the earth his judgments prevail. (R) 8 He remembers forever his covenant which he made binding for a thousand generations — 9 which he entered into with Abraham and by his oath to Isaac. (R)
G O S P E L
Luke 24:13-35

Even two of the disciples of Jesus fail to immediately recognize Him as they walk and talk with Him. This is difficult to believe and a warning to us that Jesus can be in our midst in a form that may not be immediately obvious to us. In the Old Testament, people spoke of having entertained angels when they took in a stranger for a meal; perhaps today the stranger you meet will be Jesus looking for your love and helping hand?

13 Now that very day two of them were going to a village seven miles from Jerusalem called Emmaus, 14 and they were conversing about all the things that had occurred. 15 And it happened that while they were conversing and debating, Jesus himself drew near and walked with them, 16 but their eyes were prevented from recognizing him. 17 He asked them, "What are you discussing as you walk along?" They stopped, looking downcast. 18 One of them, named Cleopas, said to him in reply, "Are you the only visitor to Jerusalem who does not know of the things that have taken place there in these days?" 19 And he replied to them, "What sort of things?" They said to him, "The things that happened to Jesus the Nazarene, who was a prophet mighty in deed and word before God and all the people, 20 how our chief priests and rulers both handed him over to a sentence of death and crucified him. 21 But we were hoping that he would be the one to redeem Israel; and besides all this, it is now the third day since this took place. 22 Some women from our group, however, have astounded us: they were at the tomb early in the morning 23 and did not find his body; they came back and reported that they had indeed seen a vision of angels who announced that he was alive. 24 Then some of those with us went to the tomb and found things just as the women had described, but him they did not see." 25 And he said to them, "Oh, how foolish you are! How slow of heart to believe all that the prophets spoke!" 26 Was it not necessary that the Messiah should suffer these things and enter into His glory?" 27 Then beginning with Moses and all the prophets, he interpreted to them what referred to him in all the scriptures. 28 As they approached the village to which they were going, he gave the impression that he was going on farther. 29 But they urged him, "Stay with us, for it is nearly evening and the day is almost over." So he went in to stay with them. 30 And it happened that, while he was with them at table, he took bread, said the blessing, broke it, and gave it to them. 31 With that their eyes were opened and they recognized him, but he vanished from their sight. 32 Then they said to each other, "Were not our hearts burning [within us] while he spoke to us on the way and opened the scriptures to us?" 33 So they set out at once and returned to Jerusalem where they found gathered together the eleven and those with them 34 who were saying, "The Lord has truly been raised and has appeared to Simon!" 35 Then the two recounted what had taken place on the way and how he was made known to them in the breaking of the bread.

my reflections
think: Perhaps today the stranger you meet will be Jesus looking for your love and helping hand.
________________________________________________________
_________________________________________________________
God's special verse/thought for me today________________
_________________________________________________________

T O D A Y ' S BLESSING LIST
Thank You Lord for: ____________________________________
_______________________________________________________
READ THE BIBLE IN ONE YEAR 1 Chronicles 8-10

GETTING TO KNOW THE SAINTS

Saint Marcellinus of Carthage
Under the Roman Emperor Honorius, Marcellinus served as secretary of state of the Western Roman Empire.
In 409, he granted the heretical group Donatists the right to public worship. But the group grew in power, causing the oppression of the orthodox. As a result, the latter appealed to the emperor for protection. Marcellinus was appointed to judge on the controversy. Since the Donatists were heretics, he summoned them to submit to the control of orthodox bishops and priests. The judgment was implemented with violence and severity by the Roman army. It was a bloody persecution that Bishop Augustine protested.

The Donatists held a grudge against Marcellinus. They accused him and his brother for being involved in the rebellion of Heraclion. General Maricus thus ordered for the arrest and imprisonment of the two. The bishop intervened on their behalf. But Maricus remained firm, ordering for the execution of Marcellinus and his brother on September 12, 413.

http://shannon.nicheinformation.info/pages1/Marcellinus_of_Carthage
Saint Celestine I

Saint Celestine I, a Roman, was deacon in Rome when he was elected for the pontificate on September 20, 422 A.D., in succession to Pope Boniface I.
As pope, he sent a letter to the bishops of Vienne and Narbonne, ordering them that absolution should never be denied to the dying who sincerely asked for it. Celestine also called for a council in Rome to condemn Nestorianism. He threatened Nestorius, patriarch of Constantinople, with excommunication if the man did not stop from his heretical teaching. Thus, in 431 he appointed Cyril as president of the General Council of Ephesus, which formally condemned the heresy.
The pope fought against Pelagianism with Saint Germanius of Auxerre. He sent the latter to deal with the Pelagianism in Britain. In addition, he wrote a treatise against semi-Pelagianism and sent Palladius for the evangelization of the people in Ireland.
After nine years and ten months of his pontificate, Saint Celestine I died on July 27, 432 in Rome, Italy.

JESUS APPEARS TO US IN MANY DIFFERENT WAYS
When we read through the various resurrection appearances of Jesus as we do every Easter week, we discover that Jesus appears to His friends and disciples in many different ways. I cannot see any reason why this should not still be the case today! That is, I believe we are foolish to limit the ways in which we might think or expect Jesus to appear to us. I can easily imagine the disciples as they gather to share their experiences and marvel at the way Jesus has risen from the dead.
One of the things that is most effective at building up our faith is listening to how God is working in other peoples' lives. Sharing our testimonies is a great way of encouraging one another to a deeper and more expectant faith. I find there is nothing more encouraging, when I am a bit down in my faith, than hearing an excited exposition of God working in someone else's life. It is not a matter of worrying about comparing myself to others; I know that God has a plan for us all and it is a matter of trying to be faithful to what He wants to do in my life.
Jesus appears to His disciples to give them hope and to bolster their faith; He manifests His power in our own lives from time to time for exactly the same purposes. We can and should expect Him to show His hand once in a while if for no other reason than to support us in our walk with Him. This is His promise to us when He ascended into heaven – that He would not leave us orphans but would send us the Holy Spirit. Jesus is never far from us – any distance that grows is a result of our own neglect and sin. He will always hear and answer our prayers. However, the form of His answer may not always be what we want or expect. Let us open our hearts to Him anew this day and trust that He knows what He is doing with us. Fr. Steve T.

REFLECTION QUESTION: When was the last time I recognized the hand of God in my life? What was my response to that experience?

Lord Jesus, You are always faithful to Your promises to me. Help me to be more faithful in responding to Your grace and appearances in my life.

St. Antipas, martyr, pray for us.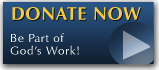 The FEAST is one of the happiest places on earth.

Click Here to find a Feast near you!
KERYGMA TV! is BACK
KERYGMA TV is on a new time slot and new channel Sundays 8 a.m. at IBC 13
Need Counseling? No Landline?
Now, you can use your mobile phone to call a friend for counseling at 09228407031. Or you may call our landlines 7266728, 7264709, 7259999 Mon-Fri 24-hrs, Sat 6am-5pm, Sun 6am-10am
BO BLOGS!
Go to Bo's Official Site and read his almost daily blog! Its not news, but thoughts and musings of Bo Sanchez. Get to know Bo in a more personal way --and find out what it means to live the life of a preacher. You get to enrich your faith as well.
DONATION
Remember to always donate your "first fruits"-not the last. Click on the "Donation" Box under the members menu - and you'll even see links to the nearest branches of the Banks where you can deposit.