READINGS for 2007-04-10
SPREAD THE WORD
"But Mary (of Magdala) stayed outside the tomb weeping... (then she) went and announced to the disciples, 'I have seen the Lord...'" – John 20:11,18

Of course I don't buy Dan Brown's crap about Jesus and Mary Magdalene. Preposterous! But I do believe that she had a very special relationship with him. After all, he first appeared to her!
Why? Because she waited on him, stayed outside the tomb, weeping when everyone already went home (John 20: 10-11). And then, she spread the word! "I have seen the Lord!"
There are things that you should keep to yourself but there are things that you should tell others about!
"The Lord has immensely blessed me but I'd rather keep that to myself lest I sound like I'm bragging."
"God performed a miracle in my life but they might think I'm crazy so I'd rather keep silent." Whoa! Unless you're really just bragging or a confirmed looney, it's your duty to proclaim Jesus in your life. Yes, it's a duty! Isn't that in essence the Great Commission? Go tell the world about Him!
So like Mary Magdalene, if you want to see Jesus, wait on Him, stay on, and then spread the word – "I have seen the Lord. HE IS ALIVE!" Alvin B.
REFLECTION:
Are you afraid or hesitant to share what Jesus has done for you? Try telling one person about Him today.

Jesus, my Lord, grant me the grace to see You, and proclaim You to others. Amen.
1st READING


Acts 2:36-41

Peter tells us that repentance is the beginning or foundation for the life of faith. Without turning away from our sins it is impossible to welcome Christ into our hearts as all sin is anathema to Him. Let us seek to grow in holiness each day by continuing to repent of our sin as we discover it in our lives and so demonstrate to Jesus our commitment to being true to His love.

36 "Therefore let the whole house of Israel know for certain that God has made him both LORD and Messiah, this Jesus whom you crucified." 37 Now when they heard this, they were cut to the heart, and they asked Peter and the other apostles, "What are we to do, my brothers?" 38 Peter [said] to them, "Repent and be baptized, every one of you, in the name of Jesus Christ for the forgiveness of your sins; and you will receive the gift of the Holy Spirit. 39 For the promise is made to you and to your children and to all those far off, whomever the LORD our God will call." 40 He testified with many other arguments, and was exhorting them, "Save yourselves from this corrupt generation." 41 Those who accepted his message were baptized, and about three thousand persons were added that day.
P S A L M

Psalm 33:4-5, 18-19, 20, 22

R: The earth is full of the goodness of the Lord.

4 For upright is the word of the LORD, and all his works are trustworthy. 5 He loves justice and right; of the kindness of the LORD the earth is full. (R) 18 See, the eyes of the LORD are upon those who fear him, upon those who hope for his kindness, 19 to deliver them from death and preserve them in spite of famine. (R) 20 Our soul waits for the LORD, who is our help and our shield, 22 May your kindness, O LORD, be upon us who have put our hope in you. (R)
G O S P E L
John 20:11-18

Jesus had only to speak Mary's name and she knew who He was! This is a knowledge built on love. It is a little surprising that she did not immediately recognize Jesus but I suppose a resurrected body is more glorious and thus different from a nonresurrected one. Let us pray that we will one day share in the fullness of the gift of the resurrection when the Lord raises our bodies to be with Him on the last day.

11 But Mary stayed outside the tomb weeping. And as she wept, she bent over into the tomb 12 and saw two angels in white sitting there, one at the head and one at the feet where the body of Jesus had been. 13 And they said to her, "Woman, why are you weeping?" She said to them, "They have taken my LORD, and I don't know where they laid him." 14 When she had said this, she turned around and saw Jesus there, but did not know it was Jesus. 15 Jesus said to her, "Woman, why are you weeping? Whom are you looking for?" She thought it was the gardener and said to him, "Sir, if you carried him away, tell me where you laid him, and I will take him." 16 Jesus said to her, "Mary!" She turned and said to him in Hebrew, "Rabbouni," which means Teacher. 17 Jesus said to her, "Stop holding on to me, for I have not yet ascended to the Father. But go to my brothers and tell them, 'I am going to my Father and your Father, to my God and your God.'" 18 Mary of Magdala went and announced to the disciples, "I have seen the LORD," and what he told her.
my reflections
think: Let us pray that we will one day share in the fullness of the gift of the resurrection when the Lord raises our bodies to be with Him on the last day.
________________________________________________________
_________________________________________________________

God's special verse/thought for me today________________
_________________________________________________________
T O D A Y ' S BLESSING LIST
Thank You Lord for: ____________________________________
_______________________________________________________
READ THE BIBLE IN ONE YEAR 1 Chronicles 4-7
DO NOT CLING TO ME
These are rather strange words for Jesus to speak. I wonder what He meant by them. think the answer lies in understanding the reason for His ascension into heaven. We believe that Jesus ascended into heaven in order that, with the Father, He would send us the Holy Spirit. It is this promised gift of the Holy Spirit that will signify the real completion of Jesus' earthly mission. It is only with the Holy Spirit that we have the power to sustain our Christian lives in the face of a hostile world.
Jesus does not want the women to get used to the idea that He is going to be with them in this resurrected form for too much longer. Jesus is aware that He will depart in a few days' time. The clinging of the women is symbolic of the way in which we can cling to comforting things in an unhealthy way such that they stunt our growth as Christians. The nature of the Christian life is that God wants us to be always moving forward. He is not interested in us becoming comfortable in one way or another with our present faith experiences as He knows there is always so much more for us to receive from Him. The depth of God's love and grace for us is unending and so we should always be seeking more of God in our lives.
Clinging is usually symptomatic of the desire to remain static and not to accept the challenge of letting go in faith and trusting that we will be able to make the next few steps of the adventure of life. Jesus experienced this in the Garden of Gethsemane when He cried out to His Father but ultimately let go and entrusted His life into the Father's hands. It is this sort of 'letting go' that is essential to the life of faith if we are going to move into the realm of faith that is exhibited by the saints! Do you want to be a saint? I hope to become one eventually, but I know I will have to get better at letting go of the controls in my life and trusting that God will lead me to the right and best place for me. Fr. Steve T.

REFLECTION QUESTION: Jesus calls us to surrender our lives more deeply to Him each day so that He can manifest His love for others through our lives. Are we willing to allow Him to do this?

Jesus, help me to become more like You in the surrender of Your life to the will of Your Father. Help me to trust that you really do have my best interests at heart.

St. Terence, martyr, pray for us.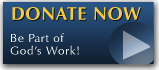 The FEAST is one of the happiest places on earth.

Click Here to find a Feast near you!
KERYGMA TV! is BACK
KERYGMA TV is on a new time slot and new channel Sundays 8 a.m. at IBC 13
Need Counseling? No Landline?
Now, you can use your mobile phone to call a friend for counseling at 09228407031. Or you may call our landlines 7266728, 7264709, 7259999 Mon-Fri 24-hrs, Sat 6am-5pm, Sun 6am-10am
BO BLOGS!
Go to Bo's Official Site and read his almost daily blog! Its not news, but thoughts and musings of Bo Sanchez. Get to know Bo in a more personal way --and find out what it means to live the life of a preacher. You get to enrich your faith as well.
DONATION
Remember to always donate your "first fruits"-not the last. Click on the "Donation" Box under the members menu - and you'll even see links to the nearest branches of the Banks where you can deposit.