READINGS for 2007-04-08
The Resurrection of our Lord and Savior Jesus Christ

TWO SIMPLE Y's
...saw the stone removed from the tomb. – John 20:1

Ms. Prosti, Denial King and Mr. Hot Head. No, they're not new characters in Disney's circle of friends. Mary Magdalene, Peter and John, mga "Reyna at Hari ng Sablay" were the first to witness the evidence of the Most Important Cosmic Event of All Time.
Y1: Why them? I'm no theologian. Just a simple, handsome guy (Whoa! Why is my nose growing?), having the simplest and most handsome answer: They were first simply because they were there!
Jesus would have loved Pontius Pilate, Herod and Caiaphas to witness the evidence, but they weren't there. Jesus could have assigned the angels as receptionists to the "empty tomb exhibit" to usher in the coming Pharisees, but they wouldn't come. Had Judas waited a little longer, he could have heard Jesus saying, "I don't care about your past, your failures and your sins, just be here!"
Y2: Why morning? Jesus made all things new! The Dawning of the New Day! The day that separates your shameful past and your glorious future. The stone at the entrance of the tomb of your failures and sins has been rolled away. Jon E.
REFLECTION:
Aren't you here yet?

Lord, I'm dirty, guilty, ashamed, scared and hopeless. But I am here. Help me be born to this New Day! Let me believe that I can live life. I can overcome. And when I fail, I can come back and be here to hope in You.
1st READING
Acts 10:34, 37-43

Peter makes it clear to Cornelius that he, Peter, absolutely believes in the resurrection – he and Jesus have eaten together after Jesus died on the cross and was laid in a tomb. This is an absolutely amazing claim and Cornelius is obviously impressed by it as he and his whole household are ultimately baptized. Peter's testimony is part of what brings salvation to Cornelius' household. Each of us has our own testimony that God calls us to share with others to help them in their journey of faith.

34 Peter proceeded to speak and said: 37 "You know what has happened all over Judea, beginning in Galilee after the baptism that John preached, 38 how God anointed Jesus of Nazareth with the Holy Spirit and power. He went about doing good and healing all those oppressed by the devil, for God was with him. 39 We are witnesses of all that he did both in the country of the Jews and [in] Jerusalem. They put him to death by hanging him on a tree. 40 This man God raised [on] the third day and granted that he be visible, 41 not to all the people, but to us, the witnesses chosen by God in advance, who ate and drank with him after he rose from the dead. 42 He commissioned us to preach to the people and testify that he is the one appointed by God as judge of the living and the dead. 43 To him all the prophets bear witness, that everyone who believes in him will receive forgiveness of sins through his name."
P S A L M

Psalm 118: 1-2, 16-17, 22-23

R: This is the day the Lord has made; let us rejoice and be glad.

1 Give thanks to the LORD, for he is good, for his mercy endures forever. 2 Let the house of Israel say, "His mercy endures forever." (R) 16 "The right hand of the LORD is exalted; the right hand of the LORD has struck with power." 17 I shall not die, but live, and declare the works of the LORD. (R) 22 The stone which the builders rejected has become the cornerstone. 23 By the LORD has this been done; it is wonderful in our eyes. (R)
2nd READING
Colossians 3:1-4 or 1 Corinthians 5:6-8

It is only in Christ that we can have the fullness of life. This is not to say that those who have never heard of Christ are not alive – it is just that there is more for them to experience than they have yet had the opportunity. This leaves us, those who know and have experienced Christ, with the awesome responsibility of sharing the truth about Jesus with those who have never heard of Him. Let us always seek to do this with humility and never with any arrogance or superiority. Jesus came into our midst in humility. Let us continue His mission in the same way.

1 If then you were raised with Christ, seek what is above, where Christ is seated at the right hand of God. 2 Think of what is above, not of what is on earth. 3 For you have died, and your life is hidden with Christ in God. 4 When Christ your life appears, then you too will appear with him in glory.
G O S P E L
John 20:1-9

Women are the first witnesses of the resurrection of Jesus. Women are the first teachers of any child. God entrusted the birth and care of His Son to a woman named Mary. Women have always had an important role in God's plan of salvation. Let us pause a moment in thanksgiving, not just for the gift of salvation that we remember today in a special way, but also for all the women who have played significant roles in our lives up until this point. Let us pray for them that God will bless them and continue to use them in His plan of salvation of the world.

1 On the first day of the week, Mary of Magdala came to the tomb early in the morning, while it was still dark, and saw the stone removed from the tomb. 2 So she ran and went to Simon Peter and to the other disciple whom Jesus loved, and told them, "They have taken the Lord from the tomb, and we don't know where they put him." 3 So Peter and the other disciple went out and came to the tomb. 4 They both ran, but the other disciple ran faster than Peter and arrived at the tomb first; 5 he bent down and saw the burial cloths there, but did not go in. 6 When Simon Peter arrived after him, he went into the tomb and saw the burial cloths there, 7 and the cloth that had covered his head, not with the burial cloths but rolled up in a separate place. 8 Then the other disciple also went in, the one who had arrived at the tomb first, and he saw and believed. 9 For they did not yet understand the scripture that he had to rise from the dead.

my reflections
think: Each of us has our own testimony that God calls us to share with others to help them in their journey of faith.

________________________________________________________
_________________________________________________________

God's special verse/thought for me today________________
_________________________________________________________

T O D A Y ' S BLESSING LIST
Thank You Lord for: ____________________________________
_______________________________________________________
READ THE BIBLE IN ONE YEAR 2 Kings 22-25
SABBATH PAUSE
My weekly time with God
THANK YOU LIST
Things to be grateful for from the past week
________________________________________________________________
________________________________________________________________
_________________________________________________________________
SPECIAL NEEDS
Things to ask God for in the coming week
________________________________________________________________
_________________________________________________________________
________________________________________________________________
HIDDEN TREASURE
Most important word God told me this week
________________________________________________________________
_________________________________________________________________
_________________________________________________________________

EASTER SUNDAY
I like to try and imagine what it would be like to encounter someone who has risen from the dead. What would it have been like for the apostles? They have just watched Jesus die a couple of days ago and now they are told to go to Galilee and wait for Jesus! They are told that some of the women have seen Him alive. I think I would be very skeptical of such
reports. However, on encountering the Risen Lord, I really have no idea what I would do, probably fall to my knees and worship though I doubt I would be able to speak a word!
To encounter someone who has risen from the dead would undoubtedly change a person's life forever. There would be no excuses for not believing in the resurrection – you would have personally seen it happen. I think this is one of the reasons why the teaching and preaching of the apostles has a slightly different character to it when compared with those who did not personally experience the person of Jesus here on earth. Their conviction would be so much deeper than ours because they are not relying upon reported evidence; they are the witnesses to the very fact.
Personal experience is an essential aspect of our faith response to God because it gives the element of conviction to our proclamation of the Gospel. God wants us all to meet and experience His love personally so that we can be transformed by it into the sons and daughters the Father that we are meant to be. When we read the testimonies of the conversions of many of the saints of the first few centuries, we see that their faith is more than an idea or words – it is the lived experience of their daily lives. God is not just a distant figure somewhere in the heavens; He is an intimate friend who shares in every aspect of our lives except sin.
As we reflect upon the meaning of the resurrection for each of us, let us open our hearts more fully to the grace and truth He desires to bring into our lives to make us more like himself. Fr. Steve T.

REFLECTION QUESTION: How can I be more faithful in reflecting upon the meaning
of the resurrection for me personally?

Holy Spirit, lead me deeper into the truth of God's love and show me how to surrender my life to it.

St. Julie Billiart, pray for us.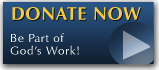 The FEAST is one of the happiest places on earth.

Click Here to find a Feast near you!
KERYGMA TV! is BACK
KERYGMA TV is on a new time slot and new channel Sundays 8 a.m. at IBC 13
Need Counseling? No Landline?
Now, you can use your mobile phone to call a friend for counseling at 09228407031. Or you may call our landlines 7266728, 7264709, 7259999 Mon-Fri 24-hrs, Sat 6am-5pm, Sun 6am-10am
BO BLOGS!
Go to Bo's Official Site and read his almost daily blog! Its not news, but thoughts and musings of Bo Sanchez. Get to know Bo in a more personal way --and find out what it means to live the life of a preacher. You get to enrich your faith as well.
DONATION
Remember to always donate your "first fruits"-not the last. Click on the "Donation" Box under the members menu - and you'll even see links to the nearest branches of the Banks where you can deposit.