READINGS for 2007-04-05
HOLY THURSDAY
OUR WASHING OF THE FEET
"Unless I wash you..." – John 13:8

In our prayer community, we have a very special tradition that we call the "Washing of the Feet." It involves someone being "washed" by words of affirmation and love, as the community members sit him on a chair, and one by one, tell him about his uniqueness as a person. How he has touched our life. How she has blessed us personally. It is always memorable to watch. There are always lots of tears. Looking at the object of the affirmation, you see so much love. Looking at the giver, you see so much humility. Anyone can live a lifetime on words of love.
I can only imagine the intense love Jesus must have felt that night of the Last Supper. As he rose and took off his outer garments, taking the towel and tying it around his waist... as he poured the water into the basin and washed every dirty foot... as he wiped them all dry, holding them, looking at them. "What I am doing you do not understand now, but you will understand later...."
This set the stage for the ultimate act of love done to mankind.Words of Love. Acts of Love.
Let us dwell on how we can give more of these. Lallaine G.
REFLECTION:
How loving are my words? How loving are my actions?

Wash me clean Lord! May the River of Living Water flow through me and make me love more and more. Amen.
1st READING
Exodus 12:1-8, 11-14

The Passover of the Chosen People of God celebrates their deliverance from slavery in Egypt to becoming free citizens in their own land. Unfortunately we are all aware that the Jews continually fell back into all sorts of different slavery, the same as we do today with sin. I wonder when we will ever learn to deny sin a place in our hearts and lives? As we reflect upon the Jewish reality of Passover, let us honor the work the Lord did then, and pray that He will continue to draw the Jewish people to Himself.

1 The LORD said to Moses and Aaron in the land of Egypt, 2 "This month shall stand at the head of your calendar; you shall reckon it the first month of the year. 3 Tell the whole community of Israel, "On the tenth of this month every one of your families must procure for itself a lamb, one apiece for each household. 4 If a family is too small for a whole lamb, it shall join the nearest household in procuring one and shall share in the lamb in proportion to the number of persons who partake of it. 5 The lamb must be a year-old male and without blemish. You may take it from either the sheep or the goats. 6 You shall keep it until the fourteenth day of this month, and then, with the whole assembly of Israel present, it shall be slaughtered during the evening twilight. 7 They shall take some of its blood and apply it to the two doorposts and the lintel of every house in which they partake of the lamb. 8 That same night they shall eat its roasted flesh with unleavened bread and bitter herbs. 11 This is how you are to eat it: with your loins girt, sandals on your feet and your staff in hand, you shall eat like those who are in flight. It is the Passover of the LORD. 12 For on this same night I will go through Egypt, striking down every first-born of the land, both man and beast, and executing judgment on all the gods of Egypt — I, the LORD! 13 But the blood will mark the houses where you are. Seeing the blood, I will pass over you; thus, when I strike the land of Egypt, no destructive blow will come upon you. 14 This day shall be a memorial feast for you, which all your generations shall celebrate with pilgrimage to the LORD, as a perpetual institution."
P S A L M

Psalm 116:12-13, 15-16, 17-18

R: Our blessing-cup is a communion with the Blood of Christ.

12 How shall I make a return to the LORD for all the good he has done for me? 13 The cup of salvation I will take up, and I will call upon the name of the LORD. (R) 15 Precious in the eyes of the LORD is the death of his faithful ones. 16 I am your servant; I am your servant, the son of your handmaid; you have loosed my bonds. (R) 17 To you will I offer sacrifice of thanksgiving, and I will call upon the name of the LORD. 18 My vows to the LORD I will pay in the presence of all his people. (R)
2nd READING
1 Corinthians 11:23-26

St. Paul knows what it is to be entrusted with the Good News. He passes on to others what has been handed to him. This is the essence of tradition – the process by which we maintain what is essential to our faith and keep it alive in the hearts of the faithful. This is not an easy task and requires that we constantly attend to the call to submit our lives to the truths revealed to us and discerned by the Church to be authentic.

23 I received from the LORD what I also handed on to you, that the LORD Jesus, on the night he was handed over, took bread, 24 and, after he had given thanks, broke it and said, "This is my body that is for you. Do this in remembrance of me." 25 In the same way also the cup, after supper, saying, "This cup is the new covenant in my blood. Do this, as often as you drink it, in remembrance of me." 26 For as often as you eat this bread and drink the cup, you proclaim the death of the LORD until he comes.
G O S P E L
John 13:1-15

I believe that this is one of the most poignant and powerful teachings of Jesus. He demonstrates one of the essences of humility, namely the willingness to lay down His life in the service of others. This is a text that all in leadership should reflect upon often. Without service, leadership is prone to and very quickly becomes a dictatorship. Let us pray that the desire to serve others will always increase in our lives and that we will respond to it often.

1 Before the feast of Passover, Jesus knew that his hour had come to pass from this world to the Father. He loved his own in the world and he loved them to the end. 2 The devil had already induced Judas, son of Simon the Iscariot, to hand him over. So, during supper, 3 fully aware that the Father had put everything into his power and that he had come from God and was returning to God, 4 he rose from supper and took off his outer garments. He took a towel and tied it around his waist. 5 Then he poured water into a basin and began to wash the disciples' feet and dry them with the towel around his waist. 6 He came to Simon Peter, who said to him, "Master, are you going to wash my feet?" 7 Jesus answered and said to him, "What I am doing, you do not understand now, but you will understand later." 8 Peter said to him, "You will never wash my feet." Jesus answered him, "Unless I wash you, you will have no inheritance with me." 9 Simon Peter said to him, "Master, then not only my feet, but my hands and head as well." 10 Jesus said to him, "Whoever has bathed has no need except to have his feet washed, for he is clean all over; so you are clean, but not all." 11 For he knew who would betray him; for this reason, he said, "Not all of you are clean." 12 So when he had washed their feet [and] put his garments back on and reclined at table again, he said to them, "Do you realize what I have done for you? 13 You call me 'teacher' and''master,' and rightly so, for indeed I am. 14 If I, therefore, the master and teacher, have washed your feet, you ought to wash one another's feet. 15 I have given you a model to follow, so that as I have done for you, you should also do."

my reflections
think: When will we ever learn to deny sin a place in our hearts and lives?
________________________________________________________
_________________________________________________________

God's special verse/thought for me today________________
_________________________________________________________
T O D A Y ' S BLESSING LIST
Thank You Lord for: ____________________________________
_______________________________________________________
READ THE BIBLE IN ONE YEAR 2 Kings 13-15
GETTING TO KNOW THE SAINTS
Blessed Pedro Calungsod

Pedro Calungsod, born in 1655, was a native from the Visayan region of the Philippines. As a young catechist, he joined the Spanish Jesuits in the Ladrones Islands to evangelize the Chamorros.
Many were converted in faith. This brought a Chinese quack, named Choco, to be envious of the prestige of these missionaries. He spread rumors that the water used by the group in baptism was poisonous. Since there were baptized infants who died, many believed Choco and apostatized.

This resulted in the martyrdom of Pedro Calungsod and Padre Diego Luis de San Vitores, the superior of the mission, on April 2, 1672. The two went to the village of Tomhom in the Island of Guam. They were told that a baby was recently born in the village. They asked the infant s father, Matapang, for the infant to be baptized. The man refused because of fear his daughter might die. He sought the help of another villager, Hirao, for them to kill the missionaries. While gone, Padre Diego and Pedro were given permission by the child s mother to baptize her baby. This made Matapang more furious. He and Hirao brutally assassinated the missionaries. Pedro was hit by a spear at the chest in protecting his Superior. Padre Diego, after giving the boy the sacramental absolution, was also killed. Their bodies were thrown into the sea and were never recovered. Pedro Calungsod was beatified by Pope John Paul II on March 5, 2000 at St. Peter s Square in Rome.
http://pcalungsod.keldesigned.com/bio.html

Saint Albert of Montecorvino

Saint Albert was born in Normandy in the late 11th century but his family moved to Montecorvino, where he became bishop. Later in life, Albert lost his sight. He was given a coadjutor who treated him with indignity and cruelty. The saint, however, bore all this with patience.

Before he died in 1127 in Apulia, Italy, Albert became known for his visions and miracles.

http://www.saintpatrickdc.org/ss/0405.htm

http://www.catholic-forum.com/saints/saintado.htm
HOLY THURSDAY
Let us reflect for a moment on the gift of the Eucharist as we celebrate its institution nearly 2000 years ago. The Vatican Documents teach us that the Eucharist is the source and summit of our lives as Catholics. As such, the Eucharist ought to be the wellspring from which we draw the strength to live our daily Christian lives. It is also the end to which we direct all our actions as it is the celebration of our salvation.
There is no mystery more profound than that of the Eucharist as meal where we eat Christ's Body and drink His Blood. How can this be the case? It is part of the mystery of God's gracious provision for the lives and strength of His people. Through the mystery of transubstantiation, what seems to be bread and wine takes on the reality or essence of the Body and Blood of Christ! We cannot explain this scientifically, but in faith we believe it and partake of it. The sacrifice of Jesus on the cross is made present to us in a sacramental form and we are able to enter into the mystery of our salvation in a way that is so profound that very few, if any of us, really understand its significance!
The challenge we face today is not so much the challenge to be able to explain this mystery but our willingness to surrender our lives to it. Here lies the essence of holiness: surrender to the grace of God and His power to transform us into His own image and likeness.
When I read the lives of the saints I rarely wonder at the intellectual profundity of their writings; I am far more in awe of their willingness to let their faith and trust in God do the talking and living in their lives. What I mean by this is that the grace of surrender to God in and through faith is a far more important and profound reality than the ability to be able to explain the same in words. In fact, I doubt the latter is even possible to the extent that such an explanation will fully capture the reality of what we mean by our faith response to God. Fr. Steve T.

REFLECTION QUESTION: Do I struggle fruitlessly to try and understand the things of faith that are really only understandable through the submission of my mind and heart to my faith?

Lord Jesus, give me the grace to let go of the need to understand and a greater willingness to surrender to the gift of faith.

St. Zeno, martyr, pray for us.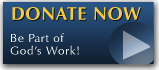 The FEAST is one of the happiest places on earth.

Click Here to find a Feast near you!
KERYGMA TV! is BACK
KERYGMA TV is on a new time slot and new channel Sundays 8 a.m. at IBC 13
Need Counseling? No Landline?
Now, you can use your mobile phone to call a friend for counseling at 09228407031. Or you may call our landlines 7266728, 7264709, 7259999 Mon-Fri 24-hrs, Sat 6am-5pm, Sun 6am-10am
BO BLOGS!
Go to Bo's Official Site and read his almost daily blog! Its not news, but thoughts and musings of Bo Sanchez. Get to know Bo in a more personal way --and find out what it means to live the life of a preacher. You get to enrich your faith as well.
DONATION
Remember to always donate your "first fruits"-not the last. Click on the "Donation" Box under the members menu - and you'll even see links to the nearest branches of the Banks where you can deposit.