READINGS for 2007-04-04
HOLY WEDNESDAY


WORDS TO LIVE BY
"The Lord GOD has given me a well-trained tongue, that I might know how to speak to the weary a word that will rouse them." – Isaiah 50:4

May you be uplifted by these words:
Are you...
...worried? You are big in God's Eyes!
Matthew 6:25-26 says, "I tell you, do not worry about your life. Look at the birds of the air; they do not sow or reap or store away in barns, and yet your heavenly Father feeds them. Are you not much more valuable than they?"
...bankrupt? You are rich beyond measure!
John 15:5, "If a man remains in me and I in him, he will bear much fruit."
...tir ed? Find rest in Jesus!
Matthew 11:28, "Come to me, all you who are weary and burdened, and I will give you rest."
...afraid? You are loved!
1 John 4:18, "There is no fear in love. But perfect love drives out fear."
...lost? Find yourself in Jesus!
Psalm 37:23, "The steps of a good man are ordered by the Lord, and He delights in his ways."
...lonely? You are never alone!
John 16:32, "Yet I am not alone, for my Father is with me." Arun G.
REFLECTION:
Say this three or more times every day - "I am special, Jesus loves me."

Holy Spirit, may I speak words of life to everyone I meet.
1st READING


Isaiah 50:4-9

Each of us has been given a disciple's tongue. There is no doubt in my mind that all of us are capable of sharing the Gospel with others. It is not a matter of leaving evangelization up to the experts unless we are going to define an 'expert' as anyone who has faith. We have all experienced the power of God at work in our lives. Therefore, we all have a responsibility to share this truth with others.

4 The LORD GOD has given me a well-trained tongue, that I might know how to speak to the weary a word that will rouse them. Morning after morning he opens my ear that I may hear; 5 and I have not rebelled, have not turned back. 6 I gave my back to those who beat me, my cheeks to those who plucked my beard; my face I did not shield from buffets and spitting. 7 The LORD GOD is my help, therefore I am not disgraced; I have set my face like flint, knowing that I shall not be put to shame. 8 He is near who upholds my right; if anyone wishes to oppose me, let us appear together. Who disputes my right? Let him confront me. 9 See, the LORD GOD is my help; who will prove me wrong?
P S A L M

Psalm 69:8-10, 21-22, 31, 33-34

R: Lord, in your great love, answer me.

7 [8] For your sake I bear insult, and shame covers my face. 8 [9] I have become an outcast to my brothers, a stranger to my mother's sons, 9 [10] because zeal for your house consumes me, and the insults of those who blaspheme you fall upon me. (R) 20 [21] Insult has broken my heart, and I am weak, I looked for sympathy, but there was none; for consolers, and not one could I find. 21 [22] Rather they put gall in my food, and in my thirst they gave me vinegar to drink. (R) 30 [31] I will praise the name of God in song, and I will glorify him with thanksgiving; 32 [33] See, you lowly ones, and be glad; you who seek God, may your hearts revive! 33 [34] For the LORD hears the poor, and his own who are in bonds he spurns not. (R)
G O S P E L
Matthew 26:14-25

So often the response of Judas to sin is our response. We deny that we are really in sin; we rationalize that what we are doing is not really 'sin' in the real sense of the word. This process is totally under the guidance of the devil. This is exactly what he wants us to do because if we do not recognize something as sin, when it is really sin, we will keep on doing it and consequently keep distance between ourselves and God.

14 One of the Twelve, who was called Judas Iscariot, went to the chief priests 15 and said, "What are you willing to give me if I hand him over to you?" They paid him thirty pieces of silver, 16 and from that time on he looked for an opportunity to hand him over. 17 On the first day of the Feast of Unleavened Bread, the disciples approached Jesus and said, "Where do you want us to prepare for you to eat the Passover?" 18 He said, "Go into the city to a certain man and tell him, 'The teacher says, My appointed time draws near; in your house I shall celebrate the Passover with my disciples.'" 19 The disciples then did as Jesus had ordered, and prepared the Passover. 20 When it was evening, he reclined at table with the Twelve. 21 And while they were eating, he said, "Amen, I say to you, one of you will betray me." 22 Deeply distressed at this, they began to say to him one after another, "Surely it is not I, Lord?" 23 He said in reply, "He who has dipped his hand into the dish with me is the one who will betray me. 24 The Son of Man indeed goes, as it is written of him, but woe to that man by whom the Son of Man is betrayed. It would be better for that man if he had never been born." 25 Then Judas, his betrayer, said in reply, "Surely it is not I, Rabbi?" He answered, "You have said so."
my reflections
think: Each of us has been given a disciple's tongue.
________________________________________________________
_________________________________________________________
God's special verse/thought for me today________________
_________________________________________________________

T O D A Y ' S BLESSING LIST
Thank You Lord for: ____________________________________
_______________________________________________________
READ THE BIBLE IN ONE YEAR 2 Kings 10-12
ALL SIN IS A BETRAYAL OF GOD'S LOVE
There is always the ever-present danger that we become insensitive to the level of sin in our lives. One pointer to the existence of such an attitude in our hearts and minds is if we find ourselves using the reason, 'well, everyone else is doing it, so I may do it as well!' This is a subtle form of insensitivity to sin and it can only lead to greater and more serious sin in the long term.
Sin is an evil thing – it is unjust and it never plays fair. This is why we can never afford to give it any latitude in our lives. Otherwise, we will very uickly find ourselves in a position that is not only untenable morally speaking but outrightly dangerous to our spiritual lives, not to mention the lives of others.
We see in today's Gospel Judas preparing for an act of outright betrayal of Jesus. Before we become overly judgmental of Judas, let us first look into our own lives and see what sorts of levels of sin exist in our hearts. We may not be deliberately setting out to betray Jesus but any act of sin is a betrayal of His love and forgiveness which He paid for so dearly through the cross.
As we journey with Jesus in His Passion, let us seek the sensitivity to be aware of our sin, so we can act against it and purify our hearts for the upcoming Feast of Easter. Jesus calls us all to holiness and repentance this week. Let us seek out a priest and cleanse our hearts through the Sacrament of Reconciliation so that we will be better able to receive and appreciate the grace of salvation God offers us through the Easter celebrations. The essence of holiness is not found in our ability to achieve salvation on our own terms but in our willingness to surrender all to the grace of God and thus appropriate all that Jesus has won for us through His life, death and resurrection which we celebrate at this time. Fr. Steve T.

REFLECTION QUESTION: How attuned am I to the celebration of Easter this year? Is my mind still caught up in the demands of the world around me or have I been faithful in putting time aside to truly reflect upon the Easter mysteries?

Holy Spirit, come and change my heart so that I will be able to go deeper into the celebration of God's love for me this Easter.

St. Hildebert, abbot and martyr, pray for us.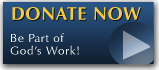 The FEAST is one of the happiest places on earth.

Click Here to find a Feast near you!
KERYGMA TV! is BACK
KERYGMA TV is on a new time slot and new channel Sundays 8 a.m. at IBC 13
Need Counseling? No Landline?
Now, you can use your mobile phone to call a friend for counseling at 09228407031. Or you may call our landlines 7266728, 7264709, 7259999 Mon-Fri 24-hrs, Sat 6am-5pm, Sun 6am-10am
BO BLOGS!
Go to Bo's Official Site and read his almost daily blog! Its not news, but thoughts and musings of Bo Sanchez. Get to know Bo in a more personal way --and find out what it means to live the life of a preacher. You get to enrich your faith as well.
DONATION
Remember to always donate your "first fruits"-not the last. Click on the "Donation" Box under the members menu - and you'll even see links to the nearest branches of the Banks where you can deposit.