READINGS for 2007-04-03
WHITE MARTYRS
Peter said to him, "Master, why can't I follow you now? I will lay down my life for you." – John 13:37

I once had a framed cross-stitch work that hung above my office desk. It said, "Christ died for me. I live for Him." It was a succinct testament to what my life should be. It was also a blatant reminder of how I should live day by day.
I came to the conclusion that it would have been much easier if it had said, "Christ died for me. I will die for Him."
Dying is a one-time event. In fact, our faith teaches that "red martyrs"— those who shed blood because of their belief in the Lord — go straight to heaven. Few Christians in our day and age would be called to witness to our faith in this way.
Most of us are called to be "white martyrs"— to exchange our comforts for the cause of the Gospel. It may mean giving up a well-paying job to serve in a ministry full-time. It may be donating a large chunk to charity. Or it may be overcoming our fear of rejection or stage fright to talk to others about the faith. Whatever it is, it's not a one-shot deal but something that we do day-to-day.
Peter didn't fully understand what it meant to lay down his life for Christ. That's why, not long after he had made his bold proclamation, he was denying that he even knew Him. But Peter was quick to learn. And in his lifetime, he made up for those times that he failed Christ. In the end, he even died a red martyr's death. Rissa S.
REFLECTION:
How can I live for Christ today?

Dear Jesus, teach me to exchange my temporary comforts for Your eternal cause. Amen.
1st READING
Isaiah 49:1-6

Sometimes men and women of faith are the best-kept secret of the Church. What I mean by this is that many people find it difficult to give expression to their faith in such a way that it will be evangelistic. We should be seeking ways to unlock the power available to the Church in the lives of such people by encouraging one another to use the gifts that God has given us to build up the Kingdom of God. Are you and I doing all we can in this regard?

1 Hear me, O islands, listen, O distant peoples. The LORD called me from birth, from my mother's womb he gave me my name. 2 He made of me a sharp-edged sword and concealed me in the shadow of his arm. He made me a polished arrow, in his quiver he hid me. 3 You are my servant, he said to me, Israel, through whom I show my glory. 4 Though I thought I had toiled in vain, and for nothing, uselessly, spent my strength, yet my reward is with the LORD, my recompense is with my God. 5 For now the LORD has spoken who formed me as his servant from the womb, that Jacob may be brought back to him and Israel gathered to him; and I am made glorious in the sight of the LORD, and my God is now my strength! 6 It is too little, he says, for you to be my servant, to raise up the tribes of Jacob, and restore the survivors of Israel; I will make you a light to the nations, that my salvation may reach to the ends of the earth.
P S A L M

Psalm 71:1-2, 3-4, 5-6, 15, 17

R: I will sing of your salvation.

1 In you, O LORD, I take refuge; let me never be put to shame. 2 In your justice rescue me, and deliver me; incline your ear to me, and save me. (R) 3 Be my rock of refuge, a stronghold to give me safety, for you are my rock and my fortress. 4 O my God, rescue me from the hand of the wicked. (R) 5 For you are my hope, O Lord; my trust, O God, from my youth. 6 On you I depend from birth; from my mother's womb you are my strength. (R) 15 My mouth shall declare your justice, day by day your salvation. 17 O God, you have taught me from my youth, and till the present I proclaim your wondrous deeds. (R)
G O S P E L
John 13:21-33, 36-38

The words, 'Night had fallen,' seem to have an air of prophecy about them. Judas leaves the room and darkness descends outside. He goes off into the dark to do what he has to do in order to betray Jesus to the authorities. Then Jesus prophecies the denials of Peter. Things are closing in on Jesus. We get a heightened sense that something dramatic is about to occur. The scene is set for the climax of the ministry of Jesus. Let us allow ourselves to feel the tension as we travel with Jesus in His Passion.

21 When he had said this, Jesus was deeply troubled and testified, "Amen, amen, I say to you, one of you will betray me." 22 The disciples looked at one another, at a loss as to whom he meant. 23 One of his disciples, the one whom Jesus loved, was reclining at Jesus' side. 24 So Simon Peter nodded to him to find out whom he meant. 25 He leaned back against Jesus' chest and said to him, "Master, who is it?" 26 Jesus answered, "It is the one to whom I hand the morsel after I have dipped it." So he dipped the morsel and [took it and] handed it to Judas, son of Simon the Iscariot. 27 After he took the morsel, Satan entered him. So Jesus said to him, "What you are going to do, do quickly." 28 [Now] none of those reclining at table realized why he said this to him. 29 Some thought that since Judas kept the money bag, Jesus had told him, "Buy what we need for the feast," or to give something to the poor. 30 So he took the morsel and left at once. And it was night. 31 When he had left, Jesus said, "Now is the Son of Man glorified, and God is glorified in him. 32 [If God is glorified in him,] God will also glorify him in himself, and he will glorify him at once. 33 My children, I will be with you only a little while longer. You will look for me, and as I told the Jews, 'Where I go you cannot come,' so now I say it to you." 36 Simon Peter said to him, "Master, where are you going?" Jesus answered him, "Where I am going, you cannot follow me now, though you will follow later." 37 Peter said to him, "Master, why can't I follow you now? I will lay down my life for you." 38 Jesus answered, "Will you lay down your life for me? Amen, amen, I say to you, the cock will not crow before you deny me three times."
my reflections
think: We should be seeking ways to unlock the power available to the Church in the lives of such people by encouraging one another to use the gifts that God has given us to build up the Kingdom of God.
________________________________________________________
_________________________________________________________

God's special verse/thought for me today________________
_________________________________________________________

T O D A Y ' S BLESSING LIST
Thank You Lord for: ____________________________________
_______________________________________________________
READ THE BIBLE IN ONE YEAR 2 Kings 7-9
WELL-MEANING INTENTIONS ARE NOT ENOUGH
We have all probably heard the old saying, "The road to hell is paved with good intentions." We would do well to reflect upon it for a moment this Easter. Far be it for me to accuse anyone of anything in this regard as I am probably among the biggest subscribers to the Association of Those Who Have Many Good Intentions but Fail to Carry Them Out!
It is all very well to intend to good, like Peter in today's Gospel, but, as they say, 'the proof of the pudding is in the eating!' In other words, have we the courage and commitment to see the good intention through to the end in the right way?
The moral teaching of the Church is that for an act to be morally good there are three necessary requirements – if one of them is lacking then the action as a whole lacks moral goodness. The three requirements are that the act be objectively good; that intention be subjectively good and that the circumstances for the act be appropriate or suitable. For example, it would be entirely inappropriate to have a lavish birthday celebration in the midst of extreme poverty without giving proper attention to the plight of the poor first.
However, we want to focus here on the transformation of an intention into reality. It is easy to intend to do well; it is far more difficult to actually do well! It is in this process that we discover the level of commitment of an individual to his/her faith and their willingness to make the necessary sacrifices in order to see their intentions through to the end.
It was not easy for Jesus to accept that the Father was calling for Him to die on a cross. We will reflect upon Jesus' anguish at the decision He had to make to submit to His father's will on Friday. It is this sort of commitment that we are called to embrace every day as we seek to bring to fruition the call God has on our lives. Fr. Steve T.

REFLECTION QUESTION: How committed am I to bringing to fruition my intentions and the plans God has for me in my life?

Lord Jesus, help me to walk with You in Your Passion to be able to draw strength from You when I need it most in my own struggles.

St. Nicetas, abbot, pray for us.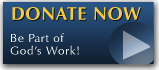 The FEAST is one of the happiest places on earth.

Click Here to find a Feast near you!
KERYGMA TV! is BACK
KERYGMA TV is on a new time slot and new channel Sundays 8 a.m. at IBC 13
Need Counseling? No Landline?
Now, you can use your mobile phone to call a friend for counseling at 09228407031. Or you may call our landlines 7266728, 7264709, 7259999 Mon-Fri 24-hrs, Sat 6am-5pm, Sun 6am-10am
BO BLOGS!
Go to Bo's Official Site and read his almost daily blog! Its not news, but thoughts and musings of Bo Sanchez. Get to know Bo in a more personal way --and find out what it means to live the life of a preacher. You get to enrich your faith as well.
DONATION
Remember to always donate your "first fruits"-not the last. Click on the "Donation" Box under the members menu - and you'll even see links to the nearest branches of the Banks where you can deposit.