READINGS for 2007-03-26
Solemnity of the Annunciation of Our Lord
FRIENDS?

Sacrifice and offering you did not desire..." – Hebrews 10:5

"They're not my friends. They're just my brothers and sisters."
You can almost imagine a messy puddle forming quickly on the floor as sarcasm drips from every word that Harold spoke. Who was he referring to with such bitterness and scorn? His "leaders and co-members" in community.
You see, as most wounded souls go, Harold sought refuge in a community of men and women he believed would help him with his struggles. In his case, he wanted to pry himself from the grip of his homosexual activities. At the onset, he felt secure given the warmth and friendliness that the members showed during the open seminar. Yet as he slowly revealed to them his true self in the months that followed: his effeminate mannerisms, his preferences, his escapades – people gradually gravitated away from him. On several occasions, he even overheard some mimicking his manner of speaking. He ended up leaving the community.
Our Gospel today encourages us to be mindful of what we consider sacrifice and offering. When someone starts to consider us just as a brother or sister and not a real friend, we're in trouble. We're probably too focused on the externals and have forgetten to genuinely love. Remember, a brother or sister should care more than a friend. Roy M.
REFLECTION:
Who are the least of the brothers and sisters who need your support now?

For the times that I failed to show support and instead judged, forgive me, Lord.
1st READING
Isaiah 7:10-14

God has always sought to bring salvation to His people in many and varied ways. Here we have the promise of deliverance from a besieging army within the next nine months. As such, the Fathers of the Church, as well as Matthew the Gospel author, have seen in this prophecy something foreshadowing the role of Mary in the work of salvation. Whether it is the literal or prophetic meaning of the text that we reflect upon, let us pray that we will have the faith of Mary to say, "Yes" to whatever God asks us to do for him.

10 Again the LORD spoke to Ahaz: 11 "Ask for a sign from the LORD, your God; let it be deep as the nether world, or high as the sky!" 12 But Ahaz answered, "I will not ask! I will not tempt the LORD!" 13 Then he said: "Listen, O house of David! Is it not enough for you to weary men, must you also weary my God? 14 Therefore the LORD himself will give you this sign: the virgin shall be with child, and bear a son, and shall name him Emmanuel."
P S A L M
Psalm 40:7-8, 8-9, 10, 11

R: Here am I Lord; I come to do your will.

6 [7] Sacrifice or offering you wished not, but ears open to obedience you gave me. Holocausts or sin-offerings you sought not; 7 [8] then said I, "Behold I come. (R) In the written scroll it is prescribed for me. 8 [9] To do your will, O my God, is my delight, and your law is within my heart!" (R) 9 [10] I announced your justice in the vast assembly; I did not restrain my lips, as you, O LORD, know. (R) 10 [11] Your justice I kept not hid within my heart; your faithfulness and your salvation I have spoken of; I have made no secret of your kindness and your truth in the vast assembly. (R)
2nd READING
Hebrews 10:4-10

Obedience is far better than holocaust or sacrifice because true obedience comes from the heart and indicates that the work of salvation is in progress. It must have been difficult for the Jews to fully understand this given their focus on blood sacrifices in the Temple. In just the same way it can be difficult for us to accept that God offers us salvation as a free gift given our focus on earning respect and what we have. Let us pray for the grace to vercome our pride and arrogance of thinking that we could be able to save ourselves through our own actions.

4 It is impossible that the blood of bulls and goats take away sins. 5 For this reason, when he came into the world, he said: "Sacrifice and offering you did not desire, but a body you prepared for me; 6 holocausts and sin offerings you took no delight in. 7 Then I said, 'As is written of me in the scroll, behold, I come to do your will, O God.'" 8 First he says, "Sacrifices and offerings, holocausts and sin offerings, you neither desired nor delighted in." These are offered according to the law. 9 Then he says, "Behold, I come to do your will." He takes away the first to establish the second. 10 By this "will," we have been consecrated through the offering of the body of Jesus Christ once for all.
G O S P E L
Luke 1:26-38

Mary is probably the best scriptural example of complete obedience. Other figures, David, Abraham, Moses etc, all have their moments of disobedience. Mary, however, is a picture of perfect surrender to God in every aspect of the meaning of the Word. Let us look to her life and seek to imitate her obedience and surrender as this will put us firmly on the path to eternal life.

26 The angel Gabriel was sent from God to a town of Galilee called Nazareth, 27 to a virgin betrothed to a man named Joseph, of the house of David, and the virgin's name was Mary. 28 And coming to her, he said, "Hail, favored one! The Lord is with you." 29 But she was greatly troubled at what was said and pondered what sort of greeting this might be. 30 Then the angel said to her, "Do not be afraid, Mary, for you have found favor with God. 31 Behold, you will conceive in your womb and bear a son, and you shall name him Jesus. 32 He will be great and will be called Son of the Most High, and the Lord God will give him the throne of David his father, 33 and he will rule over the house of Jacob forever, and of his kingdom there will be no end." 34 But Mary said to the angel, "How can this be, since I have no relations with a man?" 35 And the angel said to her in reply, "The Holy Spirit will come upon you, and the power of the Most High will overshadow you. Therefore the child to be born will be called holy, the Son of God. 36 And behold, Elizabeth, your relative, has also conceived a son in her old age, and this is the sixth month for her who was called barren; 37 for nothing will be impossible for God." 38 Mary said, "Behold, I am the handmaid of the Lord. May it be done to me according to your word." Then the angel departed from her.
my reflections
think: Obedience is far better than holocaust or sacrifice because true obedience comes from the heart and indicates that the work of salvation is in progress.

________________________________________________________
_________________________________________________________
God's special verse/thought for me today________________
_________________________________________________________

T O D A Y ' S BLESSING LIST
Thank You Lord for: ____________________________________
_______________________________________________________
READ THE BIBLE IN ONE YEAR 1 Kings 7-8

GETTING TO KNOW THE SAINTS
Saint Matilda

Saint Matilda, born during the late ninth century, was the daughter of a German count. She was betrothed to a nobleman named Henry. When Henry became king, Matilda lived a simple lifestyle. The new queen devoted her time in daily prayer. She comforted and cared for the sick, helped prisoners, and reached out to those in need.
King Henry loved his wife very much. He allowed her to use the treasures of the kingdom for her charities. After twentythree years of marriage, the King died in 936. Saint Matilda grieved for her loss. Thus, she decided to live the rest of her life for God and in practice of charity and penance. To express her sincerity, the Queen gave the jewels she was wearing to the priest who celebrated mass for the soul of King Henry.
One mistake the Queen committed was when she favored her son Henry more than her son Otto in their struggle to succeed the throne. She was repentant. In consequence, Matilda whole-heartedly accepted the sufferings that came her way.

Saint Matilda died in 968. Her body was buried beside her husband.

http://www.daughtersofstpaul.com/saintday/m3.html

Saint Julian of Antioch

Julian of Antioch, or Julian of Anazarbus, was born during the early 4th century in Anazarbus, Cilicia. Julian served as a senatorial rank under Diocletian. He was one of the Christians who suffered under his persecution. According to reports, the saint was subjected to brutal punishments. For the entire year, he was paraded daily. And to end the torture, Julian was sewn up in a sack half-filled with scorpions and vipers, and was thrown into the sea to drown. Antioch claimed that the remains of the saint were recovered and enshrined in the city s basilica.

http://www.saintpatrickdc.org/ss/0316.htm
HEAVEN AVAILABLE AGAIN
Today, we commemorate the beginning of another chapter in the story of humanity—the moment when heaven was again made available to man. In the sixth month the angel Gabriel was sent from God to a city of Galilee named Nazareth, to a virgin betrothed
to a man whose name was Joseph, of the house of David; and the virgin's name was Mary. Thus the story begins. Now it goes on to say that after hearing the wonderful message of the angel, Mary allowed it to be done to her according to God's word. Now man's fate has been changed, the Redeemer has been made one like us and was conceived in the womb of Mary to eventually bring to completion the plan of the Father for humanity.
I just cannot imagine how elated Mary must have been at being chosen to receive such a wonderful privilege from God. That singular grace surely strengthened her faith in the benevolence of God—a lowly servant like her has been chosen to become a major player in man's salvation history. Her constant communion with God and her life of perfect fidelity to His will truly made her life an exemplar in Christian living.
But Mary's faith was put to test several times. The angel said that the Son that she would bear would be called the Son of the Most High. But that Son was born in a cave and was laid in a manger. The angel said that the Lord God would give to him the throne of his father David but he worked most of his life in a lowly village as a carpenter. The angel said that he would reign over the house of Jacob for ever but he was raised not on a magnificent and royal throne but on the cross of humiliation. Surely Mary struggled with all these realities that she had come to witness in her Son. But in all these she never wavered in her faith. She still believed in the words that the angel gave her and held on to them until the very last minute, even when her Son was laid on her lap after being brought down from the cross.
Life gives us a lot of things that will surely shatter our faith. But we need to know that our Blessed Mother has been through all those experiences even before us. She held on and did not flinch a bit. So must we do the same if we are to expect the same justification that Mary received in the hands of God. She has been called blessed by all generations then, indeed until now and forever. Fr. Sandy V. E.

REFLECTION QUESTION: When things don't go your way, do you persevere?

We look to Jesus and to Mary as examples, Lord, of endurance. Thank You for
giving them to us.

St. Margaret of Clitherow, pray for us.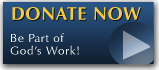 The FEAST is one of the happiest places on earth.

Click Here to find a Feast near you!
KERYGMA TV! is BACK
KERYGMA TV is on a new time slot and new channel Sundays 8 a.m. at IBC 13
Need Counseling? No Landline?
Now, you can use your mobile phone to call a friend for counseling at 09228407031. Or you may call our landlines 7266728, 7264709, 7259999 Mon-Fri 24-hrs, Sat 6am-5pm, Sun 6am-10am
BO BLOGS!
Go to Bo's Official Site and read his almost daily blog! Its not news, but thoughts and musings of Bo Sanchez. Get to know Bo in a more personal way --and find out what it means to live the life of a preacher. You get to enrich your faith as well.
DONATION
Remember to always donate your "first fruits"-not the last. Click on the "Donation" Box under the members menu - and you'll even see links to the nearest branches of the Banks where you can deposit.