READINGS for 2007-03-25
STARTING OVER
Remember not the events of the past, the things of long ago, consider not. See, I am doing something new! – Isaiah 43:18-19

Starting over is never easy. Picking up the pieces after it seems your heart and life have fallen apart is one of the most difficult things you have to do. Because this path is strewn with many bumps and turns, many of us become trapped in the past. Burdened with the baggage of what we have done, or what has happened to us – we live carrying so much hurt, anger and guilt with us. We get caught in a vicious cycle of unforgiveness — of not forgiving other people, and at times, not forgiving ourselves. These are the very things that stop us from truly moving on.
Today, God's words bring an eternal message of love and hope. God's love is bigger than our past. The Lord sees beyond our mistakes and our pain. He uses everything in our lives — our lights and our shadows – to create something new and wonderful.
I have realized that sometimes, the Lord allows us to be broken so that He can love us more. If our lives were perfect, there would be nothing to restore, and there would be less room in our hearts for God. In the calm after the storm, the Lord takes us by the hand, and shows us, "Look at what I have created!" And we smile, because what He has made is true and beautiful. Cotics C.
REFLECTION:
What about your past have you not forgiven? Let the Lord heal you.

Lord, heal me and embrace everything about me. Help me see that my past does not define me. Let me see that Your love will embrace and restore all that is broken in me.
1st READING
Isaiah 43:16-21

We must always be ready to embrace something new if that is what the Spirit of God begins to do with us. There can be a certain safeness and comfort in doing the things that have been done before, however, how will the Church be able to keep addressing the ever-changing needs of the world if we, the People of God, are not open to presenting the Gospel message in ever new and vital ways? Jesus etablished a new covenant with God's People. The Spirit of God renews the Church through different ages. Let us pray for the grace to be instruments of newness and renewal as we seek to serve the Lord.

16 Thus says the LORD, who opens a way in the sea and a path in the mighty waters, 17 who leads out chariots and horsemen, a powerful army, till they lie prostrate together, never to rise, snuffed out and quenched like a wick. 18 Remember not the events of the past, the things of long ago consider not; 19 see, I am doing something new! Now it springs forth, do you not perceive it? In the desert I make a way, in the wasteland, rivers. 20 Wild beasts honor me, jackals and ostriches, for I put water in the desert and rivers in the wasteland for my chosen people to drink, 21 the people whom I formed for myself, that they might announce my praise.
P S A L M

Psalm 126:1-2, 2-3, 4-5, 6

R: The Lord has done great things for us; we are filled with joy.

1 When the LORD brought back the captives of Zion, we were like men dreaming. 2 Then our mouth was filled with laughter, and our tongue with rejoicing. (R) Then they said among the nations, "The LORD has done great things for them." 3 The LORD has done great things for us; we are glad indeed. (R) 4 Restore our fortunes, O LORD, like the torrents in the southern desert. 5 Those that sow in tears shall reap rejoicing. (R) 6 Although they go forth weeping, carrying the seed to be sown, they shall come back rejoicing, carrying their sheaves. (R)
2nd READING
Philippians 3:8-14

Paul recognizes that he has given his life in the service of something that lacks the fullness of the truth. He did so in good conscience and thus we cast no blame upon him. However, now that he has experienced the Risen Lord in his life he knows that he must live for a new reality, the Gospel of salvation through Jesus Christ. This is not to say that his early life is wasted, what we all have to be alert to is that we can be misled or misguided at times and thus be willing to admit our mistakes and change. This is the essence of conversion.

8 More than that, I even consider everything as a loss because of the supreme good of knowing Christ Jesus my Lord. For his sake I have accepted the loss of all things and I consider them so much rubbish, that I may gain Christ 9 and be found in him, not having any righteousness of my own based on the law but that which comes through faith in Christ, the righteousness from God, depending on faith 10 to know him and the power of his resurrection and [the] sharing of his sufferings by being conformed to his death, 11 if somehow I may attain the resurrection from the dead. 12 It is not that I have already taken hold of it or have already attained perfect maturity, but I continue my pursuit in hope that I may possess it, since I have indeed been taken possession of by Christ [Jesus]. 13 Brothers, I for my part do not consider myself to have taken possession. Just one thing: forgetting what lies behind but straining forward to what lies ahead, 14 I continue my pursuit toward the goal, the prize of God's upward calling, in Christ Jesus.
G O S P E L
John 8:1-11

None of us is in a position to stand in judgment over one another. No one casts a stone at the woman caught in adultery, as they are all equally guilty of sin, as are we. The question that awaits an answer in regards to today's Gospel is whether or not we will have the courage to address the sin in our lives and undergo the conversion necessary to grow in holiness. This is not an easy task as it requires deep humility and a willingness to be taught and not just think that we know it all already.

1 Everyone went home while Jesus went to the Mount of Olives. 2 but Early in the morning he arrived again in the temple area, and all the people started coming to him, and he sat down and taught them. 3 Then the scribes and the Pharisees brought a woman who had been caught in adultery and made her stand in the middle. 4 They said to him, "Teacher, this woman was caught in the very act of committing adultery. 5 Now in the law, Moses commanded us to stone such women. So what do you say?" 6 They said this to test him, so that they could have some charge to bring against him. Jesus bent down and began to write on the ground with his finger. 7 But when they continued asking him, he straightened up and said to them, "Let the one among you who is without sin be the first to throw a stone at her." 8 Again he bent down and wrote on the ground. 9 And in response, they went away one by one, beginning with the elders. So he was left alone with the woman before him. 10 Then Jesus straightened up and said to her, "Woman, where are they? Has no one condemned you?" 11 She replied, "No one, sir." Then Jesus said, "Neither do I condemn you. Go, [and] from now on do not sin any more."
my reflections
think: Let us pray for the grace to be instruments of newness and renewal as we seek to serve the Lord.

________________________________________________________
_________________________________________________________
God's special verse/thought for me today________________
_________________________________________________________

T O D A Y ' S BLESSING LIST
Thank You Lord for: ____________________________________
_______________________________________________________
READ THE BIBLE IN ONE YEAR 1 Kings 4-6
SABBATH PAUSE
My weekly time with God
THANK YOU LIST
Things to be grateful for from the past week
________________________________________________________________
________________________________________________________________
_________________________________________________________________
SPECIAL NEEDS
Things to ask God for in the coming week
________________________________________________________________
_________________________________________________________________
________________________________________________________________
HIDDEN TREASURE
Most important word God told me this week
________________________________________________________________
_________________________________________________________________
_________________________________________________________________
CRYING FOR BLOOD
The woman was in the middle of the conflict between Jesus and the angry crowd led by the scribes and Pharisees. But Jesus kept his cool. He knew better than to act on impulse and ride on the emotions of the highly agitated crowd. He wrote something on the ground. Then as He raised His head he uttered his stance: "Let him who is without sin among you be the first to throw a stone at her." Then everyone left, clearly embarrassed by their sinful intent.
When heinous crimes became quite a national fare years back, people demanded capital punishment, saying that such measure could bring down the spate of felonies committed against innocent citizens. While studies show otherwise, people still insisted on it saying that that measure alone could truly serve justice to the victims. The State gave in even for only a time. It listened to the people's clamor even if the Church insisted on its pro-life stand.
There is so much to learn from today's Gospel. William Barclay writes that for the scribes and the Pharisees "authority was characteristically critical, censorious and condemnatory." To be Pharisaic today thus also means to act with condemnation. This should really speak to the authorities and lawmakers of today for there are still those who regard their position of authority "as giving them the right to condemn" and the duty to take away the life of the condemned. I find it difficult to accept that the State sees itself as having the authority to give and take away life. For is it not God alone who has the right to do that? As Jesus has shown us today, true authority should be founded on sympathy. Look where such kind of authority brought the sinful woman—to repentance, and surely, eventually, to a reformed life!
I really sometimes wonder why some people cry for blood? It would have been much easier to accept if calls for death were made in an atheist society, but in a predominantly Christian country like ours? If we really call ourselves Christians, we should take our cue from Christ. Let us look at ourselves and, even before we demand for justice, examine if we are without sin. For if we will insist on what we call justice and God takes His cue from us and He Himself exacts it, who among us can really stand blameless in His sight? Fr. Sandy V. E.

REFLECTION QUESTION: Let us look at ourselves and, even before we demand for justice, examine if we are without sin.

Your blood has saved us, Lord. Teach us to no longer cry for more blood and instead to forgive.

St. Dula, virgin martyr, pray for us.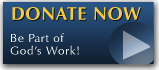 The FEAST is one of the happiest places on earth.

Click Here to find a Feast near you!
KERYGMA TV! is BACK
KERYGMA TV is on a new time slot and new channel Sundays 8 a.m. at IBC 13
Need Counseling? No Landline?
Now, you can use your mobile phone to call a friend for counseling at 09228407031. Or you may call our landlines 7266728, 7264709, 7259999 Mon-Fri 24-hrs, Sat 6am-5pm, Sun 6am-10am
BO BLOGS!
Go to Bo's Official Site and read his almost daily blog! Its not news, but thoughts and musings of Bo Sanchez. Get to know Bo in a more personal way --and find out what it means to live the life of a preacher. You get to enrich your faith as well.
DONATION
Remember to always donate your "first fruits"-not the last. Click on the "Donation" Box under the members menu - and you'll even see links to the nearest branches of the Banks where you can deposit.