READINGS for 2007-03-23
TOWN FIESTAS
After his brother had gone to the festival, Jesus also went; however, he did not go openly but secretly. – John 7:10

Every fiesta, we invite friends, classmates and officemates to our house. We adorn our house and prepare sumptuous dishes. Laughter and music fill the air for sure.
But we tend to forget to nourish our spirit during fiestas.
The reason why we celebrate feasts of the saints is to thank God for them. Also, the church encourages us to emulate the lives of those saints so we can experience a piece of heaven here on earth.
Next time we celebrate our town fiesta, let's invite the less fortunate ones, the street children or our poor neighbors. Eat, talk and laugh with them. When we do this, I know Jesus enters our homes secretly. RosAnn J.
REFLECTION:
As we celebrate Feast Days, we forget the One we should be remembering. Let's do better from now on.

Thank You, Lord, for giving us examples to emulate.
1st READING
Wisdom 2:1, 12-22

We live at times in a godless world. There are many people who no longer believe in God in a way that it affects their lives and governs their actions. Many people have become consumed with the power of man to manipulate his environment and no longer see the need for God to fill in the gaps of his knowledge in the way the world runs. This is both sad and dangerous as it means we are slowly moving into areas of science that we would be better to leave alone. Cloning and the toying with life's beginnings is an example to point.

1 The wicked said among themselves, thinking not aright: 12 "Let us beset the just one, because he is obnoxious to us; he sets himself against our doings, reproaches us for transgressions of the law and charges us with violations of our training. 13 He professes to have knowledge of God and styles himself a child of the LORD. 14 To us he is the censure of our thoughts; merely to see him is a hardship for us, 15 because his life is not like other men's, and different are his ways. 16 He judges us debased; he holds aloof from our paths as from things impure. He calls blest the destiny of the just and boasts that God is his Father. 17 Let us see whether his words be true; let us find out what will happen to him. 18 For if the just one be the Son of God, he will defend him and deliver him from the hand of his foes. 19 With revilement and torture let us put him to the test that we may have proof of his gentleness and try his patience. 20 Let us condemn him to a shameful death; for according to his own words, God will take care of him." 21 These were their thoughts, but they erred; for their wickedness blinded them, 22 and they knew not the hidden counsels of God; neither did they count on a recompense of holiness nor discern the innocent souls' reward.
P S A L M

Psalm 34:17-18, 19-20, 21, 23

R: The Lord is close to the brokenhearted.

16 [17] The LORD confronts the evildoers, to destroy remembrance of them from the earth. 17 [18] When the just cry out, the LORD hears them, and from all their distress he rescues them. (R) 18 [19] The LORD is close to the broken hearted; and those who are crushed in spirit he saves. 19 [20] Many are the troubles of the just man, but out of them all the LORD delivers him. (R) 20 [21] He watches over all his bones; not one of them shall be broken. 22 [23] The LORD redeems the lives of his servants; no one incurs guilt who takes refuge in him. (R)
G O S P E L
John 7:1-2, 10, 25-30

There was a tradition that the origins of the Messiah would be somewhat mysterious. The Jewish leaders thought Jesus was not the Messiah because they knew His family origins. Here Jesus tells them that this is not the whole story and there is an element of His origins that is hidden from them as they are blinded by their lack of faith in His miracles and preaching. We do not and cannot know everything there is to know about Jesus. This is simply the result of His being divine and we are not divine. This lack of knowledge however, never needs to be a hindrance to our faith.

1 After this, Jesus moved about within Galilee; but he did not wish to travel in Judea, because the Jews were trying to kill him. 2 But the Jewish feast of Tabernacles was near. 10 But when his brothers had gone up to the feast, he himself also went up, not openly but [as it were] in secret. 25 So some of the inhabitants of Jerusalem said, "Is he not the one they are trying to kill? 26 And look, he is speaking openly and they say nothing to him. Could the authorities have realized that he is the Messiah? 27 But we know where he is from. When the Messiah comes, no one will know where he is from." 28 So Jesus cried out in the temple area as he was teaching and said, "You know me and also know where I am from. Yet I did not come on my own, but the one who sent me, whom you do not know, is true. 29 I know him, because I am from him, and he sent me." 30 So they tried to arrest him, but no one laid a hand upon him, because his hour had not yet come.
my reflections
think: Many people have become consumed with the power of man to manipulate his environment and no longer see the need for God to fill in the gaps of his knowledge in the way the world runs.

_______________________________________________________
_________________________________________________________
God's special verse/thought for me today________________
_________________________________________________________

T O D A Y ' S BLESSING LIST
Thank You Lord for: ____________________________________
_______________________________________________________
READ THE BIBLE IN ONE YEAR 2 Samuel 23-24
STILL MUCH WORK
Fr. Walter Ciszek, in his book He Leadeth Me, tells of his experience inside the Siberian work camps, where he was incarcerated together with hundreds of others during the Second World War.
He says he has seen prisoners deprive their bodies of needed sleep in order to get up before the rising bell for a secret Mass. He knew that they would be severely punished if they were discovered doing so.
It was difficult to have many prisoners in attendance in one cramped space, so he would consecrate extra bread and distribute Communion to the other prisoners when he could. Sometimes that meant he would only see them when they returned to the barracks at night before dinner. Fr. Ciszek knew pretty well the hostility and danger he and his companions were facing, but that did not stop him and all others with him from living out their faith through the celebration of the Eucharist—much like the experience of Jesus during his time.
The people knew that the authorities were hostile to Jesus, hence their comment: "Is not this the man whom they seek to kill? And here he is, speaking openly, and they say nothing to him!" Jesus knew just as well that there were forces out to harm him. But that did not stop him from going in crowded places and teaching the crowds about the Kingdom of God. Hence, people were astonished to see his courage in defying the authorities.
This world is yet to be conquered by Christianity. Only 32.79% of the entire world population profess faith in Christ (cf World Atlas). There is still so much work to be done. It would surely do us a lot of good if there were more people really willing to witness to their faith even if it meant facing all the antagonism against it. We need people who are willing to tell their friends about Christ, even if they find it corny. We need people who are willing to share their experiences of Christ even if the world considers it insignificant.Fr. Sandy V. E.

REFLECTION QUESTION: How willing are you to die for your faith?

Your Spirit is bold, not timid. Live in me, Lord.

St. Benedict of Campania, hermit, pray for us.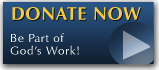 The FEAST is one of the happiest places on earth.

Click Here to find a Feast near you!
KERYGMA TV! is BACK
KERYGMA TV is on a new time slot and new channel Sundays 8 a.m. at IBC 13
Need Counseling? No Landline?
Now, you can use your mobile phone to call a friend for counseling at 09228407031. Or you may call our landlines 7266728, 7264709, 7259999 Mon-Fri 24-hrs, Sat 6am-5pm, Sun 6am-10am
BO BLOGS!
Go to Bo's Official Site and read his almost daily blog! Its not news, but thoughts and musings of Bo Sanchez. Get to know Bo in a more personal way --and find out what it means to live the life of a preacher. You get to enrich your faith as well.
DONATION
Remember to always donate your "first fruits"-not the last. Click on the "Donation" Box under the members menu - and you'll even see links to the nearest branches of the Banks where you can deposit.