READINGS for 2007-03-21
NEVER FORGET
Can a mother forget her infant, be without tenderness for the child of her womb? Even should she forget, I will never forget you. – Isaiah 49:15

With all the things a mom has to do, she's bound to forget something. Yes, even her child. I've heard stories of moms who forgot to pick up their kids from school, left them behind at a mall, missed their graduation, overlooked preparing food for them and many other amusing tales.
I've had my share of those from my own mom. But I never thought it would ever come to the point that she'd actually forget who I was. You see, my mom has Alzheimer's disease. As her illness progressed, she went from forgetting what I had just said to where I was, to what I did and finally to who I was.
"You're my daughter?" she once asked me incredulously. When I said yes, she replied, "Oww?"
Now she has forgotten even the basic things like how to speak, to go to the bathroom and to go up the stairs.
It's hard to imagine a mother forgetting her child. Yet it happened to me. Now imagine what it means when the Lord says He will never forget us. He remembers to fulfill His promises.
He remembers to bless us and provide for us.
He remembers to protect us.
He never forgets. Rissa S.
REFLECTION:
Do you believe without a doubt that God fulfills whatever He says?

Holy Spirit, remind me always of God's promises to me.
1st READING
Isaiah 49:8-15

Isaiah rejoices that God has not and will not abandon His people. Even though there are times that our sins take us far from God, He is always there. This is what our faith exists for to tell us. When we find it difficult to believe, that is when we should turn to our neighbor, our brother or sister in faith, and ask them to help us believe. Sometimes the best we can do is trust in the faith of someone else. This may not be the perfect answer to our problems, but it is certainly better than falling into despair.

8 Thus says the LORD, "In a time of favor I answer you, on the day of salvation I help you, to restore the land and allot the desolate heritages, 9 saying to the prisoners: Come out! To those in darkness. Show yourselves! Along the ways they shall find pasture, on every bare height shall their pastures be. 10 They shall not hunger or thirst, nor shall the scorching wind or the sun strike them; for he who pities them leads them and guides them beside springs of water. 11 I will cut a road through all my mountains, and make my highways level. 12 See, some shall come from afar, others from the north and the west, and some from the land of Syene. 13 Sing out, O heavens, and rejoice, O earth, break forth into song, you mountains. For the LORD comforts his people and shows mercy to his afflicted. 14 But Zion said, 'The LORD has forsaken me; my Lord has forgotten me.' 15 Can a mother forget her infant, be without tenderness for the child of her
womb? Even should she forget, I will never forget you."
P S A L M

Psalm 145:8-9, 13-14, 17-18

R: The Lord is gracious and merciful.

8 The LORD is gracious and merciful, slow to anger and of great kindness. 9 The LORD is good to all and compassionate toward all his works. (R) 13 The LORD is faithful in all his words and holy in all his works. 14 The LORD lifts up all who are falling and raises up all who are bowed down. (R) 17 The LORD is just in all his ways and holy in all his works. 18 The LORD is near to all who call upon him, to all who call upon him in truth.
G O S P E L
John 5:17-30

The Fatherhood and Sonship in God is different from that which we know as human beings. It has to be as there is no wife of God or eternal mother of Jesus. Thus when we speak of God as Father and Jesus as Son of God we are also speaking of a mystery that we do not fully understand. The titles help us to understand something of their relationship, but they can never exhaust the understanding of this reality. The challenge for us is not so much to understand it, but to live our relationships with Father and Son.
17 Jesus answered them, "My Father is at work until now, so I am at work." 18 For this reason the Jews tried all the more to kill him, because he not only broke the Sabbath but he also called God his own Father, making himself equal to God. 19 Jesus answered and said to them, "Amen, amen, I say to you, a Son cannot do anything on his own, but only what he sees his Father doing; for what he does, his son will do also." 20 For the Father loves his Son and shows him everything that he himself does, and he will show him greater works than these, so that you may be amazed. 21 For just as the Father raises the dead and gives life, so also does the Son give life to whomever he wishes. 22 Nor does the Father judge anyone, but he has given all judgment to his Son, 23 so that all may honor the Son just as they honor the Father. Whoever does not honor the Son does not honor the Father who sent him. 24 Amen, amen, I say to you, whoever hears my Word and believes in the one who sent me has eternal life and will not come to condemnation, but has passed from death to life. 25 Amen, amen, I say to you, the hour is coming and is now here when the dead will hear the voice of the Son of God, and those who hear will live. 26 For just as the Father has life in himself, so also he gave to his Son the possession of life in himself. 27 And he gave him power to exercise judgment, because he is the Son of Man. 28 Do not be amazed at this, because the hour is coming in which all who are in the tombs will hear his voice 29 and will come out, those who have done good deeds to the resurrection of life, but those who have done wicked deeds to the resurrection of condemnation. 30 I cannot do anything on my own; I judge as I hear, and my judgment is just, because I do not seek my own will but the will of the one who sent me."
my reflections
think: Even though there are times that our sins take us far from God, He is always there.
________________________________________________________
_________________________________________________________
God's special verse/thought for me today________________
_________________________________________________________

T O D A Y ' S BLESSING LIST
Thank You Lord for: ____________________________________
_______________________________________________________
READ THE BIBLE IN ONE YEAR 2 Samuel 17-19
GETTING TO KNOW THE SAINTS
Saint Teresa Margaret Redi

Anna Maria Redi, more popularly known as Saint Teresa Margaret Redi, was of Tuscan nobility. She was the daughter of Count Ignatius and Camilla Billeti. The young Anna Maria grew up with the Benedictine nuns of Santa Apollonia in Florence.

In September 1763, Anna Maria distinctly heard the invitation of Teresa of Jesus to become a Carmelite. She entered the Discalced Carmelite on September 1, 1764, adopting the name Teresa Margaret of the Sacred Heart. She exuded the perfect conventual life, with the motto To suffer, to love, to be silent.

On the night of March 6, 1770, Teresa Margaret experienced violent pains. And immediately the day after, the nun at a young age of 22 surrendered her life to her Creator. Teresa Margaret Redi was beatified in 1929 and was canonized on March 19, 1934 by Pope Pius XI.

http://www.saintpatrickdc.org/ss/0311.htm

http://www.catholic-forum.com/saints/saintt50.htm
Saint Euphrasia

Saint Euphrasia was of Roman nobility in the fifth century. Her father Antigonus was senator of Constantinople and relative of the emperor. Antigonus died when Euphrasia was only a year old, the emperor looked after her and her mother.
At age seven, Euphrasia and her mother moved to Egypt where they resided in a house near a convent of nuns. She was fascinated with the nuns and wanted to enter the convent herself; thus, soon after, she was entrusted to the care of the abbess.
When her mother died, the emperor reminded Euphrasia that she was betrothed to a rich young senator. The girl gently refused. She wrote a letter to the emperor, requesting that the world forget about her. She wanted the family s riches to be given to the poor. She wanted all debts to her cancelled and all their slaves to be set free. The emperor was deeply touched; he agreed to her plea.
Saint Euphrasia lived the rest of her life in service as a nun until the Lord took her in 420.

http://www.daughtersofstpaul.com/saintday/m3.htm

www.stfrancisenid.com/.../13%20Saint%20Euphrasia.htm
THE POWER OF SIMPLE GESTURES
I was saying Mass in the Cathedral of Antipolo one Sunday morning when someone from the congregation just waved at me and acted as if she really knew me. I pretended not to notice her so as not to be distracted from the celebration of the Eucharist. But she was just too persistent to be simply ignored. She went up the sanctuary and approached me saying, "Father, you presided over the Funeral Mass for my departed father three years ago." I told her, "Oh, okay. Let's talk after the Mass."
At the sacristy she really displayed her excitement to see me. Honestly I could no longer remember her face but she was really very sure she knew me. Then she started telling me, "Father, you know, I was so devastated when my father died three years ago. My husband had just left me. I was laid off from work. And my three children were about to enroll in school. My father was my only source of help. I mean he was always there for me whenever I needed him. So when he died leaving me alone to fend for myself, I thought it should be over for me as well. I thought of killing myself. But something happened during the service for my departed father that really hit me. You approached me and just comforted me with some words which were unintelligible then. And I was changed ever since. Now I have fully recovered. One of my sons has already finished college and now he helps me out in the family's finances.
I just want to say, thank you." Then she left, leaving me speechless. I guess I have underestimated the power of simple gestures to work in other people's life. I mean, it was not even my homily which made an impact on her. Nor the "unintelligible" words for they didn't even impress her. It was the simple gesture of being with her during those very difficult moments.
God continues to work wonders in this world, and He does them through us. So never underestimate the power of simple things that you are able to do for others—a smile at someone you come across on the way home, a handshake with someone at Mass, a pat on the back of someone for a job well-done, a compliment, a glass of water for someone who is thirsty. For all we know, we may be saving lives already. Fr. Sandy V. E.

REFLECTION QUESTION: Do we allow ourselves to just be present for someone?

You are never far away, I know, Lord. Thank You for Your Presence.

St. Birillus, bishop, pray for us.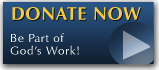 The FEAST is one of the happiest places on earth.

Click Here to find a Feast near you!
KERYGMA TV! is BACK
KERYGMA TV is on a new time slot and new channel Sundays 8 a.m. at IBC 13
Need Counseling? No Landline?
Now, you can use your mobile phone to call a friend for counseling at 09228407031. Or you may call our landlines 7266728, 7264709, 7259999 Mon-Fri 24-hrs, Sat 6am-5pm, Sun 6am-10am
BO BLOGS!
Go to Bo's Official Site and read his almost daily blog! Its not news, but thoughts and musings of Bo Sanchez. Get to know Bo in a more personal way --and find out what it means to live the life of a preacher. You get to enrich your faith as well.
DONATION
Remember to always donate your "first fruits"-not the last. Click on the "Donation" Box under the members menu - and you'll even see links to the nearest branches of the Banks where you can deposit.