READINGS for 2007-03-20
SPIRITUAL DIET
"Look, you are well; do not sin anymore, so that nothing worse may happen to you." – John 5:14

"Did you stick to the diet I prescribed for you?" the doctor asks his patient.
"Yes, doc," the patient replies.
"But your medical test result says otherwise."
"But doc, a little of something won't hurt, right?" the patient reasons out.
There are things in this world that are very appealing and irresistible, even if we know they will not do us any good. We presume that we are in control when in fact we are in a wavering position.
Sin has resulting implications, and these can stretch out in many ways. If left unattended, we may find ourselves enslaved by the lures of the devil. It is by conscious effort that we avoid sin. It is not enough to try not to sin; we should do everything in our power to avoid it and turn away from it the farthest that we can.
A wise person avoids life-threatening situations at any cost. A person who loves the Lord strives to live a life filled with spiritual nourishments and without blemishes of Satan's baits. Jane G.
REFLECTION:
How many times have we gone to confession and recount the same sin over and over again?
Dear Lord, be with me in the midst of temptation, and grant me the courage I need to resist it.
1st READING
Ezekiel 47:1-9, 12

The Water coming from the temple reminds us of the grace that flows from God to His people – a grace that gives life and makes us whole. Water is an essential ingredient in the recipe for life. Without water there would be no life on earth as we know it. This is why the scientists get so interested when they think they have found evidence of water elsewhere in the solar system. Perhaps life like ours developed there at some time or could do so in the future?

1 Then he brought me back to the entrance of the temple, and I saw water flowing out from beneath the threshold of the temple toward the east, for the facade of the temple was toward the east; the water flowed down from the southern side of the temple, south of the altar. 2 He led me outside by the north gate, and around to the outer gate facing the east, where I saw water trickling from the southern side. 3 Then when he had walked off to the east with a measuring cord in his hand, he measured off a thousand cubits and had me wade through the water, which was ankle-deep. 4 He measured off another thousand and once more had me wade through the water, which was now knee-deep. Again he measured off a thousand and had me wade; the water was up to my waist. 5 Once more he measured off a thousand, but there was now a river through which I could not wade; for the water had risen so high it had become a river that could not be crossed except by swimming. 6 He asked me, "Have you seen this, son of man?" Then he brought me to the bank of the river, where he had me sit. 7 Along the bank of the river I saw very many trees on both sides. 8 He said to me, "This water flows into the eastern district down upon the Arabah, and empties into the sea, the salt waters, which it makes fresh. 9 Wherever the river flows, every sort of living creature that can multiply shall live, and there shall be abundant fish, for wherever this water comes the sea shall be made fresh. 12 Along both banks of the river, fruit trees of every kind shall grow; their leaves shall not fade, nor their fruit fail. Every month they shall bear fresh fruit, for they shall be watered by the flow from the sanctuary. Their fruit shall serve for food, and their leaves for medicine."
P S A L M

Psalm 46:2-3, 5-6, 8-9

R: The Lord of hosts is with us; our stronghold is the God of Jacob.

1 [2] God is our refuge and our strength, an ever-present help in distress. 2 [3] Therefore we fear not, though the earth be shaken and mountains plunge into the depths of the sea. (R) 4 [5] There is a stream whose runlets gladden the city of God, the holy dwelling of the Most High. 5 [6] God is in its midst, it shall not be disturbed, God will help it at the break of dawn. (R) 7 [8] The LORD of hosts is with us; our stronghold is the God of Jacob. 8 [9] Come! Behold the deeds of the LORD, the astounding things he has wrought on earth. (R)
G O S P E L
John 5:1-3, 5-16

Continuing with the image of water, here we find Jesus healing a man who has sought redemption in the healing waters of a pool but has been unable to get into the water fast enough to be healed. These sorts of situations are dangerous to faith as they border on superstition. I do not know how factual the story is, but the greater truth conveyed here is that Jesus is the real source of healing and not a disturbance in a pool of water! God can and does use mysterious means to heal people, but ultimately it is through faith in His power that all healing comes.

1 After this, there was a feast of the Jews, and Jesus went up to Jerusalem. 2 Now there is in Jerusalem at the Sheep [Gate] a pool called in Hebrew "Bethesda," with five porticoes. 3 In these lay a large number of ill, blind, lame, and crippled. [4] 4 5 One man was there who had been ill for thirtyeight years. 6 When Jesus saw him lying there and knew that he had been ill for a long time, he said to him, "Do you want to be well?" 7 The sick man answered him, "Sir, I have no one to put me into the pool when the water is stirred up; while I am on my way, someone else gets down there before me." 8 Jesus said to him, "Rise, take up your mat, and walk." 9 Immediately the man became well, took up his mat, and walked. Now that day was a Sabbath. 10 So the Jews said to the man who was cured, "It is the Sabbath, and it is not lawful for you to carry your mat." 11 He answered them, "The man who made me well told me, 'Take up your mat and walk.'" 12 They asked him, "Who is the man who told you, 'Take it up and walk'?" 13 The man who was healed did not know who it was, for Jesus had slipped away, since there was a crowd there. 14 After this Jesus found him in the temple area and said to him, "Look, you are well; do not sin any more, so that nothing worse may happen to you." 15 The man went and told the Jews that Jesus was the one who had made him well. 16 Therefore, the Jews began to persecute Jesus because he did this on a Sabbath.

my reflections
think: God can and does use mysterious means to heal people, but ultimately it is through faith in His power that all healing comes.

________________________________________________________
________________________________________________________
God's special verse/thought for me today________________
________________________________________________________

T O D A Y ' S BLESSING LIST
Thank You Lord for: ____________________________________
_______________________________________________________
READ THE BIBLE IN ONE YEAR 2 Samuel 14-16
GETTING TO KNOW THE SAINTS
Saint Eulogius of Cordoba

Saint Eulogius, the patron of carpenters and coppersmiths, belonged to a senatorial family in Cordoba. He was well educated. He became priest then director of the Cordoba seminary.
In 850 A.D. during the Islamic persecutions, Saint Eulogius comforted and supported Christian martyrs and survivors. As a result, he was arrested several times. In one of his imprisonments, he wrote the Exhortation to Martyrdom, a tribute to the sacrifice of martyrs, which led to the profound and widespread fidelity of people to the Catholic faith.

In 858, the Archbishop of Toledo died and he was chosen to succeed the position. But before his consecration, St. Eulogius was arrested for defending St. Leocritia, a Saracen maiden, because she abandoned the Islamic faith for Catholicism.

Saint Eulogius was scourged and beheaded on March 11, 859 at Cordoba, Spain.

http://www.catholic-forum.com/saints/sainte20.htm

http://www.mail-archive.com/joynet@jesusyouth.org/msg07605.html
Saint Roderick

Saint Roderick, also known as Rodriguez, was born during the 9th century in Southern Spain. He was a Christian priest with two brothers, one an Islam and the other with no religion.

In a fight the latter two had, Roderick attempted to break the argument. Instead, the two beat him up and put him in coma. While lying unconscious, the Moslem brother announced to authorities that Roderick converted to Islam. Thus, when he awoke, Moslem authorities questioned him. Roderick denied the allegation; he claimed allegiance to Christ. As a result, the Moslems saw this as apostasy. They believed that the priest was just denying his new Islamic faith.

Roderick was therefore imprisoned for several months before he was martyred by beheading in 857.

http://www.catholic-forum.com/saints/saintr24.html
Saints Caius and Alexander

Saints Caius and Alexander were distinguished as opponents of the Montanists. They were martyred in 172 at Apamea, Phrygia under Emperor Marcus Aurelius.

http://www.saintpatrickdc.org/ss/0310.htm
MARTIN'S GARMENT
Fr. Munachi E. Ezeogu tells this story: There was a young soldier in the Roman army who went by the name of Martin. Mounted on his horse one day, he was accosted by a leper begging for alms. The sight and the stench of rotting flesh was so repulsive to the sensitivities of young Martin that his first instinct was to ride off on his horse. But something inside him made him walk up to the beggar. Since all he had was his military coat, he cut it in two and gave half to the leper while he wrapped himself with the other half. It was a very cold winter day. That night in his dream he saw Christ clothed in a half coat saying to the angels around his throne, "Martin has clothed me with his garment." This event was the turning point in the life of him who was to become St. Martin of Tours.
People's reactions to sick people vary. Perhaps for some, it depends on who the sick person is. If a family member or a friend is sick, some easily feel the need to do something for the patient—either by being with the person or by simply paying the person a visit. But when the sick person is not even an acquaintance, some are repulsed by the mere sight of them. Well maybe when they see them on TV, especially those with really dreadful illneses, this kind are moved with pity. But when they are in the same room breathing the same air, their stomachs turn upside down. If this disposition is true for you then I am sure you have nothing but admiration for those who really have the charism for helping people who are sick—doctors, nurses, social workers, church workers.
But the issue that most of us Christians face as regards this is not whether we have the charism to help the sick, but whether we have the heart to deal with anyone who is in need. When Jesus healed the blind man in today's Gospel, we were pretty sure it was not about whether He had the charism to do it or not. It was because He found in his heart the need to do something for someone in need. When St. Martin saw the leper, the humanity in Him made Him feel repulsed by the sight and stench of the person before him. But his heart made him bring out the Christian urge to charity.
Charisms are for a selected few who have been blessed with such, but charity is for everybody who calls himself Christian. Fr. Sandy V. E.

REFLECTION QUESTION: How charitable are we?

Make me more compassionate, moved not only from a distance but moved straight
toward those is need.

St. Benignus, abbot, pray for us.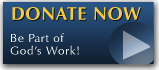 The FEAST is one of the happiest places on earth.

Click Here to find a Feast near you!
KERYGMA TV! is BACK
KERYGMA TV is on a new time slot and new channel Sundays 8 a.m. at IBC 13
Need Counseling? No Landline?
Now, you can use your mobile phone to call a friend for counseling at 09228407031. Or you may call our landlines 7266728, 7264709, 7259999 Mon-Fri 24-hrs, Sat 6am-5pm, Sun 6am-10am
BO BLOGS!
Go to Bo's Official Site and read his almost daily blog! Its not news, but thoughts and musings of Bo Sanchez. Get to know Bo in a more personal way --and find out what it means to live the life of a preacher. You get to enrich your faith as well.
DONATION
Remember to always donate your "first fruits"-not the last. Click on the "Donation" Box under the members menu - and you'll even see links to the nearest branches of the Banks where you can deposit.