READINGS for 2007-03-19
Solemnity of St. Joseph, Husband of Mary
RADICAL YES
"…he did as the angel of the Lord directed him." – Matthew 1:24

Sam (not his real name) volunteered in a ministry for prostitutes. Being the man that he was, as he got to know the heart of one of the women's problems, he saw her beauty in spite of her profession. He fell in love with her and eventually proposed.
And how could she refuse a man who loved her for what she was, in spite of her trade! They got married, now have kids, and serve as a missionary couple internationally for the transformation of women who fall into prostitution. Does it sound like a fairy tale? It's a true story. I met them when I did volunteer work for the prostitutes. A beautiful couple.
Joseph also gave his "radical yes" to Mary (of course her kind of person cannot compare with Sam's wife). He learned she was pregnant. And he knew the baby wasn't his! But upon the prompting of an angel, he decided to take her for his wife anyway.
Like Joseph and "Sam," there are times when we are called to go against the "judgmental norms" of society or our own prejudices because God has a plan in our lives. I believe the Lord sends us "angels" during those times to guide us so that we can be open to accept people in our lives who are unacceptable to society. Cristy G.
REFLECTION:
Can you be an angel and overlook prejudices?

You judge because You have the right to. Remind me, Lord, not to judge because I am not worthy.
1st READING
2 Samuel 7:4-5.12-14.16

It does not matter what life we are called to live for the Kingdom of God, it is only by His grace that we will be able to live it. Whether we are called to be the pope or one of the flock, a bishop or teacher in a secular school, a tradesman or a professional, the ultimate source of all that is needed to live these lives is the grace of God. Without God's grace we would all cease to exist.
4 But that night the LORD spoke to Nathan and said, 5 "Go, tell my servant David. 12 And when your time comes and you rest with your ancestors, I will raise up your heir after you, sprung from your loins, and I will make his kingdom firm. 13 It is he who shall build a house for my name. And I will make his royal throne firm forever. 14 I will be a father to
him, and he shall be a son to me. 16 Your house and your kingdom shall endure forever before me; your throne shall stand firm forever."
P S A L M

Psalm 89:2-3, 4-5, 27, 29

R: The son of David will live for ever.

1 [2] The promises of the LORD I will sing forever; through all generations my mouth will proclaim your faithfulness.2 [3] For you have said, "My kindness is established forever"; in heaven you have confirmed your faithfulness. (R) 3 [4] "I have made a covenant with my chosen one, I have sworn to David my servant: 4 [5] Forever will I confirm your posterity and establish your throne for all generations. (R) 26 [27] He shall say of me, "You are my father, my God, the rock, my savior!'' 28 [29] Forever I will maintain my kindness toward him, and my covenant with him stands firm. (R)
2nd READING

Romans 4:13, 16-18, 22

Faith is the means by which we know God and His love. It is faith by which we are saved. Abraham received the promises of God through faith and not according to any works that he performed. Salvation comes to us in exactly the same way, it is Jesus who accomplishes our salvation. We merely receive salvation through having faith in Him and all that He has done for us. Joseph is a model of faith for us in the way that he always trusts in the Lord's Word for him.
13 It was not through the law that the promise was made to Abraham and his descendants that he would inherit the world, but through the righteousness that comes from faith. 16 For this reason, it depends on faith, so that it may be a gift, and the promise may be guaranteed to all his descendants, not to those who only adhere to the law but to those who follow the faith of Abraham, who is the father of all of us, 17 as it is written, "I have made you father of many nations." He is our father in the sight of God, in whom he believed, who gives life to the dead and calls into being what does not exist. 18 He believed, hoping against hope, that he would become "the father of many nations," according to what was said, "Thus shall your descendants be." 22 That is why it was credited to him as righteousness.
G O S P E L
Matthew 1:16, 18-21, 24 or Luke 2:41-51

Joseph's life demonstrates to us the necessity of acting in faith upon God's word for our lives. He obeys the Word of God from a dream and takes Mary to be his wife despite the scandal and difficulties he must have known that it would cause. Being a servant of God does not necessarily mean that life will be easy! We must all be ready to embrace trials and difficulties should they come as a part of our service to God.

16 Jacob the father of Joseph, the husband of Mary. Of her was born Jesus who is called the Messiah. 18 Now this is how the birth of Jesus Christ came about. When his mother Mary was betrothed to Joseph, but before they lived together, she was found with child through the Holy Spirit. 19 Joseph her husband, since he was a righteous man, yet unwilling to expose her to shame, decided to divorce her quietly. 20 Such was his intention when, behold, the angel of the Lord appeared to him in a dream and said, "Joseph, son of David, do not be afraid to take Mary your wife into your home. For it is through the Holy Spirit that this child has been conceived in her. 21 She will bear a son and you are to name him Jesus, because He will save his people from their sins." 24 When Joseph awoke, he did as the angel of the Lord had commanded him and took his wife into his home.

my reflections
think: Without God's grace we would all cease to exist.
________________________________________________________
_________________________________________________________

God's special verse/thought for me today________________
_________________________________________________________

T O D A Y ' S BLESSING LIST
Thank You Lord for: ____________________________________
_______________________________________________________
READ THE BIBLE IN ONE YEAR 2 Samuel 9-13
I LOOK LIKE HIM
I have gotten accustomed to people who know my father saying that I look like him or that I have mannerisms similar to his. I guess it only goes to prove that my father has a great influence on me and that I have gotten much of his traits.
One of the main characters in the life of Jesus, Joseph, played an important role to bring about the plan of God for humanity. As Jesus' father-figure in his life as a kid, surely Joseph helped shape Jesus' character. Jesus' deep faith in his Father in heaven surely was something that Joseph was able to help shape in his foster Son. When he was about to be married to Mary, the simple plan that they had was suddenly changed—God asserted his divine plan. Joseph, who was a very simple and humble man, gave in to the plan of God. All this because he was a man of faith.
When Jesus was born he would surely think that everything would already turn out for the better. But he found more obstacles along the way—they had to flee to Egypt to escape Herod and even had to find a lost son in the temple. Again, all this he was able to hurdle because he was a man of faith.
It is surprising, however, to note that in the entire Scriptures Joseph was not given any dialogue. He figured quite prominently in several occasions in Jesus' early years but no lines were attributed to him. He was silent the whole time. Perhaps there is wisdom in all these.
Joseph was not a man of words, but a man of action—ever willing to immediately translate into action what he ardently believed. And such disposition really made him go far in leading his family to the fulfillment of God's plan. His faith brought us Jesus—finding a place for Jesus to be laid, protecting Jesus from sullied hands of persecutors, and finding Jesus to be brought back to us that He may lead us to our salvation. Fr. Sandy V. E.

REFLECTION QUESTION: Who do you want to look like?

St. Joseph, thank You for rearing Jesus the way God wanted Him raised.

St. Adrian, martyr, pray for us.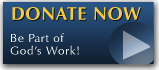 The FEAST is one of the happiest places on earth.

Click Here to find a Feast near you!
KERYGMA TV! is BACK
KERYGMA TV is on a new time slot and new channel Sundays 8 a.m. at IBC 13
Need Counseling? No Landline?
Now, you can use your mobile phone to call a friend for counseling at 09228407031. Or you may call our landlines 7266728, 7264709, 7259999 Mon-Fri 24-hrs, Sat 6am-5pm, Sun 6am-10am
BO BLOGS!
Go to Bo's Official Site and read his almost daily blog! Its not news, but thoughts and musings of Bo Sanchez. Get to know Bo in a more personal way --and find out what it means to live the life of a preacher. You get to enrich your faith as well.
DONATION
Remember to always donate your "first fruits"-not the last. Click on the "Donation" Box under the members menu - and you'll even see links to the nearest branches of the Banks where you can deposit.