READINGS for 2007-03-13
FORGIVENESS
...how often must I forgive... - Matthew 18:21

December 2005 was probably the most hurtful time for my wife and me. Things were not going our way: I got into a heated discussion, we felt some close relatives were talking against us or ridiculing us behind our backs, people were giving us the cold shoulder or were sarcastic towards us.
I did apologize after our heated discussion. However, we needed to do something more. We decided to spend some quiet time. We felt like leaving all the chaos to clarify our direction for the coming year. We had to have a productive response amidst all the confusion.
After Mass, we found ourselves at a restaurant. We prayed a sincere, heart-filled prayer to the Lord and prayed for those who hurt us. This enabled us to spend a meaningful evening together. By His grace, we were able to set our personal and business objectives for the year. More importantly, we felt His peace.
Turning to Jesus and clarifying our direction was a sure-fire way of looking beyond the negative situation. Thus, deciding to forgive was not as painful.
A mentor of mine, Nancy Dornan, once said, "Unforgiveness is like drinking poison and wishing the other person to die."
Ouch. Ariel D.
REFLECTION:
"Unforgiveness is like drinking poison and wishing the other person to die." (Nancy Dornan)

Today I make a decision to consciously forgive those who hurt me as I ask for an outpouring of God's love and grace.
1st READING
Daniel 3:25, 34-43

Azariah remembers the promises God made to Abraham and it gives him strength to stand firm in the face of death. This is what we must do every time we are confronted with temptation and sin – stand firm in the knowledge that God has promised us victory! In this way we will slowly overcome the sins in our life one at a time. This is what we must be if we want to be His faithful disciples.

2 [Dan 3:25] In the fire Azariah stood up and prayed aloud: 11 [Dan 3:34] "For your name's sake, do not deliver us up forever, or make void your covenant. 12 [Dan 3:35] Do not take away your mercy from us, for the sake of Abraham, your beloved, Isaac your servant, and Israel your holy one, 13 [Dan 3:36] to whom you promised to multiply their offspring like the stars of heaven, or the sand on the shore of the sea. 14 [Dan 3:37] For we are reduced, O LORD, beyond any other nation, brought low everywhere in the world this day because of our sins. 15 [Dan 3:38] We have in our day no prince, prophet, or leader, no holocaust, sacrifice, oblation, or incense, no place to offer first fruits, to find favor with you. 16 [Dan 3:39] But with contrite heart and humble spirit let us be received; 17 [Dan 3:40] as though it were holocausts of rams and bullocks, or thousands of fat lambs, so let our sacrifice be in your presence today as we follow you unreservedly; for those who trust in you cannot be put to shame. 18 [Dan 3:41] And now we follow you with our whole heart, we fear you and we pray to you. 19 [Dan 3:42] Do not let us be put to shame, but deal with us in your kindness and great mercy. 20 [Dan 3:43] Deliver us by your wonders, and bring glory to your name, O LORD."
P S A L M

Psalm 25:4-5, 6, 7, 8-9

R: Remember your mercies. O Lord.

4 Your ways, O LORD, make known to me; teach me your paths, 5 guide me in your truth and teach me, for you are God my savior. (R) 6 Remember that your compassion, O LORD, and your kindness are from of old. 7 In your kindness remember me, because of your goodness, O LORD. (R) 8 Good and upright is the LORD; thus he shows sinners the way. 9 He guides the humble to justice, he teaches the humble his way. (R)
G O S P E L
Matthew 18:21-35

We cannot expect God to forgive us if we are unwilling to forgive those who sin against us. I have lost count of the number of times people have told me they cannot forgive someone for what they have done to them. However, I know that it is exactly the same number of times that I have told them, "Sorry, you have to learn to be able to forgive them!" This truth is at the heart of the Gospel. If we do not follow it, the whole of the Gospel message collapses.

21 Then Peter approaching asked him, "Lord, if my brother sins against me, how often must I forgive him? As many as seven times?" 22 Jesus answered, "I say to you, not seven times but seventy-seven times. 23 That is why the kingdom of heaven may be likened to a king who decided to settle accounts with his servants. 24 When he began the accounting, a debtor was brought before him who owed him a huge amount. 25 Since he had no way of paying it back, his master ordered him to be sold, along with his wife, his children, and all his property, in payment of the debt. 26 At that, the servant fell down, did him homage, and said, 'Be patient with me, and I will pay you back in full.' 27 Moved with compassion the master of that servant let him go and forgave him the loan. 28 When that servant had left, he found one of his fellow servants who owed him a much smaller amount. He seized him and started to choke him, demanding, 'Pay back what you owe.' 29 Falling to his knees, his fellow servant begged him, 'Be patient with me, and I will pay you back.' 30 But he refused. Instead, he had him put in prison until he paid back the debt. 31 Now when his fellow servants saw what had happened, they were deeply disturbed, and went to their master and reported the whole affair. 32 His master summoned him and said to him, 'You wicked servant! I forgave you your entire debt because you begged me to. 33 Should you not have had pity on your fellow servant, as I had pity on you?' 34 Then in anger his master handed him over to the torturers until he should pay back the whole debt. 35 So will my heavenly Father do to you, unless each of you forgives his brother from his heart."

my reflections
think: We cannot expect God to forgive us if we are unwilling to forgive those who sin against us.
________________________________________________________
_________________________________________________________

God's special verse/thought for me today________________
_________________________________________________________
T O D A Y ' S BLESSING LIST
Thank You Lord for: ____________________________________
_______________________________________________________
READ THE BIBLE IN ONE YEAR 1 Samuel 18-20
GETTING TO KNOW THE SAINTS

Saint Julian of Toledo

Julian of Toledo was born in 642 A.D. His parents were Jewish but he was raised a Christian. He was an able and learned monk of Agali. Julian became abbot then archbishop of Toledo in 680. As bishop, Julian was noted for having a primacy over the whole Iberian Peninsula. He successfully centralized the Spanish Church for the first time at Toledo, presided a number of councils and synods, and had a strong influence on the development of the Mozarabic rites of public worship.

Julian was known to be kind and gentle, but he encouraged Spanish kings to deal with the Jews harshly. Saint Julian of Toledo was also a great writer. His works included Prognostics, a volume on death, and a biography of the Visigoth King Wamba.

Saint Julian died at Toledo, Spain in 690.

http://www.saintpatrickdc.org/ss/0308.htm

http://www.catholic-forum.com/saints/saintjdl.htm
Saint Frances of Rome

Saint Frances of Rome, also known as Franziske, was born in 1384 at Rome, Italy. She belonged to an aristocrat family,to parents Paul Bussa and Jacobella de Roffredeschi. Frances married Lorenzo de Ponziani in 1396, with whom she bore three children. Her marriage lasted for 40 years before her husband Lorenzo left her a widow.

Frances consecrated her whole life as a Benedictine in the service of the sick, the poor and the abandoned. She became the Foundress of the Oblates of the Tor de Specchi (Collatines) and dictated 97 Visions of the pains of Hell.

Saint Frances became the patronage of cars and drivers. Not that the saint learned how to drive legend only says that an archangel, which only she could see, guided her in her journeys at night. The angel went before her, illuminating the road with a headlight-like lantern, thus keeping her safe.

Saint Frances died in 1940 in her homeland. She was canonized by Pope Paul V on May 29, 1608.

http://www.catholic-forum.com/saints/saintf10.htm
GOOD AS NEW
A friend sent me this story written by Jeff Strite through the Net:
She was crazy. Everyone knew it because she had the habit of talking to herself in public and it was known that she believed she even talked to Jesus—and was spoken back to.
A new preacher came to town and, hearing of the crazy woman, thought that he might
be able to make her face reality.
One day, as he saw her walking down the street he spoke to her and eventually got around to asking, "I hear you talk to Jesus."
"Yes," she replied. "Jesus and I talk for just hours and hours."
"Would you do me a favor?" the minister began. "Could you ask Him something for me?"
"Why of course," the old woman responded.
"Would you ask Jesus what the last sin was that I confessed to Him?"
"Certainly," she replied.
The next day, the preacher saw the crazy woman just down the street and so he approached her and asked, "Well, did you talk to Jesus last night?"
"Why, I surely did," she squealed.
"What did He say was the last sin was that I confessed to Him?" the preacher coyly asked.
"Why, He said He didn't remember."
We need not convince ourselves any further of the reality of God's forgiveness. Once we have sought His forgiveness, every taint of sin is removed from us. We are good as new—our sins plainly removed from us and forgotten by Him.
Let this thought motivate us to always seek God's pardon. His desire is for us to start anew—become a new creation that has been made clean by the all-encompassing love of a forgiving God. Fr. Sandy V. E.

REFLECTION QUESTION: Do you remember the last sin you confessed? He doesn't.

You forgive so easily, Lord, while I forgive myself and others so seldom. Teach me to be more like You.

St. Roderick, martyr, pray for us.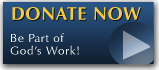 The FEAST is one of the happiest places on earth.

Click Here to find a Feast near you!
KERYGMA TV! is BACK
KERYGMA TV is on a new time slot and new channel Sundays 8 a.m. at IBC 13
Need Counseling? No Landline?
Now, you can use your mobile phone to call a friend for counseling at 09228407031. Or you may call our landlines 7266728, 7264709, 7259999 Mon-Fri 24-hrs, Sat 6am-5pm, Sun 6am-10am
BO BLOGS!
Go to Bo's Official Site and read his almost daily blog! Its not news, but thoughts and musings of Bo Sanchez. Get to know Bo in a more personal way --and find out what it means to live the life of a preacher. You get to enrich your faith as well.
DONATION
Remember to always donate your "first fruits"-not the last. Click on the "Donation" Box under the members menu - and you'll even see links to the nearest branches of the Banks where you can deposit.