READINGS for 2007-03-12
MY PLACE OR YOUR PLACE?
"A prophet is never welcomed in his hometown." – Luke 4:24

This passage reminds me of Rod, a doctorfriend who was two years ahead of us in med school. After graduation, he went into residency training in Internal Medicine after which he went back to Ozamis, his hometown, to practice his field of specialty. Armed with much enthusiasm and excitement to build a good practice there, he was a bit disappointed because it turned out that the same people who saw him grow up as a child running around the neighborhood didn't go to him for consultation. He gave himself two years to practice his profession there.
In that span of time, he got married to Ellen who hails from Tacloban. My place or your place? That was the question. After their marriage, Rod joined Ellen in her hometown. And they've been there for the past 35 years, with Rod's practice still booming as ever.
It was no different with Jesus. The familiarity of the people in His hometown with Him made them doubt that He was the Messiah. After all, wasn't He an ordinary child from an ordinary family?
Their prejudice kept them from recognizing Jesus for who He is. Henry Y.
REFLECTION:
I may not be welcomed in my hometown, but I know God always does wherever I may be.

Lord, remind me always that come what may, I am Your child and You are my Father. And together we'll work as a team.
1st READING
2 Kings 5:1-15

Naaman is healed through the intercession of Elisha. There is something we should learn from this story. Naaman is not a Jew; he comes from a foreign land, yet God chose to heal Him. Why? I tend to think God likes to work "outside the box" that we create for Him. That is, He will not allow us to domesticate His powers. He will do as He chooses whether we like it or not! He will not be confined to our narrow understanding of His power, love etc.

1 Naaman, the army commander of the king of Aram, was highly esteemed and respected by his master, for through him the LORD had brought victory to Aram. But valiant as he was, the man was a leper. 2 Now the Arameans had captured from the land of Israel in a raid a little girl, who became the servant of Naaman's wife. 3 "If only my master would present himself to the prophet in Samaria," she said to her mistress, "he would cure him of his leprosy." 4 Naaman went and told his lord just what the slave girl from the land of Israel had said. 5 "Go," said the king of Aram. "I will send along a letter to the king of Israel." So Naaman set out, taking along ten silver talents, six thousand gold pieces, and ten festal garments. 6 To the king of Israel he brought the letter, which read, "With this letter I am sending my servant Naaman to you, that you may cure him of his leprosy." 7 When he read the letter, the king of Israel tore his garments and exclaimed "Am I a god with power over life and death, that this man should send someone to me to be cured of leprosy? Take note! You can see he is only looking for a quarrel with me!" 8 When Elisha, the man of God, heard that the king of Israel had torn his garments, he sent word to the king "Why have you torn your garments? Let him come to me and find out that there is a prophet in Israel." 9 Naaman came with his horses and chariots and stopped at the door of Elisha's house. 10 The prophet sent him the message "Go and wash seven times in the Jordan, and your flesh will heal, and you will be clean." 11 But Naaman went away angry, saying, "I thought that he would surely come out and stand there to invoke the LORD his God, and would move his hand over the spot, and thus cure the leprosy. 12 Are not the rivers of Damascus, the Abana and the Pharpar, better than all the waters of Israel? Could I not wash in them and be cleansed?" With this, he turned about in anger and left. 13 But his servants came up and reasoned with him. "My father," they said, "if the prophet had told you to do something extraordinary, would you not have done it? All the more now, since he said to you, 'Wash and be clean,' you should do as he said." 14 So Naaman went down and plunged into the Jordan seven times at the word of the man of God. His flesh became again like the flesh of a little child, and he was clean. 15 He returned with his whole retinue to the man of God. On his arrival he stood before him and said, "Now I know that there is no God in all the earth, except in Israel."
P S A L M

Psalms 42:2, 3; 43:3, 4

R: Athirst is my soul for the living God. When shall I go and behold the face of God?
1 [2] As the hind longs for the running waters, so my soul longs for you, O God. (R) 2 [3] Athirst is my soul for God, the living God. When shall I go and behold the face of God? (R) 3 Send forth your light and your fidelity; they shall lead me on and bring me to your holy mountain, to your dwelling-place. (R) 4 Then will I go in to the altar of God, the God of my gladness and joy; then will I give you thanks upon the harp, O God, my God! (R)
G O S P E L
Luke 4:24-30
Jesus makes the point that God chooses to exercise His powers according to His will and not that of the people. Thank God that this is the case or we would be left with a very parochial sort of religion and understanding of God. In fact, He would not be God at all - only some sort of limited cult figure for the select few. God is far bigger than our puny minds or understanding. Let us seek to live with a broader understanding of God and the way he chooses to work in our lives.

24 And he said, "Amen, I say to you, no prophet is accepted in his own native place. 25 Indeed, I tell you, there were many widows in Israel in the days of Elijah when the sky was closed for three and a half years and a severe famine spread over the entire land. 26 It was to none of these that Elijah was sent, but only to a widow in Zarephath in the land of Sidon. 27 Again, there were many lepers in Israel during the time of Elisha the prophet; yet not one of them was cleansed, but only Naaman the Syrian." 28 When the people in the synagogue heard this, they were all filled with fury. 29 They rose up, drove him out of the town, and led him to the brow of the hill on which their town had been built, to hurl him down headlong. 30 But he passed through the midst of them and went away.

my reflections
think: God chooses to exercise His powers according to His will and not that of the people.

________________________________________________________
_________________________________________________________
God's special verse/thought for me today________________
_________________________________________________________

T O D A Y ' S BLESSING LIST
Thank You Lord for: ____________________________________
_______________________________________________________
READ THE BIBLE IN ONE YEAR 1 Samuel 15-17
GETTING TO KNOW THE SAINTS
Saints Felicity and Perpetua

Felicity and Perpetua, together with their companions Revocatus, Secundulus and Saturninus, refused to renounce their Christian faith despite threats of persecution and death. As a result, all five were sent to the public games for their execution.

Felicity was a slave and an expectant mother. Perpetua, on the other hand, was a well-educated woman of Carthage and a mother as well.
Days before the account, Felicity gave birth to a baby girl, while Perpetua was found writing these words in her diary.

What a day of horror! Terrible heat, owing to the crowds! Rough treatment by the soldiers! To crown all, I was tormented with anxiety for my baby.... Such anxieties I suffered for many days, but I obtained leave for my baby to remain in the prison with me, and being relieved of my trouble and anxiety for him, I at once recovered my health, and my prison became a palace to me and I would rather have been there than anywhere else.

The two women were beheaded while the other three were killed by beasts. http://www.americancatholic.org/Features/SaintOfDay/?id=1315
Saint John of God

John of God, also known as Juan De Dios, was born on March 8, 1495 at Evora, Portugal. The young John lived a misspent life while working as a shepherd in Castile. He later on travelled across Europe and North Africa as a soldier and mercenary in the army of Charles V.

In his 40 s, John saw a vision of the Infant Jesus who called him John of God. The man was repentant. He left the army and rented a house in Granada, Spain. In his new home, John cared for the sick, the poor, the homeless and the abandoned. He gave what he had, begged for the incapable, carried the lame, and brought these people back to God. Later in life, John founded the Order of Charity and the Order of Hospitallers of Saint John of God.

John of God died from an illness on March 8, 1550 at Granada, Spain. He was beatified by Pope Urban VIII on September 21, 1630 and canonized by Pope Alexander VIII on October 16, 1690.

http://www.catholic-forum.com/saints/saintj15.
WALLS OF RESTRAINT


The immediate thing that can possibly come to one's mind when reflecting on today's Gospel is that of consolation. Temptation is something that really weighs a lot of people down. To know that the Son of God was able to weather all those temptations can truly embolden most of us to win over our own temptations in our Christian life. But how did Christ manage to do this?
Adrian Rogers has this story. "The Great Wall of China was built over many hundreds of years to keep China's northern enemies from invading. The Great Wall is so wide that chariots could ride across the top. It is one of the few manmade objects that astronauts can see from outer space as they look back on the earth.
"But the Great Wall did not keep the enemy out. Do you know why? All the enemy had to do was bribe a gatekeeper. Despite the massive wall, there was an enemy on the inside that let the enemy on the outside in." (Ten Secrets for a Successful Family) The Chinese have built a very massive structure to protect themselves from the enemies, but the enemies from within were the ones which caused them their peril.
The same can be said of our lives. Temptations are a reality in this world. It is impossible to live life without them. There would always be forces that would try to invade us from the outside and from within to corrupt us. Hence, we must really work hard to be faithful to God and his commands. We need to nurture our desire to always protect our selves from evil and build our walls of restraint so as not to be invaded easily by the forces of darkness.Fr. Sandy V. E.

REFLECTION QUESTION: How strong are your walls of restraint?

Our weak selves we surrender, Lord. We ask for You, our Higher Power, to help us soar above temptation.

St. Seraphina, pray for us.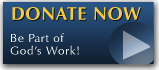 The FEAST is one of the happiest places on earth.

Click Here to find a Feast near you!
KERYGMA TV! is BACK
KERYGMA TV is on a new time slot and new channel Sundays 8 a.m. at IBC 13
Need Counseling? No Landline?
Now, you can use your mobile phone to call a friend for counseling at 09228407031. Or you may call our landlines 7266728, 7264709, 7259999 Mon-Fri 24-hrs, Sat 6am-5pm, Sun 6am-10am
BO BLOGS!
Go to Bo's Official Site and read his almost daily blog! Its not news, but thoughts and musings of Bo Sanchez. Get to know Bo in a more personal way --and find out what it means to live the life of a preacher. You get to enrich your faith as well.
DONATION
Remember to always donate your "first fruits"-not the last. Click on the "Donation" Box under the members menu - and you'll even see links to the nearest branches of the Banks where you can deposit.