READINGS for 2007-03-10
UNFATHOMABLE DIVINE MERCY
"… this son of mine was dead, and has come to life again... was lost, and has been found." – Luke 15:24

We've heard the story a hundred times. The son leaves home, loses everything, goes hungry, and sets back for home, full of remorse, even ready to apply as a servant. But the Father seeing him on the road runs to him and embraces him so tight! Wow! Who gets tired of this parable? It's every son's or daughter's story. Our story!
We know God will forgive us. But why are many still hesitant to run home to God? One repeated answer I get is this. "My sins are already too many and too deep. I no longer deserve His forgiveness."
I have long been a devotee of the Divine Mercy because I fully trust that in the end I will go to heaven, not because I deserve it or because I preached or I had good deeds. I am going home to the Father only because of His unfathomable divine mercy! Undeserved. But a most precious gift! Pure grace from an immensely loving God! Alvin B.
REFLECTION:
"Were a Soul like a decaying corpse so that, from a human standpoint, there would be no (hope of) restoration and everything would already be lost, it is not so with God The miracle of Divine Mercy restores that soul in full!"

"Have mercy on us and on the whole world...Jesus, I trust in You."
1st READING
Micah 7:14-15.18-20

God's mercy is really beyond our comprehension. If we stop and reflect for a moment, we will see how true this is. If we think of the difficulty we have in dealing with sin when others sin against us – how difficult it is to forgive and forget and so on and compare this with God's ability to cast our sins into the abyss and remember them no more — we need to beg God for the grace to be able to forgive the sins of others in the same way He forgives our sins.

14 Shepherd your people with your staff, the flock of your inheritance, that dwells apart in a woodland, in the midst of Carmel. Let them feed in Bashan and Gilead, as in the days of old; 15 as in the days when you came from the land of Egypt, show us wonderful signs. 18 Who is there like you, the God who removes guilt and pardons sin for the remnant of his inheritance; who does not persist in anger forever, but delights rather in clemency, 19 and will again have compassion on us, treading underfoot our guilt? You will cast into the depths of the sea all our sins; 20 you will show faithfulness to Jacob, and grace to Abraham, as you have sworn to our fathers from days of old.
P S A L M

Psalm 103:1-2, 3-4, 9-10, 11-12

R: The Lord is kind and merciful.

1 Bless the LORD, O my soul; and all my being, bless his holy name. 2 Bless the LORD, O my soul, and forget not all his benefits. (R) 3 He pardons all your iniquities, he heals all your ills. 4 He redeems your life from destruction, he crowns you with kindness and compassion. (R) 9 He will not always chide, nor does he keep his wrath forever. 10 Not according to our sins does he deal with us, nor does he requite us according to our crimes. (R) 11 For as the heavens are high above the earth, so surpassing is his kindness toward those who fear him. 12 As far as the east is from the west, so far has he put our transgressions from us. (R)
G O S P E L
Luke 15:1-3, 11-32
The elder son has great difficulty learning to forgive his younger brother. While we might be able to understand and even sympathize with his reluctance here, it is important to realize that we must come to the point where we decide to forgive all those who have sinned against us no matter how grievous the sin may be. This is the way of Christ; it is what God has done for us; we must learn to do the same for others.

1 The tax collectors and sinners were all drawing near to listen to him, 2 but the Pharisees and scribes began to complain, saying, "This man welcomes sinners and eats with them." 3 So to them he addressed this parable. 11 Then he said, "A man had two sons, 12 and the younger son said to his father, 'Father, give me the share of your estate that should come to me.' So the father divided the property between them. 13 After a few days, the younger son collected all his belongings and set off to a distant country where he squandered his inheritance on a life of dissipation. 14 When he had freely spent everything, a severe famine struck that country, and he found himself in dire need. 15 So he hired himself out to one of the local citizens who sent him to his farm to tend the swine. 16 And he longed to eat his fill of the pods on which the swine fed, but nobody gave him any. 17 Coming to his senses he thought, 'How many of my father's hired workers have more than enough food to eat, but here am I, dying from hunger. 18 I shall get up and go to my father and I shall say to him, 'Father, I have sinned against heaven and against you. 19 I no longer deserve to be called your son; treat me as you would treat one of your hired workers.'' 20 So he got up and went back to his father. While he was still a long way off, his father caught sight of him, and was filled with compassion. He ran to his son, embraced him and kissed him. 21 His son said to him, 'Father, I have sinned against heaven and against you; I no longer deserve to be called your son.' 22 But his father ordered his servants, 'Quickly bring the finest robe and put it on him; put a ring on his finger and sandals on his feet.' 23 Take the fattened calf and slaughter it. Then let us celebrate with a feast, 24 because this son of mine was dead, and has come to life again; he was lost, and has been found.' Then the celebration began. 25 Now the older son had been out in the field and, on his way back, as he neared the house, he heard the sound of music and dancing. 26 He called one of the servants and asked what this might mean. 27 The servant said to him, 'Your brother has returned and your father has slaughtered the fattened calf because he has him back safe and sound.' 28 He became angry, and when he refused to enter the house, his father came out and pleaded with him. 29 He said to his father in reply, 'Look, all these years I served you and not once did I disobey your orders; yet you never gave me even a young goat to feast on with my friends. 30 But when your son returns who swallowed up your property with prostitutes, for him you slaughter the fattened calf.' 31 He said to him, 'My son, you are here with me always; everything I have is yours. 32 But now we must celebrate and rejoice, because your brother was dead and has come to life again; he was lost and has been found.'"

my reflections
think: We need to beg God for the grace to be able to forgive the sins of others in the same way He forgives our sins.
________________________________________________________
_________________________________________________________
God's special verse/thought for me today________________
_________________________________________________________

T O D A Y ' S BLESSING LIST
Thank You Lord for: ____________________________________
_______________________________________________________
READ THE BIBLE IN ONE YEAR 1 Samuel 8-11
NO MORE HATRED
The image of a forgiving father holding his repentant son on his shoulder as the son kneels before him is a poignant symbol of the greatness of our God. During theYear of the Father in 1999, that image, painted by Rembrandt, captured the whole essence of what kind of God we have—an all-loving and compassionate Father.
This aspect of the godhood of our God should mould us in our relationship with others. Knowing how compassionate our God is, our relationship with others should also be characterized by love and forgiveness.
In "The Christian Leader," Don Ratzlaff retells a story of how Vernon Grounds came across in Ernest Gordon's Miracle on the River Kwai. The Scottish soldiers, forced by their Japanese captors to labor on a jungle railroad, had degenerated to barbarous behavior, but one afternoon something happened. A shovel was missing. The officer in charge became enraged. He demanded that the missing shovel be produced, or else. When nobody in the squadron budged, the officer got his gun and threatened to kill them all on the spot . . . It was obvious the officer meant what he had said. Then, finally, one man stepped forward. The officer put away his gun, picked up a shovel, and beat the man to death. When it was over, the survivors picked up the bloody corpse and carried it with them to the second tool check. This time, no shovel was missing. Indeed, there had been a miscount at the first check point. The word spread like wildfire through the whole camp. An innocent man had been willing to die to save the others! . . . The incident had a profound effect. . . The men began to treat each other like brothers. When the victorious Allies swept in, the survivors, human skeletons, lined up in front of their captors (and instead of attacking their captors) insisted: "No more hatred. No more killing. Now what we need is forgiveness." It is very inspiring to know that one person's sacrificial love has transformed the hearts of many to become more compassionate and forgiving. Now if we can only have the same disposition of compassion and forgiveness, knowing how our own God has offered His own sacrificial love for us.Fr. Sandy V. E.
REFLECTION QUESTION: Are we ready to say, "No more hatred. No more killing. Now what we need is forgiveness."?

Your Love cleansed us. May I be willing to sacrifice as You have.

St. Anastasia Patricia, pray for us.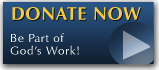 The FEAST is one of the happiest places on earth.

Click Here to find a Feast near you!
KERYGMA TV! is BACK
KERYGMA TV is on a new time slot and new channel Sundays 8 a.m. at IBC 13
Need Counseling? No Landline?
Now, you can use your mobile phone to call a friend for counseling at 09228407031. Or you may call our landlines 7266728, 7264709, 7259999 Mon-Fri 24-hrs, Sat 6am-5pm, Sun 6am-10am
BO BLOGS!
Go to Bo's Official Site and read his almost daily blog! Its not news, but thoughts and musings of Bo Sanchez. Get to know Bo in a more personal way --and find out what it means to live the life of a preacher. You get to enrich your faith as well.
DONATION
Remember to always donate your "first fruits"-not the last. Click on the "Donation" Box under the members menu - and you'll even see links to the nearest branches of the Banks where you can deposit.