READINGS for 2007-03-09
MY PREACHER
Israel said to Joseph, "Your brothers, you know are tending our flocks at Shechem. Get ready; I will send you to them."– Genesis 37:13

My husband Jon is a preacher. He came to know the Lord when he was still a teenager, and since then his relationship with God has blossomed. I should know. I too was evangelized by my husband. It was through him that I came to know the Lord. We used to work in the same office, and so one morning he talked me into getting myself involved in a community. And the rest is history.
Today, he serves as the national mission director for Familia. He handles the single professionals nationwide. Oh! How he loves this ministry God has given him. Truly he has found his purpose and meaning in life. He trains young people to become community leaders and he's doing a great job at it. From experience, he knows when it's time for these young people to be sent out in provinces or elsewhere to evangelize others.
I am so blessed to have him as my husband and I couldn't ask God for anything more. Truly the Lord has worked in his life, and in our lives as his family. I guess when God asked him if he was ready, he immediately gave his yes to Him! Marissa E.
REFLECTION:
Being called for a mission? Go! Waste no time.

Oh! That you would bless me indeed and enlarge my territory, that your hand would be with me, that you would keep me from evil, that I would not cause pain.
1st READING
Genesis 37:3-4, 12-13, 17-28

Jealousy seems to be one of the classic emotions of dramas and films even today. It inspires the worst in a person or people. It is difficult to understand why the brothers of Joseph did what they did to him because it was not as if they were being deprived of anything by their father, Jacob. Anyway, we know how the story ends and we see that God can turn all things for the good of those who love Him. Let us seek, however, to put jealousy to death and live lives of peace and acceptance of the gifts God has given to us.

3 Israel loved Joseph best of all his sons, for he was the child of his old age; and he had made him a long tunic. 4 When his brothers saw that their father loved him best of all his sons, they hated him so much that they would not even greet him. 12 One day, when his brothers had gone to pasture their father's flocks at Shechem, 13 Israel said to Joseph, "Your brothers, you know, are tending our flocks at Shechem. Get ready; I will send you to them." 17 So Joseph went after his brothers and caught up with them in Dothan. 18 They noticed him from a distance, and before he came up to them, they plotted to kill him. 19 They said to one another: "Here comes that master dreamer! 20 Come on, let us kill him and throw him into one of the cisterns here; we could say that a wild beast devoured him. We shall then see what comes of his dreams." 21 When Reuben heard this, he tried to save him from their hands, saying: "We must not take his life. 22 Instead of shedding blood," he continued, "just throw him into that cistern there in the desert; but don't kill him outright." His purpose was to rescue him from their hands and restore him to his father. 23 So when Joseph came up to them, they stripped him of the long tunic he had on; 24 then they took him and threw him into the cistern, which was empty and dry. 25 They then sat down to their meal. Looking up, they saw a caravan of Ishmaelites coming from Gilead, their camels laden with gum, balm, and resin to be taken down to Egypt. 26 Judah said to his brothers: "What is to be gained by killing our brother and concealing his blood? 27 Rather, let us sell him to these Ishmaelites, instead of doing away with him ourselves. After all, he is our brother, our own flesh." His brothers agreed. 28 They sold Joseph to the Ishmaelites for twenty pieces of silver.
P S A L M

Psalm 105:16-17, 18-19, 20-21

R: Remember the marvels the Lord has done.

16 When the LORD called down a famine on the land and ruined the crop that sustained them, 17 he sent a man before them, Joseph, sold as a slave. (R) 18 They had weighed him down with fetters, and he was bound with chains, 19 till his prediction came to pass and the word of the LORD proved him true. (R) 20 The king sent and released him, the ruler of the peoples set him free. 21 He made him lord of his house and ruler of all his possessions. (R)
G O S P E L
Matthew 21:33-43, 45-46

The parables of Jesus always teach us something about an aspect of the Kingdom of God. Today we hear how easy it is to reject that very thing that ought to have become the foundation stone for our faith. How tragic this would be if it were to happen to us! Let us ensure that we are not blinded by greed or jealousy or any other sin for that matter, so that we will always be attentive and awake to the work of the Holy Spirit in our lives.

33 "Hear another parable. There was a landowner who planted a vineyard, put a hedge around it, dug a wine press in it, and built a tower. Then he leased it to tenants and went on a journey. 34 When vintage time drew near, he sent his servants to the tenants to obtain his produce. 35 But the tenants seized the servants and one they beat, another they killed, and a third they stoned. 36 Again he sent other servants, more numerous than the first ones, but they treated them in the same way. 37 Finally, he sent his son to them, thinking, 'They will respect my son.' 38 But when the tenants saw the son, they said to one another, 'This is the heir. Come, let us kill him and acquire his inheritance.' 39 They seized him, threw him out of the vineyard, and killed him. 40 'What will the owner of the vineyard do to those tenants when he comes?' 41 They answered him, 'He will put those wretched men to a wretched death and lease his vineyard to other tenants who will give him the produce at the proper times.' 42 Jesus said to them, 'Did you never read in the scriptures: 'The stone that the builders rejected has become the cornerstone; by the LORD has this been done, and it is wonderful in our eyes'? 43 Therefore, I say to you, the kingdom of God will be taken away from you and given to a people that will produce its fruit. 45 When the chief priests and the Pharisees heard his parables, they knew that he was speaking about them. 46 And although they were attempting to arrest him, they feared the crowds, for they regarded him as a prophet.
my reflections
think: Let us ensure that we are not blinded by greed or jealousy.

________________________________________________________
_________________________________________________________
God's special verse/thought for me today________________
_________________________________________________________

T O D A Y ' S BLESSING LIST
Thank You Lord for: ____________________________________
_______________________________________________________
READ THE BIBLE IN ONE YEAR 1 Samuel 4-7
GETTING TO KNOW THE SAINTS
Saint Theodotus of Ancyra

Saint Theodotus, a martyr and a patron of innkeepers, was described as a man very passionate in doing his Christian duties, including charity towards his neighbours. He brought sinners back to God and helped the people in strengthening their faith.
In a persecution of the governor Theoctenus, Theodotus allowed his home to serve as refuge for the Christians, a hospital for the sick, and a place for worship. The martyrdom of Saint Theodotus is associated with the seven saintly virgins of Galatia — Thecusa (his aunt), Alexandra, Claudia, Faina, Euphrasia, Matrona and Julitta. The seven were called before the judges and were made to dauntlessly profess their faith. As a result, they were sent to a house of immorality, and miraculously all were able to preserve their purity. To end their lives, the virgins were cast into the sea with stones attached to their bodies. Theodotus succeeded in recovering their remains, which he gave an honourable burial. In consequence, the man too was arrested, tortured and executed.
The body of Theodotus was recovered and brought to Malos where the priest Fronto entombed him. A chapel was built over his grave. And the saint was forever held in reverence.

http://www.catholicity.com/encyclopedia/t/theodotus_of_ancyra,saint.html
Saint Kunigunde

Kunigunde, or Kinga, was born in 1224 to a royal family in Hungary. The family was known, not only for their political power, but also for their holy women. Among these were St. Elizabeth of Hungary, Sts. Hedwig and Agnes of Prague, St. Margaret of the Dominicans and the Blessed Yolande.

Kunigunde was only 15 when she was engaged to Boleslaus V, the heir to the throne of Poland. The two vowed for chastity before the bishop, and this promise they kept throughout the 40 years of their married life. As Queen of Poland, Kunigunde attended to the welfare of the people, providing them with their needs and visiting the sick. After the King s death in 1279, Kunigunde consecrated her whole life to the Lord. She lived the simple life of a Poor Clare nun, dwelling in a convent she and her husband had established.

Many miracles were reported to have occurred at her tomb, after her death in 1292. Thus, Kunigunde was professed as special patron of the Poles and Lithuanians by Pope Clement XI and was canonized by Pope John Paul II in 1999.

http://www.americancatholic.org/Features/Saints/saint.asp?id=1450
CULTIVATE YOUR GIFTS
I presided over the celebration of a Baccalaureate Mass and used this as the gospel. The grade six students who were having their thanksgiving in that celebration surprisingly knew exactly what the Gospel challenges them to do. In the course of giving the homily, I asked them how they saw themselves in the light of the gospel and they all agreed that God wanted them to make good use of the blessings they had received from God as far as intellectual knowledge is concerned.
None of God's created humanity is without any blessing. Such blessings are expected by God to be harnessed and nourished until they become fruitful and a source of further blessings for the recipients and others as well. To simply rest on whatever God gives you is to miss the point. God gave us blessings and He expects us to do something about them. I know of a priest who always conducted surveys at every parish that he was assigned to. Two of the questions he asked were, "What is your occupation?" followed by, "How can you help your local church?"
The idea is so simple; the priest wanted the parishioners to realize that their occupation in life could also be used as their occupation to achieve the next life.
And so Architects would come to him and offer free architectural designs for the church renovation. Teachers would come and offer Sunday catechetical instruction for children. Accountants would come and offer their services in handling the temporal goods of the church. Doctors would come and offer medical services for the indigent parishioners. The poor and unlearned would come and offer their time and energy as the church's foot soldiers.
I believe this is exactly how God wishes all of us to work on earth—to cultivate our gifts to benefit us and make others benefit from them as well. Fr. Sandy V. E.

REFLECTION QUESTION: What is your occupation? How can you help your local church?

The talents You gave me are abundant. Give me a heart that longs to use these for the good of others.

St. Catherine of Bologna, virgin, pray for us.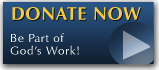 The FEAST is one of the happiest places on earth.

Click Here to find a Feast near you!
KERYGMA TV! is BACK
KERYGMA TV is on a new time slot and new channel Sundays 8 a.m. at IBC 13
Need Counseling? No Landline?
Now, you can use your mobile phone to call a friend for counseling at 09228407031. Or you may call our landlines 7266728, 7264709, 7259999 Mon-Fri 24-hrs, Sat 6am-5pm, Sun 6am-10am
BO BLOGS!
Go to Bo's Official Site and read his almost daily blog! Its not news, but thoughts and musings of Bo Sanchez. Get to know Bo in a more personal way --and find out what it means to live the life of a preacher. You get to enrich your faith as well.
DONATION
Remember to always donate your "first fruits"-not the last. Click on the "Donation" Box under the members menu - and you'll even see links to the nearest branches of the Banks where you can deposit.