READINGS for 2007-03-08
WANNA BE BOSS?
...now he is comforted here... – Luke 16:25

I find Monopoly boring. It takes too long to win. Besides, what do you get? Plenty of one square-inch cardboard "properties" somebody else owns in the next round.
"Buildings" you can't even fit the tip of your finger into. And oh, wads of "cash" which can't even buy you a raisin-sized gum drop.
Don't get me wrong.
In our Gospel today, Mr. Rich Man is in hell not because he's rich. It's not because he did something bad to Lazarus either. He simply didn't do anything. That did him in.
He didn't love. All he had were "properties," "buildings," and "cash" in hell's Monopoly game. They were all rubbish, used as fuel to the fire that burned his soul.
Lazarus is now the boss serving the Boss. His qualification: He received God's love, and gave away love.
The richman thought that he was still boss over Lazarus, the beggar, even when the latter was in heaven and he in hell. But being a boss and being a "real" boss are two different things. Jon E.
REFLECTION:
You wanna be a "real" boss? Do you have the 'core competency'?

Lord, help me to love the people You bring to me today. My coworkers, the traffic officer, the maid, my family, bring them on, Lord. Thank You.

1st READING


Jeremiah 17:5-10

Jeremiah is a man of troubles. There are many conspiring against him because they do not like what he says. We must be ready to endure similar sufferings as we embrace the call of discipleship. If we place our trust in humanity we will be disappointed and led astray from the truth. If we place our trust in God, we may make earthly enemies but at least we can know that we are walking the path of salvation. The choice is yours: which path will you walk?

5 Thus says the LORD: "Cursed is the man who trusts in human beings, who seeks his strength in flesh, whose heart turns away from the LORD. 6 He is like a barren bush in the desert that enjoys no change of season, but stands in a lava waste, a salt and empty earth. 7 Blessed is the man who trusts in the LORD, whose hope is the LORD. 8 He is like a tree planted beside the waters that stretches out its roots to the stream, it fears not the heat when it comes, its leaves stay green, in the year of drought it shows no distress, but still bears fruit. 9 More tortuous than all else is the human heart, beyond remedy; who can understand it? 10 I, the LORD, alone probe the mind and test the heart, to reward everyone according to his ways, according to the merit of his deeds.
P S A L M

Psalm 1:1-2, 3, 4, 6

R: Blessed are they who hope in the Lord.

1 Blessed the man who follows not the counsel of the wicked nor walks in the way of sinners, nor sits in the company of the insolent, 2 but delights in the law of the LORD and meditates on his law day and night. (R) 3 He is like a tree planted near running water, that yields its fruit in due season, and whose leaves never fade. Whatever he does, prospers. (R) 4 Not so the wicked, not so; they are like chaff which the wind drives away. 6 For the LORD watches over the way of the just, but the way of the wicked vanishes. (R)
G O S P E L
Luke 16:19-31

The world is full of contrasts — having the very rich and the very poor in a society is one of them. We should never become resigned to such a reality to the point that we give up trying to bring about justice and a more equitable distribution of the world's goods. Yes, Jesus tells us that there will always be poor people in the world, but He does not say that this is a good thing. We cannot be satisfied when there are people suffering while the means to alleviate their suffering exists. This means that we ought to be doing a lot more than we probably are at the moment to try and help those who need our help the most.

19 "There was a rich man who dressed in purple garments and fine linen and dined sumptuously each day. 20 And lying at his door was a poor man named Lazarus, covered with sores, 21 who would gladly have eaten his fill of the scraps that fell from the rich man's table. Dogs even used to come and lick his sores. 22 When the poor man died, he was carried away by angels to the bosom of Abraham. The rich man also died and was buried, 23 and from the netherworld, where he was in torment, he raised his eyes and saw Abraham far off and Lazarus at his side. 24 And he cried out, 'Father Abraham, have pity on me. Send Lazarus to dip the tip of his finger in water and cool my tongue, for I am suffering torment in these flames.' 25 Abraham replied,'My child, remember that you received what was good during your lifetime while Lazarus likewise received what was bad; but now he is comforted here, whereas you are tormented. 26 Moreover, between us and you a great chasm is established to prevent anyone from crossing who might wish to go from our side to yours or from your side to ours.' 27 He said, 'Then I beg you, father, send him to my father's house, 28 for I have five brothers, so that he may warn them, lest they too come to this place of torment.' 29 But Abraham replied, 'They have Moses and the prophets. Let them listen to them.' 30 He said, 'Oh no, father Abraham, but if someone from the dead goes to them, they will repent.' 31 Then Abraham said, 'If they will not listen to Moses and the prophets, neither will they be persuaded if someone should rise from the dead.'"
my reflections
think: Which path will you walk?
_______________________________________________________
_________________________________________________________

God's special verse/thought for me today________________
_________________________________________________________

T O D A Y ' S BLESSING LIST
Thank You Lord for: ____________________________________
_______________________________________________________
READ THE BIBLE IN ONE YEAR 1 Samuel 1-3
DO SOMETHING... GOOD
Who among us wouldn't be affected by this story? It mirrors so well the realities of today.
A documentary was once featured on primetime TV about the extent of hunger in this country. Some people would gather left-overs of chicken meals from known fast food retaurants. They would "clean" them and recook them—bones, marrows and everything, and then sell them off as an entirely new course. They call them "pagpag"—precisely because they first shake off whatever is attached to the chicken—steamed rice, vegetables and all other "impurities." What is more surprising is that people actually buy them even if they know that they are recycled food. "It is a lot cheaper than the 'clean' ones," they would reason out.
There's this other documentary that featured a man who had lived most of his adult life in the streets, until he became weak and simply retired on a folding bed stationed in a waiting shed in downtown Manila. He was later on found dead, inconspicuously, on the same shed where thousands of people converge every day trying to catch their buses or meet friends.
All these are never missed by the "scoop-hungry" newsmen, but who among us really dare show that we really care? We have to understand that in today's Gospel the rich man did not do anything bad to Lazarus. And that is exactly the point that Christ is condemning. The man may not have done anything bad but he did not do anything good either. All his prosperous life he had Lazarus waiting on his gate, but did he care?
This story teaches us of the real demands of Christ among His disciples. It is never enough to simply prevent ourselves from commiting sin. He expects more. He wants us to do something good. Fr. Sandy V. E.

REFLECTION QUESTION: What good are we failing to do?

For the times we failed to act, forgive us, Father.

St. Arian and companions, martyrs, pray for us.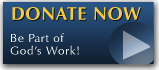 The FEAST is one of the happiest places on earth.

Click Here to find a Feast near you!
KERYGMA TV! is BACK
KERYGMA TV is on a new time slot and new channel Sundays 8 a.m. at IBC 13
Need Counseling? No Landline?
Now, you can use your mobile phone to call a friend for counseling at 09228407031. Or you may call our landlines 7266728, 7264709, 7259999 Mon-Fri 24-hrs, Sat 6am-5pm, Sun 6am-10am
BO BLOGS!
Go to Bo's Official Site and read his almost daily blog! Its not news, but thoughts and musings of Bo Sanchez. Get to know Bo in a more personal way --and find out what it means to live the life of a preacher. You get to enrich your faith as well.
DONATION
Remember to always donate your "first fruits"-not the last. Click on the "Donation" Box under the members menu - and you'll even see links to the nearest branches of the Banks where you can deposit.