READINGS for 2007-03-07
THE JOY OF SERVING
"Just so, the Son of man did not come to be served..." – Matthew 20:28

I have a very unusual career path. I was a nursing graduate then a tele-marketer, then a sales coordinator, then a marketing assistant, then a marketing manager, then became jobless, then a nurse volunteer, then a government hospital nurse, and now a nurseteacher (clinical instructor).
I've been asking what God's plan for me is and recently I discovered that through all the jobs I've been through, God has had one message: to serve and extend life to many. I entered marketing to support my brothers' education. When they graduated, my heart led me back to my profession and I volunteered as a nurse. I felt joy in serving the sick and the poor not just "even if" but "because" I wasn't paid. I entered the "toxic" world of a government nurse to serve, endure and work hard. What empowered me was the pure joy of seeing and serving Jesus in the needy.
Albert Schweitzer was right when he said that the only happy people in the world are those who learned how to serve. My secret (and it sounds like my name) is J-O-Y: J-esus, O-thers and Y-ou. I get strength from Him in prayer, I serve others and I enjoy soul satisfaction. Joie C.
REFLECTION:
Do you want to be happy? Don't let the world revolve around you. Serve and love like Jesus!

"Lord, teach me to be generous... to give and not to count the cost..."
1st READING


Jeremiah 18:18-20

If we make a stand for truth and justice, we can be sure we will experience opposition; sometimes even opposition from our own families. This is the lot of those who make discipleship the first priority of their life. This is what it means to shun the earthly rewards that can result from sin and corruption and store up our graces and blessings in the life to come. Corruption and sin reap certain rewards in this life; we can also be sure that they will reap judgment and justice in the next.

18 "Come," they said, "let us contrive a plot against Jeremiah. It will not mean the loss of instruction from the priests, nor of counsel from the wise, nor of messages from the prophets. And so, let us destroy him by his own tongue; let us carefully note his every word." 19 Heed me, O LORD, and listen to what my adversaries say. 20 Must good be repaid with evil that they should dig a pit to take my life? Remember that I stood before you to speak in their behalf, to turn away your wrath from them.
P S A L M

Psalm 31:5-6, 14, 15-16

R: Save me, O Lord, in your kindness.

4 [5] You will free me from the snare they set for me, for you are my refuge. 5 [6] Into your hands I commend my spirit; you will redeem me, O LORD, O faithful God. (R) 13 [14] I hear the whispers of the crowd, that frighten me from every side, as they consult together against me, plotting to take my life. (R) 14 [15] But my trust is in you, O LORD; I say, "You are my God." 15 [16] In your hands is my destiny; rescue me from the clutches of my enemies and my persecutors. (R)
G O S P E L
Matthew 20:17-28

The martyrs Perpetua and Felicity, whose feasts we celebrate today, willingly underwent martyrdom because they knew that there was a far greater life being offered them through faith. It is this truth and promise that must form the basis of our fight against sin or else we will tire and eventually give up. Sin is relentless, it won't just disappear; we have to have the perseverance that comes only through faith and grace in order to overcome it.

17 As Jesus was going up to Jerusalem, he took the twelve [disciples] aside by themselves, and said to them on the way, 18 "Behold, we are going up to Jerusalem, and the Son of Man will be handed over to the chief priests and the scribes, and they will condemn him to death, 19 and hand him over to the Gentiles to be mocked and scourged and crucified, and he will be raised on the third day." 20 Then the mother of the sons of Zebedee approached him with her sons and did him homage, wishing to ask him for something. 21 He said to her, "What do you wish?" She answered him, "Command that these two sons of mine sit, one at your right and the other at your left, in your kingdom." 22 Jesus said in reply, "You do not know what you are asking. Can you drink the cup that I am going to drink?" They said to him, "We can." 23 He replied, "My cup you will indeed drink, but to sit at my right and at my left, [this] is not mine to give but is for those for whom it has been prepared by my Father." 24 When the ten heard this, they became indignant at the two brothers. 25 But Jesus summoned them and said, "You know that the rulers of the Gentiles lord it over them, and the great ones make their authority over them felt. 26 But it shall not be so among you. Rather, whoever wishes to be great among you shall be your servant; 27 whoever wishes to be first among you shall be your slave. 28 Just so, the Son of Man did not come to be served but to serve and to give his life as a ransom for many."
my reflections
think: If we make a stand for truth and justice, we can be sure we will experience opposition.
________________________________________________________
_________________________________________________________

God's special verse/thought for me today________________
_________________________________________________________

T O D A Y ' S BLESSING LIST
Thank You Lord for: ____________________________________
_______________________________________________________
READ THE BIBLE IN ONE YEAR Ruth 3-4
GREATNESS EQUALS SERVICE
I am sure most of us will agree that greatness is something that we all aspire for. All of us want to advance in power, wealth and intelligence as a means by which to achieve greatness. None of us want to remain obscure; we want to at least be recognized because of some accomplishments. And so we aspire to learn more, to earn more, to achieve more.
This kind of thinking is shaped by our thinking that greatness comes with power. This is very obvious in this country where we bow before powers that be—politicians, actors, etc.
I read an article about a man who is so powerful that whenever he says, "Jump," everybody does not simply jump but asks him how high he wants them to jump. Some of us believe that greatness comes with wealth. We admire the "kutis-mayaman and buhok mayaman" as if everything that is good is only found in the rich. So we aspire to look like them. We equate greatness with intelligence. None of us will accept being labeled as idiot. Christ in today's gospel reverts this thinking. Greatness may come with power, intelligence, and wealth, but real greatness can come only with service. My understanding of this is very simple and practical. You may have made your first million at the age of 30, but until when will you enjoy using it? Suppose at age 60 you die. Then it would just be a good 30 years of greatness for you. Suppose you have become the most powerful person in your town when you were elected mayor at age 35. So how long will you sustain your incumbency? Three terms? Then it would just be a good 9 years of greatness for you. Suppose you reach high in academics—two doctorates at the age of 33. So if you'll live to reach 65 that would just be 32 years of greatness for you.
Service is Jesus' path to greatness. It is the kind of greatness that can be sustained not just in this world but in the life to come. It is the kind of greatness that will enable us to have everlasting life.
Fr. Sandy V. E.
REFLECTION QUESTION:
How long have you been "great"?
May I long only for the greatness that comes with service.
Bl. John Larke, priest and martyr, pray for us.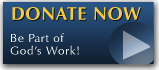 The FEAST is one of the happiest places on earth.

Click Here to find a Feast near you!
KERYGMA TV! is BACK
KERYGMA TV is on a new time slot and new channel Sundays 8 a.m. at IBC 13
Need Counseling? No Landline?
Now, you can use your mobile phone to call a friend for counseling at 09228407031. Or you may call our landlines 7266728, 7264709, 7259999 Mon-Fri 24-hrs, Sat 6am-5pm, Sun 6am-10am
BO BLOGS!
Go to Bo's Official Site and read his almost daily blog! Its not news, but thoughts and musings of Bo Sanchez. Get to know Bo in a more personal way --and find out what it means to live the life of a preacher. You get to enrich your faith as well.
DONATION
Remember to always donate your "first fruits"-not the last. Click on the "Donation" Box under the members menu - and you'll even see links to the nearest branches of the Banks where you can deposit.