READINGS for 2007-03-06
THE ENEMY WITHIN
"For they preach but they do not practice." – Matthew 23:3

I had just facilitated the baptism in the Holy Spirit in a Life in the Spirit Seminar and I was hungry and exhausted! The moment I saw a restaurant, I entered, ordered and devoured my favorite wanton noodles – with a vengeance! I was sipping soup, reading a meditation book and feeling serene when I saw this big man staring at me with arched brows. I thought I was already "delivered" from my frat-man-rumble-instincts, but I was wrong! I stared back, but KingKong wouldn't budge. That did it! I was about to ask him, "What's your problem, dude?"
Suddenly Apeman blurted out, "Aren't you the preacher from our seminar?" Oh no! All the anger in me suddenly vanished and I melted in shame. I embraced the guy. He told me that his eyeglasses were broken and he was having a difficult time confirming if it was really me.
I repented before the Lord and realized that as long as we are in this earthly tent, there is an omnipresence of evil tendencies. This experience taught me that we Christians will fight fierce battles in our journey from hypocrisy to integrity. Because our worst enemy is our very own self. He must increase, I must decrease (John 3:30). Obet C.
REFLECTION:

When people see us, will they be reminded of God?

Change my heart O God, may I be like You...

1st READING
Isaiah 1:10.16-20

One of the problems with sin is that it can become institutionalized. When this happens it seems almost natural to expect sin to be a part of the social fabric of the society. However, this is a big lie! It is precisely when such a thing has happened that we have to be all the more diligent in working against sin and making a stand for justice and truth. If we do not combat sin, then we become sin's ally and God's enemy. I am sure none of us want that.

10 Hear the word of the LORD, princes of Sodom! Listen to the instruction of our God, people of Gomorrah! 16 Wash yourselves clean! Put away your misdeeds from before my eyes; cease doing evil; 17 learn to do good. Make justice your aim, redress the wronged, hear the orphan's plea, defend the widow. 18 Come now, let us set things right, says the LORD. Though your sins be like scarlet, they may become white as snow, though they be crimson red, they may become white as wool. 19 If you are willing, and obey, you shall eat the good things of the land; 20 but if you refuse and resist, the sword shall consume you for the mouth of the LORD has spoken!
P S A L M

Psalm 50:8-9, 16-17, 21, 23

R: To the upright I will show the saving power of God.

8 Not for your sacrifices do I rebuke you, for your burnt offering are before me always. 9 I take from your house no bullock, no goats out of your fold. (R) 16 "Why do you recite my statutes, and profess my covenant with your mouth, 17 though you hate discipline and cast my words behind you?" (R) 21 When you do these things, shall I be deaf to it? Or do you think that I am like yourself? I will correct you by drawing them up before your eyes. 23 He that offers praise as a sacrifice glorifies me; and to him that goes the right way I will show the salvation of God." (R)
G O S P E L
Matthew 23:1-12

We are no better than the scribes and Pharisees if we tolerate sin in our lives, no matter how small the sin may be. God is a God of holiness and justice! He wants nothing to do with sin except its abolition from our lives. This is the task that we must set before ourselves this Lent – the abolition of sin. There is nothing more important than this task in growing in holiness. Sin must be put to death or else we will never be able to grow in holiness and be true friends of God.

1 Then Jesus spoke to the crowds and to his disciples, 2 saying, "The scribes and the Pharisees have taken their seat on the chair of Moses. 3 Therefore, do and observe all things whatsoever they tell you, but do not follow their example. For they preach but they do not practice. 4 They tie up heavy burdens [hard to carry] and lay them on people's shoulders, but they will not lift a finger to move them. 5 All their works are performed to be seen. They widen their phylacteries and lengthen their tassels. 6 They love places of honor at banquets, seats of honor in synagogues, 7 greetings in marketplaces, and the salutation 'Rabbi.' 8 As for you, do not be called 'Rabbi.' You have but one teacher, and you are all brothers. 9 Call no one on earth your father; you have but one Father in heaven. 10 Do not be called 'Master'; you have but one master, the Messiah. 11 The greatest among you must be your servant. 12 Whoever exalts himself will be humbled; but whoever humbles himself will be exalted."
my reflections
think: This is the task that we must set before ourselves this Lent – the abolition of sin.

______________________________________________________
_________________________________________________________
God's special verse/thought for me today________________
_________________________________________________________

T O D A Y ' S BLESSING LIST
Thank You Lord for: ____________________________________
_______________________________________________________
READ THE BIBLE IN ONE YEAR Ruth 1-2
HUMILITY
The Magnificat is a well-loved prayer/song among Christians. Since we look up to Mary as a model of genuine Christian discipleship, we surely can learn from her especially on how she was able to utter those wonderful words of praise.
In my article for Kerygma (May, 2004) I said, "I have been to different Christian communities as a pastor or as a mere visitor. And I can honestly say that the most vibrant communities among the ones I have visited are the ones composed mainly of the poor. The poor are really blessed with the gift of 'life'—their worship is highly spirited.
When one is 'lowly' and humble or poor in spirit he will praise God even for the small miracles in his life. Every blessing becomes an occasion of praising. Only when one humbles himself can he be able to see the greatness of the things that God performs in his life. And this is where the poor really rank high. Thus, they are truly blessed. "Mary really identified herself with the poor, being an anawim herself.
And her cast down disposition opened her mouth to utter words of genuine praise to God."
What enabled Mary to really offer her heartfelt praise to God was her humility. So we understand why God promises exaltation for those who humble themselves—they are the ones who are able to really offer sincere praise to him.
The Bible is full of men and women with self-humbling dispositions— man bowing down before God, man prostrating before God, etc. In most of those cases, the succeeding action of man is doxology—man giving praise to God. James Packer, in Your Father Loves You, says, "The healthy heart is one that bows down in humility and rises in praise and adoration. The Psalms strike both these notes again and again. So too Paul in his letters both articulates humility and breaks into doxology."
For us to have an authentic doxology for God, we need to dispose ourselves in all humility. Fr. Sandy V. E.

REFLECTION QUESTION: Have you counted your blessings today?

Make my heart pure and humble, always ready to serve.

St. Ollegarius of Tarragona, pray for us.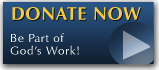 The FEAST is one of the happiest places on earth.

Click Here to find a Feast near you!
KERYGMA TV! is BACK
KERYGMA TV is on a new time slot and new channel Sundays 8 a.m. at IBC 13
Need Counseling? No Landline?
Now, you can use your mobile phone to call a friend for counseling at 09228407031. Or you may call our landlines 7266728, 7264709, 7259999 Mon-Fri 24-hrs, Sat 6am-5pm, Sun 6am-10am
BO BLOGS!
Go to Bo's Official Site and read his almost daily blog! Its not news, but thoughts and musings of Bo Sanchez. Get to know Bo in a more personal way --and find out what it means to live the life of a preacher. You get to enrich your faith as well.
DONATION
Remember to always donate your "first fruits"-not the last. Click on the "Donation" Box under the members menu - and you'll even see links to the nearest branches of the Banks where you can deposit.