READINGS for 2007-03-04
DON?T SLEEP
??have been overcome by sleep, but becoming fully awake, they saw His glory.? ? Luke 9:32

I have a classroom seatwork that is very interesting.
I ask my students to write answers to this intriguing question, ?If you were to become God for one day, what would you do?? Some of my students go to work immediately, writing the activities they want to do as gods. Some would feed all the hungry people in the world. Others would make the poor rich and the rich poor, even for just a day. A few would create a new and better world. A number of students just stared at the board thinking deep thoughts, wondering what God would really do.
After a few minutes, I noticed one student sleeping. So I approached her and woke her up telling her to continue with the seatwork. She almost jumped off the chair in embarrassment. I looked at her work and couldn?t believe what I saw. She had only one answer ? ?If I were God for one day, I would sleep.?
We miss so much in life if we just ?sleep around.? We might also miss the passing of God in our lives if our spirits are asleep. You could be spiritually sleeping right now without you knowing it. Ask yourself, am I missing out on anything? What part of me is ?sleeping??
Friend, wake up and see the glory of God in your life. Arun G.
REFLECTION:
Remember: A man fully alive is the glory of God.

Wake me up Jesus. I want to see Your glory!
1st READING
Genesis 15:5-12, 17-18

Our God is a God of action. He does not hang around waiting for everyone else to do the right thing. He gets involved with the lives of His people. God called Abraham from somewhere in the middle of modern day Iraq to leave everything and move to modern day Israel and Palestine. God shows from the beginning that He will intervene in the lives of His servants to bring them to the place, physically and spiritually, that He wants them to be. We can refuse His call, but this is not recommended.

5 He took him outside and said: ?Look up at the sky and count the stars, if you can. Just so,? he added, ?shall your descendants be.? 6 Abraham put his faith in the LORD, who credited it to him as an act of righteousness. 7 He then said to him, ?I am the LORD who brought you from Ur of the Chaldeans to give you this land as a possession.? 8 ?O LORD God,? he asked, ?How am I to know that I shall possess it?? 9 He answered him, ?Bring me a three-year-old heifer, a three-year-old she-goat, a three-yearold ram, a turtledove, and a young pigeon.? 10 He brought him all these, split them in two, and placed each half opposite the other; but the birds he did not cut up. 11 Birds of prey swooped down on the carcasses, but Abraham stayed with them. 12 As the sun was about to set, a trance fell upon Abraham, and a deep, terrifying darkness enveloped him. 17 When the sun had set and it was dark, there appeared a smoking brazier and a flaming torch, which passed between those pieces. 18 It was on that occasion that the LORD made a covenant with Abraham, saying: ?To your descendants I give this land, from the Wadi of Egypt to the Great River [the Euphrates].
P S A L M

Psalm 27:1, 7-8, 8-9, 13-14

R: The Lord is my light and my salvation.

1 The LORD is my light and my salvation; whom should I fear? The LORD is my life?s refuge; of whom should I be afraid? (R) 7 Hear, O LORD, the sound of my call; have pity on me, and answer me. 8 Of you my heart speaks; you my glance seeks. (R) Your presence, O LORD, I seek. 9 Hide not your face from me; do not in anger repel your servant. You are my helper: cast me not off. (R) 13 I believe that I shall see the bounty of the LORD in the land of the living. 14 Wait for the LORD with courage; be stouthearted, and wait for the LORD. (R)
2nd READING
Philippians 3:17-4:1

St. Paul assures us that our homeland is in heaven. This means that we are forever on a journey to get to that place. Our lives are not stationary realities, going nowhere, but dynamic examples and witnesses to the power of the grace of God to take us to another place with Him as our guide. Our lives are an adventure, a journey whereby we will be taught the ways of faith and trust in God through many and varied circumstances. The question we need to constantly ask ourselves is, ?Are we attentive to all of the lessons that the Spirit of God is teaching us??

17 Join with others in being imitators of me, brothers, and observe those who thus conduct themselves according to the model you have in us. 18 For many, as I have often told you and now tell you even in tears, conduct themselves as enemies of the cross of Christ. 19 Their end is destruction. Their God is their stomach; their glory is in their ?shame.? Their minds are occupied with earthly things. 20 But our citizenship is in heaven, and from it we also await a savior, the Lord Jesus Christ. 21 He will change our lowly body to conform with his glorified body by the power that enables him also to bring all things into subjection to himself. 4: 1 Therefore, my brothers, whom I love and long for, my joy and crown, in this way stand firm in the LORD, beloved.
G O S P E L
Luke 9:28-36

The experiences of the apostles as related to us in the New Testament, and the Gospels in particular have a certain uniqueness to them as they experience relating to Jesus in the flesh so to speak. Today, our experience of the presence of God is somewhat different yet no less potentially powerful. If we open our lives to the grace of God He can and will move in us with the same power He transformed the lives of the apostles. Do you believe this? If not, then no wonder that you struggle to experience the power of God at work in your life! Let us all pray for the grace to believe that this is His desire.

28 Jesus took Peter, John, and James and went up the mountain to pray. 29 While he was praying his face changed in appearance and his clothing became dazzling white. 30 And behold, two men were conversing with him, Moses and Elijah, 31 who appeared in glory and spoke of his exodus that he was going to accomplish in Jerusalem. 32 Peter and his companions had been overcome by sleep, but becoming fully awake, they saw his glory and the two men standing with him. 33 As they were about to part from him, Peter said to Jesus, ?Master, it is good that we are here; let us make three tents, one for you, one for Moses, and one for Elijah.? But he did not know what he was saying. 34 While he was still speaking, a cloud came and cast a shadow over them, and they became frightened when they entered the cloud. 35 Then from the cloud came a voice that said, ?This is my chosen Son; listen to him.? 36 After the voice had spoken, Jesus was found alone. They fell silent and did not at that time tell anyone what they had seen.

my reflections
think: Our God is a God of action.
________________________________________________________
_________________________________________________________
God?s special verse/thought for me today________________
________________________________________________________

T O D A Y ? S BLESSING LIST
Thank You Lord for: ____________________________________
_______________________________________________________
READ THE BIBLE IN ONE YEAR Judges 14-18
SABBATH PAUSE
My weekly time with God
THANK YOU LIST
Things to be grateful for from the past week
________________________________________________________________
________________________________________________________________
_________________________________________________________________
SPECIAL NEEDS
Things to ask God for in the coming week
________________________________________________________________
_________________________________________________________________
________________________________________________________________
HIDDEN TREASURE
Most important word God told me this week
_______________________________________________________________
_________________________________________________________________
_________________________________________________________________

YOU ARE MY SON
I was always in different school competitions when I was young. I did not miss a single contest?Science Quiz Bee, Search for Math Wizard, Investigatory Project, Bible Quiz, CAT Tactical Drills, etc.?I mean, I even joined the Population Quiz, or PopQuiz as it was known then. Although I did not win in all of them, the fact that I held my own in all those competitions gave me a different thrill.
I was in third year High School and, together with the whole delegation from the province of Rizal, we were in San Pablo City to compete for the Regional Science Fair. Just before the start of the Science Congress I was told by my teacher-coach that my parents drove all the way from Antipolo just to see me compete. That gave me the much needed boost to do well in my defense.
In the course of my presentation, one of the judges cut in and inquired about a detail in my science project. I entertained his question and it seemed he was amused with it. I then saw my father walking around the convention hall talking with different persons who didn?t look familiar. He did this until the end of my presentation.
After the Fair I asked my father what he was doing going around the hall talking with persons he didn?t know. He said matter-of-factly, ?I was telling them you are my son.? That really made me misty-eyed, but I did not show him of course (what is it really with crying and men?). And it really made not just my day, but my whole life.
Today Jesus is transformed before the eyes of his disciples and the voice of the Father echoing His claim on his Son was heard by the Son himself. What difference it could really have made! Jesus was already trying to reconcile in himself the thought of the suffering that was to befall him. Now we are sure that that voice somehow shaped the kind of response that Jesus made as they came down the mountain.
Christians need to always hear those words of the Father. We merited sonship because of what Christ did. And as such the Father claims us as His own sons and daughters as well. The voice of the Father claiming us as His own children must truly shape our attitude towards life, especially in fulfilling the directives He has left us with to guide our lives on earth. Fr. Sandy V. E.

REFLECTION QUESTION: Do you give praise when it is needed the most?

Teach me to be mindful of the need of others for recognition, for this may spell out their success.

St. Lucius I, pray for us.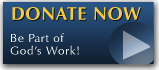 The FEAST is one of the happiest places on earth.

Click Here to find a Feast near you!
KERYGMA TV! is BACK
KERYGMA TV is on a new time slot and new channel Sundays 8 a.m. at IBC 13
Need Counseling? No Landline?
Now, you can use your mobile phone to call a friend for counseling at 09228407031. Or you may call our landlines 7266728, 7264709, 7259999 Mon-Fri 24-hrs, Sat 6am-5pm, Sun 6am-10am
BO BLOGS!
Go to Bo's Official Site and read his almost daily blog! Its not news, but thoughts and musings of Bo Sanchez. Get to know Bo in a more personal way --and find out what it means to live the life of a preacher. You get to enrich your faith as well.
DONATION
Remember to always donate your "first fruits"-not the last. Click on the "Donation" Box under the members menu - and you'll even see links to the nearest branches of the Banks where you can deposit.