READINGS for 2007-03-03
PRAYING FOR PERSECUTORS
"? pray for those who persecute you?? ? Matthew 5:44

It seems an easy teaching to practice. ?Pray for those who persecute you.? So we say, ?Lord, bless them!? referring to those who annoy us, who treat us cruelly and those who injure or harass us. But do you know what that command of Jesus actually entails?
Let me give you the Amplified Bible version of that passage: ?Invoke blessings upon and pray for the happiness of those who curse you, implore God?s blessing (favor) upon those who abuse you [who revile, reproach, disparage, and highhandedly misuse you]? (Luke 6:28).
Now that puts that injunction in a different, more difficult light!
I remember the first time I tried to apply that passage. I think my nose almost bled before I could utter, ?Lord, bless this enemy of mine with all the wonderful blessings I desire for myself.?
It?s not easy to pray for God to bless our rivals and those who wish us ill with even greater blessings than we enjoy. But doing that shows that we trust God?s way of love is better than our way of retaliation. And because we obey, He blesses us even more. Rissa S.

REFLECTION:
?When you are insulted, you must not only not resent it, but make it an occasion to exhibit the Son of God.? (Oswald Chambers)

Lord, bless those who abuse me and insult me. Bless them with good health, a happy life and all their heart?s desires. Crown their efforts with success and prosper them. Amen.
1st READING
Deuteronomy 26:16-19

The Commandments of God are there to guide us in our actions, the way that we live our lives. God gave them through Moses to set a minimum level of morality to help us discern the truths that are fundamental to truly human living. This discernment is an ongoing reality; as times and technologies change, the Church examines the new realities and makes a judgment on them according to the inherent meaning of the actions. We cannot afford to neglect this discernment process or we might end up embracing something, a technology or otherwise, that will ultimately undermine the dignity of the human person.

16 This day the LORD, your God, commands you to observe these statutes and decrees. Be careful, then, to observe them with all your heart and with all your soul. 17 Today you are making this agreement with the LORD, he is to be your God and you are to walk in his ways and observe his statutes, commandments and decrees, and to hearken to his voice.18 And today the LORD is making this agreement with you, you are to be a people peculiarly his own, as he promised you; and provided you keep all his commandments, 19 he will then raise you high in praise and renown and glory above all other nations he has made, and you will be a people sacred to the LORD, your God, as he promised.
P S A L M

Psalm 119:1-2, 4-5, 7-8

R: Blessed are they who follow the law of the Lord!

1 Blessed are they whose way is blameless, who walk in the law of the LORD. 2 Blessed are they who observe his decrees, who seek him with all their heart. (R) 4 You have commanded that your precepts be diligently kept. 5 Oh, that I might be firm in the ways of keeping your statutes! (R) 7 I will give you thanks with an upright heart, when I have learned your just ordinances. 8 I will keep your statutes; do not utterly forsake me. (R)
G O S P E L
Matthew 5:43-48

Jesus is not interested in excuses when it comes to loving our fellow men and women. He has made it really easy for us! We do not have to discern who we should love and who we can neglect. The answer is simple ? namely, we are called to love all men and women regardless of who they are and what they have done. We do not have to like them or approve of their deed, but we do have to love them all. I think that we are all going to need God?s help in order to fulfill this command!

43 ?You have heard that it was said, ?You shall love your neighbor and hate your enemy.? 44 But I say to you, love your enemies, and pray for those who persecute you, 45 that you may be children of your heavenly Father, for he makes his sun rise on the bad and the good, and causes rain to fall on the just and the unjust. 46 For if you love those who love you, what recompense will you have? Do not the tax collectors do the same? 47 And if you greet your brothers only, what is unusual about that? Do not the pagans do the same? 48 So be perfect, just as your heavenly Father is perfect.?

my reflections
think: We are called to love all men and women regardless of who they are and what they have done.
________________________________________________________
_________________________________________________________
God?s special verse/thought for me today________________
_________________________________________________________

T O D A Y ? S BLESSING LIST
Thank You Lord for: ____________________________________
_______________________________________________________
READ THE BIBLE IN ONE YEAR Judges 10-13
SAVING THE LIFE OF AN ENEMY
How exactly do you love somebody who has done something bad to you? This is a problem of those who are confronted with the challenge of Jesus in today?s gospel.
Stephen Olford tells this story in his book The Grace of Giving. During the American
Revolution there was a pastor, Peter Miller, who lived in Ephrata, Pennsylvania. He was a friend to George Washington. In Ephrata also lived Michael Wittman, an evil-minded person who did all he could to oppose and humiliate the pastor. One day Michael Wittman was arrested for treason and sentenced to die. Peter Miller traveled seventy miles on foot to Philadelphia to see Washington and plead for the life of the Wittman.
General Washington declined the request of Peter and said, ?I cannot grant you the life of your friend.?
?My friend!? exclaimed the old preacher. ?He?s the bitterest enemy I have.? Washington was surprised to find this out, so he said, ?You?ve walked 70 miles to save the life of an enemy? Now that puts the matter in a different light. I?ll grant your pardon.?
And he did. Peter Miller took Michael Wittman back home to Ephrata? no longer an enemy but a friend.
Would you love an enemy just as you would love a friend or a kin? St. Paul defines love quite differently. ?Love is patient and is kind.? Now that is not the kind of definition that we normally get when we define love. We know love is something that we feel. But Paul says it is more than just a feeling. It is something that we decide on. When you love somebody you will decide to be patient with that somebody. When you love a person you need to be kind to that person. This is perhaps the kind of love that Christ wants us to have when we are dealing with those difficult to feel love for.
We have to admit that love based on feeling alone is not enough to sustain relationships in this world. For surely time will come that we will find some reason that will challenge this kind of love. What will make us go on loving is our resolve?our decision, to go on loving despite the hurts and pains.Fr. Sandy V. E.

REFLECTION QUESTION: Who do you find most difficult to love?

For our enemies, we pray. For ourselves, if we are enemies to others, may we seek their forgiveness.

St. Camilla, hermitess, pray for us.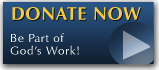 The FEAST is one of the happiest places on earth.

Click Here to find a Feast near you!
KERYGMA TV! is BACK
KERYGMA TV is on a new time slot and new channel Sundays 8 a.m. at IBC 13
Need Counseling? No Landline?
Now, you can use your mobile phone to call a friend for counseling at 09228407031. Or you may call our landlines 7266728, 7264709, 7259999 Mon-Fri 24-hrs, Sat 6am-5pm, Sun 6am-10am
BO BLOGS!
Go to Bo's Official Site and read his almost daily blog! Its not news, but thoughts and musings of Bo Sanchez. Get to know Bo in a more personal way --and find out what it means to live the life of a preacher. You get to enrich your faith as well.
DONATION
Remember to always donate your "first fruits"-not the last. Click on the "Donation" Box under the members menu - and you'll even see links to the nearest branches of the Banks where you can deposit.