READINGS for 2007-03-02
READY TO RECONCILE
??if you bring your gift to the altar and there recall that your brother has anything against you, leave your gift?? ? Matthew 5:23-24

If I were to take this verse literally, I would probably leave gifts at the altar every time and maybe never come back to offer them. That should tell you how many people have something against me who are not willing to reconcile!
However, I?d like to think that full reconciliation with those we are not at peace with is not what Jesus demands of us here. I believe it is our willingness to admit that others may have anger toward us, that we did have a part in the breaking of a relationship, and that we are willing to make the first step of reconciliation by going to the brother instead of waiting for him to come to the altar where we are ready to make an offering.
Humility and love. Jesus wants us to be humble enough to reach out to those who have something against us. And He wants us to love them enough to want to do this.
This Lent, let us pray for the grace to obey. I need a double portion. Victoria L.
REFLECTION:
If we do not want to be standing at the altar for too long, we better learn to be humble.

Father, save me from my pride.
1st READING
Ezekiel 18:21-28

There is something of a paradox in the mercy of the Lord, if someone lives a wicked life and repents towards the end of it, they will be saved. However, if someone lives a good life and then rebels towards the end they will be seriously, if not mortally, endangering their salvation. We are never assured of eternal life until the day that we die. Unfortunately we do not know the date of our death so the only safe path to salvation is to be ready at any time to hear God calling us home.

21 But if the wicked man turns away from all the sins he committed, if he keeps all my statutes and does what is right and just, he shall surely live, he shall not die. 22 None of the crimes he committed shall be remembered against him; he shall live because of the virtue he has practiced. 23 Do I indeed derive any pleasure from the death of the wicked? says the Lord God. Do I not rather rejoice when he turns from his evil way that he may live? 24 And if the virtuous man turns from the path of virtue to do evil, the same kind of abominable things that the wicked man does, can he do this and still live? None of his virtuous deeds shall be remembered, because he has broken faith and committed sin; because of this, he shall die. 25 You say, ?The LORD?s way is not fair!? Hear now, house of Israel: Is it my way that is unfair, or rather, are not your ways unfair? 26 When a virtuous man turns away from virtue to commit iniquity, and dies, it is because of the iniquity he committed that he must die. 27 But if a wicked man, turning from the wickedness he has committed, does what is right and just, he shall preserve his life; 28 since he has turned away from all the sins which he committed, he shall surely live, he shall not die.
P S A L M

Psalm 130:1-2, 3-4, 5-7, 7-8

R: If you, O Lord, mark iniquities, who can stand?

1 Out of the depths I cry to you, O LORD; LORD, hear my voice! 2 Let your ears be attentive to my voice in supplication. (R) 3 If you, O LORD, mark iniquities, LORD, who can stand? 4 But with you is forgiveness, that you may be revered. (R) 5 I trust in the LORD; my soul trusts in his word. 6 My soul waits for the LORD more than sentinels wait for the dawn. More than sentinels wait for the dawn. 7 Let Israel wait for the LORD. (R) For with the LORD is kindness and with him is plenteous redemption; 8 and he will redeem Israel from all their iniquities. (R)
G O S P E L
Matthew 5:20-26

Virtue, if it is true and lasting, is never a shallow reality in our lives. We know that we are growing in virtue when the goodness of God is beginning to penetrate to the depth of our beings and we no longer care about the superficial realities of life; we have become focused on that which is truly good and pure and holy. Jesus? life is a perfect example of this to the point that He is unconcerned that He is going to be put to death. Why? Jesus knows that there is something greater than death that lies ahead of Him. Let us pray for this same knowledge to guide our lives as well.

20 I tell you, unless your righteousness surpasses that of the scribes and Pharisees, you will not enter into the kingdom of heaven. 21 You have heard that it was said to your ancestors, ?You shall not kill; and whoever kills will be liable to judgment.? 22 But I say to you, whoever is angry with his brother will be liable to judgment, and whoever says to his brother, ?Raqa,? will be answerable to the Sanhedrin, and whoever says, ?You fool,? will be liable to fiery Gehenna. 23 Therefore, if you bring your gift to the altar, and there recall that your brother has anything against you, 24 leave your gift there at the altar, go first and be reconciled with your brother, and then come and offer your gift. 25 Settle with your opponent quickly while on the way to court with him. Otherwise your opponent will hand you over to the judge, and the judge will hand you over to the guard, and you will be thrown into prison. 26 Amen, I say to you, you will not be released until you have paid the last penny.

my reflections
think: We are never assured of eternal life until the day that we die.

________________________________________________________
_________________________________________________________
God?s special verse/thought for me today________________
________________________________________________________

T O D A Y ? S BLESSING LIST
Thank You Lord for: ____________________________________
_____________________________________________________
READ THE BIBLE IN ONE YEAR Judges 5-9
OUTWARD OR INWARD?
The Pharisees and Scribes were regarded as holy persons by the common Jew. But how exactly did they practice their religiosity?
They practiced a religion that was more concerned with outward orthodoxy. The Pharisees were very faithful in living out the demands of their faith, but only as far as external motions of piety are concerned. Nothing much happened within. They could religiously perform the precepts of their faith but leave out the demands of charity. This surely caught Jesus? notice for it is to them that Jesus addressed the words, ?It is mercy that I desire and not sacrifice (Matthew12:7).
Hence, in so many situations they would always be found scrutinizing the disciples? and Jesus? alleged lack of decorum as regards fidelity to the external rules of the faith. They would be found passing over people in need for fear of being defiled by their involvement in their affairs. They would be found always in temple worship doing minute details that the law required. But they were far from the precepts of the heart, failing to attend even to the modest concerns of the people.
Now Jesus says that unless our righteousness exceeds that of the scribes and Pharisees we will never enter the kingdom of heaven. It may be a tall order but considering that we already know whose righteousness we need to surpass, meriting the Kingdom of heaven will not be too far out to achieve. Christ expects more from us his disciples. To settle with the pharisaic model of outward living out of faith is surely not the thing for Christ.
Many of us can surely see a little of a Pharisee in ourselves?nominal in living out the faith, scant in works of charity. Now we know that the Kingdom is not for those kinds of men who see themselves as already fulfilling their Christian obligation through mere superficial means. The kingdom is for those who are willing to go the extra mile for God.
So, learn what the Pharisees and Scribes did. Then do more. Fr. Sandy V. E.

REFLECTION QUESTION: Are we scant in works of charity?

For the times that the outward was more important than the inward, forgive me, Lord.
St. Agnes of Boheinia, abbess, pray for us.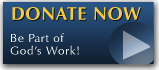 The FEAST is one of the happiest places on earth.

Click Here to find a Feast near you!
KERYGMA TV! is BACK
KERYGMA TV is on a new time slot and new channel Sundays 8 a.m. at IBC 13
Need Counseling? No Landline?
Now, you can use your mobile phone to call a friend for counseling at 09228407031. Or you may call our landlines 7266728, 7264709, 7259999 Mon-Fri 24-hrs, Sat 6am-5pm, Sun 6am-10am
BO BLOGS!
Go to Bo's Official Site and read his almost daily blog! Its not news, but thoughts and musings of Bo Sanchez. Get to know Bo in a more personal way --and find out what it means to live the life of a preacher. You get to enrich your faith as well.
DONATION
Remember to always donate your "first fruits"-not the last. Click on the "Donation" Box under the members menu - and you'll even see links to the nearest branches of the Banks where you can deposit.