READINGS for 2007-03-01
DON?T BE AFRAID TO ASK
?Ask, and it will be given to you.? ? Matthew 7:7

Do you want french fries with that?
Pretty simple question.
But because of that one single line, a burger chain adds $20 million to its annual profits each year. From one tiny question!
And if you order a Coke, the girl behind the counter has been trained to ask, ?Large??
Again, that second question adds millions and millions to their bottom line.
Don?t be afraid to ask.
Unless you learn to ask, you will never be successful in life.
Ask for advice. Ask for a date. Ask for a referral. Ask for a sale.
Salesmen know that if they ask 100 people to buy their product, only 10 say yes. Others get discouraged and look for another job. Top salesmen are energized and ask 1000 people?so 100 people will buy.
Because I run non-profit organizations that spend millions for the poor and the work of evangelization, I?ve learned to ask. That?s why the Kerygma Family which supports our work has expanded all over the world. (If you haven?t joined, please do so: Log onto www.kerygmafamily.com. See, I?m asking again!)
Don?t be afraid to ask. Bo S.
REFLECTION:
Make a list of what you want in life. Start asking!

Lord, You?ve never stopped asking me to change my life. Thank You that You never give up on asking!
1st READING


Esther C:12, 14-16, 23-25 (or Esther 4:28, 30-32, 39-41)

Sometimes our choices are governed by our greatest love; at other times by our greatest fear. The former is obviously the better motivation, however, fear, as long as it eventually grows into love, can be a reasonable starting point. Esther is afraid for her own life as she prepares to intercede with the king. She decides to go ahead with her plan as she knows the fate of her people depends upon it.

28 [C:12] Queen Esther, seized with mortal anguish, likewise had recourse to the LORD. 30 [C:14] Then she prayed to the LORD, the God of Israel, saying ?My LORD, our King, you alone are God. Help me, who am alone and have no help but you, 31 [C:15] for I am taking my life in my hand. 32 [C:16] As a child I was wont to hear from the people of the land of my forefathers that you, O LORD, chose Israel from among all peoples, and our fathers from among all their ancestors, as a lasting heritage, and that you fulfilled all your promises to them. 39 [C:23] Be mindful of us, O LORD. Manifest yourself in the time of our distress and give me courage, King of gods and Ruler of every power. 40 [C:24] Put in my mouth persuasive words in the presence of the lion, and turn his heart to hatred for our enemy, so that he and those who are in league with him may perish. 41 [C:25] Save us by your power, and help me, who am alone and have no one but you, O Lord. ?You know all things.?
P S A L M

Psalm 138:1-2, 2-3, 7-8

R: Lord, on the day I called for help, you answered me.

1 I will give thanks to you, O LORD, with all my heart, for you have heard the words of my mouth; in the presence of the angels I will sing your praise; 2 I will worship at your holy temple and give thanks to your name. (R) Because of your kindness and your truth; for you have made great above all things your name and your promise. 3 When I called, you answered me; you built up strength within me. (R) 7 Your right hand saves me. 8 The LORD will complete what he has done for me; your kindness, O LORD, endures forever; forsake not the work of your hands. (R)
G O S P E L
Matthew 7:7-12

Jesus encourages us to intercede for our needs persistently and with courage. I am sure that we have all experienced giving in to someone even against our will because they have displayed persistence and conviction in what they want. We can be sure that God will never give us anything that is sinful; it is important that we demonstrate to Him that we want the gifts that He gives so that He will have some sort of assurance they will not go to waste.

7 ?Ask and it will be given to you; seek and you will find; knock and the door will be opened to you. 8 For everyone who asks, receives; and the one who seeks, finds; and to the one who knocks, the door will be opened. 9 Which one of you would hand his son a stone when he asks for a loaf of bread, 10 or a snake when he asks for a fish? 11 If you then, who are wicked, know how to give good gifts to your children, how much more will your heavenly Father give good things to those who ask him. 12 Do to others whatever you would have them do to you. This is the law and the prophets.?

my reflections
think: Jesus encourages us to intercede for our needs persistently and with courage.
________________________________________________________
_________________________________________________________
God?s special verse/thought for me today________________
_________________________________________________________

T O D A Y ? S BLESSING LIST
Thank You Lord for: ____________________________________
_______________________________________________________
READ THE BIBLE IN ONE YEAR Judges 1-4
PULONG DIABLO
Jonathan is a poor boy from a baranggay at the outskirts of a highly industrialized city. Their barrio is a haven for all of the city?s crooks and it has earned for itself a moniker?Pulong Diablo. Jonathan has gotten used to regular police raids in their area. Whenever a crime of any sort is committed in the city, police would always do the rounds in their baranggay to ferret out the culprits. Apart from street corners bustling with gossiping middle-aged women, brawls are daily fare in that place. The surroundings are just ghastly.
Needless to say, he dreads that place and wants very much to get out. So he prays real hard. But God just refuses to listen to him. I am sure many of us can identify with Jonathan. There are so many of us who find ourselves in very difficult situations that we just wish we could get out of. So we pray real hard, only to be ?denied? what we ardently desire for ourselves?even if we think that what we pray for ourselves is, unquestionably, what is best for us.
William Barclay says this: The Greeks had their stories about the gods who answered men?s prayers, but the answer was an answer with a barb in it, a double-edged gift. Aurora, the goddess of the dawn, fell in love with Tithonus a mortal youth, so the Greek story ran. Zeus, the king of the gods, offered her any gift that she might choose for her mortal lover. Aurora very naturally chose that Tithonus might live for ever; but she had forgotten to ask that Tithonus might remain for ever young; and so Tithonus grew older and older and older, and could never die, and the gift became a curse.
God answers our prayers always, but not in our terms, for He alone possesses a wisdom that is beyond this world. We have to realize that there are times that we ask for things that can only lead to our ruin. Hence, in order not to turn into curse the gift that we ask from God, we need to trust more in Him whose real desire is to make us better.
So, ask and it will be given to you?a real gift coming from a God who really knows what is best for you. Fr. Sandy V. E.

REFLECTION QUESTION: Do you believe that when you ask and it will be given to you?a real gift coming from a God who really knows what is best for you?

For the gifts that You give, thank You.
St. Albinus, bishop, pray for us.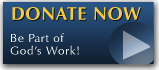 The FEAST is one of the happiest places on earth.

Click Here to find a Feast near you!
KERYGMA TV! is BACK
KERYGMA TV is on a new time slot and new channel Sundays 8 a.m. at IBC 13
Need Counseling? No Landline?
Now, you can use your mobile phone to call a friend for counseling at 09228407031. Or you may call our landlines 7266728, 7264709, 7259999 Mon-Fri 24-hrs, Sat 6am-5pm, Sun 6am-10am
BO BLOGS!
Go to Bo's Official Site and read his almost daily blog! Its not news, but thoughts and musings of Bo Sanchez. Get to know Bo in a more personal way --and find out what it means to live the life of a preacher. You get to enrich your faith as well.
DONATION
Remember to always donate your "first fruits"-not the last. Click on the "Donation" Box under the members menu - and you'll even see links to the nearest branches of the Banks where you can deposit.