READINGS for 2007-02-28
IT?S A SIGN!
?They will ask for a sign but no sign will be given to them...? ? Luke 11:29

One of my favorite Pinoy movies is Got 2 Believe . In this movie, the main character, Toni, asked for a sign to tell if she was really in love with Lorenz. When the sign finally happened, she didn?t believe it at first, until the end of the movie when Lorenz finally told her he was in love with her.
I used to ask for signs myself. Sometimes they appeared? like when I was on my way home and I asked for a sign if I should text someone based on the plate numbers of the cars in EDSA. There were other times when I didn?t see the sign: like if Freestyle played ?Missing You,? then it meant I shouldn?t give up on my crush.
As I grew spiritually, I realized that the signs I asked for weren?t really accurate ? in fact, when they didn?t give me the result I wanted, I often disregarded the first sign and waited for another that would fit my desire. I would continually wait for the sign I asked for, missing the other blessings that God had for me.
God made me realize I don?t need to ask for signs when I want to know something in my life ? all I need to do is to believe that He holds my life and He knows what He is doing. Tina M.
REFLECTION:
Is your faith sign-based or love-based?

May Your life and death be enough sign for me of Your love.
1st READING
Jonah 3:1-10

Repentance is at the heart of the Christian Gospel. Without repenting of our sins we cannot really take on the life of faith as sin is the antithesis to conversion. Sin is precisely that aspect of our former lives that we are seeking to change when we talk about being converted to God. Jonah preaches repentance to the people of Nineveh and they respond to his call. What about us? Are we repenting daily of our sins? Are we turning away from sin and growing in holiness daily?

1 The word of the LORD came to Jonah a second time: 2 ?Set out for the great city of Nineveh, and announce to it the message that I will tell you.? 3 So Jonah made ready and went to Nineveh, according to the LORD?s bidding. Now Nineveh was an enormously large city; it took three days to go through it. 4 Jonah began his journey through the city, and had gone but a single day?s walk announcing, ?Forty days more and Nineveh shall be destroyed,? 5 when the people of Nineveh believed God; they proclaimed a fast and all of them, great and small, put on sackcloth. 6 When the news reached the king of Nineveh, he rose from his throne, laid aside his robe, covered himself with sackcloth, and sat in the ashes. 7 Then he had this proclaimed throughout Nineveh, by decree of the king and his nobles: ?Neither man nor beast, neither cattle nor sheep, shall taste anything; they shall not eat, nor shall they drink water. 8 Man and beast shall be covered with sackcloth and call loudly to God; every man shall turn from his evil way and from the violence he has in hand. 9 Who knows, God may relent and forgive, and withhold his blazing wrath, so that we shall not perish.? 10 When God saw by their actions how they turned from their evil way, he repented of the evil that he had threatened to do to them; he did not carry it out.
P S A L M

Psalm 51:3-4, 12-13, 18-19

R: A heart contrite and humbled, O God, you will not spurn.

1 [3] Have mercy on me, O God, in your goodness; in the greatness of your compassion wipe out my offense. 2 [4] Thoroughly wash me from my guilt and of my sin cleanse me. (R) 10 [12] A clean heart create for me, O God, and a steadfast spirit renew within me. 11 [13] Cast me not out from your presence, and your Holy Spirit take not from me. (R) 16 [18] For you are not pleased with sacrifices; should I offer a burnt offering, you would not accept it. 17 [19] My sacrifice, O God, is a contrite spirit; a heart contrite and humbled, O God, you will not spurn. (R)
G O S P E L
Luke 11:29-32

When God judges the greatness and holiness of a person, it has nothing to do with their position or stature in the eyes of the world. Instead it has everything to do with the degree to which they respond to the call of repentance at the heart of the proclamation of the Gospel. The truly righteous man or woman is one who has heard the call to repent and is in the process of doing exactly that rooting out the sources of sin in his or her life and replacing them with the virtues of holiness.

29 While still more people gathered in the crowd, he said to them, ?This generation is an evil generation; it seeks a sign, but no sign will be given it, except the sign of Jonah. 30 Just as Jonah became a sign to the Ninevites, so will the Son of Man be to this generation. 31 At the judgment the queen of the south will rise with the men of this generation and she will condemn them, because she came from the ends of the earth to hear the wisdom of Solomon, and there is something greater than Solomon here. 32 At the judgment the men of Nineveh will arise with this generation and condemn it, because at the preaching of Jonah they repented, and there is something greater than Jonah here.

my reflections
think: Repentance is at the heart of the Christian Gospel.
________________________________________________________
_________________________________________________________
God?s special verse/thought for me today________________
_________________________________________________________

T O D A Y ? S BLESSING LIST
Thank You Lord for: ____________________________________
_______________________________________________________
READ THE BIBLE IN ONE YEAR Joshua 20-24
RIGHTEOUS LIVING IS THE ONLY WAY TO GO
In today?s Gospel Jesus tries to contrast the responses of a pagan Queen from the South and the crowds seeking a sign from Him. The queen comes from afar to seek the Wisdom of Solomon; that is, she recognizes the wisdom and is willing to submit her question to it. The crowds, however, demonstrate a lack of submission of heart by constantly asking for a sign before responding with the submission of their hearts to the preaching of Jesus. It is easy to note the disappointment in Jesus? tone as He engages His audience.
Jesus has already given the crowds numerous signs with His miracles etc, now it is time for them to respond to the signs, not keep asking for more of them. This scenario reminds me of something I read in the writings of Scott Hahn, a convert to Catholicism, where he says words to the effect that to delay acting upon what God has revealed to us to be true is to delay obedience to Him and thus a sin! I do not think this is too harsh an assessment of such a situation. In the economic world, to delay acting upon a market trend will cost a company millions and probably some of the employees, particularly the ones who procrastinated, their jobs! I know what we are dealing with here is not the free market world, but this does not mean that some of the principles that apply in the freemarket cannot speak into our faith or even the Church!
The author of Ecclesiastes 3 tells us there is a time for everything under heaven; well,there is a time to stop asking for signs and get on with the business at hand before it is too late to do what should be done. Jesus knows this and thus is challenging the people to make a response to His preaching and stop delaying the inevitable. Even if we do not make a concrete response to the Gospel, this lack of action is in itself a response and a negative one at that. Let us try to avoid this scenario if at all possible. Fr. Steve T.

REFLECTION QUESTION: Am I a procrastinator when it comes to acting upon God?s will for my life? What can I do about this?

Father, I know you desire the best for me. Help me to trust that whatever it is you want me to do will bring the greatest fulfillment to my life.

St. Macarius, pray for us.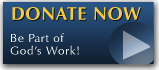 The FEAST is one of the happiest places on earth.

Click Here to find a Feast near you!
KERYGMA TV! is BACK
KERYGMA TV is on a new time slot and new channel Sundays 8 a.m. at IBC 13
Need Counseling? No Landline?
Now, you can use your mobile phone to call a friend for counseling at 09228407031. Or you may call our landlines 7266728, 7264709, 7259999 Mon-Fri 24-hrs, Sat 6am-5pm, Sun 6am-10am
BO BLOGS!
Go to Bo's Official Site and read his almost daily blog! Its not news, but thoughts and musings of Bo Sanchez. Get to know Bo in a more personal way --and find out what it means to live the life of a preacher. You get to enrich your faith as well.
DONATION
Remember to always donate your "first fruits"-not the last. Click on the "Donation" Box under the members menu - and you'll even see links to the nearest branches of the Banks where you can deposit.