READINGS for 2007-02-26
MR. MORTIS
?Do not cheat one another.? ? Leviticus 19:11

My journalism professor never tires of telling his students this story of a cub reporter?s fabrication of facts for want of a longer story to submit. An excerpt of his news report goes: ?When the police arrived at the scene and checked on the body, Rigor Mortis was already present.
?Pressed for comment, Mr. Mortis, however, refused to speak about his involvement in the crime.? And this story actually saw print! Honesty is indeed a trait worth practicing, not only in journalism but in everything we do. In our reading today, we see that God?s prescription for the Israelites demands honesty in both word and deed.
This may also be said when it comes to our relationships. Where dishonesty and lies abound, we can be sure that mistrust and suspicion will ultimately destroy these relationships. I guess that?s why when people in recovery from various addictions join a 12- step program of recovery, they are asked to commit to rigorous honesty. They see this as key in rebuilding their lives and the relationships they have destroyed.
Let?s start looking in our lives today and check in which areas we still need to be rigorously honest ? hopefully until Mr. Mortis comes along. Roy M.
REFLECTION:

Let?s start looking in our lives today and check in which areas we still need to be rigorously honest ? hopefully until Mr. Mortis comes along.

You are Truth, You are life. May I never forget this.
1st READING
Leviticus 19:1-2.11-18

Holiness is the key to any Christian calling. If we seek holiness as the priority of all that we do, then we will not go too far wrong when it comes to doing God?s will. What should we look for in a teacher/leader/evangelist etc? The first thing we should ask ourselves is, ?Does he or she live a holy life?? Jesus? authority in no small degree is a result of His holiness, His submission to His Father?s will in all things. Let us seek to imitate His obedience and thus grow in holiness each day.

1 The LORD said to Moses, 2 ?Speak to the whole Israelite community and tell them: ?Be holy, for I, the LORD your God, am holy.? 11 You shall not steal. You shall not lie or speak falsely to one another. 12 You shall not swear falsely by my name, thus profaning the name of your God. I am the LORD. 13 You shall not defraud or rob your neighbor. You shall not withhold overnight the wages of your day laborer. 14 You shall not curse the deaf, or put a stumbling block in front of the blind, but you shall fear your God. I am the LORD. 15 You shall not act dishonestly in rendering judgment. Show neither partiality to the weak nor deference to the mighty, but judge your fellow men justly. 16 You shall not go about spreading slander among your kinsmen; nor shall you stand by idly when your neighbor?s life is at stake. I am the LORD. 17 You shall not bear hatred for your brother in your heart. Though you may have to reprove your fellow man, do not incur sin because of him. 18 Take no revenge and cherish no grudge against your fellow countrymen. You shall love your neighbor as yourself. I am the LORD.?
P S A L M

Psalm 19:8, 9, 10, 15

R: Your words, Lord are Spirit and Life.

7 [8] The law of the LORD is perfect, refreshing the soul; the decree of the LORD is trustworthy, giving wisdom to the simple. (R) 8 [9] The precepts of the LORD are right, rejoicing the heart; the command of the LORD is clear, enlightening the eye. (R) 9 [10] The fear of the LORD is pure, enduring forever; the ordinances of the LORD are true, all of them just. (R) 14 [15] Let the words of my mouth and the thought of my heart find favor before you, O LORD, my rock and my redeemer. (R)
Matthew 25:31-46

If we want to learn to live like Jesus, we will have to learn to love all men and women. The first step in this task is learning to see Jesus in them. That is, we should pray for the grace to be able to see the good aspects of a person?s life rather than to focus on their negative or sinful traits. This habit can take a lot of learning, as we tend to be very judgmental in our relationships as a way of setting ourselves over and above others. This is not the way of Jesus and it has no place in the Kingdom of God. Let us leave the judging to God, as He is certain to do a better job of it than any of us!

31 When the Son of Man comes in his glory, and all the angels with him, he will sit upon his glorious throne, 32 and all the nations will be assembled before him. And he will separate them one from another, as a shepherd separates the sheep from the goats. 33 He will place the sheep on his right and the goats on his left. 34 Then the king will say to those on his right, ?Come, you who are blessed by my Father. Inherit the kingdom prepared for you from the foundation of the world. 35 For I was hungry and you gave me food, I was thirsty and you gave me drink, a stranger and you welcomed me, 36 naked and you clothed me, ill and you cared for me, in prison and you visited me.? 37 Then the righteous will answer him and say, ?Lord, when did we see you hungry and feed you, or thirsty and give you drink? 38 When did we see you a stranger and welcome you, or naked and clothe you? 39 When did we see you ill or in prison, and visit you?? 40 And the king will say to them in reply, ?Amen, I say to you, whatever you did for one of these least brothers of mine, you did for me.? 41 Then he will say to those on his left, ?Depart from me, you accursed, into the eternal fire prepared for the devil and his angels. 42 For I was hungry and you gave me no food, I was thirsty and you gave me no drink, 43 a stranger and you gave me no welcome, naked and you gave me no clothing, ill and in prison, and you did not care for me.? 44 Then they will answer and say, ?Lord, when did we see you hungry or thirsty or a stranger or naked or ill or in prison, and not minister to your needs?? 45 He will answer them, ?Amen, I say to you, what you did not do for one of these least ones, you did not do for me.? 46 And these will go off to eternal punishment, but the righteous to eternal life.

my reflections
think: If we want to learn to live like Jesus, we will have to learn to love all men and women.

________________________________________________________
_________________________________________________________
God?s special verse/thought for me today________________
_________________________________________________________

T O D A Y ? S BLESSING LIST
Thank You Lord for: ____________________________________
_______________________________________________________
READ THE BIBLE IN ONE YEAR Joshua 10-14
GETTING TO KNOW THE SAINTS
Saint Jerome Emiliani
Jerome Emiliani, patron saint of orphans, was born in 1481 at Venice, Italy. He belonged to a noble family where he grew up to become a good soldier.
In defending his post at Castelnuovo from an invasion by the Venetian troops of Maximilian I, Jerome was captured and thrown into a dungeon. Chained in prison, he contemplated on his immoral living. He became repentant ; so he promised the Blessed Mother a renewed life if she would help him escape imprisonment. His prayers were answered.
According to stories, Jerome went straight to a church in Trevisio. There he hung his prison chains in front of the Blessed Mother s altar. He then entered priesthood in Venice and devoted his life to charity. He cared especially for the homeless children on the streets ? gave them home, provided them with clothes and food, and taught them in faith.

Jerome put up orphanages in a number of Italian towns and founded a religious congregation of men, which he called the Company of the Servants of the Poor; their mission was to care for the poor, especially the orphans.

Saint Jerome died in 1537 and was canonized in 1767 by Pope Benedict XIV. http://www.scborromeo.org/saints/emiliani.htm
Saint Apollonia

Saint Apollonia (or Apolline) was born in the third century. She was a virgin, a deaconess, and a martyr.

After her teeth were broken with pincers, Apollonia was given the choice of renouncing Jesus or being burned alive. And true to her faith, without reluctance she leapt onto the fire. Apollonia, thus, became the patronage of dentists, tooth diseases and toothaches and has her feast day celebrated on the ninth of February.

http://www.catholic-forum.com/saints/sainta13.htm
HOLINESS AND THE LOVE OF GOD AND OUR NEIGHBOR
Today?s readings link the idea of holiness with the love of God and our neighbor. That is, it is not possible to speak of true holiness without addressing the issues of how we live out the love of God and our neighbor. For all of us this involves difficult decisions as it means we have to address the hurts in our lives and attempt to move on from them in a truly Christian spirit. It also means that we will have to honestly look at how we are practically expressing our love for and solidarity with all the men and women around us.
God loves each of us without exception. This is the model we must seek to imitate. The Gospel tells us that every time we act relating to an individual, we do so in relation to God! That is, if we are going to act truly and in a holy manner, we must seek to treat each human being as though it were Christ to whom we are relating! Let us pause a moment to reflect upon our individual relationships and see how they bear up to this sort of scrutiny. There is usually at least one stumbling point, or should I say person, in each of our lives where this reflection will falter in terms of relationship with him or her. Here is the best starting point for us in terms of growing in our ability to love people regardless of how they may treat us! Then and only then will we be being true to the command to love one another as Christ has loved us.
It may take time for us to work on the relationship(s) in question. This is okay so long as it is not merely procrastination. It is imperative that we take this challenge seriously as it is the witness of our lives in relation to those who are for us the most unlovable that will speak most forcibly to the world of the values of the Kingdom of God. Fr. Steve T.

REFLECTION QUESTION: Who is the person I find the most difficult to love in my life? How can I go about trying to change this situation to the point where I will be able to love them more?

Jesus, you loved us while we were sinners. You took the first step to offer us salvation and continue to do so every day. Help me to choose to work on the relationships that need changing in my life.

St. Porphyry, bishop, pray for us.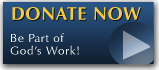 The FEAST is one of the happiest places on earth.

Click Here to find a Feast near you!
KERYGMA TV! is BACK
KERYGMA TV is on a new time slot and new channel Sundays 8 a.m. at IBC 13
Need Counseling? No Landline?
Now, you can use your mobile phone to call a friend for counseling at 09228407031. Or you may call our landlines 7266728, 7264709, 7259999 Mon-Fri 24-hrs, Sat 6am-5pm, Sun 6am-10am
BO BLOGS!
Go to Bo's Official Site and read his almost daily blog! Its not news, but thoughts and musings of Bo Sanchez. Get to know Bo in a more personal way --and find out what it means to live the life of a preacher. You get to enrich your faith as well.
DONATION
Remember to always donate your "first fruits"-not the last. Click on the "Donation" Box under the members menu - and you'll even see links to the nearest branches of the Banks where you can deposit.