READINGS for 2007-02-25
ENTER THE DESERT
Filled with the Holy Spirit, Jesus returned from the Jordan and was led by the Spirit into the desert for forty days... ? Luke 4:1-2

Shortly before I turned 25, I made decision to go on a series of retreats. For over a month, I spent my weekends either in one-on-one sessions with a retreat master, or in guided retreats with a small group of people. During the weekdays, I spent more time praying, reading and reflecting on assigned Bible pages, and writing in my retreat journal.
Many things were happening in my life then. None of them were exceptionally difficult or painful, but I did have a lot of questions. In many ways, I felt confused, restless, lost. People of my generation have even come up with a fancy term to try and label what I went through ? ?Quarter Life Crisis.?
But at least this much I knew ? I entered into a retreat because the Lord called me to do so. The Lord invited me to enter the ?desert? ? to quiet my busy world, to simply spend more time with Him. Because at the end of the day ? that was all it was. Just more time spent with a Father who misses his daughter very much ? a chance to just sit down, talk, listen and enjoy each other?s company. That beautiful experience was like taking a walk with Jesus, His hand holding mine. Cotics C.
REFLECTION:

How have you spent ?quality time? with the Lord lately?

Lord, quiet me and calm my heart. Silence the noise of my life that I may hear Your voice.
1st READING
Deuteronomy 26:4-10

Many of the questions and the problems that arise in our faith walk are indirectly a result of our ignorance of history. If we are unaware of the history of the Church, we are unaware of why we are the people we are as the Church of Jesus Christ in the 21st century. If we want to understand what we believe as Catholics, it is necessary that we have at least a fundamental understanding of Catholic history. The Jews knew this for their own faith and so they constantly told and retold the stories of the Patriarchs, Exodus, and the exile over and over again to their children. It is our history that forms us as a people.

4 The priest shall then receive the basket from you and shall set it in front of the altar of the LORD, your GOD. 5 Then you shall declare before the LORD, your GOD, My father was a wandering Aramean who went down to Egypt with a small household and lived there as an alien. But there he became a nation great, strong and numerous. 6 When the Egyptians maltreated and oppressed us, imposing hard labor upon us, 7 we cried to the LORD, the God of our fathers, and he heard our cry and saw our affliction, our toil and our oppression. 8 He brought us out of Egypt with his strong hand and outstretched arm, with terrifying power, with signs and wonders; 9 and bringing us into this country, he gave us this land flowing with milk and honey. 10 Therefore, I have now brought you the first fruits of the products of the soil which you, O LORD, have given me. And having set them before the LORD, your God, you shall bow down in his presence.
P S A L M

Psalm 91:1-2, 10-11, 12-13, 14-15

R: Be with me, Lord, when I am in trouble.

1 You who dwell in the shelter of the Most High, who abide in the shadow of the Almighty, 2 Say to the LORD, ?My refuge and my fortress, my God, in whom I trust.? (R) 10 No evil shall befall you, nor shall affliction come near your tent, 11 for to his angels he has given command about you, that they guard you in all your ways. (R) 12 Upon their hands they shall bear you up, lest you dash your foot against a stone. 13 You shall tread upon the asp and the viper; you shall trample down the lion and the dragon. (R) 14 Because he clings to me, I will deliver him; I will set him on high because he acknowledges my name. 15 He shall call upon me, and I will answer him; I will be with him in distress; I will deliver him and glorify him. (R)
2nd READING
Romans 10:8-13

All people who are saved are saved through the merits of the life, death and resurrection of Jesus. This means we have a duty to share our faith to those who have never heard the Gospel. The first and most important aspect of this sharing is the witness of our lifestyles. If these fail to reflect Gospel truths then we can forget about being able to convince people to have faith in Jesus through our words and arguments no matter how clever they may be!

8 But what does it say? ?The word is near you, in your mouth and in your heart? (that is, the word of faith that we preach), 9 for, if you confess with your mouth that Jesus is Lord and believe in your heart that God raised him from the dead, you will be saved. 10 For one believes with the heart and so is justified, and one confesses with the mouth and so is saved. 11 For the scripture says, ?No one who believes in him will be put to shame.? 12 For there is no distinction between Jew and Greek; the same Lord is Lord of all, enriching all who call upon him. 13 For ?everyone who calls on the name of the Lord will be saved.?
G O S P E L
Luke 4:1-13

Jesus is tempted by the devil in the desert. He denies all the temptations with reference to the Scriptures. Herein lies a recipe for our success when we are tempted to sin. However, there is a catch to it, in order to refute temptation with Scripture, we will first have to know the Scriptures ourselves. This is why it is important for us to read our Bibles several times a week if not daily! This is not just the responsibility of the priests and religious but also every Christian!

1 Filled with the holy Spirit, Jesus returned from the Jordan and was led by the Spirit into the desert 2 for forty days, to be tempted by the devil. He ate nothing during those days, and when they were over he was hungry. 3 The devil said to him, ?If you are the Son of God, command this stone to become bread.? 4 Jesus answered him, ?It is written, ?One does not live by bread alone.?? 5 Then he took him up and showed him all the kingdoms of the world in a single instant. 6 The devil said to him, ?I shall give to you all this power and their glory; for it has been handed over to me, and I may give it to whomever I wish. 7 All this will be yours, if you worship me.? 8 Jesus said to him in reply, ?It is written: ?You shall worship the Lord, your God, and him alone shall you serve.?? 9 Then he led him to Jerusalem, made him stand on the parapet of the temple, and said to him, ?If you are the Son of God, throw yourself down from here, 10 for it is written: ?He will command his angels concerning you, to guard you,? 11 and: ?With their hands they will support you, lest you dash your foot against a stone.?? 12 Jesus said to him in reply, ?It also says, ?You shall not put the Lord, your God, to the test.?? 13 When the devil had finished every temptation, he departed from him for a time.

God?s special verse/thought for me today________________
_________________________________________________________

T O D A Y ? S BLESSING LIST
Thank You Lord for: ____________________________________
_______________________________________________________
READ THE BIBLE IN ONE YEAR Joshua 6-9
SABBATH PAUSE
My weekly time with God
THANK YOU LIST
Things to be grateful for from the past week
________________________________________________________________
________________________________________________________________
_________________________________________________________________
SPECIAL NEEDS
Things to ask God for in the coming week
________________________________________________________________
_________________________________________________________________
________________________________________________________________
HIDDEN TREASURE
Most important word God told me this week
________________________________________________________________
_________________________________________________________________
_________________________________________________________________
WHAT IS BELIEVING WITH THE HEART?
Let me first say that I do not intend to exhaust the meaning of the title of this reflection in the small space I have available here. What I want to do is try to open up some of the possibilities in regards to understanding its spiritual content and meaning. Let us first look at the wider context.
In talking about salvation, we know that it is a gift given to us by God. At the same time, we are also fully aware that faith without works is dead. Thus when Paul tells us that salvation comes through believing with our hearts and professing with our lips that Jesus is Lord, we must try to understand his words within this broader understanding of salvation. Paul cannot mean that it is enough to just say, ?Jesus is Lord? and leave it at that as far as our salvation goes. When the Scriptures speak of the heart of a person, they are generally referring to the essence of their being as regards that ?place? or ?state? where life decisions are made and acted upon. It is in this sense that I would like to suggest that what Paul is trying to get at when he speaks of believing with one?s heart is the act of the will to put into action the consequences of what one is professing with one?s lips.
Put a little more simply, believing with one?s heart is equivalent to practicing that which one preaches. In other words, it is a willingness to live by one?s word and convictions, in this case within the context of one?s faith. Thus this statement avoids the accusation of neglecting the practical implications of a faith response to the Gospel. In fact it takes us directly to the issue in point and demands that the man or woman of faith take seriously what they profess and ensure that his or her life practically expresses all that is believed and professed.
It is not possible to divorce faith from the practical living of our lives. The two are integrally united and cannot exist apart from each other. Fr. Steve T.

REFLECTION QUESTION: What depth of conviction do I have in my faith? This will be most evident in the willingness I have to live out the practical consequences of my faith whatever they may be at the time.

Holy Spirit, I need Your strength to help me sustain my faith, both internally and in its external expression. Help me to be faithful to all I believe and to put my faith into practice.

St. Gerland, bishop, pray for us.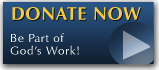 The FEAST is one of the happiest places on earth.

Click Here to find a Feast near you!
KERYGMA TV! is BACK
KERYGMA TV is on a new time slot and new channel Sundays 8 a.m. at IBC 13
Need Counseling? No Landline?
Now, you can use your mobile phone to call a friend for counseling at 09228407031. Or you may call our landlines 7266728, 7264709, 7259999 Mon-Fri 24-hrs, Sat 6am-5pm, Sun 6am-10am
BO BLOGS!
Go to Bo's Official Site and read his almost daily blog! Its not news, but thoughts and musings of Bo Sanchez. Get to know Bo in a more personal way --and find out what it means to live the life of a preacher. You get to enrich your faith as well.
DONATION
Remember to always donate your "first fruits"-not the last. Click on the "Donation" Box under the members menu - and you'll even see links to the nearest branches of the Banks where you can deposit.