READINGS for 2007-02-24
RAGS TO RICHES
...then light shall rise for you in the darkness, and the gloom shall become for you like midday... ? Isaiah 58:10

She came from a poor family. Her parents? source of living was to sell candies to sarisari stores. Her family moved to Manila during the Japanese occupation then later returned when she was eight.
At age 14, her father arranged her marriage to a man whose extended family treated her like a slave. She was cook, laundry woman and maid for three households... and a battered housewife. At age 21, she left her abusive husband and took her two children.
She then ventured into selling bread. Later, she was able to open her own bakery but one day it got burned to the ground. But this did not discourage her. The incident led her to build a department store, then later, through a bank loan, a mall, which she called NE Pacific Mall in Cabanatuan, Nueva Ecija. Today she has four malls, a subdivision and investments in several companies. That?s the story of Leticia Uy, the president of NE Group of Companies.
Many of us quit too soon. While it?s easier to stay down when we fall, the rewards of the person who doesn?t quit easily far outweighs the quitter. Judith C.
REFLECTION:
Do you allow setbacks to pull you down?

Fill me with Your Spirit of perseverance and love.
1st READING
Isaiah 58:9-14

The Sabbath, or day dedicated to the Lord in each week, is an important aspect of our Christian heritage. We live in the Philippines where malls are open seven days a week from 10am to 9pm. The challenge in such a culture is to make the effort to set time apart for our relationship with God. I do not believe anyone who tells me that they are too busy to do this. The reality is that such a person is not exercising responsible stewardship over their time in order to set time apart for God. If you really want to do it, you can!

9 Then you shall call, and the LORD will answer, you shall cry for help, and he will say, ?Here I am!? If you remove from your midst oppression, false accusation and malicious speech; 10 if you bestow your bread on the hungry and satisfy the afflicted; then light shall rise for you in the darkness, and the gloom shall become for you like midday; 11 then the LORD will guide you always and give you plenty even on the parched land. He will renew your strength, and you shall be like a watered garden, like a spring whose water never fails. 12 The ancient ruins shall be rebuilt for your sake, and the foundations from ages past you shall raise up; ?Repairer of the breach,? they shall call you, ?Restorer of ruined homesteads.? 13 If you hold back your foot on the Sabbath from following your own pursuits on my holy day; if you call the Sabbath a delight, and the LORD?s holy day honorable; if you honor it by not following your ways, seeking your own interests, or speaking with malice ? 14 Then you shall delight in the LORD, and I will make you ride on the heights of the earth; I will nourish you with the heritage of Jacob, your father, for the mouth of the LORD has spoken.
P S A L M

Psalm 86:1-2, 3-4, 5-6

R: Teach me your way, O Lord, that I may walk in your truth.

1 Incline your ear, O LORD; answer me, for I am afflicted and poor. 2 Keep my life, for I am devoted to you; save your servant who trusts in you. You are my God. (R) 3 Have mercy on me, O LORD, for to you I call all the day. 4 Gladden the soul of your servant, for to you, O LORD, I lift up my soul. (R) 5 For you, O LORD, are good and forgiving, abounding in kindness to all who call upon you. 6 Hearken, O LORD, to my prayer and attend to the sound of my pleading. (R)
G O S P E L
Luke 5:27-32

Jesus does not really care what has gone on in your past life regarding your sins. What He is interested in is whether or not you are willing to repent and turn away from those sins. If so, then all things are possible in terms of the grace that He will give you, like Levi/Matthew, you may even be called to be an apostle in His name. The apostles and saints of the Church have often come from very ?colorful? pasts. There is every reason to believe that the same grace of conversion and holiness is available to us today if we really want it!

27 After this he went out and saw a tax collector named Levi sitting at the customs post. He said to him, ?Follow me.? 28 And leaving everything behind, he got up and followed him. 29 Then Levi gave a great banquet for him in his house, and a large crowd of tax collectors and others were at table with them. 30 The Pharisees and their scribes complained to his disciples, saying, ?Why do you eat and drink with tax collectors and sinners?? 31 Jesus said to them in reply, ?Those who are healthy do not need a physician, but the sick do. 32 I have not come to call the righteous to repentance but sinners.?

my reflections
think: What He is interested in is whether or not you are willing to repent and turn away from your sins.
________________________________________________________
_________________________________________________________
God?s special verse/thought for me today________________
_________________________________________________________

T O D A Y ? S BLESSING LIST
Thank You Lord for: ____________________________________
_______________________________________________________
READ THE BIBLE IN ONE YEAR Joshua 1-5
JESUS LOVES SINNERS AND SO SHOULD WE!

Jesus caused scandal according to the leaders of the Jews when He ate and consorted with tax collectors and sinners. It seems to me that this is a very narrow-minded position to take. In fact it is fraught with danger as it is based upon making a judgment that will ultimately come back to haunt us as we are all sinners, without exception. From a completely practical point of view, how on earth will it be possible to bring the Good News to such people if one is excluded from associating with them in the first place?
It is important to recognize that Jesus never condones any of their sinful practices but challenges them to repent and change their lives. This is constantly at the heart of each of these instances in the Gospel and serves to remind us of the necessity to refuse to be a part of sin and corruption in order to call people to repentance and conversion. We can never let our guard down in this area as we are constantly under temptation from many directions. The devil seeks to bring us over to his way of thinking over and against that of the Gospel of truth and righteousness.
The human heart can be a very deceptive thing ? it can seek to justify evil and sin in many different ways. We must guard against this so that the witness of our Christian calling is not compromised by consorting with sin. In the First Reading we hear how Isaiah extols those whose lives shine forth with truth and justice ? their shadows are like those at noon ? that is there is no darkness to them at all! (With the sun directly overhead we do not cast a shadow or only a very, very small one.) It is this sort of a life that we must seek to live and embrace not just for our own salvation but so that we might be instruments in helping to bring others to Christ. Fr. Steve T.

REFLECTION QUESTION: Are there ways in which I am contributing to the problem of corruption in our society? If so, how can I get out of this practice?

Lord Jesus, help me to purify my life of all sin. Help me to shine the light of Your truth through my life without any compromise at all!

Sts. Montanus, Lucius and companions, missionary, pray for us.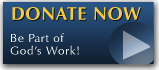 The FEAST is one of the happiest places on earth.

Click Here to find a Feast near you!
KERYGMA TV! is BACK
KERYGMA TV is on a new time slot and new channel Sundays 8 a.m. at IBC 13
Need Counseling? No Landline?
Now, you can use your mobile phone to call a friend for counseling at 09228407031. Or you may call our landlines 7266728, 7264709, 7259999 Mon-Fri 24-hrs, Sat 6am-5pm, Sun 6am-10am
BO BLOGS!
Go to Bo's Official Site and read his almost daily blog! Its not news, but thoughts and musings of Bo Sanchez. Get to know Bo in a more personal way --and find out what it means to live the life of a preacher. You get to enrich your faith as well.
DONATION
Remember to always donate your "first fruits"-not the last. Click on the "Donation" Box under the members menu - and you'll even see links to the nearest branches of the Banks where you can deposit.