READINGS for 2007-02-22
EMBEZZLING HEAVEN?S FUNDS
So, I beg the elders among you to shepherd God?s flock among you?. Don?t be in it for the money, but be eager. ?1 Peter 5:1-2

Jim and Tammy Bakker once headed the biggest church in America. From obscure itinerant preachers, they rose to fame when they co-hosted Pat Robertson?s 700 Club and moved on to found their own show, The PTL Club.
They preached the prosperity gospel and exhorted their followers to give their all to the Lord. Donations poured in and the Bakkers were spending it like there was no tomorrow. They siphoned the funds into numerous personal bank accounts and lived an extravagant lifestyle.
Jim was eventually convicted of fraud and conspiracy for embezzling donations and was slapped with a 45-year prison sentence.
I used to believe that it was God?s will for His servants to be shod in Bally and Ferragamo and decked in Prada and Escada.
Today, I have no problems with that as long as the money spent do not come from donations meant for the work of the Lord.
I?ve since learned that God does prosper His people. He blesses us as we work and use the gifts and talents He?s given us. Rissa S.
REFLECTION:
What is your concept of prosperity?

Lord, You are my treasure. Nothing on earth can compare with You.
1st READING
1 Peter 5:1-4

When Joseph Cardinal Ratzinger was elected pope to replace John Paul II, he took the name of Benedict. Perhaps he is harking back to the fact that St. Benedict is the Patron Saint of Europe and he intends his papacy to be one that will try to address the needs of the European Church. All in leadership in the Church must take their responsibility to lead seriously and thus commit themselves to a vision that will advance the cause of the Church and its people.

1 So I exhort the presbyters among you, as a fellow presbyter and witness to the sufferings of Christ and one who has a share in the glory to be revealed. 2 Tend the flock of God in your midst, [overseeing] not by constraint but willingly, as God would have it, not for shameful profit but eagerly. 3 Do not lord it over those assigned to you, but be examples to the flock. 4 And when the chief Shepherd is revealed, you will receive the unfading crown of glory.
P S A L M

Psalm 23:1-3, 4, 5, 6

R: The Lord is my shepherd; there is nothing I shall want.

1 The LORD is my shepherd; I shall not want. 2 In verdant pastures he gives me repose; beside restful waters he leads me; 3 he refreshes my soul. (R) 4 Even though I walk in the dark valley I fear no evil; for you are at my side with your rod and your staff that give me courage. (R) 5 You spread the table before me in the sight of my foes; you anoint my head with oil; my cup overflows. (R) 6 Only goodness and kindness follow me all the days of my life; and I shall dwell in the house of the LORD for years to come. (R)
G O S P E L
Matthew 16:13-19

Peter is singled out by Jesus with a special responsibility to be the Rock upon which the faith of the Church will rest. Elsewhere Jesus tells Peter that He has prayed for him in a special way that his faith will not falter in the face of trials and difficulties. It is not an easy task to take on a responsibility such as this. The weight of the Church and the challenges facing her rest squarely on the shoulders of the Pope. However, this is all in the context of the grace that God gives the Pope to carry out his calling.

13 When Jesus went into the region of Caesarea Philippi he asked his disciples, ?Who do people say that the Son of Man is?? 14 They replied, ?Some say John the Baptist, others Elijah, still others Jeremiah or one of the prophets.? 15 He said to them, ?But who do you say that I am?? 16 Simon Peter said in reply, ?You are the Messiah, the Son of the living God.? 17 Jesus said to him in reply, ?Blessed are you, Simon son of Jonah. For flesh and blood has not revealed this to you, but my heavenly Father. 18 And so I say to you, you are Peter, and upon this rock I will build my church, and the gates of the netherworld shall not prevail against it. 19 I will give you the keys to the kingdom of heaven. Whatever you bind on earth shall be bound in heaven; and whatever you loose on earth shall be loosed in heaven.?
my reflections
think: All in leadership in the Church must take their responsibility to lead seriously and thus commit themselves to a vision that will advance the cause of the Church and its people.
________________________________________________________
_________________________________________________________
God?s special verse/thought for me today________________
_________________________________________________________

T O D A Y ? S BLESSING LIST
Thank You Lord for: ____________________________________
_______________________________________________________
READ THE BIBLE IN ONE YEAR Deuteronomy 28-30
THE GIFT OF AUTHORITY
I was recently reading a book about the life of Cardinal Newman and it tells us that in one of the articles of speculative theology that he wrote, he concluded it with words to the effect that he recognizes that he is not the final authority on matters of truth within the Church and thus he humbly submits the article to the Church for its affirmation or rejection. Rarely today do we see academics in any discipline, secular or religious, deferring to any levels of authority in such a humble and wonderful way. It is, I believe something that we need to rediscover for the sake of unity and healthy dialogue on matters in question.
One of the most evident reasons for the survival of the Catholic Church as an institution for 2000 years is its strong sense of authority and the healthy exercise of the same. Yes, there are times when the Church leaders have reached beyond their legitimate bounds of authority but then we are a Holy Church made up of sinners!
Jesus explicitly gives far-reaching authority to His apostles and to Peter in particular as is witnessed to by today?s Gospel. Jesus chooses to do this for the sake of unity in the Church and also continuity. There needs to be a means by which decisions about orthodoxy and truth can be made and it is equally obvious that those decisions are going to have to be made by sinful men, hopefully under the guidance of the Holy Spirit. It is imperative that we recognize and respect God?s prerogative in this matter and be willing to place ourselves in submission to the Church?s legitimate pastoral and intellectual authority. This does not mean that we are mere puppets of the pope but that we freely choose to accept that God has given the Church authority over our lives.
Those in authority must be careful to ensure that as they exercise it, they do so with the heart of the Good Shepherd. They must never seek their own personal gain, but always place their authority in the service of others. True authority is expressed in lives of service not domination. Fr. Steve T.

REFLECTION QUESTION: Am I willing to submit my life to the teachings of the Church? If not, what is the problem I have with this? How can I seek to overcome it?

Lord Jesus, bless all the leaders in the Church with hearts similar to Yours? always seeking to bring us closer to the Father.

St. Margaret of Cortona, pray for us.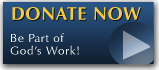 The FEAST is one of the happiest places on earth.

Click Here to find a Feast near you!
KERYGMA TV! is BACK
KERYGMA TV is on a new time slot and new channel Sundays 8 a.m. at IBC 13
Need Counseling? No Landline?
Now, you can use your mobile phone to call a friend for counseling at 09228407031. Or you may call our landlines 7266728, 7264709, 7259999 Mon-Fri 24-hrs, Sat 6am-5pm, Sun 6am-10am
BO BLOGS!
Go to Bo's Official Site and read his almost daily blog! Its not news, but thoughts and musings of Bo Sanchez. Get to know Bo in a more personal way --and find out what it means to live the life of a preacher. You get to enrich your faith as well.
DONATION
Remember to always donate your "first fruits"-not the last. Click on the "Donation" Box under the members menu - and you'll even see links to the nearest branches of the Banks where you can deposit.