READINGS for 2007-02-20
WHY CATHOLIC?
But they did not understand what He said and were afraid to ask Him. ? Mark 9:32

?If you were told the place you?re going to is evil? would you still go there?? the pastor asked me.
?Yes, otherwise, I wouldn?t be here at your church.? Maybe I was discourteous but it was true.
I have friends from various religious sects and whenever I ask them why they left the Catholic church, the usual reply I get is ?It?s where I found God.? Really? How come they did not find God in the Catholic faith when He is supposed to be omnipresent?
I must admit that there is still a lot about Catholicism that I don?t understand fully. But this lack of understanding compels me even more to study and further learn about the richness of the Catholic faith; thus, I have attended several doctrine classes of various religious sects so as to compare them with the Catholic faith. I know there?s more to it than going to mass every Sunday, reciting the rosary and saying novenas. And the more I learn about the faith, the more I appreciate it, and the more I am convinced that I am at the right place. Catholics who say they have left the church because they did not find God here? Maybe they just did not understand well the truths about our faith. Jane G.
REFLECTION:

How well do you know the doctrines of the Church? Do you make an effort to study more about the faith?

Heavenly Father, stir up in me a real hunger for Your truth and help me to know You that I may be like You.
1st READING
Sirach 2:1-11

When disasters and trials confront us we should cling to Jesus and allow Him to show us the way through them. What a tremendous blessing this is to us! We are not alone as we seek to place our lives in the service of the Kingdom of God. Jesus is there leading and guiding us at all times. What is the basis of our trust in the Lord? The latter part of the reading answers this question for us when it tells us that God is both compassionate and merciful. He is a lot of other things as well, but these two should be enough to convince us that trusting in Him is a worthwhile thing to do.

1 My son, when you come to serve the LORD, prepare yourself for trials. 2 Be sincere of heart and steadfast, undisturbed in time of adversity. 3 Cling to him, forsake him not; thus will your future be great. 4 Accept whatever befalls you, in crushing misfortune be patient; 5 for in fire gold is tested, and worthy men in the crucible of humiliation. 6 Trust God and he will help you; make straight your ways and hope in him. 7 You who fear the LORD, wait for his mercy, turn not away lest you fall. 8 You who fear the LORD, trust him, and your reward will not be lost. 9 You who fear the LORD, hope for good things, for lasting joy and mercy. 10 Study the generations long past and understand; has anyone hoped in the LORD and been disappointed? Has anyone persevered in his fear and been forsaken? Has anyone called upon him and been rebuffed? 11 Compassionate and merciful is the LORD; he forgives sins, he saves in time of trouble.
P S A L M

Psalm 37:3-4, 18-19, 27-28, 39-40

R: Commit your life to the Lord, and he will help you.

3 Trust in the LORD and do good, that you may dwell in the land and enjoy security. 4 Take delight in the LORD, and he will grant you your heart?s requests. (R) 18 The LORD watches over the lives of the wholehearted; their inheritance lasts forever. 19 They are not put to shame in an evil time; in days of famine they have plenty. (R) 27 Turn from evil and do good, that you may abide forever; 28 for the LORD loves what is right, and forsakes not his faithful ones. (R) 39 The salvation of the just is from the LORD; he is their refuge in time of distress. 40 And the LORD helps them and delivers them; he delivers them from the wicked and saves them, because they take refuge in him. (R)
G O S P E L
Mark 9:30-37

This is the second prophecy that Jesus makes about His passion. Jesus knows that He will eventually die in obedience to His Father?s will. Yet this does not stop Him from moving forward. It is this forthrightness and commitment to the truth that stands out for me as an essential aspect of true discipleship. Without this fortitude and commitment the kingdom of God will not become a reality in our lives or the world. Let us pray for men and women with the strength to commit themselves to the vision of the Kingdom of God whatever the consequences may be for them in a personal sense.

30 They left from there and began a journey through Galilee, but he did not wish anyone to know about it. 31 He was teaching his disciples and telling them, ?The Son of Man is to be handed over to men and they will kill him, and three days after his death he will rise.? 32 But they did not understand the saying, and they were afraid to question him. 33 They came to Capernaum and, once inside the house, he began to ask them, ?What were you arguing about on the way?? 34 But they remained silent. They had been discussing among themselves on the way who was the greatest. 35 Then he sat down, called the Twelve, and said to them, ?If anyone wishes to be first, he shall be the last of all and the servant of all.? 36 Taking a child he placed it in their midst, and putting his arms around it he said to them, 37 ?Whoever receives one child such as this in my name, receives me; and whoever receives me, receives not me but the one who sent me.?
my reflections

think: What is the basis of our trust in the Lord?
________________________________________________________
_________________________________________________________
God?s special verse/thought for me today________________
_________________________________________________________

T O D A Y ? S BLESSING LIST
Thank You Lord for: ____________________________________
_______________________________________________________
READ THE BIBLE IN ONE YEAR Deuteronomy 22-24
IS THE LIFE OF DISCIPLESHIP TRULY AN ORDEAL?
The text we have today from Sirach or Ecclesiasticus, depending on what Bible translation you use, is one of my favorites from that book. I like the straightforward approach of its opening line telling all who want to serve the Lord to be prepared for an ordeal! I do not know about you but this conjures up in my mind something akin to an adventure. When I think of the word ordeal, what comes to mind is not so much something that may or may not be something that is very difficult or painful and so on, but the idea that whatever it was is now over and I am alive still! Life will always have its ups and downs. It is pointless trying to eliminate them all. The real question that arises in the context of these ups and downs is whether or not you have come through them in the end.
Following Jesus is like that for me. It will have its good moments and its difficult ones. The question is, ?Will I persevere to the end?? The author of today?s First Reading encourages us to be prepared for the journey ahead with God as it will have its moments ? both good and bad! If we see it through to the end, we will be better people for the experience. This is what life is all about! St. Paul will tell the nascent Church about 300 years later that suffering builds endurance and endurance character and so on. This is what it means to be a disciple ? to place one?s life in submission to God?s will and then work with His grace to form your character as a man or woman of God.
This is what the Church is crying out for today ? men and women who are willing to enter into an adventure with God as the safari master! Only when more of us are willing to give everything to Him in service of the Church will the current malaise within the Church begin to be overcome. Fr. Steve T.

REFLECTION QUESTION: What precisely is it that God is asking you to do for the Kingdom of God. If you have no idea, then I challenge you to go out and discover what it is now, not tomorrow!

Holy Spirit, open my ears so that I can better hear what the Lord is saying to me. Open my heart to accept it and my mind to commit myself to it!

St. Eucherius, bishop, pray for us.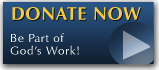 The FEAST is one of the happiest places on earth.

Click Here to find a Feast near you!
KERYGMA TV! is BACK
KERYGMA TV is on a new time slot and new channel Sundays 8 a.m. at IBC 13
Need Counseling? No Landline?
Now, you can use your mobile phone to call a friend for counseling at 09228407031. Or you may call our landlines 7266728, 7264709, 7259999 Mon-Fri 24-hrs, Sat 6am-5pm, Sun 6am-10am
BO BLOGS!
Go to Bo's Official Site and read his almost daily blog! Its not news, but thoughts and musings of Bo Sanchez. Get to know Bo in a more personal way --and find out what it means to live the life of a preacher. You get to enrich your faith as well.
DONATION
Remember to always donate your "first fruits"-not the last. Click on the "Donation" Box under the members menu - and you'll even see links to the nearest branches of the Banks where you can deposit.