READINGS for 2007-02-15
THROUGH GOD?S EYES
?Your thoughts don?t come from God but from man!? ? Mark 8:33

It was another one of those dark days. Lucia stared at herself in the bedroom mirror and saw all the flaws she thought the world saw: Imperfect skin, a double chin, unruly hair, flabby arms... the list went on and on. Today at work she almost couldn?t function properly because an officemate had noticed that Lucia had put on some weight. She felt like the ugliest, most unworthy person she knew. She looked again at her reflection and watched as a solitary tear made its way from her left eye to her trembling chin.
Almost unwillingly, she closed her eyes and prayed: ?Why do you love me, God? Don?t you see my imperfections? I am nothing! What do you see in me??
When she opened her eyes, Lucia?s gaze fell upon the image of the crucified Christ.
Jesus? arms were outstretched and His eyes were closed. His eyes were closed.
Lucia heard the unmistakable voice of God: ?The world does not see you as I see you. You are mine. I love you.?
Lucia slowly opened her eyes and looked back at the mirror. She felt God?s warmth in her heart and for one precious moment, she saw herself the way her Creator saw her: Perfect. And for the first time that day, Lucia felt like smiling. Anna dG.
REFLECTION:
Do you see yourself as a set of flaws?

Thank You for loving all of me, Lord.
1st READING


Genesis 9:1-13

God restores or remakes the unwritten covenant He had with Adam and Eve with Noah. The flood is a sort of ?new beginning? just as baptism is a new beginning for us in our walk with God. God repeats the command of stewardship and dominion and affirms that He will never send destruction like the flood over the earth again. Let us be thankful for that and seek to do our best to be faithful to the call to good stewards of creation. Jesus was sent by the Father to redeem mankind. Not only does God refuse to destroy us because of our sin, but He also makes it possible for us to be reconciled to Himself through Jesus.

1 God blessed Noah and his sons and said to them: ?Be fertile and multiply and fill the earth. 2 Dread fear of you shall come upon all the animals of the earth and all the birds of the air, upon all the creatures that move about on the ground and all the fishes of the sea; into your power they are delivered. 3 Every creature that is alive shall be yours to eat; I give them all to you as I did the green plants. 4 Only flesh with its lifeblood still in it you shall not eat. 5 For your own lifeblood, too, I will demand an accounting: from every animal I will demand it, and from man in regard to his fellow man I will demand an accounting for human life. 6 If anyone sheds the blood of man, by man shall his blood be shed; for in the image of God has man been made. 7 Be fertile, then, and multiply; abound on earth and subdue it.? 8 God said to Noah and to his sons with him: 9 ? See, I am now establishing my covenant with you and your descendants after you 10 and with every living creature that was with you: all the birds, and the various tame and wild animals that were with you and came out of the ark. 11 I will establish my covenant with you, that never again shall all bodily creatures be destroyed by the waters of a flood; there shall not be another flood to devastate the earth.? 12 God added: ?This is the sign that I am giving for all ages to come, of the covenant between me and you and every living creature with you: 13 I set my bow in the clouds to serve as a sign of the covenant between me and the earth.?
P S A L M

Psalm 102:16-18, 19-21, 29 and 22-23

R: From heaven the Lord looks down on the earth.

15 [16] And the nations shall revere your name, O LORD, and all the kings of the earth your glory, 16 [17] when the LORD has rebuilt Zion and appeared in his glory; 17 [18] when he has regarded the prayer of the destitute, and not despised their prayer. (R) 18 [19] Let this be written for the generation to come, and let his future creatures praise the LORD 19 [20] ?The LORD looked down from his holy height, from heaven he beheld the earth, 20 [21] To hear the groaning of the prisoners, to release those doomed to die.? (R) 28 [29] The children of your servants shall abide, and their posterity shall continue in your presence. 21 [22] That the name of the LORD may be declared in Zion; and his praise, in Jerusalem, 22 [23] when the peoples gather together, and the kingdoms, to serve the LORD. (R)
G O S P E L
Mark 8:27-33

We may get sick and tired of being told that we have to answer this question of Jesus for ourselves, but it is true. Our answer is important in determining the nature and level of commitment we have to Jesus. If we think He is just a prophet then we will not be as committed to following His call as if we believe He is the Son of God. Who do you say that Jesus is? Does your life reflect this in the way you live and the priority you give to spiritual things?

27 Now Jesus and his disciples set out for the villages of Caesarea Philippi. Along the way he asked his disciples, ?Who do people say that I am?? 28 They said in reply, ?John the Baptist, others Elijah, still others one of the prophets.? 29 And he asked them, ?But who do you say that I am?? Peter said to him in reply, ?You are the Messiah.? 30 Then he warned them not to tell anyone about him. 31 He began to teach them that the Son of Man must suffer greatly and be rejected by the elders, the chief priests, and the scribes, and be killed, and rise after three days. 32 He spoke this openly. Then Peter took him aside and began to rebuke him. 33 At this he turned around and, looking at his disciples, rebuked Peter and said, ?Get behind me, Satan. You are thinking not as God does, but as human beings do.?

my reflections
think: Who do you say that Jesus is? Does your life reflect this in the way you live and the priority you give to spiritual things?

________________________________________________________
_________________________________________________________
God?s special verse/thought for me today________________
_________________________________________________________

T O D A Y ? S BLESSING LIST
Thank You Lord for: ____________________________________
_______________________________________________________
READ THE BIBLE IN ONE YEAR Deuteronomy 7-9
THE DIFFICULTIES OF BEING A DISCIPLE
The Apostle Peter is an extraordinary figure in that he seems to be something of a mix between a man with incredibly deep insight into the truth and a very simplistic application of that truth to reality.
Take the example we have before us in today?s Gospel. Peter comes up with the deep truth that has been hidden from the eyes of most that Jesus is indeed the Messiah; yet he very quickly incurs the wrath of Jesus by speaking against the mission for which He, the Messiah, had been sent. Admittedly it was virtually impossible for Peter to have known what the precise will of God for Jesus was in terms of Jesus? upcoming Passion, yet Peter speaks against the words of Jesus as He describes such in a rather roundabout fashion.
I believe this gives rise to much hope for us all, in that a man with such deep insight can also be so profoundly wrong, yet it does not exclude him from a significant ongoing role in the life of the Church. In other words, what God seems to be looking for in a disciple is someone who is willing to learn and give his or her life over to the service of the Kingdom of God and that God is willing to work with us even though our comprehension of his will may be slow or imperfect.
This is tremendous relief to me as I am all too aware of my own shortcomings and I am just as sure that there are probably as many of which I am unaware on top of these! Yet God has still called me to be a priest. The least I can do is seek to surrender my imperfect life to His grace more and more each day and allow His Spirit to bring about the necessary changes. There is always hope if we are willing to surrender to God?s grace in our lives ? and it is this lesson I learn very often when I read about Peter?s encounters with Jesus. Fr. Steve T.

REFLECTION QUESTION: Am I willing to speak my mind before God and tell Him what I think about a certain situation? If not, I should be praying for the grace to do this as it is essential for my spiritual growth.

Holy Spirit, come and transform my heart into the one that grows in its ability to recognize and discern God?s will.

St. Walfredo, abbot, pray for us.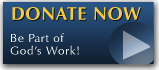 The FEAST is one of the happiest places on earth.

Click Here to find a Feast near you!
KERYGMA TV! is BACK
KERYGMA TV is on a new time slot and new channel Sundays 8 a.m. at IBC 13
Need Counseling? No Landline?
Now, you can use your mobile phone to call a friend for counseling at 09228407031. Or you may call our landlines 7266728, 7264709, 7259999 Mon-Fri 24-hrs, Sat 6am-5pm, Sun 6am-10am
BO BLOGS!
Go to Bo's Official Site and read his almost daily blog! Its not news, but thoughts and musings of Bo Sanchez. Get to know Bo in a more personal way --and find out what it means to live the life of a preacher. You get to enrich your faith as well.
DONATION
Remember to always donate your "first fruits"-not the last. Click on the "Donation" Box under the members menu - and you'll even see links to the nearest branches of the Banks where you can deposit.