READINGS for 2007-02-04
I YAM WHAT I YAM
But by the grace of God I am what I am. ? 1 Corinthians 15:10

Do you know the famous superhero who gets his strength from eating spinach? When he eats the green leaves you will hear a short and familiar music. Then all of a sudden his muscles get bigger.
No, I am not talking about King Kong but the one with the pipe in his mouth. He?s the lover of Olive Oyle. Yup, I?m talking about Popeye! I remember his famous phrase, ?I yam what I yam.?
This phrase is the sad cry of many people today. Instead of admitting their shortcomings, they say, ?I yam what I am!? So they remain the same, they never grow.
Instead of taking on responsibility they declare, ?I yam what I yam!? So they miss opportunities that life gives them.
Instead of repenting, they cry, ?I yam what I yam!? So they separate themselves from God. Yes, you are what you are, you are the sum total of all your actions, thoughts, attitudes and habits, but that is not all. Because in truth, you are not yet what you will be .
God has so much in store for your life!
He has promised that He will continue what He has begun in you. We are assured of that. God is making a masterpiece of your life.
And someday, by His grace, you will be. Arun G.
REFLECTION:
Have you believed the lie that you are already what you are?

Now Lord, with Your help I shall become all that You want me to be.
1st READING
Isaiah 6:1-2, 3-8

The response of Isaiah is not a response that is meant to remain in the past! It is given to us today in order to inspire us to respond just as generously as the prophet did over 2500 years ago. Too often today we leave the hard work up to someone else ? we deny that this or that responsibility belongs to us and leave it for others to do. It is time for each of us to reevaluate our response to the call of God to serve His Kingdom. Let us seek to be more generous and more committed than we have been in the past.

1 In the year King Uzziah died, I saw the Lord seated on a high and lofty throne, with the train of his garment filling the temple. 2 Seraphims were stationed above. 3 ?Holy, holy, holy is the LORD of hosts!? they cried one to the other. ?All the earth is filled with his glory!? 4 At the sound of that cry, the frame of the door shook and the house was filled with smoke. 5 Then I said, ?Woe is me, I am doomed! For I am a man of unclean lips, living among a people of unclean lips; yet my eyes have seen the King, the LORD of hosts!? 6 Then one of the seraphim flew to me, holding an ember which he had taken with tongs from the altar. 7 He touched my mouth with it. ?See,? he said, ?now that this has touched your lips, your wickedness is removed, your sin purged.? 8 Then I heard the voice of the Lord saying, ?Whom shall I send? Who will go for us?? ?Here I am,? I said; ?send me!?
P S A L M
Psalm 138:1-2, 2-3, 4-5, 7-8

R: In the sight of the angels I will sing your praises, Lord.

1 I will give thanks to you, O LORD, with all my heart, for you have heard the words of my mouth; in the presence of the angels I will sing your praise; 2 I will worship at your holy temple and give thanks to your name. (R) Because of your kindness and your truth; for you have made great above all things your name and your promise. 3 When I called, you answered me; you built up strength within me. (R) 4 All the kings of the earth shall give thanks to you, O LORD, when they hear the words of your mouth; 5 and they shall sing of the ways of the LORD ?Great is the glory of the LORD.? (R) 7 Your right hand saves me. 8 The LORD will complete what he has done for me; your kindness, O LORD, endures forever; forsake not the work of your hands. (R)
2nd READING
1 Corinthians 15:1-11
Without the Tradition of the Church which has been handed down to us from the apostles and preserved through the centuries by their successors the bishops, we would be like rudderless ships on a raging ocean. We would not know left from right or right from wrong! The teaching authority of the Church is a gift to the Church, the People of God, that ensures we will always be guided by the truth in areas of doctrine and morals. Thank you God for this gift as I hate to think what a mess we would be in if you had not given it to us.
1 Now I am reminding you, brothers, of the gospel I preached to you, which you indeed received and in which you also stand. 2 Through it you are also being saved, if you hold fast to the word I preached to you, unless you believed in vain. 3 For I handed on to you as of first importance what I also received: that Christ died for our sins in accordance with the scriptures; 4 that he was buried; that he was raised on the third day in accordance with the scriptures; 5 that he appeared to Kephas, then to the Twelve. 6 After that, he appeared to more than five hundred brothers at once, most of whom are still living, though some have fallen asleep. 7 After that he appeared to James, then to all the apostles. 8 Last of all, as to one born abnormally, he appeared to me. 9 For I am the least of the apostles, not fit to be called an apostle, because I persecuted the church of God. 10 But by the grace of God I am what I am, and his grace to me has not been ineffective. Indeed, I have toiled harder than all of them; not I, however, but the grace of God [that is] with me. 11 Therefore, whether it be I or they, so we preach and so you believed.
G O S P E L
Luke 5:1-11

We are all sinful people called by God to serve Him in the Church. One way we can describe the Church is that it is ?The Holy Church of Sinners.? Thank God that this is true as otherwise you and I would be excluded from the presence of God because we are sinners! The paradox that the Church sometimes is under this reality, to my mind, only serves to enhance its ministry, as it does not try to be something that it is not. If the Church is or does anything, it must simply witness to the truth of the Gospel, which includes speaking the truth about sin as well as salvation.

1 While the crowd was pressing in on Jesus and listening to the Word of God, he was standing by the Lake of Gennesaret. 2 He saw two boats there alongside the lake; the fishermen had disembarked and were washing their nets. 3 Getting into one of the boats, the one belonging to Simon, he asked him to put out a short distance from the shore. Then he sat down and taught the crowds from the boat. 4 After he had finished speaking, he said to Simon, ?Put out into deep water and lower your nets for a catch.? 5 Simon said in reply, ?Master, we have worked hard all night and have caught nothing, but at your command I will lower the nets.? 6 When they had done this, they caught a great number of fish and their nets were tearing. 7 They signaled to their partners in the other boat to come to help them. They came and filled both boats so that they were in danger of sinking. 8 When Simon Peter saw this, he fell at the knees of Jesus and said, ?Depart from me, LORD, for I am a sinful man.? 9 For astonishment at the catch of fish they had made seized him and all those with him, 10 and likewise James and John, the sons of Zebedee, who were partners of Simon. Jesus said to Simon, ?Do not be afraid; from now on you will be catching men.? 11 When they brought their boats to the shore, they left everything and followed him.

my reflections
think: Too often today we leave the hard work up to someone else ? we deny that this or that responsibility belongs to us and leave it for others to do.
________________________________________________________
_________________________________________________________
God?s special verse/thought for me today________________
_________________________________________________________

T O D A Y ? S BLESSING LIST
Thank You Lord for: ____________________________________
_______________________________________________________
READ THE BIBLE IN ONE YEAR Numbers 10-12
SABBATH PAUSE
My weekly time with God
THANK YOU LIST
Things to be grateful for from the past week
________________________________________________________________
________________________________________________________________
_________________________________________________________________
SPECIAL NEEDS
Things to ask God for in the coming week
________________________________________________________________
_________________________________________________________________
________________________________________________________________
HIDDEN TREASURE
Most important word God told me this week
________________________________________________________________
_________________________________________________________________
_________________________________________________________________
COME, FOLLOW ME
I find it interesting at times to compare the different accounts of the same event across the Gospels. Luke 5:1-11 is paralleled in both Mark 1:16-20 and Matthew 4:18-22. The first thing we notice is that in both Matthew and Mark, the account is much shorter, only just over a third the size of Luke. This seems to suggest that Luke has added some extra information and thus we are forced to ask, ?Why?? There is probably no definitive answer to this question and so perhaps it is better for us simply to reflect upon the change in emphasis that these additions bring.
One of the additions tells us that Simon and Andrew had been fishing all night and had failed to catch anything. Jesus tells them to put out their nets again. Simon protests but does what he is told and they get a great catch of fish.
Here we see a lesson on the benefits of obedience. At times we may not understand God?s will but the promise to those who remain obedient is God?s abundant blessing, both in this life and the next. I believe Luke wants to emphasize the importance of obedience in the life of a disciple by adding this story to the call of the apostles. (It is interesting to note that John reports a similar story after the resurrection. I will leave you to ponder the significance of that!) Let all who aspire to follow Jesus as his disciple know from the outset that it will be a life of obedience.
A second addition is Peter?s protestation that he is a sinful man. Jesus dismisses this protest as He is well aware that all people are sinful. What we learn here is something of the humility of Peter and thus the need for all leaders to cultivate the grace of humility in the way they lead their people. Jesus is not necessarily looking for the most gifted people to be his disciples ? what he wants are men and women who are humble enough to know their own sinfulness, yet willing enough to move under the grace of the call He, Jesus, places upon their lives. Fr. Steve T.

REFLECTION QUESTION: With both these additions Luke takes us deeper into the nature of the life of a disciple. How well do we measure up to being the type of disciple
Jesus is looking for?

Lord Jesus, I know that I am not perfect. Please help me by Your grace to be able to grow in humility and love as I seek to serve You as Your disciple.

St. Idate, bishop, pray for us.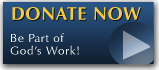 The FEAST is one of the happiest places on earth.

Click Here to find a Feast near you!
KERYGMA TV! is BACK
KERYGMA TV is on a new time slot and new channel Sundays 8 a.m. at IBC 13
Need Counseling? No Landline?
Now, you can use your mobile phone to call a friend for counseling at 09228407031. Or you may call our landlines 7266728, 7264709, 7259999 Mon-Fri 24-hrs, Sat 6am-5pm, Sun 6am-10am
BO BLOGS!
Go to Bo's Official Site and read his almost daily blog! Its not news, but thoughts and musings of Bo Sanchez. Get to know Bo in a more personal way --and find out what it means to live the life of a preacher. You get to enrich your faith as well.
DONATION
Remember to always donate your "first fruits"-not the last. Click on the "Donation" Box under the members menu - and you'll even see links to the nearest branches of the Banks where you can deposit.