READINGS for 2007-02-02
Feast of the Presentation of the Lord
PRESENTING?
This child is destined for the fall and rise of many? ? Luke 2:34

It was a good thing that Joseph and Mary already knew that Jesus was out of the ordinary. Otherwise, they might have given him up for adoption after Simeon?s prophecy.
This little baby still in swaddling clothes was going to be ?like the refiner?s fire, the fuller?s lye? (Malachi 3:2). He would burn away dross and strip away impurities. If we think about this really hard, we should cringe... because the pain that fire and lye bring when they touch our skin is unbearable.
The tiny tot, who would later grow up and be portrayed in paintings done centuries later as always having an ethereal look and gentle countenance, came to banish sin from our lives, after all.
The infant who looked like He would be too frail to withstand the harshness of life as a Jewish carpenter?s son would one day look death in the eye and ?free those who through fear of death had been subject to slavery all their life...? (Hebrews 2:15).
He would show us that we no longer needed to be paralyzed and stuck in non-action. We have the capability to stand up against injustice, speak out against corruption, take up the fight to end poverty.
Now, is He destined for your rise, or your fall? Victoria L.
REFLECTION:
Is He destined for your rise or your fall?

For banishing our fear of death, and for letting Your fire burn away our flaws little by little, we thank You, Lord Jesus.
1st READING

Malachi 3:1-4

Malachi speaks of two things here; the first is a messenger who prepares the way before God?s coming and the second is that God is going to purify His people. This prophecy applies to us in the sense that we are to prepare for the coming of God into our lives ? a God who will purify us in order that we will be able to stand in His presence. Indirectly, I think we can say that the text calls us to help others to prepare for God?s coming by the witness of our own lives. God and His Spirit will purify us as we seek to grow in holiness and live the life of the Gospel to the full.

1 Lo, I am sending my messenger to prepare the way before me; and suddenly there will come to the temple the LORD whom you seek, and the messenger of the covenant whom you desire. Yes, he is coming, says the LORD of hosts. 2 But who will endure the day of his coming? And who can stand when he appears? For he is like the refiner?s fire, or like the fuller?s lye. 3 He will sit refining and purifying [silver], and he will purify the sons of Levi, refining them like gold or like silver that they may offer due sacrifice to the LORD. 4 Then the sacrifice of Judah and Jerusalem will please the LORD, as in days of old, as in years gone by.
P S A L M

Psalm 24: 7, 8, 9, 10

R: Who is this king of glory? It is the Lord!

7 Lift up, O gates, your lintels; reach up, you ancient portals, that the king of glory may come in! (R) 8 Who is this king of glory? The LORD, strong and mighty, the LORD, mighty in battle. (R) 9 Lift up, O gates, your lintels; reach up, you ancient portals, that the king of glory may come in! (R) 10 Who is this king of glory? The LORD of hosts; he is the king of glory. (R)
2nd READING

Hebrews 2:14-18

Jesus is both fully God and fully human. This is the basis of His ability to save us in that as God He can make infinite recompense for the price of our sins, and as Man His perfect sacrifice is applied to all who are like Him, namely human. It is also true that in His humanity Jesus reveals to us the true nature of our own humanity ? that is ? the creatures, human beings, that God created us to be before we sinned.

14 Now since the children share in blood and flesh, he likewise shared in them, that through death he might destroy the one who has the power of death, that is, the devil, 15 and free those who through fear of death had been subject to slavery all their life. 16 Surely he did not help angels but rather the descendants of Abraham; 17 therefore, he had to become like his brothers in every way, that he might be a merciful and faithful high priest before God to expiate the sins of the people. 18 Because he himself was tested through what he suffered, he is able to help those who are being tested.

G O S P E L
Luke 2:22-40

Jesus is not interested in causing an uproar for no apparent reason so He submits to the demands of the Law insofar as He is a Jew. He humbles himself and takes on His human identity in the fullest way possible apart from sin. Jesus thus becomes for us the ?perfect man? to whom we should look if we want to know what it means to be human. Jesus is the perfect humanist in the truest form of the word. In Jesus, our human nature finds its fullest expression.

22 When the days were completed for their purification according to the law of Moses, they took him up to Jerusalem to present him to the Lord, 23 just as it is written in the law of the Lord, ?Every male that opens the womb shall be consecrated to the Lord,? 24 and to offer the sacrifice of ?a pair of turtledoves or two young pigeons,? in accordance with the dictate in the law of the Lord. 25 Now there was a man in Jerusalem whose name was Simeon. This man was righteous and devout, awaiting the consolation of Israel, and the holy Spirit was upon him. 26 It had been revealed to him by the holy Spirit that he should not see death before he had seen the Messiah of the Lord. 27 He came in the Spirit into the temple; and when the parents brought in the child Jesus to perform the custom of the law in regard to him, 28 he took him into his arms and blessed God, saying: 29 ?Now, Master, you may let your servant go in peace, according to your word, 30 for my eyes have seen your salvation, 31 which you prepared in sight of all the peoples, 32 a light for revelation to the Gentiles, and glory for your people Israel.? 33 The child?s father and mother were amazed at what was said about him; 34 and Simeon blessed them and said to Mary his mother, ?Behold, this child is destined for the fall and rise of many in Israel, and to be a sign that will be contradicted 35 (and you yourself a sword will pierce) so that the thoughts of many hearts may be revealed.? 36 There was also a prophetess, Anna, the daughter of Phanuel, of the tribe of Asher. She was advanced in years, having lived seven years with her husband after her marriage, 37 and then as a widow until she was eighty-four. She never left the temple, but worshipped night and day with fasting and prayer. 38 And coming forward at that very time, she gave thanks to God and spoke about the child to all who were awaiting the redemption of Jerusalem. 39 When they had fulfilled all the prescriptions of the law of the Lord, they returned to Galilee, to their own town of Nazareth. 40 The child grew and became strong, filled with wisdom; and the favor of God was upon him.

my reflections
think: God and His Spirit will purify us as we seek to grow in holiness and live the life of the Gospel to the full.

________________________________________________________
_________________________________________________________
God?s special verse/thought for me today________________
_________________________________________________________

T O D A Y ? S BLESSING LIST
Thank You Lord for: ____________________________________
_______________________________________________________
READ THE BIBLE IN ONE YEAR Numbers 4-6
GETTING TO KNOW THE SAINTS
Saint Ansgar

Saint Ansgar, patron of Denmark, Germany and Iceland, was born in A.D. 801 at Picardy, France. He got his education from Corbie Monastery under Saint Abelard and Paschasius Radbert. After he was ordained a priest, Ansgar volunteered for a dangerous mission in Denmark, then in Sweden. On his way to the latter, his boat was attacked by pirates who robbed him of his possessions. Ansgar made his way to a small Swedish village, establishing there the first Christian Church and converting the pagan chiefs.
Ansgar served as the first archbishop of Hamburg, Germany then an abbot of New Corbie in Westphalia before his appointment as legate to the Scandinavian countries. For a span of 14 years, he evangelized people and built schools and churches in Norway, Denmark and northern Germany. In the invasion of Vikings in 845 A.D., the natives went back to paganism. Pope Nicholas I thus appointed Ansgar to take the role of archbishop of Bremen in 848. The bishop returned to Denmark and Sweden in 854 to continue in spreading the Gospel.
Under the decree of King Olaf that all Christians who would enter his dominion must die, a council of chiefs came in Ansgar s defense. Thus, the bishop was given permission to preach Christianity. He served as a missionary, a preacher and a liberator of slaves until he died at the age of 64. Ansgar passed away on February 3, 865 in Bremen, Germany.
Unfortunately, after his death, the work he had begun came to an end. The people returned to paganism, and it was only two centuries later that Christianity was revived in Scandinavia.
http://www.st-ansgars-montreal.ca/Ansgar_Biography.html

Saint Pionius

Saint Pionius of the third century served as a priest of Smyrna. He and 15 other companions suffered under Decius.
In a liturgical celebration commemorating the death of Saint Polycarp, the priest and his companions were arrested. They were seized for interrogation and torture then later burnt at the stake.
The martyrdom of Saint Pionius and his company happened in the year 251.
ONE OF US IS GOD
The title of my reflection today sounds a bit heretical but is totally true. What I mean by it is that one person of the human race is God, namely Jesus our Savior. We celebrate today the Feast of the Presentation of the Child Jesus in the Temple and so begins the ritual life of a man who is also God. Jesus did not choose to stand apart from the normal requirements of Jewish ritual life. In one sense He was quite entitled to, being the Son of God, however, what we see in his participation in these Jewish rituals is a statement of solidarity whereby Jesus affirms His oneness with the human race. This is important as later theology will assert the absolute importance of this ability to identify with the human race and its condition in order for salvation to be efficacious.
Today we often hear the Bishops talking about the need for the Church to become the Church of the Poor. This does not mean that everyone in the Church has to become poor but that we ALL have to learn to stand in solidarity with those who are poor and thus learn anew and afresh to entrust our lives into the hands of God. Similarly, Jesus does not have to become a sinner to stand in solidarity with the human race ?however?He does have to experience our condition. This experience or better, solidarity, is perhaps most poignantly expressed in his life at the time before his arrest in the Garden of Gethsemane and when He cries out from the cross, ?My God, My God, why have you abandoned me.? It is this anguish that expresses the ?lostness? of the present human condition without salvation. In a certain sense we cannot identify with the absolute state of that ?lostness? as we live in a post resurrection era where the offer of salvation is always there for us if we want to take it up.
One of the great challenges we face is how to integrate the knowledge of Christ?s solidarity with us into our daily lives. How should this affect the way that we live on a day to day basis? Saints down through the ages have shown us many ways in which we can keep our eyes upon the promise of eternal life and still be fully engaged in the necessary aspects of our earthly pilgrimage. Let us seek to imitate them. Fr. Steve T.

REFLECTION QUESTION: One of the great challenges we face is how to integrate the knowledge of Christ?s solidarity with us into our daily lives. How should this affect the way we live?

Lord Jesus, help me to navigate the narrow road that leads to You and eternal life. Keep me focused upon Your call, yet also mindful of the need to be available to minister to those around me.
St. Adeloga, abbess, pray for us.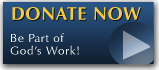 The FEAST is one of the happiest places on earth.

Click Here to find a Feast near you!
KERYGMA TV! is BACK
KERYGMA TV is on a new time slot and new channel Sundays 8 a.m. at IBC 13
Need Counseling? No Landline?
Now, you can use your mobile phone to call a friend for counseling at 09228407031. Or you may call our landlines 7266728, 7264709, 7259999 Mon-Fri 24-hrs, Sat 6am-5pm, Sun 6am-10am
BO BLOGS!
Go to Bo's Official Site and read his almost daily blog! Its not news, but thoughts and musings of Bo Sanchez. Get to know Bo in a more personal way --and find out what it means to live the life of a preacher. You get to enrich your faith as well.
DONATION
Remember to always donate your "first fruits"-not the last. Click on the "Donation" Box under the members menu - and you'll even see links to the nearest branches of the Banks where you can deposit.