READINGS for 2007-01-30
WHY ARE YOU WHERE YOU ARE?
..persevere in running the race that lies before us. ? Hebrews 12:1

One Sunday afternoon, I gathered my back issues of Kerygma, intending to bind them for posterity. ?A good legacy to my nieces and nephews,? I thought.
As I leafed through my articles in the last seven years, I felt humbled at being used as God?s pen in writing about His work in people?s lives. Most of my interviewees have remained my friends to this day. Some are from showbiz, others are big names in society, a great number are in renewal communities, while some are relatively unknown. Whatever their background, all their stories testify to God?s great love and mercy for us.
I marvel at how God uses each interview and article to talk to me, not only through my subjects? stories, but even through the circumstances of finding them. Sometimes, I find myself laughing, or crying, because God knows how to surprise me through each assignment.
This is what has kept me writing to this day ? no matter how simply I write, how common the words I use, and how inferior my skills are compared to others who write easily and profoundly.
God has called me to this path; I stay here, until He leads me to my next destination. TessVA.
REFLECTION:
You are where you are because God put you there for a purpose ? His purpose.

Lord, help me to know Your purpose for bringing me to this point in my life, and grant me the grace to carry it out.
1st READING


Hebrews 12:1-4

Never forget that you are not alone in the fight against sin. One of the simplest and most common strategies of the devil is to try and convince us that we stand alone. He tries to isolate us from the body of believers. If he can succeed in doing this then our failure will follow very swiftly as ?united we stand and divided we fall,? as the old proverb tells us. Let us try to work out ways that will help us to draw on the strength of those around us when our own is failing us. This is what it means to be a part of the body ? being willing to help those in need and to receive help when we ourselves need it.

1 Therefore, since we are surrounded by so great a cloud of witnesses, let us rid ourselves of every burden and sin that clings to us and persevere in running the race that lies before us 2 while keeping our eyes fixed on Jesus, the leader and perfecter of faith. For the sake of the joy that lay before him he endured the cross, despising its shame, and has taken his seat at the right of the throne of God. 3 Consider how he endured such opposition from sinners, in order that you may not grow weary and lose heart. 4 In your struggle against sin you have not yet resisted to the point of shedding blood.
P S A L M

Psalm 22:26b-27, 28 and 30, 31-32

R: They will praise you, Lord, who long for you.

25 [26] I will fulfill my vows before those who fear him. 26 [27] The lowly shall eat their fill; they who seek the LORD shall praise him: ?May your hearts be ever merry!? (R) 27 [28] All the ends of the earth shall remember and turn to the LORD; all the families of the nations shall bow down before him. 29 [30] To him alone shall bow down all who sleep in the earth; before him shall bend all who go down into the dust. (R) And to him my soul shall live; 30 [31] my descendants shall serve him. Let the coming generation be told of the LORD 31 [32] that they may proclaim to a people yet to be born the justice he has shown. (R)
G O S P E L
Mark 5:21-43

The synagogue official pleads earnestly with Jesus to come and heal his daughter. Here is an example of what true intercession is all about. We should never allow ourselves to become complacent and just presume that God is going to do what we want, when we want Him to do it. We should be willing, indeed should expect that we have to plead with God for the gift of His grace in our lives. Yes, He gives it freely in love, but how much more effective will it be if we are willing to demonstrate a deep desire for it? Our desire teaches us our dire need for God?s grace and thus continues to deepen our desire.

21 When Jesus had crossed again [in the boat] to the other side, a large crowd gathered around him, and he stayed close to the sea. 22 One of the synagogue officials, named Jairus, came forward. Seeing him he fell at his feet 23 and pleaded earnestly with him, saying, ?My daughter is at the point of death. Please, come lay your hands on her that she may get well and live.? 24 He went off with him, and a large crowd followed him and pressed upon him. 25 There was a woman afflicted with hemorrhages for twelve years. 26 She had suffered greatly at the hands of many doctors and had spent all that she had. Yet she was not helped but only grew worse. 27 She had heard about Jesus and came up behind him in the crowd and touched his cloak. 28 She said, ?If I but touch his clothes, I shall be cured.? 29 Immediately her flow of blood dried up. She felt in her body that she was healed of her affliction. 30 Jesus, aware at once that power had gone out from him, turned around in the crowd and asked, ?Who has touched my clothes?? 31 But his disciples said to him, ?You see how the crowd is pressing upon you, and yet you ask,??Who touched me??? 32 And he looked around to see who had done it. 33 The woman, realizing what had happened to her, approached in fear and trembling. She fell down before Jesus and told him the whole truth. 34 He said to her, ?Daughter, your faith has saved you. Go in peace and be cured of your affliction.? 35 While he was still speaking, people from the synagogue official?s house arrived and said, ?Your daughter has died; why trouble the teacher any longer?? 36 Disregarding the message that was reported, Jesus said to the synagogue official, ?Do not be afraid; just have faith.? 37 He did not allow anyone to accompany him inside except Peter, James, and John, the brother of James. 38 When they arrived at the house of the synagogue official, he caught sight of a commotion, people weeping and wailing loudly. 39 So he went in and said to them, ?Why this commotion and weeping? The child is not dead but asleep.? 40 And they ridiculed him. Then he put them all out. He took along the child?s father and mother and those who were with him and entered the room where the child was. 41 He took the child by the hand and said to her, ?Talitha koum,? which means, ?Little girl, I say to you, arise!? 42 The girl, a child of twelve, arose immediately and walked around. [At that] they were utterly astounded. 43 He gave strict orders that no one should know this and said that she should be given something to eat.
my reflections
think: Never forget that you are not alone in the fight against sin.

________________________________________________________
________________________________________________________
God?s special verse/thought for me today________________
_________________________________________________________

T O D A Y ? S BLESSING LIST
Thank You Lord for: ____________________________________
_______________________________________________________
READ THE BIBLE IN ONE YEAR Leviticus 21-24

GETTING TO KNOW THE SAINTS
Saint Genoveva

Genoveva Torres Morales was born on January 3, 1870 in Almenara, Castille, Spain. She was the youngest of eight children but had become a child homemaker at the age of eight when she and her older brother lost their parents and four of their siblings.
She took interest in spiritual reading at 10; thus, at an early age, she already understood that the purpose of one s life is to follow God.
Genoveva s left leg became gangrenous and had to be amputated when she was 13.
This caused her to be on crutches throughout her life. For nine years, she lived at the Mercy Home administered by the Carmelites of Charity. She wanted to join the sisters in mission but her health was not good enough.
In 1894, she moved in with two laywomen who supported a poor but prayerful life. Because of the burning desire to help less fortunate women and through Canon Barbarro s encouragement for her to start a religious community, Genoveva established the first community of the Congregation of the Sacred Heart of Jesus and the Holy Angels (Ang licas ) in Valencia, Spain.
Genoveva died on January 5, 1956 in Zaragoza, Spain. She was beatified on January
29, 1995 and canonized on May 4, 2003 by Pope John Paul II at Plaza de Colon, Madrid, Spain.

http://www.catholic-forum.com/saints/saintgau.html
Saint Zedislava Berkiana

Zedislava Berkiana (1221-1252) was of Bohemian nobility. She was a wife and a mother of four.
Zedislavia belonged to the third order of Dominican. In her service, she founded two Dominican priories, performed charitable works, and supported the needy, the sick and the indigent families.
One intercession of St. Zedislava was in 1989 when a doctor was miraculously healed from a lengthy coma.
Zedislava was beatified in 1907 by Pope Pius X and was canonized on May 21, 1995 by Pope John Paul II.

http://www.catholic-forum.com/saints/saintz13.html

http://3op.org/saints.php
TOUCH
Touch is a very important human need and faculty. Atoms collide. Plants are grafted. Parasites attach to their host. Animals bump into each other. But the human touch is completely different. Touch connects us with others in a way that only we, humans, can do. Touch can be an expression of emotions, a proof of relationships, an agent of communication, and a channel of grace.
People were touching Jesus. Yet in the midst of the crowd Jesus took notice of one particular touch among so many. That touch evoked power from Jesus. That touch was the touch of faith.
Because she believed that Jesus could cure her, the woman, who had been bleeding for twelve years, came behind Him, touched His cloak, and she was healed. Notice that the woman did not even touch Jesus Himself but just His cloak. That woman must have had a tremendous faith. Her faith touched Jesus; He touched her with healing.
Then Jesus went to bring a little girl back to life. The girl, whom Jesus described as not dead but only sleeping, could not touch Jesus. Jesus touched her instead. He took her by the hand. She came back to life.
That day healing was given and life was restored because of touch. It was a touch of faith. It was a touch of life. It was a touch of love.
Whatever pain you now suffer, whatever loss you now mourn, whatever wounds you are nursing, and whatever sins you are guilty of, do not be afraid to reach out to Jesus. Touch Him by your faith. He will notice. He will heal you.
Having been touched by Jesus and having touched Him, please do not forget to return the favor by touching others with the touch of Christ. Fr. Bobby T.

REFLECTION QUESTION: Have I touched anyone lately with the touch of Christ?

Your gentle hands, Lord Jesus, are powerful. Your crucified hands, Lord Jesus, are merciful. Your glorified hands, Lord Jesus, are beautiful. Take my hands and give me Your hands. Let my touch be Your touch. Touch me and make me Your touch to those who need Your healing, Your life, Your love. Amen.

St. Martina, virgin and martyr, pray for us.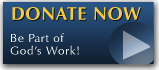 The FEAST is one of the happiest places on earth.

Click Here to find a Feast near you!
KERYGMA TV! is BACK
KERYGMA TV is on a new time slot and new channel Sundays 8 a.m. at IBC 13
Need Counseling? No Landline?
Now, you can use your mobile phone to call a friend for counseling at 09228407031. Or you may call our landlines 7266728, 7264709, 7259999 Mon-Fri 24-hrs, Sat 6am-5pm, Sun 6am-10am
BO BLOGS!
Go to Bo's Official Site and read his almost daily blog! Its not news, but thoughts and musings of Bo Sanchez. Get to know Bo in a more personal way --and find out what it means to live the life of a preacher. You get to enrich your faith as well.
DONATION
Remember to always donate your "first fruits"-not the last. Click on the "Donation" Box under the members menu - and you'll even see links to the nearest branches of the Banks where you can deposit.