READINGS for 2007-01-29
WHAT YOU SAY I AM
...out of weakness they were made powerful... ? Hebrews 11:34

My sister used to teach in a reputable music school. At 19, she taught piano and organ lessons. She looked a lot younger than her age, and what she thought was an asset became a liability in her teaching job.
Once she overheard a parent say, ?Teacher ba talaga yan?? Even the school administrator doubted her ability to teach, made evident by the fact that she was given only a few students and some were transferred to another teacher without formal notice.
One day, an opportunity opened up for her. She had the chance to attend a four to fivemonth long seminar conducted by a Japanese. The instructress was very much impressed with her performance. She was all praises for her and commended her for her exemplary skills and talent. The news spread in all the branches, making her a known figure.
She transferred to another branch and her loyal students followed her. Through her patience and proper coaching, some of her students were able to win in several electone competitions. The tables were now turned. My sister proved her worth and became one of the most loved and sought-after teachers. Judith C.
REFLECTION:
Does criticism make you weak or strive harder?

Whatever others may say, Lord, let me hear only what You say that I am.
1st READING
Hebrews 11:32-40

The line in today?s reading that tells us that the men in question were weak men and that they were given the faith and strength to overcome adversity gives me great hope for my own life. I am acutely aware of my own weaknesses and thus it is the truth that when I overcome adversity I know that it is the hand of God at work in my life that helps to bring this about. The gift of faith is the catalyst necessary for the victory of God to be made manifest in our lives. Let us pray that we will grow in faith daily and thus see victory coming to us more often as we battle the powers that seek to destroy us.

32 What more shall I say? I have not time to tell of Gideon, Barak, Samson, Jephthah, of David and Samuel and the prophets, 33 who by faith conquered kingdoms, did what was righteous, obtained the promises; they closed the mouths of lions, 34 put out raging fires, escaped the devouring sword; out of weakness they were made powerful, became strong in battle, and turned back foreign invaders. 35 Women received back their dead through resurrection. Some were tortured and would not accept deliverance, in order to obtain a better resurrection. 36 Others endured mockery, scourging, even chains and imprisonment. 37 They were stoned, sawed in two, put to death at sword?s point; they went about in skins of sheep or goats, needy, afflicted, tormented. 38 The world was not worthy of them. They wandered about in deserts and on mountains, in caves and in crevices in the earth. 39 Yet all these, though approved because of their faith, did not receive what had been promised. 40 God had foreseen something better for us, so that without us they should not be made perfect.
P S A L M

Psalm 31:20, 21, 22, 23, 24

R: Let your hearts take comfort, all who hope in the Lord.

19 [20] How great is the goodness, O LORD, which you have in store for those who fear you, and which, toward those who take refuge in you, you show in the sight of men. (R) 20 [21] You hide them in the shelter of your presence from the plottings of men; you screen them within your abode from the strife of tongues. (R) 21 [22] Blessed be the LORD whose wondrous mercy he has shown me in a fortified city. (R) 22 [23] Once I said in my anguish, ?I am cut off from your sight?; yet you heard the sound of my pleading when I cried out to you. (R) 23 [24] Love the LORD, all you his faithful ones! The LORD keeps those who are constant, but more than requites those who act proudly. (R)

G O S P E L
Mark 5:1-20

When Jesus exercised such dramatic power over the devil, it ought to be obvious to us that He is in control. We ought to believe that there is no situation that is beyond the exercise of His power. This ought to increase our willingness and even ability to entrust our lives to Him in order that we have victory over the powers of the devil that try to lead us astray. The people marveled at Jesus power ? so what! What is critical is whether or not they responded by entrusting their lives to Him in faith. This is the same choice that we face today. What will you do with your life?

1 They came to the other side of the sea, to the territory of the Gerasenes. 2 When he got out of the boat, at once a man from the tombs who had an unclean spirit met him. 3 The man had been dwelling among the tombs, and no one could restrain him any longer, even with a chain. 4 In fact, he had frequently been bound with shackles and chains, but the chains had been pulled apart by him and the shackles smashed, and no one was strong enough to subdue him. 5 Night and day among the tombs and on the hillsides he was always crying out and bruising himself with stones. 6 Catching sight of Jesus from a distance, he ran up and prostrated himself before him, 7 crying out in a loud voice, ?What have you to do with me, Jesus, Son of the Most High God? I adjure you by God, do not torment me!? 8 (He had been saying to him, ?Unclean spirit, come out of the man!?) 9 He asked him, ?What is your name?? He replied, ?Legion is my name. There are many of us.? 10 And he pleaded earnestly with him not to drive them away from that territory. 11 Now a large herd of swine was feeding there on the hillside. 12 And they pleaded with him, ?Send us into the swine. Let us enter them.? 13 And he let them, and the unclean spirits came out and entered the swine. The herd of about two thousand rushed down a steep bank into the sea, where they were drowned. 14 The swineherds ran away and reported the incident in the town and throughout the countryside. And people came out to see what had happened. 15 As they approached Jesus, they caught sight of the man who had been possessed by Legion, sitting there clothed and in his right mind. And they were seized with fear. 16 Those who witnessed the incident explained to them what had happened to the possessed man and to the swine. 17 Then they began to beg him to leave their district. 18 As he was getting into the boat, the man who had been possessed pleaded to remain with him. 19 But he would not permit him but told him instead, ?Go home to your family and announce to them all what the Lord in his pity has done for you.? 20 Then the man went off and began to proclaim in the Decapolis what Jesus had done for him; and all were amazed.

my reflections
think: What will you do with your life?
________________________________________________________
_________________________________________________________
God?s special verse/thought for me today________________
_________________________________________________________
T O D A Y ? S BLESSING LIST
Thank You Lord for: ____________________________________
_______________________________________________________
READ THE BIBLE IN ONE YEAR Leviticus 17-20
GETTING TO KNOW THE SAINTS
Saint Basil the Great

Saint Basil the Great (329-379), together with Gregory of Nazianzus and Gregory of Nyssa, was one of the trios known as The Three Cappadocians.
He was born to a rich and noble family in Cappadocia, Turkey. Among the 10 children of St. Basil the Elder and Emmelia,
Basil the Great also became a saint along with his father and siblings Macrina and Gregory.
Basil was a philosopher, philologist, orator, jurist, archaeologist and scientist who possessed profound knowledge in rhetoric, grammar, philosophy, astronomy, mathematics and medicine.
He fought against Arian heresy and succeeded the See of Caesarea on June 14, 370. Today, monks of the Eastern Church still follow the monastic rules, which St. Basil taught.

http://www.newadvent.org

Saint Gregory the Theologian

St. Gregory the Theologian (329-389), one of the four great doctors of the Church during the 4th century A.D., was born in 329 at Arianzos, South Western Cappadocia, Asia Minor.
He was the son of Gregory and Nonna, both religious people. Prior to his birth, Gregory was consecrated by his mother to God. Nonna was given a holy vision. She was told of what her son s name would be and that he would become a genuine slave to God.
Gregory had his education in Nazianzus, then in Caesaria where he met Basil the Great, then finally in Alexandria. He followed the monastic way of life, which St. Basil the Great promoted.
Gregory died at the age of 62 on January 25, 391. His relics are kept at the Holy Monastery of Vatopedi on Mount Athos.
http://www.saintgregorythetheologian.org/about_saint_gregory_the_theologi.htm

http://www.wf-f.org/StsBasilGregory.html
BE CAREFUL HOW YOU SPELL IT
The English vocabulary provides us with words which when spelt backwards become new words with totally new meanings. Thus, ?dear? becomes ?read?, ?stop? becomes ?pots?, ?lever? becomes ?revel?, ?pan? becomes ?nap?, ?now? becomes ?won?, ?ten? becomes ?net?.
The list is long, but nothing intrigues me like the word ?live?. When ?live? is spelt backwards, it becomes ?evil?. Interesting, yes. But very frightening.
Life when not L-I-V-E-D is snatched away by the D-E-V-I-L. Thus, ?live? becomes ?evil? when life is not lived.
Do we see the evil of our lives when we do not live our lives forward but instead backwards, not upward but downward? When our manner of living goes down to the level of the swine ? that is evil. When we treat others without charity ? that is evil. When our human integrity collapses but our moral depravation builds up ? that is evil. When we choose to withhold from the nobility of selfsacrifice in order to surrender ourselves to self-indulgence ? that is evil. When we compromise our dignity as children of God ? that is evil. Our language puts it bluntly: ?Binababoy natin ang sarili natin.?
There are times when we are guilty of spelling ?live? backwards by the manner of our living. We may have a doctorate in English, but that is never a guarantee that we always spell ?live? correctly. Let us repent and be more vigilant.
By the way, G-O-D when spelt backwards is D-O-G. We do not want to misspell G-O-D, do we? Fr. Bobby T.

REFLECTION QUESTION: How do I live my life?

Father, thank You for giving me life. In union with Jesus, Your Son and my Lord, I offer You my life. Help me live it forward, never backwards. May I always live my dignity as Your child. Amen.

St. Gildas, pray for us.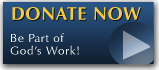 The FEAST is one of the happiest places on earth.

Click Here to find a Feast near you!
KERYGMA TV! is BACK
KERYGMA TV is on a new time slot and new channel Sundays 8 a.m. at IBC 13
Need Counseling? No Landline?
Now, you can use your mobile phone to call a friend for counseling at 09228407031. Or you may call our landlines 7266728, 7264709, 7259999 Mon-Fri 24-hrs, Sat 6am-5pm, Sun 6am-10am
BO BLOGS!
Go to Bo's Official Site and read his almost daily blog! Its not news, but thoughts and musings of Bo Sanchez. Get to know Bo in a more personal way --and find out what it means to live the life of a preacher. You get to enrich your faith as well.
DONATION
Remember to always donate your "first fruits"-not the last. Click on the "Donation" Box under the members menu - and you'll even see links to the nearest branches of the Banks where you can deposit.