READINGS for 2007-01-25
Feast of the Conversion of Paul
THE GOSPEL ACCORDING TO YOU
?I will show him what he will have to suffer for my name.? ? Acts 9:16

I chanced upon a poem once (whose author remains unknown to me to this day), and part of it goes like this:
You are writing a gospel,
A chapter every day,
By deeds that you do,
By words that you say.
You are writing each day a gospel,
Take care that the writing is true,
For the only gospel that some would read
Is the gospel according to you.
There is a resounding truth in these words.
We are all God?s instruments. Wherever we may be, whatever work it is we do, in all the roles we play, we are called to live the Gospel. The world proposes so many lifestyles and values ? all promising a life of utmost ease and convenience. Kindness, forgiveness and love can be the last things on your mind when all you think about is ?getting ahead of the pack.? But I think we have realized by now that being a Christian is inconvenient.
Every day, in everything we say and do, we ?re-write? the Gospel in our own lives. Let us pray that the gospels we write remain always faithful to Christ?s love and message. Cotics C.
REFLECTION:
How have you written the gospel today in your life? Do your thoughts, words and actions reflect Christ?s love?

Lord, use me and my life to bring Your love into the world. Let my love for You mold my every thought, every word and every deed, that the world may see that You are alive in me.
1st READING

Acts 22:3-16 (or Acts 9:1-22)

The conversion of Paul is a watershed in the life of the Early Church in that it will ultimately provide the Church with an apostle who sees that it is his mission to take the Gospel to the Gentiles. For Paul, his conversion is a resurrection experience; it is a moment of encounter with the Risen Lord Jesus that is so strong and clear to him that it changes his life forever! Paul has ?seen the Lord? ? the words that in John?s Gospel describe the Gospel message in its most fundamental form. Paul knows that Jesus is the Christ, the Messiah, the Anointed One because he has seen and experienced him in his life.

3 ?I am a Jew, born in Tarsus in Cilicia, but brought up in this city. At the feet of Gamaliel I was educated strictly in our ancestral law and was zealous for God, just as all of you are today. 4 I persecuted this Way to death, binding both men and women and delivering them to prison. 5 Even the high priest and the whole council of elders can testify on my behalf. For from them I even received letters to the brothers and set out for Damascus to bring back to Jerusalem in chains for punishment those there as well. 6 ?On that journey as I drew near to Damascus, about noon a great light from the sky suddenly shone around me. 7 I fell to the ground and heard a voice saying to me, ?Saul, Saul, why are you persecuting me?? 8 I replied, ?Who are you, sir?? And he said to me, ?I am Jesus the Nazorean whom you are persecuting.? 9 My companions saw the light but did not hear the voice of the one who spoke to me. 10 I asked, ?What shall I do, sir?? The Lord answered me, ?Get up and go into Damascus, and there you will be told about everything appointed for you to do.? 11 Since I could see nothing because of the brightness of that light, I was led by hand by my companions and entered Damascus. 12 ?A certain Ananias, a devout observer of the law, and highly spoken of by all the Jews who lived there,? 13 came to me and stood there and said, ?Saul, my brother, regain your sight.? And at that very moment I regained my sight and saw him. 14 Then he said, ?The God of our ancestors designated you to know his will, to see the Righteous One, and to hear the sound of his voice; 15 for you will be his witness before all to what you have seen and heard. 16 Now, why delay? Get up and have yourself baptized and your sins washed away, calling upon his name.?
P S A L M
Psalm 117:1bc, 2

R: Go out to all the world and tell the Good News.

1 Praise the LORD, all you nations; glorify him, all you peoples! (R) 2 For steadfast is his kindness toward us, and the fidelity of the LORD endures forever. (R)

G O S P E L
Mark 16:15-18

To believe in Christ is to be sent by him as a witness to the truth of the Gospel to the nations. We cannot avoid the calling to share our faith with others; it is a part of what it means to have faith! Let us seek to grow in the depth and conviction of our faith so that no mountain will be too tall to climb or trial too long or hard to endure. Let us be committed to the path of discipleship no matter what the cost may be because the benefits of such a life of service are truly ?out of this world.?

15 He said to them, ?Go into the whole world and proclaim the gospel to every creature. 16 Whoever believes and is baptized will be saved; whoever does not believe will be condemned. 17 These signs will accompany those who believe: in my name they will drive out demons, they will speak new languages. 18 They will pick up serpents [with their hands], and if they drink any deadly thing, it will not harm them. They will lay hands on the sick, and they will recover.?
my reflections
think: To believe in Christ is to be sent by him as a witness to the truth of the Gospel to the nations.
________________________________________________________
_________________________________________________________
God?s special verse/thought for me today________________
________________________________________________________

T O D A Y ? S BLESSING LIST
Thank You Lord for: ____________________________________
_______________________________________________________
READ THE BIBLE IN ONE YEAR Leviticus 1-5
DAMASCUS EXPERIENCE
A notorious man was once the fear and shame of a community. He had been jailed several times for various criminal offenses. But one day, the whole community woke up to find a totally different man in him. Out of the blue, he was a completely changed man: he was sober, respectful, considerate, law-abiding, and God-fearing. ?That man,? commented one of the parishioners, ?must have had a ?Damascus experience?.?
A ?Damascus experience? means a ?sudden change? from deep within. Is such a change possible? Yes, it is. We have today an example: Saul from Tarsus who later became Paul the Apostle.
But Paul?s ?Damascus experience? was not at all something that sprang from nowhere. He saw the steadfastness that the early Christians had with their faith. He was a witness to their fraternal love for one another and for those who did not share their faith. He heard the words of forgiveness from the lips of Stephen whose execution he approved. Evidently, these shining examples of the early Christians were sown in the heart and mind of Paul. Those seeds were just waiting to sprout and bear fruit. We can just imagine how restless the former Saul felt deep within him until the Lord Himself met him on the road to Damascus.
As today?s Gospel echoes the Lord?s command that we proclaim the Good News to the ends of the earth, we cannot but reflect on what tremendous effects our genuine Christian witnessing through words and deeds have on others, including some heart-hardened people. May we persevere in preaching the Gospel through our words and deeds.
That notorious man in our opening story had a ?Damascus experience? because, most probably, there were good Christians in his community. Good Christians have been converting countless men and women since the time of Paul up until our days. Damascus is one long stretch of dusty road where good Christians once led a Saul to becoming a Paul. Fr. Bobby T.

REFLECTION QUESTION: Do I lead people to Damascus?

Lord Jesus Christ, thank You for converting Paul and making him Your apostle to the Gentiles. Through him, Your Gospel reached far and beyond. But thank You even more for the early Christians who bore shining witness to You and led Paul to Damascus. Help us to continue leading more people to their own ?Damascus experience?. Amen.
St. Amarinus, bishop and martyr, pray for us.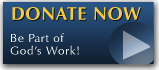 The FEAST is one of the happiest places on earth.

Click Here to find a Feast near you!
KERYGMA TV! is BACK
KERYGMA TV is on a new time slot and new channel Sundays 8 a.m. at IBC 13
Need Counseling? No Landline?
Now, you can use your mobile phone to call a friend for counseling at 09228407031. Or you may call our landlines 7266728, 7264709, 7259999 Mon-Fri 24-hrs, Sat 6am-5pm, Sun 6am-10am
BO BLOGS!
Go to Bo's Official Site and read his almost daily blog! Its not news, but thoughts and musings of Bo Sanchez. Get to know Bo in a more personal way --and find out what it means to live the life of a preacher. You get to enrich your faith as well.
DONATION
Remember to always donate your "first fruits"-not the last. Click on the "Donation" Box under the members menu - and you'll even see links to the nearest branches of the Banks where you can deposit.