READINGS for 2007-01-24
TRUTH STAYS
?...that they may... hear and listen but not understand.? ? Mark 4:12

I called up a sales prospect and set a meeting with him to discuss his insurance needs. The meeting pushed through. He expressed his interest in the product but he couldn?t issue the check right away because he was short of funds. He told me to call him up on payday.
I called him up the following week to follow up the check. He casually told me, ?Oh, there?s another agent who called me up, also from your company, who is offering the same product. Why did you say that I need to continue to pay the premiums once all the dividends are withdrawn? I think what she?s offering is better.?
I requested for another meeting and this time our policy department issued a letter to clear the issue and to prove that I was not misrepresenting. But the prospect didn?t seem satisfied. I surrendered my case and told him that I wouldn?t mind if he purchased the plan from the other agent since it?s from the same company anyway.
Like this prospect, we may sometimes only accept what we want to hear and discard what doesn?t suit us, even if it?s the truth. The truth may hurt but it?s still the best option. In the end, the truth will still remain. Judith C.
REFLECTION:
Do you strive to tell the truth at all times?
Even if telling the truth may cost me a loss, help me stick to it and to You.
1st READING


Hebrews 10:11-18

The difference between the Old Testament priesthood and the priesthood of the Church is the person of Jesus. The priests of the Church act in the person of Christ and not under their own auspices or the auspices of a mere ?job or title.? There is a definitive difference to today?s priesthood given to it by Jesus through the Sacrament of Orders. Jesus acts in and through the priesthood in the Church in a way that is not present in the Old Testament. This is why we can understand that it is Jesus offering the sacrifice of the Mass, His own sacrifice to the Father, every time the Mass is celebrated.

11 Every priest stands daily at his ministry, offering frequently those same sacrifices that can never take away sins. 12 But this one offered one sacrifice for sins, and took his seat forever at the right hand of God; 13 now he waits until his enemies are made his footstool. 14 For by one offering he has made perfect forever those who are being consecrated. 15 The holy Spirit also testifies to us, for after saying, 16 ?This is the covenant I will establish with them after those days, says the Lord: ?I will put my laws in their hearts, and I will write them upon their minds.??? 17 He also says: ?Their sins and their evildoing I will remember no more. 18 Where there is forgiveness of these, there is no longer offering for sin.?
P S A L M

Psalm 110:1, 2, 3, 4

R: You are a priest for ever, in the line of Melchizedek.

1 The LORD said to my Lord, ?Sit at my right hand till I make your enemies your footstool.? (R) 2 The scepter of your power the LORD will stretch forth from Zion, ?Rule in the midst of your enemies. (R) 3 Yours is princely power in the day of your birth, in holy splendor; before the day star, like the dew, I have begotten you.? (R) 4 The LORD has sworn, and he will not repent, ?You are a priest forever, according to the order of Melchizedek.? (R)
G O S P E L

Mark 4:1-20

This is one of the better known parables and as such probably needs little introduction. Suffice it to say that I believe that we are constantly challenged to examine the quality of the witness of our lives to the Gospel. Let us be honest in doing this and set about changing those things that should be changed rather than putting things off for whatever reason we may be tempted to delay acting upon them.
1 On another occasion he began to teach by the sea. A very large crowd gathered around him so that he got into a boat on the sea and sat down. And the whole crowd was beside the sea on land. 2 And he taught them at length in parables, and in the course of his instruction he said to them, 3 ?Hear this! A sower went out to sow. 4 And as he sowed, some seed fell on the path, and the birds came and ate it up. 5 Other seed fell on rocky ground where it had little soil. It sprang up at once because the soil was not deep. 6 And when the sun rose, it was scorched and it withered for lack of roots. 7 Some seed fell among thorns, and the thorns grew up and choked it and it produced no grain. 8 And some seed fell on rich soil and produced fruit. It came up and grew and yielded thirty, sixty, and a hundredfold.? 9 He added, ?Whoever has ears to hear ought to hear.? 10 And when he was alone, those present along with the Twelve questioned him about the parables. 11 He answered them, ?The mystery of the kingdom of God has been granted to you. But to those outside everything comes in parables, 12 so that ?they may look and see but not perceive, and hear and listen but not understand, in order that they may not be converted and be forgiven.? 13 Jesus said to them, ?Do you not understand this parable? Then how will you understand any of the parables? 14 The sower sows the word. 15 These are the ones on the path where the word is sown. As soon as they hear, Satan comes at once and takes away the word sown in them. 16 And these are the ones sown on rocky ground who, when they hear the word, receive it at once with joy. 17 But they have no root; they last only for a time. Then when tribulation or persecution comes because of the word, they quickly fall away. 18 Those sown among thorns are another sort. They are the people who hear the word, 19 but worldly anxiety, the lure of riches, and the craving for other things intrude and choke the word, and it bears no fruit. 20 But those sown on rich soil are the ones who hear the Word and accept it and bear fruit thirty and sixty and a hundredfold.?
my reflections
think: It is Jesus offering the sacrifice of the Mass, His own sacrifice to the Father, every time the Mass is celebrated.
________________________________________________________
_________________________________________________________
God?s special verse/thought for me today________________
_________________________________________________________

T O D A Y ? S BLESSING LIST
Thank You Lord for: ____________________________________
_______________________________________________________
READ THE BIBLE IN ONE YEAR Exodus 37-40
A GOOD SOIL HE WAS
Thorens, Savoy, France was the birthplace of Francis de Sales in 1567. His elder brother was a senator and their father wanted Francis to follow his elder brother?s footsteps. Thus, with this dream, his father sent Francis to Padua, Italy to study law. But Francis had a different plan for his life.
After completing his studies in law school, he surprised his parents with the news that he was entering the priesthood. His father opposed Francis but later on consented. Thereupon, Francis went to pursue the priesthood and was ordained for the Diocese of Geneva which was then the center for Calvinists. Through preaching and distributing pamphlets, Francis explained the true Catholic doctrine and converted many Calvinists.
At the young age of 35, Francis became the bishop of Geneva which he administered with a gentle character even as he continued preaching, hearing confessions, and catechizing children. He did not stop writing pamphlets, but even pursued writing books. Two of his well-known books are the ?Introduction to the Devout Life? and ?A Treatise on the Love of God.? He likewise carried on a vast correspondence. Because of his writings, Pope Pius XI declared him as Patron Saint of Journalists and Other Writers. With another saint, Jane Frances de Chantal, Francis established the Sisters of the Visitation, a religious community of women with the charism of practicing the virtues exemplified in the Blessed Mother?s visit to Elizabeth: humility, piety, and mutual charity.
After a tireless and holy life, Francis died at Lyons, France in 1622. He was canonized in 1655, and in 1877, Pope Pius IX proclaimed him Doctor of the Church.
Francis de Sales is an example of the good soil on which the seed, which is the Word of God, not only fell and grew, but, most importantly, produced a rich harvest. He did not become a senator; he became a saint instead. A good soil, indeed, he was! Fr. Bobby T.

REFLECTION QUESTION: What kind of a soil am I for the Word of God?

Father, Jesus is Your Word, the Seed You sow in our hearts. Make our hearts good soil for Your Seed and make Your Seed produce an abundant harvest from our hearts. May we use our time, talent, and treasure for the kind of harvest we always pray for. Amen.

St. Francis de Sales, bishop, pray for us.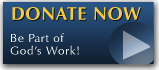 The FEAST is one of the happiest places on earth.

Click Here to find a Feast near you!
KERYGMA TV! is BACK
KERYGMA TV is on a new time slot and new channel Sundays 8 a.m. at IBC 13
Need Counseling? No Landline?
Now, you can use your mobile phone to call a friend for counseling at 09228407031. Or you may call our landlines 7266728, 7264709, 7259999 Mon-Fri 24-hrs, Sat 6am-5pm, Sun 6am-10am
BO BLOGS!
Go to Bo's Official Site and read his almost daily blog! Its not news, but thoughts and musings of Bo Sanchez. Get to know Bo in a more personal way --and find out what it means to live the life of a preacher. You get to enrich your faith as well.
DONATION
Remember to always donate your "first fruits"-not the last. Click on the "Donation" Box under the members menu - and you'll even see links to the nearest branches of the Banks where you can deposit.