READINGS for 2007-01-23
GOD?S BEST
?I have come to do your will.? ? Hebrews 10:9

Obedience was always a struggle for me. I considered myself to be like the black sheep in the family. My dad was always abroad, so it was my mom who practically raised us up. I always felt I could get away with anything so I was so used to doing things my way.
When I came to the Lord, I brought with me my rebellious heart. When you?re not good in listening and obeying the voice of your own mother whom you see, the more it will be difficult for you to hear and obey the voice of God who is invisible. The difference is, the Lord is more patient and persistent.
I was so in love with my boyfriend that time and God was trying to tell me in my heart, ?Why settle for second best when I can give you the best?? Year after year, I couldn?t bring myself to obey the proddings of the Lord. Finally after 10 years, I surrendered my relationship to the Lord and broke off with my boyfriend. I said, ?OK, Lord. Have your way with me.? That same afternoon, a friend called me to consult about something. A year and a half later, he became my husband. It was only then I realized what ?God?s best? really means. All we really have to do is to listen and obey. Ronna L.
REFLECTION:
If only God can give us the best, why are we always settling for second best or even the crumbs?

I want the best, Lord. I choose You.
1st READING


Hebrews 10:1-10

The Old Testament Law is only a guide as to what is right and wrong. It does not and indeed cannot, supply us with the power to overcome evil in the final analysis. Only the grace made available to us through the life and death of Jesus is able to do this. We are all called to live under the power of Jesus and so defeat the powers of evil. The Law can guide us in this task but it cannot get us there on its own. Nor are we capable of following the Law in our own strength. We need the grace of Jesus to help us in this.

1 Since the law has only a shadow of the good things to come, and not the very image of them, it can never make perfect those who come to worship by the same sacrifices that they offer continually each year. 2 Otherwise, would not the sacrifices have ceased to be offered, since the worshipers, once cleansed, would no longer have had any consciousness of sins? 3 But in those sacrifices there is only a yearly remembrance of sins, 4 for it is impossible that the blood of bulls and goats take away sins. 5 For this reason, when he came into the world, he said: ?Sacrifice and offering you did not desire, but a body you prepared for me; 6 holocausts and sin offerings you took no delight in. 7 Then I said, ?As is written of me in the scroll, Behold, I come to do your will, O God.?? 8 First he says, ?Sacrifices and offerings, holocausts and sin offerings, you neither desired nor delighted in. These are offered according to the law.? 9 Then he says, ?Behold, I come to do your will.? He takes away the first to establish the second. 10 By this ?will,? we have been consecrated through the offering of the body of Jesus Christ once for all.
P S A L M

Psalm 40:2 and 4ab, 7-8, 10, 11

R: Here am I Lord; I come to do your will.

1 [2] I have waited, waited for the LORD, and he stooped toward, 3 [4] and he put a new song into my mouth, a hymn to our God. (R) 6 [7] Sacrifice or oblation you wished not, but ears open to obedience you gave me. Burnt offerings or sin-offerings you sought not; 7 [8] then said I, ?Behold I come. (R) 9 [10] I announced your justice in the vast assembly; I did not restrain my lips, as you, O LORD, know. (R) 10 [11] Your justice I kept not hid within my heart; your faithfulness and your salvation I have spoken of; I have made no secret of your kindness and your truth in the vast assembly.? (R)
G O S P E L
Mark 3:31-35

Jesus is not being disrespectful to His mother. All He is doing is setting the relationship in its correct context. The truest and deepest reality of family in our lives is that we are members of God?s family and this membership is recognized through our being disciples ? embracing God?s will in search of our service of the Kingdom of God. Our parents are always going to be an important and essential part of our lives, but even they are second to the need we have for a relationship with God.

31 His mother and his brothers arrived. Standing outside they sent word to him and called him. 32 A crowd seated around him told him, ?Your mother and your brothers [and your sisters] are outside asking for you.? 33 But he said to them in reply, ?Who are my mother and [my] brothers?? 34 And looking around at those seated in the circle he said, ?Here are my mother and my brothers. 35 [For] whoever does the will of God is my brother and sister and mother.?
my reflections
think: We are all called to live under the power of Jesus and so defeat the powers of evil.
________________________________________________________
_________________________________________________________
God?s special verse/thought for me today________________
_________________________________________________________

T O D A Y ? S BLESSING LIST
Thank You Lord for: ____________________________________
_______________________________________________________
READ THE BIBLE IN ONE YEAR Exodus 33-36
FAMILY TIES
Family ties are very important in all cultures. Even in animals, family ties are observed to be significant.
There are normally two ways by which family ties are established. The first way is by blood. Consanguinity means being related by blood. The second is by legal action, as in the case of marriage or adoption. Affinity is the usual term used to mean this second way of being related.
We also speak about an ?extended family?. To this intimate circle belong those who are not related to us by blood or some legal action but by deep friendship. As we go through life, there are persons with whom we have shared many profound moments and memorable experiences. These persons eventually become ?family? to us.
Jesus presents to us a fourth way. He anchors our relationship on a more solid and lasting bond. We are related to Him when we do the will of God. Jesus is the Son of God and anyone related to Him is related to God in a very intimate way. We believe that the sacrament of baptism makes us children of God. Moreover, those who become children of God, in and through Jesus His Son, are therefore brothers and sisters to one another.
To do the will of God is to be holy. Let us do God?s will; let us be holy. Like St. Francis de Sales, who followed God?s will, let us be saints together. We belong to a family bigger and better than blood, law, and friendship can establish. We are called to be saints... together. Fr. Bobby T.

REFLECTION QUESTION: How am I as a child of God and a sibling to His other children?

God, You are Father of all who are in Christ Jesus, Your Son. May we be able to follow the example of Your Son in doing Your will in all things and loving one another as brothers and sisters. Together with all who obey Your will, may we always belong to the family He established among us. May nothing and no one break the family ties that bind us together with You, with Christ, and with one another. Amen.
St. Ildephonsus, pray for us.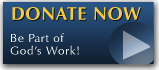 The FEAST is one of the happiest places on earth.

Click Here to find a Feast near you!
KERYGMA TV! is BACK
KERYGMA TV is on a new time slot and new channel Sundays 8 a.m. at IBC 13
Need Counseling? No Landline?
Now, you can use your mobile phone to call a friend for counseling at 09228407031. Or you may call our landlines 7266728, 7264709, 7259999 Mon-Fri 24-hrs, Sat 6am-5pm, Sun 6am-10am
BO BLOGS!
Go to Bo's Official Site and read his almost daily blog! Its not news, but thoughts and musings of Bo Sanchez. Get to know Bo in a more personal way --and find out what it means to live the life of a preacher. You get to enrich your faith as well.
DONATION
Remember to always donate your "first fruits"-not the last. Click on the "Donation" Box under the members menu - and you'll even see links to the nearest branches of the Banks where you can deposit.