READINGS for 2007-01-22
ROCK THE BOAT?

?If a kingdom is divided against itself...? ? Mark 3:25

July 2, 2005. Araneta Coliseum. It was time for the Reuben Morgan/Hillsong concert by FiSH Magazine. More than 10,000 people were there, worshipping and learning about worship. It was an ice-blended mix of radical Catholics and radical born-again Protestants. Most of them were aware of it but I wonder if they realized the show of unity that they were a part of.
I recall during college, there was this young Protestant who was asking me ? rather insistently ? when I was ?born again.? Of course, I didn?t know what to answer but I tried to use the date of my very first Life in the Spirit Seminar (LSS). I could only remember the month though. But since he was arguing the validity of that ? my heart was racing, especially after he said that as far as he was concerned, I would still go to hell. Oh well.
People do mature in time. I no longer get questions like that ? even while immersing myself in the local Protestant radio and music world. I think many have gotten the point that it?s really the Christ-taught love we?re supposed to follow. After all, a kingdom divided against itself cannot stand. In your family, are you united? Jomar H.
REFLECTION:
How important is unity to you?

Teach me the difference, Lord, when it is unwise to rock the boat, and when to stand up for what I believe in.
1st READING
Hebrews 9:15, 24-28

There are many false teachings in our society masquerading as spiritual truth. One of the most insidious is that of reincarnation. As Catholics and Christians we are absolutely certain that such an idea is false. Today?s reading is very clear on this in that it tells us that it is appointed to us to die once and then there is judgment. There is no so called opportunity for a second or subsequent lives.

15 For this reason he is mediator of a new covenant: since a death has taken place for deliverance from transgressions under the first covenant, those who are called may receive the promised eternal inheritance. 24 For Christ did not enter into a sanctuary made by hands, a copy of the true one, but heaven itself, that he might now appear before God on our behalf. 25 Not that he might offer himself repeatedly, as the high priest enters each year into the sanctuary with blood that is not his own, 26 if that were so, he would have had to suffer repeatedly from the foundation of the world. But now once for all he has appeared at the end of the ages to take away sin by his sacrifice. 27 Just as it is appointed that human beings die once, and after this the judgment, 28 so also Christ, offered once to take away the sins of many, will appear a second time, not to take away sin but to bring salvation to those who eagerly await him.
P S A L M

Psalm 98:1, 2-3ab, 3cd-4, 5-6

R: Sing to the Lord a new song, for he has done marvelous deeds.

1 Sing to the LORD a new song, for he has done wondrous deeds; his right hand has won victory for him, his holy arm. (R) 2 The LORD has made his salvation known in the sight of the nations he has revealed his justice. 3 He has remembered his kindness and his faithfulness toward the house of Israel. (R) All the ends of the earth have seen the salvation by our God. 4 Sing joyfully to the LORD, all you lands; break into song; sing praise. (R) 5 Sing praise to the LORD with the harp, with the harp and melodious song. 6 With trumpets and the sound of the horn sing joyfully before the King, the LORD. (R)
G O S P E L
Mark 3:22-30

There is a battle going on for our souls. Make no mistake about this! The powers of the devil are working to exclude us from the grace of salvation. One of the biggest mistakes that we can make is to give little or no credence to the power of the devil. Yes, he is defeated but this does not mean that he has given up! He still tries to seduce people to his ways of sin and evil. Let us be aware of his tactics and so defeat him by placing our lives under the power of God and His Holy Spirit.

22 The scribes who had come from Jerusalem said,?He is possessed by Beelzebul,? and ?By the prince of demons he drives out demons.? 23 Summoning them, he began to speak to them in parables, ?How can Satan drive out Satan? 24 If a kingdom is divided against itself, that kingdom cannot stand. 25 And if a house is divided against itself, that house will not be able to stand. 26 And if Satan has risen up against himself and is divided, he cannot stand; that is the end of him. 27 But no one can enter a strong man?s house to plunder his property unless he first ties up the strong man. Then he can plunder his house. 28 Amen, I say to you, all sins and all blasphemies that people utter will be forgiven them. 29 But whoever blasphemes against the Holy Spirit will never have forgiveness, but is guilty of an everlasting sin.? 30 For they had said, ?He has an unclean spirit.?
my reflections
think: One of the biggest mistakes that we can make is to give little or no credence to the power of the devil.
________________________________________________________
_________________________________________________________

God?s special verse/thought for me today________________
_________________________________________________________

T O D A Y ? S BLESSING LIST
Thank You Lord for: ____________________________________
_______________________________________________________
READ THE BIBLE IN ONE YEAR Exodus 29-32
FORGIVING THE UNFORGIVABLE SIN
The Holy Spirit is the Third Person of the Most Holy Trinity. Equal with the Father and the Son, He is God. God forgives sins.
The Holy Spirit made the Blessed Mother conceive the Lord (cf. Luke 1:35). He descended on Jesus at the Jordan (cf. Matthew 3:16, Mark 1:10, Luke 3:22, John 1:32-33). Jesus proclaimed that the Holy Spirit is in Him (Luke 4:18). Jesus forgives sins.
After rising from the dead, Jesus appeared to the Eleven in the Upper Room. He breathed on them and said, ?Receive the Holy Spirit. If you forgive anyone his sins, they are forgiven; if you do not forgive them, they are not forgiven? (John 20:22). Jesus gave power to His apostles; that power is the Holy Spirit Himself (cf. Acts 1:8). On Pentecost, the same Holy Spirit descended upon the early Christian community (cf. Acts 2:1-4). The Church, through the Apostles and their successors, forgives sins as ordained by God.
He who sins against the Holy Spirit rejects the very power behind the forgiveness of sins: God, the Holy Spirit, Himself. Thus, until he takes back His rejection of the Holy Spirit, he cannot be forgiven. How can he be forgiven when he does not accept the power that forgives? How can his sins be wiped out when he refuses to acknowledge the Holy Spirit who is God Himself, who is in Christ, and who resides in the Church? Thus, the sin against the Holy Spirit cannot be forgiven. But when he accepts the Holy Spirit present in Christ and His Church, then his unforgivable sin can be forgiven. Fr. Bobby T.

REFLECTION QUESTION: I believe in the Holy Spirit, but am I not forgetting Him?

?O God, grant that our constant prayers may make us deserving of the Holy Spirit. We are grateful for all the graces and lights we have received. With His continued assistance may we attain the perfection in the state of life to which You have called us. This we ask through the merits of Jesus Christ, Your Son. Amen? (from a pamphlet on the ?Secret of Sanctity and Happiness?).

St. Vincent of Saragossa, deacon and martyr, pray for us.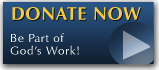 The FEAST is one of the happiest places on earth.

Click Here to find a Feast near you!
KERYGMA TV! is BACK
KERYGMA TV is on a new time slot and new channel Sundays 8 a.m. at IBC 13
Need Counseling? No Landline?
Now, you can use your mobile phone to call a friend for counseling at 09228407031. Or you may call our landlines 7266728, 7264709, 7259999 Mon-Fri 24-hrs, Sat 6am-5pm, Sun 6am-10am
BO BLOGS!
Go to Bo's Official Site and read his almost daily blog! Its not news, but thoughts and musings of Bo Sanchez. Get to know Bo in a more personal way --and find out what it means to live the life of a preacher. You get to enrich your faith as well.
DONATION
Remember to always donate your "first fruits"-not the last. Click on the "Donation" Box under the members menu - and you'll even see links to the nearest branches of the Banks where you can deposit.