READINGS for 2007-01-21
SPECIAL TO GOD
May He enlighten your innermost vision that you may know the great hope to which he has called you. ? Ephesians 1:18

When I was five months pregnant with my second son, he was found to have drocephalus, or fluid in the head. The doctors attending to me already gave me the grim prognosis that I might not be able to bring him out alive. If ever I do, he would only be a vegetable for life, if he even survives the first few months.
When I gave birth, it was so difficult for me to look at him. His head was so big that he looked like a creature from outer space. My family and friends were out of words. There are no words you can say to a mother in such circumstances. But my sister sent me a text that comforted me. She said that I was really special for God to have chosen and entrusted me with one of His special children.
Now I see how special I really am to God. I?ve received grace from Him that no one else will ever experience as they go through their life undisturbed. I?ve come to know the Lord in a way so personal that I will never exchange it for all the happiness in this world. They said that you can see well during the daytime. But remember that it is only during the night that you can see farthest. Ronna L.
REFLECTION:
Do the trials in your life give you a better understanding of your God?

Lord, reveal Yourself to me even through the painful circumstances of my life.
Feast of the Sto. Ni?o

1st READING

Isaiah 9:1-6

I think that this reading has been chosen because the devotion to the Sto. Nino as celebrated today is unique to the Philippines. It is a statue of the Sto. Nino that is miraculously saved and preserved in the early days of the evangelization of this nation that gives rise to the devotion here in the Philippines. Let us pray that as we reflect upon this miraculous event that we not forget the lives of the many men and women who have toiled in the mission field here in the Philippines. Let us thank God for them all and seek to be faithful to their sacrifices by continuing to live and proclaim the Gospel ourselves as a light to the nations of Asia and the world.

1 The people who walked in darkness have seen a great light; upon those who dwelt in the land of gloom a light has shone. 2 You have brought them abundant joy and great rejoicing, as they rejoice before you as at the harvest, as men make merry when dividing spoils. 3 For the yoke that burdened them, the pole on their shoulder, and the rod of their taskmaster you have smashed, as on the day of Midian. 4 For every boot that tramped in battle, every cloak rolled in blood, will be burned as fuel for flames. 5 For a child is born to us, a Son is given us; upon his shoulder dominion rests. They name him: Wonder-counselor, God-hero, Father-forever, Prince of Peace. 6 His dominion is vast and forever peaceful, from David?s throne, and over his kingdom, which he confirms and sustains by judgment and justice, both now and forever. The zeal of the LORD of hosts will do this!
P S A L M

Psalm 98: 1, 2-3ab, 3cd-4, 5-6

R: All the ends of the earth have seen the victory of our God.

1 Sing to the LORD a new song, for he has done wondrous deeds; his right hand has won victory for him, his holy arm. (R) 2 The LORD has made his salvation known in the sight of the nations he has revealed his justice. 3 He has remembered his kindness and his faithfulness toward the house of Israel. (R) All the ends of the earth have seen the salvation by our God. 4 Sing joyfully to the LORD, all you lands; break into song; sing praise. (R) 5 Sing praise to the LORD with the harp, with the harp and melodious song. 6 With trumpets and the sound of the horn sing joyfully before the King, the LORD. (R)
2nd READING

Ephesians 1:3-6, 15-18

It is important to remember that the grace of salvation as it comes to us is freely given but that the cost of this grace in order to make it available to us was the life of Jesus Christ. In a sense then there is no such thing as free grace ? it was paid for in the blood of Jesus. Yes, we receive the gift of salvation freely but only because God has chosen to offer it to us in this manner out of His love for us. Let us pray that we will accept His offer of salvation as a child accepts a gift that has been paid for by the one who offers it.

3 Blessed be the God and Father of our Lord Jesus Christ, who has blessed us in Christ with every spiritual blessing in the heavens, 4 as he chose us in him, before the foundation of the world, to be holy and without blemish before him. In love 5 he destined us for adoption to himself through Jesus Christ, in accord with the favor of his will, 6 for the praise of the glory of his grace that he granted us in the beloved. 15 Therefore, I, too, hearing of your faith in the Lord Jesus and of your love for all the holy ones, 16 do not cease giving thanks for you, remembering you in my prayers, 17 that the God of our Lord Jesus Christ, the Father of glory, may give you a spirit of wisdom and revelation resulting in knowledge of him. 18 May the eyes of [your] hearts be enlightened, that you may know what is the hope that belongs to his call, what are the riches of glory in his inheritance among the holy ones.
G O S P E L
Luke 2:41-52
The call to be spiritual babes is never a call to immaturity. In fact it is a call to the greatest form of maturity, that is: full, total and immediate obedience to God?s will. Herein lies the essence of true holiness. It is not so much a matter of our ability to bring about holiness but that in entrusting our lives to the Lord, He will bring about all that is necessary for this to happen. Let us open our hearts to hear the call to obedience today and not delay in responding to it.

41 Each year his parents went to Jerusalem for the feast of Passover, 42 and when he was twelve years old, they went up according to festival custom. 43 After they had completed its days, as they were returning, the boy Jesus remained behind in Jerusalem, but his parents did not know it. 44 Thinking that he was in the caravan, they journeyed for a day and looked for him among their relatives and acquaintances, 45 but not finding him, they returned to Jerusalem to look for him. 46 After three days they found him in the temple, sitting in the midst of the teachers, listening to them and asking them questions, 47 and all who heard him were astounded at his understanding and his answers. 48 When his parents saw him, they were astonished, and his mother said to him, ?Son, why have you done this to us? Your father and I have been looking for you with great anxiety.? 49 And he said to them, ?Why were you looking for me? Did you not know that I must be in my Father?s house?? 50 But they did not understand what he said to them. 51 He went down with them and came to Nazareth, and was obedient to them; and his mother kept all these things in her heart. 52 And Jesus advanced [in] wisdom and age and favor before God and man.

my reflections
think: Let us thank God for the missionaries to the Philippines and seek to be faithful to their sacrifices by continuing to live and proclaim the Gospel ourselves as a light to the nations of Asia and the world.
________________________________________________________
_________________________________________________________
God?s special verse/thought for me today________________
_________________________________________________________

T O D A Y ? S BLESSING LIST
Thank You Lord for: ____________________________________
_______________________________________________________
READ THE BIBLE IN ONE YEAR Exodus 25-28
SABBATH PAUSE
My weekly time with God
THANK YOU LIST
Things to be grateful for from the past week
________________________________________________________________
________________________________________________________________
_________________________________________________________________
SPECIAL NEEDS
Things to ask God for in the coming week
________________________________________________________________
_________________________________________________________________
________________________________________________________________
HIDDEN TREASURE
Most important word God told me this week
________________________________________________________________
_________________________________________________________________
_________________________________________________________________
Feast of Sto. Ni?o
STO. NINO ? PROPER FEAST IN THE
PHILIPPINES BUT ALWAYS FOR ALL
The Holy See granted the Catholic Church in the Philippines special favor by allowing it to celebrate the Second Sunday in Ordinary Time as the Feast of the Sto. Nino (Holy Child). Three things come to mind: the humble beginnings of the Catholicism in the Philippines; the mystery of the Incarnation; and the challenge of the Kingdom.
In 1521, the Spanish conquistadores, without much delay, began the evangelization of the native settlers. Though met with much resistance, the missionaries were successful enough to have evangelized the King and Princess of Cebu. As a baptismal present, Ferdinand Magellan gave Princess Juana an image of the Sto. Nino. Since then, nothing was heard about the precious gift until Miguel Lopez de Legazpi arrived in 1565. Legazpi?s men found the same image carefully wrapped inside a chest. Today, the same statue is venerated in the Basilica.
The Sto. Nino gives material representation to the mystery of the Incarnation. God became little for us. At the heart of every believer is the humbling realization that God became little so that every man and woman might be great. The ?poverty? of God enriched us all.
Thus, the challenge for every disciple is to follow His kenosis, His way of selfemptying. Every Christian must become little so that others may be great. All who aspire to belong to the Kingdom of the God-who-became-little must become little, or childlike, too.
To be childlike, however, is not only to be little. To be childlike also means to be confident in the love of the Father for us. This childlike trust helps us to take the radical road unto self-emptying because we know and we believe that the Father will never abandon us. Ironically, though, we cannot remain children if we want to be childlike. We have to grow and mature in our faith, hope, and love. We can only become childlike if we mature; otherwise, we become childish, not childlike.
As we celebrate today the Feast of the Sto. Nino, we remember the humble beginnings of the Catholic Faith in the Philippines and so are grateful; we reflect on the mystery of the Incarnation and so are amazed by the love of God for us; and we are challenged by the Kingdom to strive becoming more childlike. This feast must be observed not only by Filipinos but also by every follower of Jesus. Fr. Bobby T.

REFLECTION QUESTION: Is my faith growing?

Dear Jesus, You once were a Child. Heal and bless the child in me and make it grow unto full stature, enriched by grace and wisdom, before God and men so that I may, like You, die to my self that others may live. Amen.
St. Agnes, virgin and martyr, pray for us.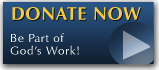 The FEAST is one of the happiest places on earth.

Click Here to find a Feast near you!
KERYGMA TV! is BACK
KERYGMA TV is on a new time slot and new channel Sundays 8 a.m. at IBC 13
Need Counseling? No Landline?
Now, you can use your mobile phone to call a friend for counseling at 09228407031. Or you may call our landlines 7266728, 7264709, 7259999 Mon-Fri 24-hrs, Sat 6am-5pm, Sun 6am-10am
BO BLOGS!
Go to Bo's Official Site and read his almost daily blog! Its not news, but thoughts and musings of Bo Sanchez. Get to know Bo in a more personal way --and find out what it means to live the life of a preacher. You get to enrich your faith as well.
DONATION
Remember to always donate your "first fruits"-not the last. Click on the "Donation" Box under the members menu - and you'll even see links to the nearest branches of the Banks where you can deposit.