READINGS for 2007-01-19
APPOINTED SERVANTS
... and summoned the men He Himself had decided on. ? Mark 3:13

For the first time in the history of our parish, our parish priest waived his privilege to appoint the members of the parish pastoral council. Instead, he made the leaders of the different mandated organizations elect among themselves 15 people who would compose the board members of the council.
It was democratic. And some were quick to conclude that the elected were part of God?s plan. Election of ?servants? has become a church practice in many instances. Empowerment is from the people but believed to be God-inspired.
But what is clearly God?s plan are those Jesus Himself chose, including Judas. Jesus did not let the people vote and elect among themselves the 12 Disciples! He certainly knew best. Scripture tells us that the ?appointment? was given to all of us. Jesus said ?I have chosen you so that you can go and bear fruit ? and that your fruit will last.?
Clearly, He did not only appoint the 12 Disciples to build His church. He appointed each and every one of us. Not by the choice of men (through election) but by the choice of God (through appointment) are we called to ?bear fruit? for the Kingdom! Friends, heed! Cristy G.
REFLECTION:
Do you believe you are chosen?

I accept Your commission, Lord, but rely on Your grace to be able to complete it.
1st READING


Hebrews 8:6-13

When we look at the promises that were made to Abraham we see that they have already been fulfilled in and by Jesus. They were promises that God was going to rovide for us the means of salvation. The covenant that has been reestablished builds on the old one and as thus is superceded. The second covenant is better than the first as it will be eternal and takes us one step further to union with God. The first was necessary in order to prepare for the second, but it will ultimately fade away as the fullness of time and the consummation of creation comes into being. The author of Hebrews reflects upon this in order to remind us that our focus should be the promises that are made through the second covenant, not the first one.

6 Now he has obtained so much more excellent a ministry as he is mediator of a better covenant, enacted on better promises. 7 For if that first covenant had been faultless, no place would have been sought for a second one. 8 But he finds fault with them and says: ?Behold, the days are coming, says the Lord, when I will conclude a new covenant with the house of Israel and the house of Judah. 9 It will not be like the covenant I made with their fathers the day I took them by the hand to lead them forth from the land of Egypt; for they did not stand by my covenant and I ignored them,? says the Lord. 10 ?But this is the covenant I will establish with the house of Israel after those days, says the Lord: ?I will put my laws in their minds and I will write them upon their hearts. I will be their God, and they shall be my people. 11 And they shall not teach, each one his fellow citizen and kinsman, saying, ?Know the Lord,? for all shall know me, from least to greatest. 12 For I will forgive their evildoing and remember their sins no more.? 13 When he speaks of a ?new? covenant, he declares the first one obsolete. And what has become obsolete and has grown old is close to disappearing.
P S A L M

Psalm 85:8, 10, 11-12, 13-14

R: Kindness and truth shall meet.

7 [8] Show us, O LORD, your mercy, and grant us your salvation. 9 [10] Near indeed is his salvation to those who fear him, glory dwelling in our land. (R) 10 [11] Kindness and truth shall meet; justice and peace shall kiss. 11 [12] Truth shall spring out of the earth, and justice shall look down from heaven. (R) 12 [13] The LORD himself will give his benefits; our land shall yield its increase. 13 [14] Justice shall walk before him, and salvation, along the way of his steps. (R)
G O S P E L
Mark 3:13-19
Simon is always listed first when all of the Apostles are named. This is an indication to us of a leadership role given to him by Jesus during their formation. It is this reality, along with a few other texts from the Gospels, that gives rise to the institution that we call the papacy. We understand the Bishop of Rome to be the first among equals of the bishops and thus the titular head of the Church. This is a role of authority and involves the exercise of power, however, properly understood, it is first and foremost a role of service to the People of God. The pope is the source and symbol of Catholic unity. Let us pray for our pope that he will humbly exercise his role for the good of the Church.

13 He went up the mountain and summoned those whom he wanted and they came to him. 14 He appointed twelve [whom he also named apostles] that they might be with him and he might send them forth to preach 15 and to have authority to drive out demons 16 [he appointed the twelve:] Simon, whom he named Peter; 17 James, son of Zebedee, and John the brother of James, whom he named Boanerges, that is, sons of thunder; 18 Andrew, Philip, Bartholomew, Matthew, Thomas, James the son of Alphaeus; Thaddeus, Simon the Cananean, 19 and Judas Iscariot who betrayed him.
my reflections
think: Let us pray for our pope that he will humbly exercise his role for the good of the Church.
________________________________________________________
_________________________________________________________
God?s special verse/thought for me today________________
_________________________________________________________

T O D A Y ? S BLESSING LIST
Thank You Lord for: ____________________________________
_______________________________________________________
READ THE BIBLE IN ONE YEAR Exodus 17-20
NEITHER SUBSTITUTION NOR ISOLATION
We can help someone with a difficult task in two ways. We can either do the task for him or do the task with him. Doing the task for him simply accomplishes the task. But doing the task with him develops our relationship with him.
When Jesus chose twelve men to be His apostles, He did not want them to do the work of the Kingdom for Him. He wanted them to do the work of the Kingdom with Him. He did not pass on to them the work of the Kingdom; He shared it with them. Thus, becoming His apostles was both a privilege and a mission for those twelve men.
Jesus continues sharing with us the work of the Kingdom. He does not want us to work for Him. He wants us to work with Him instead. Working with Jesus necessarily entails working with all those He chose to share the work of the Kingdom with.
Evangelization is not working for Jesus. It is working with Jesus without whom all efforts in spreading the Gospel are bound to fail. Moreover, evangelization is not working with Jesus alone, but working with everyone who works with Jesus. Evangelization is not substitution for Jesus and neither is it isolation. Fr. Bobby T.

REFLECTION QUESTION: Do I work for Christ or work with Christ?

Teach me, O Lord, to work with You for the Kingdom. Help me, O Jesus, to work with every laborer in the vineyard. Amen.

St. Bassian, bishop, pray for us.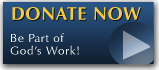 The FEAST is one of the happiest places on earth.

Click Here to find a Feast near you!
KERYGMA TV! is BACK
KERYGMA TV is on a new time slot and new channel Sundays 8 a.m. at IBC 13
Need Counseling? No Landline?
Now, you can use your mobile phone to call a friend for counseling at 09228407031. Or you may call our landlines 7266728, 7264709, 7259999 Mon-Fri 24-hrs, Sat 6am-5pm, Sun 6am-10am
BO BLOGS!
Go to Bo's Official Site and read his almost daily blog! Its not news, but thoughts and musings of Bo Sanchez. Get to know Bo in a more personal way --and find out what it means to live the life of a preacher. You get to enrich your faith as well.
DONATION
Remember to always donate your "first fruits"-not the last. Click on the "Donation" Box under the members menu - and you'll even see links to the nearest branches of the Banks where you can deposit.