READINGS for 2007-01-18
ANGEL?
Therefore, he is always able to save those who approach God through him, since he lives forever to make intercession for them. ? Hebrews 7:25

Angel was named after the guardian angel, Michael, but as she was growing up, she was the antithesis of her name. Her friends would call her ?satanas? behind her back because she was really (in)famous as a backbiter, fence-sitter, boyfriend-grabber, cheater, liar, borrower-who-never-returns and ? as a daughter ? would disappear for days without informing her parents where she was, drinking to her heart?s content, and smoking with impunity.
At age 24, her mother caught a bug, stayed in the hospital for three days, and then passed away. Angel was stunned! She thought her mother, who loved her and covered up for her indiscretions, would live forever.
It is sad and ironic that it took the death of her mother to jolt her into mending her ways. So after 10 years of excessive living, she went to confession, had counseling, and began a new life far removed from the one she lived before.
Today she tells anyone who will listen that her mom loved her so much that she willed herself to die for her, so that she may live in grace. She says that God loves her and forgave her, and gave her another chance to live like a real Angel. Chelle C.
REFLECTION:
Who are the people who have made you who you are today?

Thank You, Father, for the people who have sacrificed to make me a better person.
1st READING

Hebrews 7:25-8:6

Once again we are asked to meditate upon the perfection of our High Priest, Jesus, and see how this results in the fact of His offering, being perfect, never needs to be repeated! Gone are the days of the messy and bloody sacrifices in the Temple. Gone are the days when we have to worry about the holiness of those making the offering. Now it is Jesus who is both the priest and offering. Both are perfect and thus there is no need for a repeat performance. The Eucharist is memorial and sacrifice ? a remembrance and offering of the original sacrifice of Jesus on the cross.

25 Therefore, he is always able to save those who approach God through him, since he lives forever to make intercession for them. 26 It was fitting that we should have such a high priest: holy, innocent, undefiled, separated from sinners, higher than the heavens. 27 He has no need, as did the high priests, to offer sacrifice day after day, first for his own sins and then for those of the people; he did that once for all when he offered himself. 28 For the law appoints men subject to weakness to be high priests, but the word of the oath, which was taken after the law, appoints a son, Who has been made perfect forever. 8: 1 The main point of what has been said is this: we have such a high priest, who has taken his seat at the right hand of the throne of the Majesty in heaven, 2 a minister of the sanctuary and of the true tabernacle that the Lord, not man, set up. 3 Now every high priest is appointed to offer gifts and sacrifices; thus the necessity for this one also to have something to offer. 4 If then he were on earth, he would not be a priest, since there are those who offer gifts according to the law. 5 They worship in a copy and shadow of the heavenly sanctuary, as Moses was warned when he was about to erect the tabernacle. For he says, ?See that you make everything according to the pattern shown you on the mountain.? 6 Now he has obtained so much more excellent a ministry as he is mediator of a better covenant, enacted on better promises.
P S A L M

Psalm 40: 7-8, 8-9, 10, 17

R: Here am I, Lord; I come to do your will.

6 [7] Sacrifice or oblation you wished not, but ears open to obedience you gave me. Burnt offering or sin-offerings you sought not; 7 [8] then said I, ?Behold I come.? (R) ?In the written scroll it is prescribed for me, 8 [9] to do your will, O my God, is my delight, and your law is within my heart!? (R) 9 [10] I announced your justice in the vast assembly; I did not restrain my lips, as you, O LORD, know. (R) 16 [17] May all who seek you exult and be glad in you, and may those who love your salvation say ever, ?The LORD be glorified.? (R)

G O S P E L
Mark 3:7-12

Goodness will ultimately prevail over evil. This is obvious when we consider that evil is a destructive force and it will eventually come to the point that there is nothing more to destroy. On the other hand, goodness is creative and there is no end to the potential to create beauty and goodness both in this world and the next. Jesus demonstrates this order of things through His simple authority over evil and evil spirits. The result, victory in Jesus, is never really in doubt. It is just a matter of time and our willingness to surrender to the power of God that delays goodness?s final victory in our lives.

7 Jesus withdrew toward the sea with his disciples. A large number of people [followed] from Galilee and from Judea. 8 Hearing what he was doing, a large number of people came to him also from Jerusalem, from Idumea, from beyond the Jordan, and from the neighborhood of Tyre and Sidon. 9 He told his disciples to have a boat ready for him because of the crowd, so that they would not crush him. 10 He had cured many and, as a result, those who had diseases were pressing upon him to touch him. 11 And whenever unclean spirits saw him they would fall down before him and shout, ?You are the Son of God.? 12 He warned them sternly not to make him known.
my reflections
think: The result, victory in Jesus, is never really in doubt.
________________________________________________________
_________________________________________________________
God?s special verse/thought for me today________________
_________________________________________________________

T O D A Y ? S BLESSING LIST
Thank You Lord for: ____________________________________
______________________________________________________
READ THE BIBLE IN ONE YEAR Exodus 13-16
EVEN THE DEMONS DO
Something intrigues us in the Gospel today. Verse 11 of the Gospel today says that whenever the evil spirits saw Jesus, they fell down before Him and cried out, ?You are the Son of God.? While James 2:19 says, ?You believe that there is one God. Good! Even the demons believe that?and shudder,? the Gospel today claims that the demons likewise believe that God has a Son and that Son is Jesus. As far as belief therefore is concerned, it seems that there is not much of a difference between the demons and us. We both believe that there is one God, in the existence of the Son of God, and in Jesus Christ as that Son of God. The difference between the demons and us apparently lies not in believing but in living.
While the demons believe in one God, they oppose Him. While the demons believe in the Son of God, they despise Him. While the demons believe that Jesus is the Son of God, they fight Him. We believe in one God and so we obey Him. We believe in the Son of God and so we love Him. We believe that Jesus is the Son of God and so we follow Him.
Let us be cautious and vigilant therefore. Falling down to our knees and having faith alone do not guarantee that we are free from unclean spirits. Jesus ordered unclean spirits to keep quiet though they recognized Him. They are not the ones that give true witness to Him. Fr. Bobby T.

REFLECTION QUESTION: Am I really free from unclean spirits?

Dear Jesus, set me free from any unclean spirit that binds me. Make my faith show in my actions. Allow me to bear witness to You by the captivating force of Christlike deeds. Exorcise me that I may exercise my faith. Amen.
St. Ammonius, martyr, pray for us.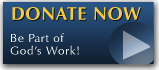 The FEAST is one of the happiest places on earth.

Click Here to find a Feast near you!
KERYGMA TV! is BACK
KERYGMA TV is on a new time slot and new channel Sundays 8 a.m. at IBC 13
Need Counseling? No Landline?
Now, you can use your mobile phone to call a friend for counseling at 09228407031. Or you may call our landlines 7266728, 7264709, 7259999 Mon-Fri 24-hrs, Sat 6am-5pm, Sun 6am-10am
BO BLOGS!
Go to Bo's Official Site and read his almost daily blog! Its not news, but thoughts and musings of Bo Sanchez. Get to know Bo in a more personal way --and find out what it means to live the life of a preacher. You get to enrich your faith as well.
DONATION
Remember to always donate your "first fruits"-not the last. Click on the "Donation" Box under the members menu - and you'll even see links to the nearest branches of the Banks where you can deposit.