READINGS for 2007-01-17
GOD?S SPOUSE
The Lord has made a promise and will not change his mind. He said, ?You are a priest forever, a priest like Melchizedek.? ? Psalm 110:4

I?ve assigned specific petitions and intentions for each day of the week. On a Thursday, for example, I pray for religious vocations and peace ? inner peace, peace in our country, peace in the world.
Whenever I pray for religious vocations, I say a thanksgiving prayer for those men and women who have already courageously and selflessly responded to God?s call and now serve Him as His priests and nuns. I remember especially my friends Sr. Guia of the Sacro Costato Missionaries, Sr. Noella of the Benedictine Sisters and Bro. Bros, a Jesuit seminarian. They taught me what a precious gift it is to be chosen by God to be His spiritual spouse, how throughout their lives circumstances, people and God?s intervention helped prepare them for their vocation and how finally entering the convent or seminary felt like ?coming home.? They also shared with me their daily struggle to remain faithful to ?the call? and how prayer helps them cope with loneliness.
Let us join our priests and nuns in praying that to the very end, the Lord may find them faithful. Dina P.
REFLECTION:
Today, pray for the priests and religious who serve you.

Jesus, through the intercession of Mary, bless all priests and religious. Give them the grace to remain faithful to You to the very end.
1st READING


Hebrews 7:1-3,15-17

Whether Melchizedek is a real person or an amalgam of a number of ancient figures is not really the issue. The meaning of his name (literally, ?my king is righteous?) seems to suggest that he is properly an idealized figure representing certain ideals. The author of Hebrews compares him with Jesus as we know for sure that Jesus was a righteous man and thus the fulfillment of the Old Testament figure of Melchizedek. Jesus is seen to be a somewhat mysterious figure appearing then disappearing after having accomplished His work of salvation.

1 This Melchizedek, king of Salem and priest of God Most High, ?met Abraham as he returned from his defeat of the kings? and ?blessed him.? 2 And Abraham apportioned to him ?a tenth of everything.? His name first means righteous king, and he was also ?king of Salem,? that is, king of peace. 3 Without father, mother, or ancestry, without beginning of days or end of life, thus made to resemble the Son of God, he remains a priest forever. 15 It is even more obvious if another priest is raised up after the likeness of Melchizedek, 16 who has become so, not by a law expressed in a commandment concerning physical descent but by the power of a life that cannot be destroyed. 17 For it is testified: ?You are a priest forever according to the order of Melchizedek.?
P S A L M

Psalm 110: 1, 2, 3, 4

R: You are a priest for ever, in the line of Melchizedek.
1 The LORD said to my Lord, ?Sit at my right hand till I make your enemies your footstool.? (R) 2 The scepter of your power the LORD will stretch forth from Zion ?Rule in the midst of your enemies. (R) 3 Yours is princely power in the day of your birth, in holy splendor; before the day star, like the dew, I have begotten you.? (R) 4 The LORD has sworn, and he will not repent ?You are a priest forever, according to the order of Melchizedek.? (R)
G O S P E L
Mark 3:1-6
From the beginning of His ministry Jesus was a controversial figure. I do not think that this worried Him one little bit. This is because when we are sure that we are in the right, that we are acting according to God?s will, we have nothing to worry about! Even if such an act results in persecution, we can be sure that God is with us and that the grace is there to see us through to the end. Let us pray for the grace to both know God?s will and to do it every day of our lives.

1 Again Jesus entered the synagogue. There was a man there who had a withered hand. 2 They watched him closely to see if he would cure him on the sabbath so that they might accuse him. 3 He said to the man with the withered hand, ?Come up here before us.? 4 Then he said to them, ?Is it lawful to do good on the sabbath rather than to do evil, to save life rather than to destroy it?? But they remained silent. 5 Looking around at them with anger and grieved at their hardness of heart, he said to the man, ?Stretch out your hand.? He stretched it out and his hand was restored. 6 The Pharisees went out and immediately took counsel with the Herodians against him to put him to death.
my reflections
think: Let us pray for the grace to both know God?s will and to do it every day of our lives.

________________________________________________________
_________________________________________________________
God?s special verse/thought for me today________________
_________________________________________________________

T O D A Y ? S BLESSING LIST
Thank You Lord for: ____________________________________
_______________________________________________________
READ THE BIBLE IN ONE YEAR Exodus 9-12
DEAD OR ALIVE? ? LOOK AT THE HEART, NOT THE HANDS
The human hands easily betray the age of their owner. Look at your hands. Do they say something about your age? Normally, they do.
The hands of the man in the synagogue today do not reveal the age of their owner. The man may be as young as nineteen or as old eighty. His hands are not normal; they are withered hands. But the hearts of the Pharisees who criticize Jesus for curing the man with the withered hands reveal the truth about their owner. Their hands look normal but their hearts are sick. They do not have withered hands, but their hearts are all dried up. They are good as dead.
The Gospel today appears to be the climax of five direct conflicts between Jesus and the Pharisees. In Mk 2:7, the Pharisees accuse Jesus of blasphemy for forgiving the sins of the paralytic. In Mk 2:16, the Pharisees criticize Jesus for mingling with tax collectors and public sinners. In Mk 2:18, they confront Jesus for not making His disciples fast. In Mk 2:24, they harp about Jesus allowing His disciples to pick grain on the Sabbath. Today, they disdain Jesus for healing a man on the Sabbath. It is their seeming obedience to the Law but apparent lack of compassion for their fellow human being and Jesus? apparent compassion for people but seeming disregard of the Law that give the Pharisees high blood pressure. But instead of causing them a stroke, the high blood pressure of the Pharisees strikes Jesus and puts Him to death on the cross. By His death, however, He heals every heart, not only hands. And by rising from the dead, Jesus gives life to every dying heart.
Our hands may or may not reveal our age, but our hearts clearly say if we are dead or alive. Fr. Bobby T.

REFLECTION QUESTION: What kind of a heart do I lift up to the Lord?

Heal me, O Jesus. Touch my heart and make me whole. Take my heart and give me Yours. Amen.
St. Anthony, abbot, pray for us.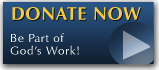 The FEAST is one of the happiest places on earth.

Click Here to find a Feast near you!
KERYGMA TV! is BACK
KERYGMA TV is on a new time slot and new channel Sundays 8 a.m. at IBC 13
Need Counseling? No Landline?
Now, you can use your mobile phone to call a friend for counseling at 09228407031. Or you may call our landlines 7266728, 7264709, 7259999 Mon-Fri 24-hrs, Sat 6am-5pm, Sun 6am-10am
BO BLOGS!
Go to Bo's Official Site and read his almost daily blog! Its not news, but thoughts and musings of Bo Sanchez. Get to know Bo in a more personal way --and find out what it means to live the life of a preacher. You get to enrich your faith as well.
DONATION
Remember to always donate your "first fruits"-not the last. Click on the "Donation" Box under the members menu - and you'll even see links to the nearest branches of the Banks where you can deposit.