READINGS for 2007-01-16
WORTH MORE
Then he said to them, ?The Sabbath was made for man, not man for the Sabbath.? ? Mark 2:27
Father Luis Sierra, our parish priest at the Binondo Chinese Parish, once had visitors who spiritedly debated against the Catholic faith. They would quote the Bible extensively, often interpreting the literal meaning of the words. Finally, near the end of their discussion, he asked, ?What is more important, me or the Bible?? Without batting an eyelash, they immediately answered, ?The Bible, of course.?
Father Sierra then asked another question, ?Did Jesus die for me or for the Bible?? The visitors were silent. ?I believe Christ died for me,? he continued, ?therefore I must be worth more than any book in the Bible.?
When they concluded their talk, the visitors were humbled by their experience. They told him, ?Not once in our whole conversation did you raise your voice or explain with impatience. We have learned so much from you. Thank you.?
The Bible is our source of knowledge, strength, comfort and inspiration. But it should never be used as a trophy to flaunt our superiority, or a weapon to point an accusing finger at another. Like Father Sierra, may we also learn to teach not just by what we know but more importantly, by our example. Cecille L.
REFLECTION:
Are you just a know-it-all or do you live by what you preach?

Guide me in bringing the Good News to others, Lord.
1st READING


Hebrews 6:10-20

Perseverance is a very underrated virtue today. Most people seem to look for the easy way to accomplish a particular task and if it gets a bit difficult for them, they give up and get someone else to do it for them. This is impossible when it comes to the spiritual life. As far as growing in holiness is concerned, either we persevere for ourselves or we fail to grow in holiness. This is why Paul often mentions ?running the race to the finish.? It is not enough to begin this challenge in life ? we must persevere through to the end if we are to gain the gift of everlasting life.

10 For God is not unjust so as to overlook your work and the love you have demonstrated for His Name by having served and continuing to serve the holy ones. 11 We earnestly desire each of you to demonstrate the same eagerness for the fulfillment of hope until the end, 12 so that you may not become sluggish, but imitators of those who, through faith and patience, are inheriting the promises. 13 When God made the promise to Abraham, since he had no one greater by whom to swear, ?he swore by himself,? 14 and said, ?I will indeed bless you and multiply you.? 15 And so, after patient waiting, he obtained the promise. 16 Human beings swear by someone greater than themselves; for them an oath serves as a guarantee and puts an end to all argument. 17 So when God wanted to give the heirs of his promise an even clearer demonstration of the immutability of his purpose, he intervened with an oath, 18 so that by two immutable things, in which it was impossible for God to lie, we who have taken refuge might be strongly encouraged to hold fast to the hope that lies before us. 19 This we have as an anchor of the soul, sure and firm, which reaches into the interior behind the veil, 20 where Jesus has entered on our behalf as forerunner, becoming high priest forever according to the order of Melchizedek.
P S A L M

Psalm 111:1-2, 4-5, 9 and 10c

R: The Lord will remember his covenant for ever.
1 I will give thanks to the LORD with all my heart in the company and assembly of the just. 2 Great are the works of the LORD, exquisite in all their delights. (R) 4 He has won renown for his wondrous deeds; gracious and merciful is the LORD. 5 He has given food to those who fear him; he will forever be mindful of his covenant. (R) 9 He has sent deliverance to his people; he has ratified his covenant forever; holy and awesome is his name. 10 His praise endures forever. (R)
G O S P E L
Mark 2:23-28
The fundamental problem at stake here is whether the law is supposed to serve the person or the other way around. Jesus is quite clear that laws ought to be designed and implemented upon the principle that they are there to serve humanity and not vice versa. When the law becomes the goal, abuse and sin enters in, as at its very best, law is only there to remind us of certain human values that we ought to respect when we act. The law is a guide to how we should live, not a dictator to human action. Sometimes there is a fine balance to be observed but we should always keep the principle in mind that the law exists to serve the person and not the other way around.

23 As Jesus was passing through a field of grain on the sabbath, his disciples began to make a path while picking the heads of grain. 24 At this the Pharisees said to him, ?Look, why are they doing what is unlawful on the sabbath?? 25 He said to them, ?Have you never read what David did when he was in need and he and his companions were hungry? 26 How he went into the house of God when Abiathar was high priest and ate the bread of offering that only the priests could lawfully eat, and shared it with his companions?? 27 Then he said to them, ?The sabbath was made for man, not man for the sabbath. 28 That is why the Son of Man is Lord even of the Sabbath.?
my reflections
think: Perseverance is a very underrated virtue today.
________________________________________________________
_________________________________________________________

God?s special verse/thought for me today________________
_________________________________________________________
T O D A Y ? S BLESSING LIST
Thank You Lord for: ____________________________________
_______________________________________________________
READ THE BIBLE IN ONE YEAR Exodus 5-8
HUNGRY TO DEATH
Hunger knows no boundaries. It does not choose its victims. It does not respect seasons and never knows obedience to the law. Hunger can kill. But hunger can be solved. No one has to die of hunger.
No one must die of hunger because every living creature knows how to eat. But what if there is not enough supply of food to eat? What if despite the availability of food, there are people that make the food unavailable? What if there is food but there is a law that prohibits eating? Then hunger becomes fatal indeed.
In the Gospel today, the disciples must be hungry as they are picking heads of grain and crushing them in their hands as they go through grainfields. If they are not hungry, then why are they picking grains? But the Pharisees do not care if the disciples are hungry or not. They care more about the Sabbath, forgetting that the Sabbath was made for man and not man for the Sabbath.
No one should die of hunger. But some people do die of hunger. Sadly, more may still die of it because there are still ?Pharisees? around. Fr. Bobby T.

REFLECTION QUESTION: Does my piety cause others to starve?

You, O Lord, are the Bread of Life. As I feed on You, may I become more and more like You. May I satisfy the hunger of my brethren even as I observe Your law. Amen.

St. Henry of Cocket, hermit, pray for us.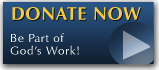 The FEAST is one of the happiest places on earth.

Click Here to find a Feast near you!
KERYGMA TV! is BACK
KERYGMA TV is on a new time slot and new channel Sundays 8 a.m. at IBC 13
Need Counseling? No Landline?
Now, you can use your mobile phone to call a friend for counseling at 09228407031. Or you may call our landlines 7266728, 7264709, 7259999 Mon-Fri 24-hrs, Sat 6am-5pm, Sun 6am-10am
BO BLOGS!
Go to Bo's Official Site and read his almost daily blog! Its not news, but thoughts and musings of Bo Sanchez. Get to know Bo in a more personal way --and find out what it means to live the life of a preacher. You get to enrich your faith as well.
DONATION
Remember to always donate your "first fruits"-not the last. Click on the "Donation" Box under the members menu - and you'll even see links to the nearest branches of the Banks where you can deposit.