READINGS for 2007-01-15
UNDERSTANDING WEAKNESS
Since he himself is weak in many ways... ? Hebrews 5:2

?I don?t understand how my students can be so irresponsible. I told them a million times about that deadline. I?m so frustrated! Today some cried because I got really mad in front of the class.?
I was having lunch with an old friend who was a high school teacher, and I had to listen to a whole slew of complaints about her less-than- perfect students. At the first opportunity to get a word in, I asked her, ?Didn?t you ever go to high school? Don?t you remember how it was? Don?t you remember having classmates who had trouble with schoolwork or those who couldn?t seem to follow instructions??
My friend thought about this and replied, ?I don?t understand why they can?t be like me ? I was a really dedicated student. I expect my class to have the same standards as the ones I had for myself.?
I then thought about trying to tell her she had to put herself in her students? shoes... but I decided against it. How could I teach her to learn from a past she never had?
The best leaders know how it is to be weak and imperfect, and can understand when their followers stumble from time to time. Anna dG
REFLECTION:
Are you too demanding of the people around you?

Lord, may I understand and be tolerant of others? weaknesses.
1st READING


Hebrews 5:1-10

With the sacrifice of Jesus on the cross we enter into a new level of sacrifice as Jesus is a perfect sacrifice, one without sin or fault of any kind. Previous to this, the author of Hebrews argues, those making the sacrifices in the Temple were sinners and thus their sacrifices were imperfect. This is not the case with Jesus. Furthermore, in the Eucharist the priest acts as Christ when he offers the Mass, which is not his sacrifice but the sacrifice of Jesus on the cross. It is this that makes the New Covenant established in Jesus different to the one established through Moses.

1 Every high priest is taken from among men and made their representative before God, to offer gifts and sacrifices for sins. 2 He is able to deal patiently with the ignorant and erring, for he himself is beset by weakness 3 and so, for this reason, must make sin offerings for himself as well as for the people. 4 No one takes this honor upon himself but only when called by God, just as Aaron was. 5 In the same way, it was not Christ who glorified himself in becoming high priest, but rather the one who said to him: ?You are my son; this day I have begotten you?; 6 just as he says in another place: ?You are a priest forever according to the order of Melchizedek.? 7 In the days when he was in the flesh, he offered prayers and supplications with loud cries and tears to the one who was able to save him from death, and he was heard because of his reverence. 8 Son though he was, he learned obedience from what he suffered; 9 and when he was made perfect, he became the source of eternal salvation for all who obey him, 10 declared by God high priest according to the order of Melchizedek.
P S A L M

Psalm 110: 1, 2, 3, 4
R: You are a priest for ever, in the line of Melchizedek.
1 The LORD said to my Lord, ?Sit at my right hand till I make your enemies your footstool.? (R) 2 The scepter of your power the LORD will stretch forth from Zion, ?Rule in the midst of your enemies. ( R) 3 ?Yours is princely power in the day of your birth, in holy splendor; before the day star, like the dew, I have begotten you.? (R) 4 The LORD has sworn, and he will not repent ?You are a priest forever, according to the order of Melchizedek.? (R)
G O S P E L
Mark 2:18-22

Conversion is all about a change in our lives. That is, we leave behind an old way of living and take up a new one according to the grace of God and the power of the Holy Spirit. This is where the hard work begins in the call to holiness ? seeking to overcome and put to death the patterns of sin that have infected our lives over the past years once and for all. This means that we can move forward in discipleship without this old baggage of sin weighing us down. This is essential if we are going to embrace fully the life and blessings that God offers us through faith in Him.

18 The disciples of John and of the Pharisees were accustomed to fast. People came to him and objected, ?Why do the disciples of John and the disciples of the Pharisees fast, but your disciples do not fast?? 19 Jesus answered them, ?Can the wedding guests fast while the bridegroom is with them? As long as they have the bridegroom with them they cannot fast. 20 But the days will come when the bridegroom is taken away from them, and then they will fast on that day. 21 No one sews a piece of unshrunken cloth on an old cloak. If he does, its fullness pulls away, the new from the old, and the tear gets worse. 22 Likewise, no one pours new wine into old wineskins. Otherwise, the wine will burst the skins, and both the wine and the skins are ruined. Rather, new wine is poured into fresh wineskins.?
my reflections
think: Conversion is all about a change in our lives.

________________________________________________________
_________________________________________________________
God?s special verse/thought for me today________________
________________________________________________________

T O D A Y ? S BLESSING LIST
Thank You Lord for: ____________________________________
_______________________________________________________
READ THE BIBLE IN ONE YEAR Exodus 1-4
FASTING IS FEASTING
The Jewish fasting was a sign and a prayer. The Jews were fasting as a sign of their hunger for the Messiah. They were fasting because they were praying that the coming of the Messiah might hasten. But Jesus is the Messiah and Jesus came into their midst. There was no reason to fast anymore. The sign lost its meaning and the prayer already granted. The time for fasting was over; the time for feasting had begun.
Fasting has taken a new meaning in Jesus Christ. It is no longer a sign of hungering for the Messiah nor a prayer to hasten His coming. Fasting takes on a new significance in Christ, as it has become a way of focusing our selves more on the Messiah in our midst. This is what fasting does in three ways.
Fasting is detaching our selves from things to which we are inordinately attached. It liberates us from what enslaves us because we think we cannot live without them. It sets us free so that we may recognize the Christ in our midst.
Fasting is sharing in the sufferings of those from whom fasting is not an option but a daily lot. It brings us closer to those with whom the Christ in our midst identifies Himself so closely: the poor, the least of His brethren. It puts us face-to-face with the Christ in our midst in His distressing disguise.
Fasting is becoming more and more like the Christ in our midst. Jesus ?fasted? from His divinity so that we may have a ?feast? in His Father?s house. In imitation of the Lord, fasting is dying to our selves so that others may live. It configures us to the Christ in our midst.
When fasting detaches us from our inordinate attachments, brings us into solidarity with those who are suffering, and enhances our communion with Christ Who is already and is always in our midst, then we understand why fasting has actually become feasting since Mark wrote the Gospel for today. Otherwise, we may be fasting but our fasting is not the Christian way. Fr. Bobby T.
REFLECTION QUESTION: Is my fasting a feasting in the Christian perspective?

You are the Messiah, O Jesus; the Promised One. You are in our midst, and You have turned our fasting into feasting. May our fasting lead us into the freedom of God?s children and into greater solidarity with the least of our brethren. As you are already in our midst, hasten, O Lord, the coming of the eternal feast in Your Kingdom. Amen.

St. Arnold Janssen, pray for us.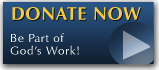 The FEAST is one of the happiest places on earth.

Click Here to find a Feast near you!
KERYGMA TV! is BACK
KERYGMA TV is on a new time slot and new channel Sundays 8 a.m. at IBC 13
Need Counseling? No Landline?
Now, you can use your mobile phone to call a friend for counseling at 09228407031. Or you may call our landlines 7266728, 7264709, 7259999 Mon-Fri 24-hrs, Sat 6am-5pm, Sun 6am-10am
BO BLOGS!
Go to Bo's Official Site and read his almost daily blog! Its not news, but thoughts and musings of Bo Sanchez. Get to know Bo in a more personal way --and find out what it means to live the life of a preacher. You get to enrich your faith as well.
DONATION
Remember to always donate your "first fruits"-not the last. Click on the "Donation" Box under the members menu - and you'll even see links to the nearest branches of the Banks where you can deposit.