READINGS for 2007-01-12
HAVE FAITH BELIEVE IN ME
...they opened up the roof above him... ? Mark 2:4

?Walk hand in hand with me,
through all eternity,
have faith believe in me,
give me your hand. God is our destiny,
no greater love could be,
walk hand in hand with me.
Love is a symphony of perfect harmony ,
when lovers such as we, walk hand in hand.
Be not afraid for I am with you all the while,
so lift your head up high
and look toward the sky...?
So goes one of the favorite love songs of all times entitled ?Walk Hand in Hand.? It was the song sung during the wedding of my auntie back in 1967. Oh, that was forty years ago and four children and two grandchildren after.
And it was the same song sung during the wedding of her youngest and only daughter last year.
Why this song is such a favorite of those walking down the aisle is self-explanatory. Aside from its beautiful tune, it holds so much meaning as the lyrics are just so reassuring, just like God?s infinite love and goodness. Yes, have faith, believe in God and in each other and everything will be fine. Henry Y.
REFLECTION:
Do I have enough faith and belief in Jesus Christ our Lord? Do I consider Him the center of my marriage and family life?

Lord, strengthen my faith and belief in You so that I may live happily ever after.
1st READING


Hebrews 4:1-5.11

There are two types of people in the world when it comes to hearing the Gospel. There are those who listen and those who do not. In the case of the latter the gift of salvation is not withdrawn from them but it will not have the effect upon their life that it should as they choose to stand apart from the grace of salvation that God offers them. This is about the biggest mistake anyone can make in their lives so we ought to pray daily for the grace to accept the offer of salvation ourselves and then also for those who have not yet made this choice, that they will come to their senses and do so. Thirdly, we should also pray that those who have never heard the Gospel be given the opportunity to hear it and surrender their lives to the grace of God.

1 Therefore, let us be on our guard while the promise of entering into his rest remains, that none of you seem to have failed. 2 For in fact we have received the good news just as they did. But the Word that they heard did not profit them, for they were not united in faith with those who listened. 3 For we who believed enter into [that] rest, just as he has said: ?As I swore in my wrath, ?They shall not enter into my rest,?? and yet his works were accomplished at the foundation of the world. 4 For he has spoken somewhere about the seventh day in this manner, ?And God rested on the seventh day from all his works?; 5 and again, in the previously mentioned place, ?They shall not enter into my rest.? 11 Therefore, let us strive to enter into that rest, so that no one may fall after the same example of disobedience.
P S A L M

Psalm 78:3 and 4bc, 6c-7, 8

R: Do not forget the works of the Lord!

3 What we have heard and known, and what our fathers have declared to us, 4 we will declare to the generation to come the glorious deeds of the LORD and his strength, (R) 6 that they too may rise and declare to their sons 7 that they should put their hope in God, and not forget the deeds of God but keep his commands, (R) 8 and not be like their fathers, a generation wayward and rebellious, a generation that kept not its heart steadfast nor its spirit faithful toward God. (R)
G O S P E L
Mark 2:1-12

Not only does Jesus preach with authority, He can also heal people and drive out evil spirits through the authority of His word. All this means that He very easily draws a crowd. I think that it is very important for us to notice that Jesus never allows this power and authority to ?go to his head? so to speak. Too often today many famous preachers and speakers lose sight of the fact that their ability to preach and heal and so on, is really the Holy Spirit at work in them. I am not interested in listening to any of them unless their lives clearly demonstrate their humility and ability to realize that it is the grace of God within them that gives them their power.

1 When Jesus returned to Capernaum after some days, it became known that he was at home. 2 Many gathered together so that there was no longer room for them, not even around the door, and he preached the Word to them. 3 They came bringing to him a paralytic carried by four men. 4 Unable to get near Jesus because of the crowd, they opened up the roof above him. After they had broken through, they let down the mat on which the paralytic was lying. 5 When Jesus saw their faith, he said to the paralytic, ?Child, your sins are forgiven.? 6 Now some of the scribes were sitting there asking themselves, 7 ?Why does this man speak that way? He is blaspheming. Who but God alone can forgive sins?? 8 Jesus immediately knew in his mind what they were thinking to themselves, so he said, ?Why are you thinking such things in your hearts? 9 Which is easier, to say to the paralytic, ?Your sins are forgiven,? or to say, ?Rise, pick up your mat and walk??? 10 But that you may know that the Son of Man has authority to forgive sins on earth? ? 11 he said to the paralytic, ?I say to you, rise, pick up your mat, and go home.? 12 He rose, picked up his mat at once, and went away in the sight of everyone. They were all astounded and glorified God, saying, ?We have never seen anything like this.?
my reflections
think: There are two types of people in the world when it comes to hearing the Gospel. There are those who listen and those who do not.
________________________________________________________
________________________________________________________
God?s special verse/thought for me today________________
_________________________________________________________

T O D A Y ? S BLESSING LIST
Thank You Lord for: ____________________________________
_______________________________________________________
READ THE BIBLE IN ONE YEAR Genesis 43-45
A HOLE IN THE ROOF, A ROOM IN OUR HEARTS
Was there already a hole in the roof through which those four caring men could lower their friend or did those four daring men have to make a hole, thereby destroying the roof? If there was already a hole, there was no problem. But if those four daring and caring men needed to make a hole through the roof, that could have been a very big problem. They could have picked a fight with the owner of the house! But if you were the owner of the house, you would not mind a hole in your roof, right? Or would you?
The house in the Gospel today may well symbolize the hearts of those who were crowding around Jesus. Jesus had to break open their hearts to accommodate the crying need of the paralytic man.
In the same fashion, Jesus teaches us an important lesson: We must learn to accommodate the needs of our fellowmen. But such a lesson can only be learnt if we are willing to let Jesus break open our hearts. If we allow Him to do so, miracles happen because miracles begin with an act of love. Breaking our hearts for others, like bread broken for the life of the many, is an act of love.
Whatever the season is, there is so much talk about welcoming Jesus in our hearts. We welcome Jesus in our hearts when we welcome the poor, the sick, the oppressed, the marginalized, the social outcasts and sinners. What is it in our hearts that Jesus needs to destroy so that He may break open our hearts and, through our neighbors, most especially the least of our brethren, enter into it? Welcome Jesus in your life. Let us make room in our hearts for the least of our brethren.
Two thousand years ago, when Jesus was to be born, Mary and Joseph found no room at the inn. Will we not dare change that very sad story today? Fr. Bobby T.

REFLECTION QUESTION: We lie when we pray for Jesus to come into our hearts but refuse to take as our concern the plight of the needy.

Take my heart, O Jesus, and give me Your heart so that I may love as You love. Amen.

Blessed Bartholomew Alvarez, martyr, pray for us.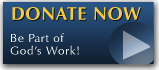 The FEAST is one of the happiest places on earth.

Click Here to find a Feast near you!
KERYGMA TV! is BACK
KERYGMA TV is on a new time slot and new channel Sundays 8 a.m. at IBC 13
Need Counseling? No Landline?
Now, you can use your mobile phone to call a friend for counseling at 09228407031. Or you may call our landlines 7266728, 7264709, 7259999 Mon-Fri 24-hrs, Sat 6am-5pm, Sun 6am-10am
BO BLOGS!
Go to Bo's Official Site and read his almost daily blog! Its not news, but thoughts and musings of Bo Sanchez. Get to know Bo in a more personal way --and find out what it means to live the life of a preacher. You get to enrich your faith as well.
DONATION
Remember to always donate your "first fruits"-not the last. Click on the "Donation" Box under the members menu - and you'll even see links to the nearest branches of the Banks where you can deposit.