READINGS for 2007-01-11
NO DAY BUT TODAY
Encourage yourselves daily while it is still ?today.? ? Hebrews 3:13

A short while back, a homeless woman was found dead on her mattress by the side of a road. To the shock of the police that picked her body up to take to the morgue, they found that the bag lady?s mattress was lined not with cotton but with dollar bills! She was literally sleeping on a fortune while living in destitute surroundings.
Was she saving up for tomorrow? Was she taking the meaning of scrooge to the extreme in the hopes of being able to purchase something bigger the next year?
I?ve always believed in planning for the future. That?s why I make sure that I have a little money set aside from my income every month to sink into a pension plan. However, I also make sure that the money that I put aside to save does not make me live in misery today.
Today. That?s a word that?s often neglected. Tomorrow is always feared. Yesterday, though dead and gone, is always resurrected. But our today? we seldom speak of. We need to take care of our needs, our health, our selves today. Because if we don?t, we won?t make it to tomorrow. And if we get stuck in the past, it?s like signing up for eternal stagnation. So it?s today that matters most. If you don?t live life to the full today, then you may as well say goodbye to that tomorrow. Victoria L.
REFLECTION:
One day at a time. That?s the only way to make sure you?ll get to tomorrow.

Let me enjoy Your blessings today, Lord. Let me count and see what they are, knowing that You will take care of my tomorrow.
1st READING

Hebrews 3:7-14

We can stand against sin if we choose to do so. We can stand alone, or much better, we can stand with one another against the temptation and lure of sin. It will not be an easy task to accomplish but together we have a better chance than if we stand alone. Jesus will always give us the grace to grow in holiness if we ask Him for it. The Holy Spirit is always there to be our advocate and guide. We know that the Father?s desire is that we be holy and blameless before Him. With these Three in One behind and beside us, what better companions do we have for the fight against sin?

7 Therefore, as the Holy Spirit says:?Oh, that today you would hear his voice, 8 Harden not your hearts as at the rebellion in the day of testing in the desert, 9 where your ancestors tested and tried me and saw my works 10 for forty years. Because of this I was provoked with that generation and I said, ?They have always been of erring heart, and they do not know my ways.? 11 As I swore in my wrath, ?They shall not enter into my rest.?? 12 Take care, brothers, that none of you may have an evil and unfaithful heart, so as to forsake the living God. 13 Encourage yourselves daily while it is still ?today,? so that none of you may grow hardened by the deceit of sin. 14 We have become partners of Christ if only we hold the beginning of the reality firm until the end.

P S A L M

Psalm 95:6-7c, 8-9, 10-11

R: If today you hear his voice, harden not your hearts.

6 Come, let us bow down in worship; let us kneel before the LORD who made us. 7 For he is our God, and we are the people he shepherds, the flock he guides. (R) Oh, that today you would hear his voice: 8 ?Harden not your hearts as at Meribah, as in the day of Massah in the desert, 9 where your fathers tempted me; they tested me though they had seen my works. (R) 10 Forty years I wearied of that generation, I said: ?This people?s heart goes astray, they do not know my ways. 11 Therefore I swore in my anger, they shall never enter my rest.? (R)
G O S P E L
Mark 1:40-45
Why is it that in our minds and hearts we often question the intention of Jesus as regards our lives and the struggles we experience? We ought to know without doubt that God never intends or desires that we sin in any way, fashion or form. There is no room for doubt here. Any thought to the contrary is directly from the devil and merely temptation designed to weaken our resolve in the fight against sin. As soon as we entertain such a thought we have begun to sin and we weaken ourselves in such a way that we will tend to sin even further.

40 A leper came to him [and kneeling down] begged him and said, ?If you wish, you can make me clean.? 41 Moved with pity, he stretched out his hand, touched him, and said to him, ?I do will it. Be made clean.? 42 The leprosy left him immediately, and he was made clean. 43 Then, warning him sternly, he dismissed him at once. 44 Then he said to him, ?See that you tell no one anything, but go, show yourself to the priest and offer for your cleansing what Moses prescribed; that will be proof for them.? 45 The man went away and began to publicize the whole matter. He spread the report abroad so that it was impossible for Jesus to enter a town openly. He remained outside in deserted places, and people kept coming to him from everywhere.

my reflections
think: We ought to know without doubt that God never intends or desires that we sin in any way, fashion or form.

________________________________________________________
_________________________________________________________
God?s special verse/thought for me today________________
_________________________________________________________

T O D A Y ? S BLESSING LIST
Thank You Lord for: ____________________________________
_______________________________________________________
READ THE BIBLE IN ONE YEAR Genesis 39-42
DISCERNMENT
Jesus gives us today an example to follow. Discernment is never optional to us, disciples of Jesus. For how can we follow Jesus without discerning His ways? Or how can we accomplish the work of God unless we know His will? After a busy day of teaching and healing, the following morning, ?long before dawn?, as the Gospel says, Jesus is alone and absorbed in prayer. Thus, even before the disciples suggest that Jesus stays where they are, for ?everyone is looking for You?, Jesus already has an answer. The answer is ?Let us go elsewhere... so that I can preach there too, because that is why I came.? That answer is the fruit of discernment. How does Jesus discern the will of the Father?
First, Jesus withdraws from the crowd. He goes alone. He is not afraid of being alone. But in fact, He is not alone when He leaves the crowd because the Father is always with Him. Withdrawing from the crowd gives Jesus the opportunity to be alone with the Father.
Second, Jesus goes to a lonely place. ?Lonely? here does not mean ?sad? but ?quiet?. He is not afraid of silence. He loves silence. It is in silence that Jesus is able to hear the Father clearly and know His will better.
Third, Jesus prays. Prayer is having a dialogue with God. Jesus communicates with the Father. Because prayer is essentially dialogue with God, Jesus listens and talks to the Father. Listening and talking to the Father is breath for Jesus just as His food is to do the Father?s will (cf. Jn 4:34).
Jesus discerns the Father?s will by withdrawing from the crowd, going to a lonely place, and praying. This is how we should likewise discern God?s will. Then we shall know that the first suggestion we hear even from well-meaning friends, as in the case of Jesus in today?s Gospel, is not always necessarily the best.
Discernment is not optional or occasional. It is required and regular for all Christians. Fr. Bobby T.

REFLECTION QUESTION: What value do I give to Christian discernment?

Holy Spirit, Gift from the Father and the Son, lead me away from all distractions and free me from all inordinate attachments so that in the silence of my praying heart I may come to know the will of God. Amen.

St. Agatho, pope, pray for us.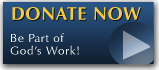 The FEAST is one of the happiest places on earth.

Click Here to find a Feast near you!
KERYGMA TV! is BACK
KERYGMA TV is on a new time slot and new channel Sundays 8 a.m. at IBC 13
Need Counseling? No Landline?
Now, you can use your mobile phone to call a friend for counseling at 09228407031. Or you may call our landlines 7266728, 7264709, 7259999 Mon-Fri 24-hrs, Sat 6am-5pm, Sun 6am-10am
BO BLOGS!
Go to Bo's Official Site and read his almost daily blog! Its not news, but thoughts and musings of Bo Sanchez. Get to know Bo in a more personal way --and find out what it means to live the life of a preacher. You get to enrich your faith as well.
DONATION
Remember to always donate your "first fruits"-not the last. Click on the "Donation" Box under the members menu - and you'll even see links to the nearest branches of the Banks where you can deposit.