READINGS for 2007-01-10
?BEEN THERE, DONE THAT?
Because he himself was tested through what he suffered, he is able to help those who are being tested. ? Hebrews 2:18

I believe in wounded healers. I know. I have gone through most kinds of ?wounds.? I?ve had traumatic experiences as a kid ? family entanglements that reached the high courts, tragic deaths including my own firstborn twins, challenging marital trials due to my own infidelity, deep financial problems, a serious illness.... And this is just a partial list.
But you know what? Bring me anyone with a heavy load in life and chances are, I would understand him or her as if listening to my own story retold. ?Been there. Done that.? But that is why, instead of a quick judgment, I cry with them. I embrace them. Because I feel the pain too. I may even have a tip or two on how to get out of it... or live with it.
My pain and suffering are nothing compared to what Jesus went through. Tested. Betrayed. Abandoned. Humiliated.
Crucified... And He is God! He could have stopped all these. But he didn?t. Why? Because He wants to heal you... and by first feeling the pain of what you?re going through. He knows. He?s been there. Above all, He was and is victorious ? so that you too can rise again!
Tell it all to Him. He will understand. Alvin B.
REFLECTION:
Have you considered your past trials in life as ?gifts? to help you understand the pain and suffering of others?

Lord, You know my inner wounds. Let me bare them all to You and trust that You will understand and heal me. Amen.
1st READING

Hebrews 2:14-18

In Gaudium et Spes, The Pastoral Constitution of the Church in the Modern World, the Church Fathers affirm that it is ?Jesus Christ who reveals man to himself.? This statement makes sense only if Christ is both without sin and fully human. He must be without sin as sin in itself is something that is not intended for the human condition. To sin is to act in a manner unintended by God and, thus, inhumanly. Yes, the potential to sin is there in our ability to choose. However, the choice of sin is one that is never intended by God. A piece of wood can be used in the construction of a house, a good use of its potential; it can also be used to beat a person to death, an act that is evil. The nature of the piece of wood is never evil even when it is used for evil. It is the choice of the person that is evil when they choose to use it as an instrument of death.

14 Now since the children share in blood and flesh, he likewise shared in them, that through death he might destroy the one who has the power of death, that is, the devil, 15 and free those who through fear of death had been subject to slavery all their life. 16 Surely he did not help angels but rather the descendants of Abraham; 17 therefore, he had to become like his brothers in every way, that he might be a merciful and faithful high priest before God to expiate the sins of the people. 18 Because he himself was tested through what he suffered, he is able to help those who are being tested.
P S A L M

Psalm 105:1-2, 3-4, 6-7, 8-9

R: The Lord remembers his covenant for ever.

1 Give thanks to the LORD, invoke his name; make known among the nations his deeds. 2 Sing to him, sing his praise, proclaim all his wondrous deeds. (R) 3 Glory in his holy name; rejoice, O hearts that seek the LORD! 4 Look to the LORD in his strength; seek to serve him constantly. (R) 6 You descendants of Abraham, his servants, sons of Jacob, his chosen ones! 7 He, the LORD, is our God; throughout the earth his judgments prevail. (R) 8 He remembers forever his covenant which he made binding for a thousand generations ? 9 which he entered into with Abraham and by his oath to Isaac. (R)
G O S P E L
Mark 1:29-39

It seems that Peter was a married man. However, we are never told what happened to his wife or children if there were any. In the early centuries of the Church many of the priests were married men. The discipline of celibacy has only been in force universally for about the last 1,000 years. Even today there are hundreds of married men who have been ordained priests for one reason or another. Priestly celibacy is a discipline for priests to help them focus on their ministry of service to the Church and to keep them separate from the worries of parenting etc. There was also a time when nepotism was a big problem and priests would leave Church property and wealth to their families and children.

29 On leaving the synagogue he entered the house of Simon and Andrew with James and John. 30 Simon?s mother-in-law lay sick with a fever. They immediately told him about her. 31 He approached, grasped her hand, and helped her up. Then the fever left her and she waited on them. 32 When it was evening, after sunset, they brought to him all who were ill or possessed by demons. 33 The whole town was gathered at the door. 34 He cured many who were sick with various diseases, and he drove out many demons, not permitting them to speak because they knew him. 35 Rising very early before dawn, he left and went off to a deserted place, where he prayed. 36 Simon and those who were with him pursued him 37 and on finding him said, ?Everyone is looking for you.? 38 He told them, ?Let us go on to the nearby villages that I may preach there also. For this purpose have I come.? 39 So he went into their synagogues, preaching and driving out demons throughout the whole of Galilee.
my reflections
think: The potential to sin is there in our ability to choose.
________________________________________________________
_________________________________________________________

God?s special verse/thought for me today________________
_________________________________________________________

T O D A Y ? S BLESSING LIST
Thank You Lord for: ____________________________________
_______________________________________________________
READ THE BIBLE IN ONE YEAR Genesis 35-38
DISCERNMENT
Jesus gives us today an example to follow. Discernment is never optional to us, disciples of Jesus. For how can we follow Jesus without discerning His ways? Or how can we accomplish the work of God unless we know His will? After a busy day of teaching and healing, the following morning, ?long before dawn?, as the Gospel says, Jesus is alone and absorbed in prayer. Thus, even before the disciples suggest that Jesus stays where they are, for ?everyone is looking for You?, Jesus already has an answer. The answer is ?Let us go elsewhere... so that I can preach there too, because that is why I came.? That answer is the fruit of discernment. How does Jesus discern the will of the Father?
First, Jesus withdraws from the crowd. He goes alone. He is not afraid of being alone. But in fact, He is not alone when He leaves the crowd because the Father is always with Him. Withdrawing from the crowd gives Jesus the opportunity to be alone with the Father.
Second, Jesus goes to a lonely place. ?Lonely? here does not mean ?sad? but ?quiet?. He is not afraid of silence. He loves silence. It is in silence that Jesus is able to hear the Father clearly and know His will better.
Third, Jesus prays. Prayer is having a dialogue with God. Jesus communicates with the Father. Because prayer is essentially dialogue with God, Jesus listens and talks to the Father. Listening and talking to the Father is breath for Jesus just as His food is to do the Father?s will (cf. Jn 4:34).
Jesus discerns the Father?s will by withdrawing from the crowd, going to a lonely place, and praying. This is how we should likewise discern God?s will. Then we shall know that the first suggestion we hear even from well-meaning friends, as in the case of Jesus in today?s Gospel, is not always necessarily the best.
Discernment is not optional or occasional. It is required and regular for all Christians. Fr. Bobby T.

REFLECTION QUESTION: What value do I give to Christian discernment?

Holy Spirit, Gift from the Father and the Son, lead me away from all distractions and free me from all inordinate attachments so that in the silence of my praying heart I may come to know the will of God. Amen.

St. Agatho, pope, pray for us.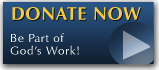 The FEAST is one of the happiest places on earth.

Click Here to find a Feast near you!
KERYGMA TV! is BACK
KERYGMA TV is on a new time slot and new channel Sundays 8 a.m. at IBC 13
Need Counseling? No Landline?
Now, you can use your mobile phone to call a friend for counseling at 09228407031. Or you may call our landlines 7266728, 7264709, 7259999 Mon-Fri 24-hrs, Sat 6am-5pm, Sun 6am-10am
BO BLOGS!
Go to Bo's Official Site and read his almost daily blog! Its not news, but thoughts and musings of Bo Sanchez. Get to know Bo in a more personal way --and find out what it means to live the life of a preacher. You get to enrich your faith as well.
DONATION
Remember to always donate your "first fruits"-not the last. Click on the "Donation" Box under the members menu - and you'll even see links to the nearest branches of the Banks where you can deposit.