READINGS for 2007-01-09
MY CHERISHED POSSESSION
Jesus rebuked him and said, ?Quiet! Come out of him!? ? Mark 1:25

I never liked watching horror films. I hate the idea and it gives me the creeps that I might end up being the possessed after seeing the movie. Years ago, My husband, Jon, rented Linda Blair?s The Exorcist. Although at the start they showed how the movie was made, effects and all, but once the ?finished product? was already showing, suddenly all seemed real. So real, that I asked Jon to stop the video because I felt as if my own head would start twisting.
For sure these kinds of films are meant to entertain or maybe document events (like the case of Emily Rose) but for me, let me just have David Blane.
But then again I realized that possession doesn?t just mean being devoured literally by the devil. Like I can be possessed by material things of this world. I remember how attached I was to my former job that I would bring home work almost every day, not minding what my family would have for dinner. Oh! How I loved buying new things for myselfshoes, bags, clothes... name it. I must admit I still pray about these things, but with God?s mercy He will continuously cast out these ?demons? from my everyday life. Marissa E.
REFLECTION:
Are you willing to give up your material possessions?

Father, may I know when and what to hold on to. Help me to realize that everything I possess right now is only temporary. I pray that I may be detached from material things and instead be content with what I have.
1st READING
Hebrews 2:5-12

The passage that the author of the Letter to the Hebrews is referring to is Psalm 8, the one that we have as our Responsorial Psalm today. The Psalmist rejoices over the wonder of God?s creation, particularly the creation of humanity. Our author of Hebrews wants to emphasize the beauty of Creation in order to justify God?s commitment to our redemption. The creation of the world was not an accident and neither is God?s love and commitment to our redemption. Just look at what Jesus does for us!
5 For it was not to angels that he subjected the world to come, of which we are speaking. 6 Instead, someone has testified somewhere: ?What is man that you are mindful of him, or the son of man that you care for him? 7 You made him for a little while lower than the angels; you crowned him with glory and honor, 8 subjecting all things under his feet.? In ?subjecting? all things [to him], he left nothing not ?subject to him.? Yet at present we do not see ?all things subject to him,? 9 but we do see Jesus ?crowned with glory and honor? because he suffered death, he who ?for a little while? was made ?lower than the angels,? that by the grace of God he might taste death for everyone. 10 For it was fitting that he, for whom and through whom all things exist, in bringing many children to glory, should make the leader to their salvation perfect through suffering. 11 He who consecrates and those who are being consecrated all have one origin. Therefore, he is not ashamed to call them ?brothers,? 12 saying: ?I will proclaim your name to my brothers, in the midst of the assembly I will praise you.?
P S A L M

Psalm 8:2ab, 5, 6-7, 8-9

R: You have given your Son rule over the works of your hands.

1 [2] O LORD, our Lord, how glorious is your name over all the earth! 4 [5] what is man that you should be mindful of him, or the son of man that you should care for him? (R) 5 [6] You have made him little less than the angels, and crowned him with glory and honor. 6 [7] You have given him rule over the works of your hands, putting all things under his feet. 7 [8] All sheep and oxen, yes, and the beasts of the field, 8 [9] the birds of the air, the fishes of the sea, and whatever swims the paths of the seas.
G O S P E L
Mark 1:21-28
Who or what is the supreme authority in your life? Ultimately it must be the truth because God is truth. When we succumb to the temptation of sin we allow something other than truth to guide our thoughts and actions. Jesus preached with authority because He always preached the truth. People may not always like the moral teachings of the Church but deep down we know that they are true because that is what they are ? TRUE. Let us commit our lives to living the truth so that our Gospel witness will have authority.

21 Then they came to Capernaum, and on the sabbath he entered the synagogue and taught. 22 The people were astonished at his teaching, for he taught them as one having authority and not as the scribes. 23 In their synagogue was a man with an unclean spirit; 24 he cried out, ?What have you to do with us, Jesus of Nazareth? Have you come to destroy us? I know who you are ? the Holy One of God!? 25 Jesus rebuked him and said, ?Quiet! Come out of him!? 26 The unclean spirit convulsed him and with a loud cry came out of him. 27 All were amazed and asked one another, ?What is this? A new teaching with authority. He commands even the unclean spirits and they obey him.? 28 His fame spread everywhere throughout the whole region of Galilee.
my reflections
think: When we succumb to the temptation of sin we allow something other than truth to guide our thoughts and actions.
________________________________________________________
_________________________________________________________

God?s special verse/thought for me today________________
_________________________________________________________
T O D A Y ? S BLESSING LIST
Thank You Lord for: ____________________________________
_______________________________________________________
READ THE BIBLE IN ONE YEAR Genesis 31-34
A POWERFUL EXAMPLE BY ONE WHO IS IN AUTHORITY
Power and authority ? two words that connote greatness. Though not synonymous, power and authority are essentially related. However, a powerful man is not necessarily in authority and a man in authority is not necessarily powerful. An effective and genuine leader must nonetheless have both power and authority.
On the one hand, a man who wields power without authority is a tyrant. On the other hand, a man who exercises authority without power is a lame duck. The first is a monster, the second a clown.
The first oppresses while the second provides a comic relief. A great man is he who has both power and authority.
Jesus has both power and authority. The Gospel today is only one of the many proofs that Jesus is both powerful and full of authority. Jesus uses His power and authority to set people free. As in the Gospel today, He releases a man from the bondage of an unclean spirit. Jesus gives us an example of how to use power and authority together. And if only more and more people would follow His example, there would be less and less evil in the world.
Fr. Bobby T.
REFLECTION QUESTION:
How do I use power and authority?
Dearest Lord, help us to always follow Your example in exercising power and authority. Make us always remember that all genuine authority emanates from You and power is the other name for stewardship. Give us the power to do good and the authority to bear witness to You who is our Lord now and forever. Amen.
St. Josemaria Escriva de Balaguer, pray for us.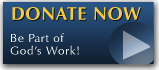 The FEAST is one of the happiest places on earth.

Click Here to find a Feast near you!
KERYGMA TV! is BACK
KERYGMA TV is on a new time slot and new channel Sundays 8 a.m. at IBC 13
Need Counseling? No Landline?
Now, you can use your mobile phone to call a friend for counseling at 09228407031. Or you may call our landlines 7266728, 7264709, 7259999 Mon-Fri 24-hrs, Sat 6am-5pm, Sun 6am-10am
BO BLOGS!
Go to Bo's Official Site and read his almost daily blog! Its not news, but thoughts and musings of Bo Sanchez. Get to know Bo in a more personal way --and find out what it means to live the life of a preacher. You get to enrich your faith as well.
DONATION
Remember to always donate your "first fruits"-not the last. Click on the "Donation" Box under the members menu - and you'll even see links to the nearest branches of the Banks where you can deposit.