READINGS for 2007-01-07
Epiphany Sunday
STAR IN GOD?S BIZ
?And behold, the star...? ? Matthew 2:9

Nora Aunor is the Superstar; Vilma Santos, the Star for all Seasons; Sharon Cuneta, the Megastar; and Maricel Soriano, the Diamond Star. But in God?s biz, are there stars also?
I believe there are and they shine a different light. St. Paul encourages all of us to be one: ?Do everything without grumbling or questioning, that you may be blameless and innocent, children of God without blemish in the midst of a crooked and perverse generation among whom you shine like stars in the world? (Philippians 2:14-15). They are Christians who, by God?s grace, sacrifice and serve zealously and without complaining, strive for purity, and live as a challenge to the modern world. They are the priests, preachers, parents, peers and professionals who model to us the light of Jesus through their love, kindness and service.
This Epiphany Sunday, let?s allow the Lord to manifest Himself to us as we follow the examples of the heroes of our faith. And like the wise men, let us adore, worship and encounter Jesus and offer to Him our gold of authenticity, myrrh of sacrifice and frankincense of prayer life. As we experience Him, may we be stars for others that they may also see Jesus.
Shine! Obet C.
REFLECTION:
Do I have a showbiz star tendency? Or am I a real God-biz star?

O Lord, send forth Your light and Your truth. Let them be my guide...
1st READING

Isaiah 60:1-6

Light is usually a sign of revelation and truth. On the Feast of the Epiphany we celebrate the manifestation or revealing of the child Jesus to the Gentile nations as represented by the wise men/kings who have come to pay Jesus homage. This reading from Isaiah rejoices in the fact that God has made the Jewish people a light to the nations in order that they may shine forth the truth of God?s love to the world. This should be true of all Christians today. Are we manifesting to the world the light and truth of the Gospel message of love and salvation?

1 Rise up in splendor! Your light has come, the glory of the Lord shines upon you. 2 See, darkness covers the earth, and thick clouds cover the peoples; but upon you the LORD shines, and over you appears his glory. 3 Nations shall walk by your light, and kings by your shining radiance. 4 Raise your eyes and look about; they all gather and come to you. Your sons come from afar, and your daughters in the arms of their nurses. 5 Then you shall be radiant at what you see, your heart shall throb and overflow, for the riches of the sea shall be emptied out before you, the wealth of nations shall be brought to you. 6 Caravans of camels shall fill you, dromedaries from Midian and Ephah; all from Sheba shall come bearing gold and frankincense, and proclaiming the praises of the LORD.
P S A L M

Psalm 72:1-2, 7-8, 10-11, 12-13

R: Lord, every nation on earth will adore you.

1 O God, with your judgment endow the king, and with your justice, the king?s son; 2 he shall govern your people with justice and your afflicted ones with judgment. (R) 7 Justice shall flower in his days, and profound peace, till the moon be no more. 8 May he rule from sea to sea, and from the river to the ends of the earth. (R) 10 The kings of Tarshish and the Isles shall offer gifts; the kings of Arabia and Seba shall bring tribute. 11 All kings shall pay him homage, all nations shall serve him. (R) 12 For he shall rescue the poor when he cries out, and the afflicted when he has no one to help him. 13 He shall have pity for the lowly and the poor; the lives of the poor he shall save. (R)

2nd READING

Ephesians 3:2-3,5-6
Paul is clear that whatever God promises the Jews as regards their salvation is now equally true of the Gentiles! This is a revolutionary thought for the Jews but one that probably makes eminent sense to us. Paul couches this understanding under the title of mystery in order to help the Jewish Christians to understand the full significance of what God is doing. By calling it a mystery, Paul leaves room for there to have been an element of misunderstanding in the past that has now been uncovered and revealed. It is the mature of faith who are willing to admit the mistakes and misunderstandings of the past in order to move on in the mission that God has given us.

2 If, as I suppose, you have heard of the stewardship of God?s grace that was given to me for your benefit, 3 [namely, that] the mystery was made known to me by revelation, as I have written briefly earlier, 5 which was not made known to human beings in other generations as it has now been revealed to his holy apostles and prophets by the Spirit, 6 that the Gentiles are coheirs, members of the same body, and copartners in the promise in Christ Jesus through the gospel.
G O S P E L
Matthew 2:1-12
The wise men/kings bring gifts in order to pay homage to the newborn king. Likewise, when we approach the presence of God we should be thinking about what gifts we are willing to offer Him. The truly wise person will offer the Lord everything that he or she has as it has come from God anyway. Also, in offering our gifts and talents to the Lord He is better able to purify them to be used for His divine purpose. Let us be generous as we serve the Kingdom of God in the best way that we possibly can.

1 When Jesus was born in Bethlehem of Judea, in the days of King Herod, behold, magi from the east arrived in Jerusalem, 2 saying, ?Where is the newborn king of the Jews? We saw his star at its rising and have come to do him homage.? 3 When King Herod heard this, he was greatly troubled, and all Jerusalem with him. 4 Assembling all the chief priests and the scribes of the people, he inquired of them where the Messiah was to be born. 5 They said to him, ?In Bethlehem of Judea, for thus it has been written through the prophet: 6 ?And you, Bethlehem, land of Judah, are by no means least among the rulers of Judah; since from you shall come a ruler, who is to shepherd my people Israel.?? 7 Then Herod called the magi secretly and ascertained from them the time of the star?s appearance. 8 He sent them to Bethlehem and said, ?Go and search diligently for the child. When you have found him, bring me word, that I, too, may go and do him homage.? 9 After their audience with the king, they set out. And behold, the star that they had seen at its rising preceded them, until it came and stopped over the place where the child was. 10 They were overjoyed at seeing the star, 11 and on entering the house they saw the child with Mary his mother. They prostrated themselves and did him homage. Then they opened their treasures and offered him gifts of gold, frankincense, and myrrh. 12 And having been warned in a dream not to return to Herod, they departed for their country by another way.

my reflections
think: Are we manifesting to the world the light and truth of the Gospel message of love and salvation?

________________________________________________________
_________________________________________________________
God?s special verse/thought for me today________________
_________________________________________________________

T O D A Y ? S BLESSING LIST
Thank You Lord for: ____________________________________
_______________________________________________________
READ THE BIBLE IN ONE YEAR Genesis 25-27
SABBATH PAUSE
My weekly time with God
THANK YOU LIST
Things to be grateful for from the past week
________________________________________________________________
________________________________________________________________
_________________________________________________________________
SPECIAL NEEDS
Things to ask God for in the coming week
________________________________________________________________
_________________________________________________________________
________________________________________________________________
HIDDEN TREASURE
Most important word God told me this week
________________________________________________________________
_________________________________________________________________
_________________________________________________________________
WISE BUT POOR, ENRICHED AND WISER
Happy Three Kings? But how many kings are mentioned in the Gospel? Two: Herod and Jesus, and they are certainly not happy. The men who came from the East were ?wise men?, not kings. Moreover, it says some wise men, not three, arrived, although, there were three kinds of gifts ? gold, frankincense, myrrh ? the basis to peg the number of visitors. The correct title of today?s solemnity is ?The Lord?s Epiphany.? The highlight is the Lord, not some wise men or earthly kings.
I had a sad experience last Christmas at the parish of one of the plush subdivisions of Metro Manila. At the beautiful, expensive, imported and life-size Christmas creche, I noticed that the shepherds were absent. Could it be that the parishioners identify with the so-called ?Three Kings? but not with the poor shepherds?
But the wise men, whom many came to regard as kings, were not wealthy at all. Like the shepherds, they were poor. But having found Jesus, they were enriched and made even wiser. In the eyes of God, we are all poor and so He gives us His Son to make us truly rich.
The wise men were poor because they were searching. True wealth puts an end to all searching. The wise men were searching for the newborn king of the Jews because they felt that finding the prophesied birth would bring them greater joy.
The wise men were poor because they did not know everything. Their wisdom made them recognize the sign of Christ?s birth but they had to rely on the guidance of a star; and when the star was gone for sometime, they had to ask other people, including the infamous King Herod. Like all of us, they had to be helped and led, to be taught and enlightened.
It is for our sake that God became poor so that we might become rich. The visitors from the East arrived in Bethlehem wise but poor; they left it enriched and even wiser. As another blessed season of Christ?s birth ends today, we go back to our usual, day-to-day affairs; the route we take in our return to the ordinariness of life will show if we, too, have been enriched and made wiser by the kind of Christmas we have celebrated. Fr. Bobby T.

REFLECTION QUESTION: To see God in Jesus Christ is to see myself as God sees me. What do I see?

Thank You, Lord, for revealing Your Self to me. In You I see the God I cannot see. May I also see in You the self I cannot or refuse to see. Amen.

St. Raymond of Penyafort, priest, pray for us.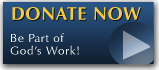 The FEAST is one of the happiest places on earth.

Click Here to find a Feast near you!
KERYGMA TV! is BACK
KERYGMA TV is on a new time slot and new channel Sundays 8 a.m. at IBC 13
Need Counseling? No Landline?
Now, you can use your mobile phone to call a friend for counseling at 09228407031. Or you may call our landlines 7266728, 7264709, 7259999 Mon-Fri 24-hrs, Sat 6am-5pm, Sun 6am-10am
BO BLOGS!
Go to Bo's Official Site and read his almost daily blog! Its not news, but thoughts and musings of Bo Sanchez. Get to know Bo in a more personal way --and find out what it means to live the life of a preacher. You get to enrich your faith as well.
DONATION
Remember to always donate your "first fruits"-not the last. Click on the "Donation" Box under the members menu - and you'll even see links to the nearest branches of the Banks where you can deposit.